HBO's 'Hard Knocks': The Anatomy of Perfect 'Hard Knocks' Team
May 11, 2012

Rob Carr/Getty Images
Although they seemed like the perfect team for HBO's Hard Knocks, it looks like the New York Jets won't be on the show this summer. 
In a recent report from Bob Raissman of the New York Daily News, Gang Green has apparently turned down an offer to be featured in the training camp series. 
So, if we won't be getting an inside peak at training camp with the Jets, who will it be? 
What's the perfect anatomy for a Hard Knocks team, anyway?
Let's take look. 
From HBO's perspective 
Potential success 
HBO wants a team that, at the very least, is on the rise. The club doesn't have to be coming off a Super Bowl loss or division championship, but there needs to be some thought around the league that they can compete for a playoff spot in the upcoming season.
There's not much intrigue in a team projected to finish last in its division.
Star players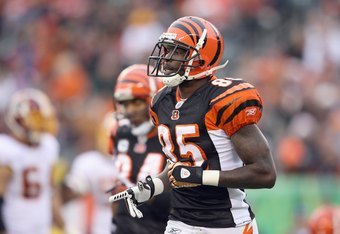 Andy Lyons/Getty Images
Teams that have one or more household names are a must. They have intrinsic interest and will draw people in across the country. A star quarterback or running back would be the most ideal.
The 2001 Baltimore Ravens were fresh off a Super Bowl and were loaded with great players. The 2002 Dallas Cowboys had Emmitt Smith. The 2007 Kansas City Chiefs had Larry Johnson and Priest Holmes. In 2009, the Cincinnati Bengals had Carson Palmer and Chad Johnson.   
Potential holdouts 
There's obviously no way to predict this, but an ongoing contract struggle adds a captivating aspect to the show. We got a great look at the Darrelle Revis holdout in 2010 and the Larry Johnson holdout in 2007. 
From a team's perspective 
A veteran-laiden locker room 
In order to keep the distractions to a minimum, a close-knit locker room, preferably one with many established veterans, would be ideal. 
The last thing coaches want are cameras and sound crews interfering with the focus of rookies and youngsters in critical positions. 
A club looking for more notoriety 
Every head coach and general manager will tell you they don't like being in the spotlight, and their team will gladly go about its business without desiring major publicity. But remember, the NFL is just that—a business. 
Some organization's front offices would love the boost in recognition that Hard Knocks could provide.
This show is obviously not for every team, but a few would welcome the spotlight.
The right coach 
You've got to be a certain type of coach to allow cameras inside your team's facilities and into your meeting rooms.
No, you don't need to be a boisterous guy like Rex Ryan, but having a comfort in front of the camera is a must.
It's necessary to be able to tune them out during serious practice sessions and meetings while accepting their presence when it's time for a little fun.