NFL Rumors: Latest Buzz on Matt Forte, Wes Welker and Other Contract Holdouts
April 29, 2012

Jonathan Daniel/Getty Images
There are more NFL stars locked in contract disputes with their current teams than usual this offseason, and that could lead to a few long, ugly holdouts. 
With OTAs having started and the draft now over, here is a look at where some of the NFL's biggest names are in their negotiations for long-term deals.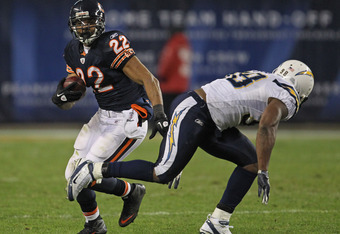 Jonathan Daniel/Getty Images
The ugly contract dispute between the Chicago Bears and running back Matt Forte is not getting any better. The 26-year-old back skipped the beginning of OTAs, and ESPN's Adam Schefter has reported that until Forte gets a long-term contract, he won't be showing up to play in Chicago. 
Yahoo! Sports' Jason Cole believes the contract dispute will get ugly because Forte wants to get paid like Adrian Peterson and Chris Johnson, but the Bears only want to pay him like an average runner. 
Meanwhile, Dan Pompei of the Chicago Tribune says he wouldn't be completely shocked if the Bears end up trading Forte eventually. 
It appears that this one will indeed get ugly, as Forte almost certainly won't sign his franchise tender, or anything with the Bears, until he has a long-term deal.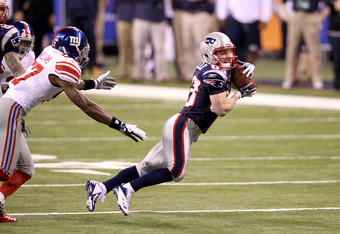 Andy Lyons/Getty Images
The New England Patriots and receiver Wes Welker have yet to make any progress on a long-term deal. Welker skipped the first day of voluntary workouts, and on Tuesday, he said that he is "probably not going to" attend New England's mandatory June minicamp. 
While the situation with Welker is not as volatile as that with Forte, the two sides have yet to make any tangible progress towards a long-term deal. That said, the NFL Network's Jason La Canfora has reported that Welker would likely play out the 2012 season under the franchise tag if forced to. 
A deal between the two sides will likely get done eventually, but don't expect Welker to show up until he absolutely has to.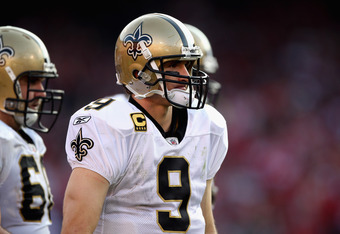 Jed Jacobsohn/Getty Images
Drew Brees wasn't happy when the New Orleans Saints used the franchise tag on him. But after getting over his anger, the two sides have actually gotten much closer to getting a deal done. 
Just more than a week ago, ESPN's John Clayton claimed the Saints and Brees were now withing $2 million per year of each other on the long-term deal. That's much closer than they were initially. 
While Brees is skipping voluntary OTAs, it looks like his new contract will get done and that it will surpass the massive deal the Denver Broncos gave Peyton Manning this offseason. Like Welker, Brees appears like he wants to work with his team to make something happen soon.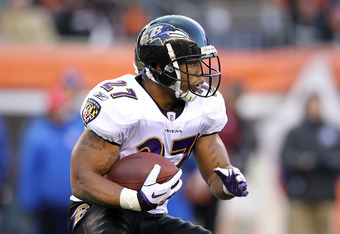 Andy Lyons/Getty Images
Ray Rice
The Baltimore Ravens and 25-year-old running back Ray Rice are also at odds over a long-term extension, and the Rutgers product has decided to skip voluntary OTAs. 
Ravens general manager Ozzie Newsome claims the team is still continuing long-term negotiations with Rice, quarterback Joe Flacco and cornerback Cary Williams. Newsome's comments suggest he feels for the players being put in an awkward situation and wants to get something done with all three. 
Things aren't as complicated with Rice as they are with Forte and Chicago. Both sides want to get a deal done, and Rice doesn't feel slighted the way Forte does. This is a deal that is almost sure to happen eventually once both sides start feeling the pressure to actually come to an agreement.