2012 NFL Free Agents: Ranking the Best Remaining Players Available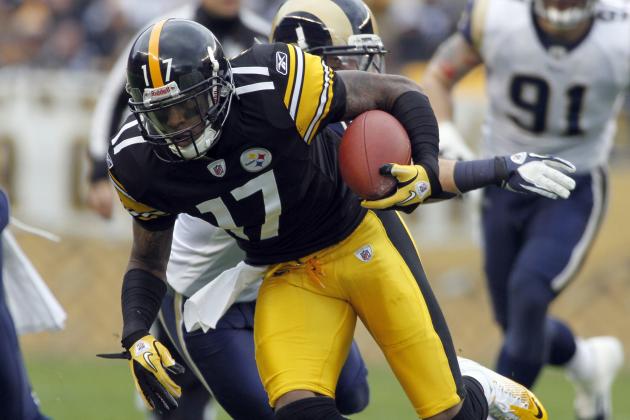 Justin K. Aller/Getty Images

Yes, it's the dead period of free agency.
All of the big names have been signed. The Peyton Manning frenzy is over. The race for Mario Williams ended about as soon as the free agency period started.
Hell, even the fight to sign Alex Smith came to a close a few days ago.
Which brings us to our current state of affairs: There aren't many big names left. Despite the fact there aren't many big names left, there are still dozens of free agents out there who can make a true impact for a team in 2012. These are the guys that can lift a team from "playoff team" to "contenders".
Most of these guys that you see on this are in, or are about to enter, the prime of their careers. The six of the eight free agents ranked on this list will be under the age of 30 by the time the season concludes, and can contribute to their future teams not only this season, but in the foreseeable future to come.
Here are the top eight free agents remaining on the market.
Begin Slideshow

»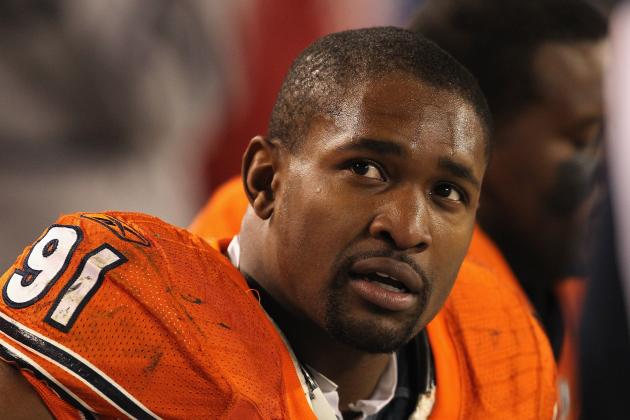 Jonathan Daniel/Getty Images

Amobi Okoye is probably best known for being the youngest player ever to be drafted in the first round of the NFL draft, when he was selected with the 10th overall pick in the 2007 Draft.
Okoye—who was drafted just a year after Mario Williams—was expected to form a dominant defensive line duo with Williams for years to come for the Texans franchise.
There was only one problem—Okoye never lived up to his first-round billing.
Flash forward five years later, and this still remains the case.
Although Okoye has proven to be a decent starter, the fact remains that he's an undersized DT at 6'2", 292 pounds.
Add in the fact that you have to have the right system in place in order for an undersized DT like Okoye to play meaningful snaps, you'll see why Okoye isn't exactly loaded with offers right now.
Despite his flaws, if you have a 4-3 defensive formation and want a guy that can give you a threat to sack the quarterback from the interior of the defensive line, Okoye isn't a bad choice.
He is still only 24 years of age, and who knows?—
Maybe one day he can live up to his first-round billing.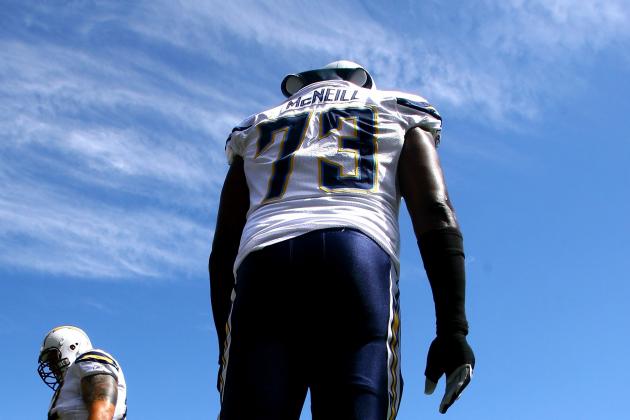 Stephen Dunn/Getty Images

It's a funny story with Marcus McNeill.
Once seen as one of the premier offensive tackles in the game, McNeill has fallen off the top of the mountain.
Flash back to 2010, and you'll see that McNeill had leverage to force the Chargers to give him a six-year, $48 million contract when he held out until September of that season.
McNeill had been selected to two Pro Bowls early on in his career and was expected to protect Rivers' blindside for the better part of the decade.
Oh, how things quickly change in the NFL.
McNeill suffered a neck injury in November of 2011—which sidelined him for the final eight games of '11—and he found himself released on the eve of free agency.
I don't know how serious McNeill's injury is, but if he's good to go in '12, why wouldn't a team take a chance on McNeill?
Less than two years ago, he was seen as one of the best blind side tackles in the game.
The fact remains that he's just 28 years of age.
Chances are, he'd be willing to sign a one-year contract with a team to re-prove his worth as a starting tackle in the game.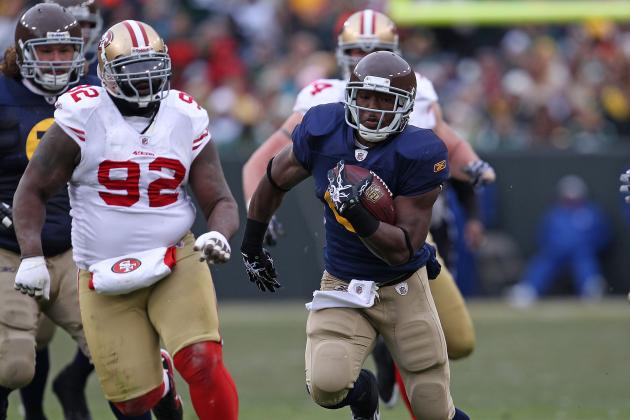 Jonathan Daniel/Getty Images

An unheralded starter at DT for many years, Franklin isn't a dominant defensive tackle, but he is a guy that is very experienced.
He has started/played in 4-3 and 3-4 base formations. Over the past five years, he has been a regular starter at DT.
Franklin only accumulated 17 tackles in 2011, and he isn't a threat to sack the quarterback, having only four sacks in a nine-year NFL career.
But as I said before, he's a solid NFL starter at DT, who can fill-in for a year or two for a team that lacks depth in the trenches at defensive line.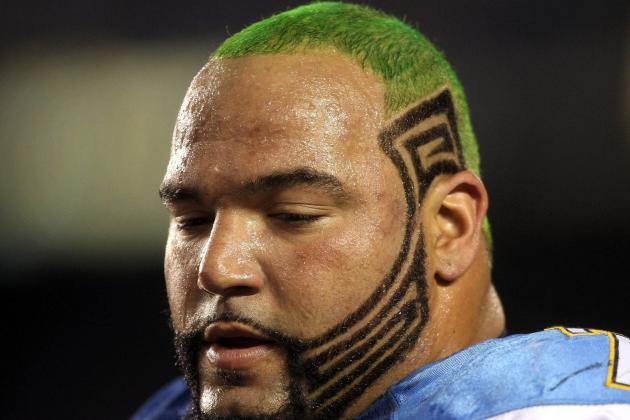 Donald Miralle/Getty Images

Garay will be 32 years of age this season, but even though he has been in the league since 2003, he barely has any wear and tear.
Over Garay's first seven years in the league—from 2003-2009—Garay played a total of 16 games.
Garay was given a two-year contract by the Chargers in '10, and he took advantage of his opportunity. He became the starting nose tackle for the Chargers the past two seasons.
At 6'4", 320 pounds, Antonio is an absolute mammoth at nose tackle.
Similar to Franklin, if a 3-4 defensive teams needs a nose tackle, Garay is not a bad option.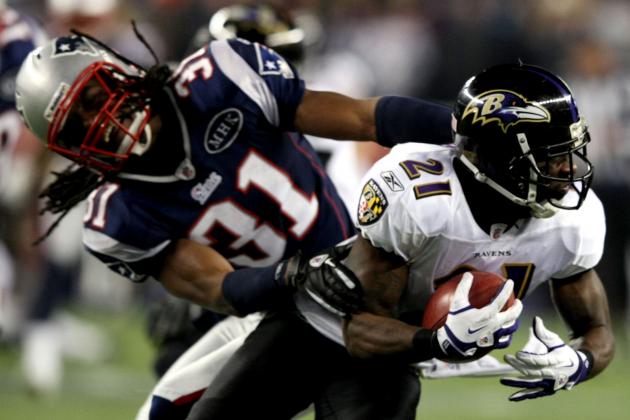 Al Bello/Getty Images

Lardarius Webb is just 26 years of age, and has established himself as one of the top young corners in the league.
Webb is a capable kick returner and punt returner, and he's not too bad of a cornerback either.
Webb starred for the third-best defense in all of the NFL in '11, leading the team in interceptions and even picking off Tom Brady in the AFC Championship Game.
Having played alongside future Hall of Famers such as Ray Lewis and Ed Reed, Webb should be a starting corner to look out for for a long time in the NFL.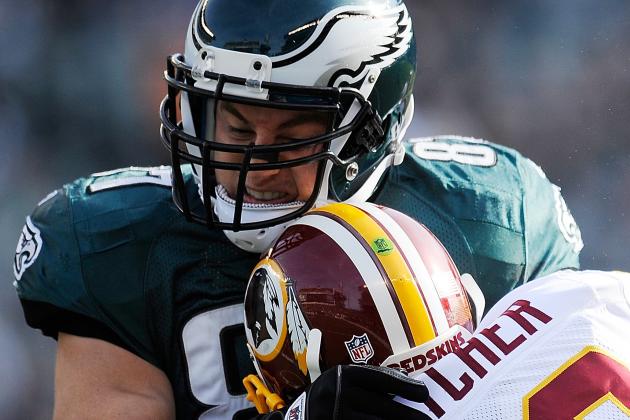 Patrick McDermott/Getty Images

Yes, it seems like Fletcher has been around forever.
He is about to turn 37 years of age, and has been in the league since 1998.
In fact, he started for the 1999 St. Louis Rams that won the Super Bowl. You know, the one that featured Kurt Warner and Marshall Faulk?
Yes, London is that old.
Despite his old age, Fletcher had the best statistical season of his career last season. He racked up a career-high 166 tackles as the leader of the Redskins defense.
Fletcher has shown no signs of slowing down, having raked in no fewer than 116 tackles a year since 2000.
If you're a defense that needs a veteran leader to not only provide leadership, but also consistent play, Fletcher should not be overlooked.
Jonathan Daniel/Getty Images

If you want to sign a linebacker who is in his prime, and whom you can build around for years to come, David Hawthorne is your best bet on the free agent market.
Hawthorne has never missed a major amount of games due to injury and has proven to be a consistent starter at MLB since becoming a starter in '09.
Hawthorne will be just 27 years of age entering 2012, and having experience as being the best player on defense in Seattle, Hawthorne should be a consistent leader over the years to come.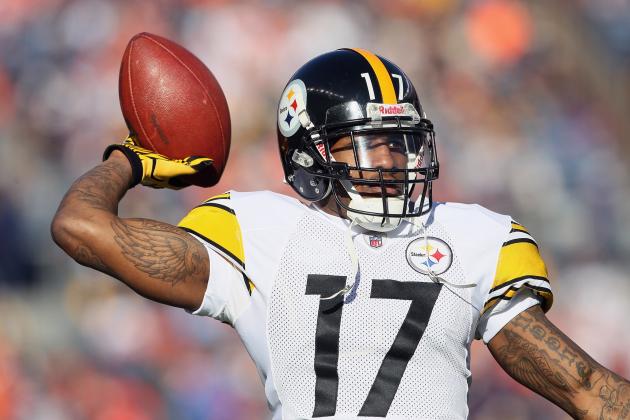 Jeff Gross/Getty Images

Who else did you think would be No. 1 on this list?
The fact remains that Wallace is the only premier free agent left on the market. He is only 25 years of age and has established himself as the best deep threat in the NFL.
Wallace has become Big Ben's favorite target, hauling in 72 passes for 1193 yards and 8 touchdowns in 2011.
Wallace led the NFL in yards per catch in '10 with 19.4 yards per reception, and ranked second in the league in '11 with 21.0 yards per reception.
Of active players, Wallace ranks first in career yards per reception at 18.7.
Having said that, it might take a major price to sign Wallace. Wallace reportedly wants Larry Fitzgerald money. Which would mean if you want to sign Wallace and you're not the Steelers, it'll cost you only about $120 million and a first-round draft pick.
If Wallace lowers his asking price to something reasonable, he will definitely add a dimension to a team that can easily propel them as the team to beat for the upcoming NFL season.
Peyton Manning would agree.