The Biggest Winners and Losers of Tim Tebow Trade to the New York Jets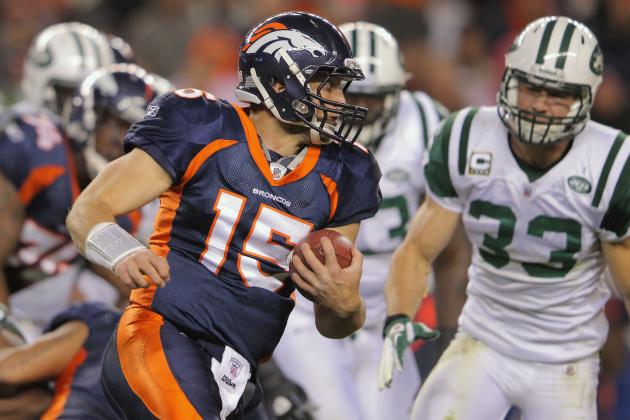 Doug Pensinger/Getty Images

Tim Tebow will be the newest member of the New York Jets, according to a report from ESPN's Adam Schefter. The quarterback was shipped to New York with a seventh-round pick in exchange for a fourth- and sixth-round draft choice.
Stunning.
What better city to house a complete media circus than the Big Apple?
With this news hot off the presses, or actually at the top of our Twitter timelines, let's quickly run down the winners and losers of this epic move.
Begin Slideshow

»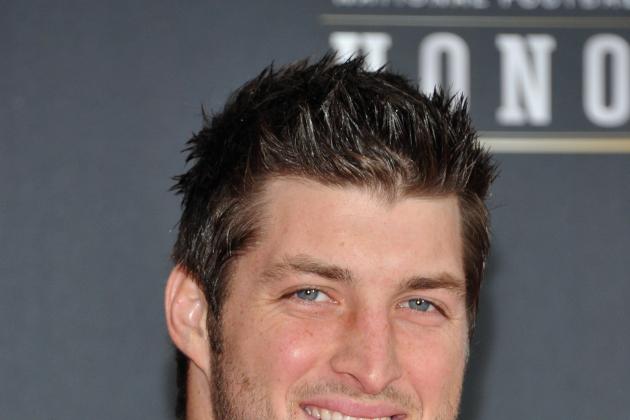 Mike Coppola/Getty Images

I had to start with Timmy.
While staying in Denver or being dealt to Green Bay would have been better for his long-term development, at least he's now provided with another chance to play quarterback.
A few costly interceptions or lame-duck incompletions from Mark Sanchez that coincide with Jets' losses, and you better believe the entire fanbase will be calling for the guy that beat Rex Ryan and company in 2011.
A huge win for Tebow.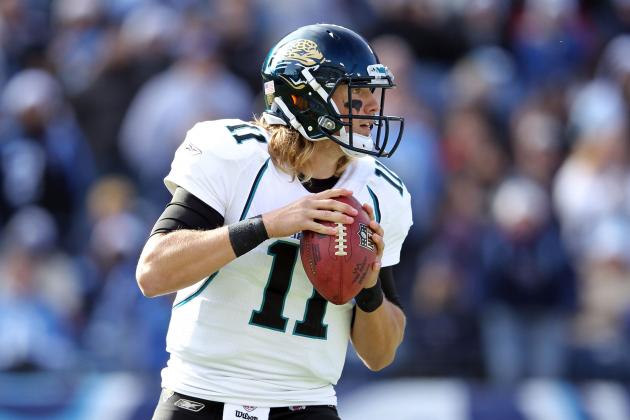 Andy Lyons/Getty Images

Never would a second-year, former first-round quarterback been driven out of town or at least lost his starting role faster than Gabbert if Tebow had been traded to the Jaguars.
It was pretty obvious that any interest in Tebow stemmed from the immense popularity he has in the Jacksonville region and the amount of tickets he would sell next season and beyond.
With Tebow on the Jets, Gabbert keeps his job and gets a full offseason, training camp and preseason to work with the first team, something the lockout didn't allow him to do last year.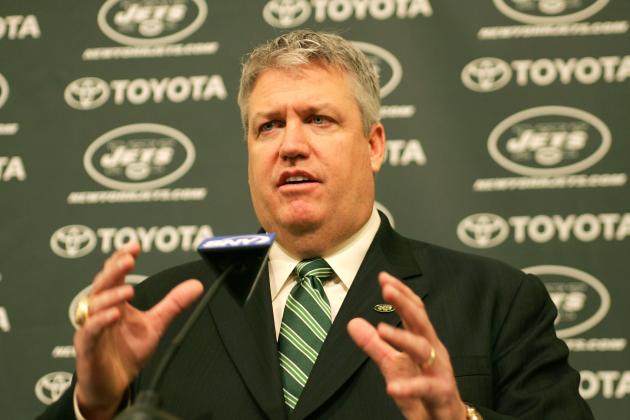 Andy Marlin/Getty Images

This is made for HBO's Hard Knocks kind of stuff, people.
Tim Tebow, sports media's favorite player and personality, in New York City, on the Jets, with the boisterous Rex Ryan?
Amazing.
Can't forget the inconsistent starting quarterback, Mr. GQ himself, Mark Sanchez.
Wait, who's more GQ—Sanchez or Tebow?
Will Tebow drive Sanchez to become a reliable signal-caller? Will Tebow take the reins if Sanchez struggles? How will new offensive coordinator Tony Sparano use Tebow? What models will Tebow date? Will he and Sanchez go on double dates?
A new storyline every single day for all of sports media.
Twitter may spontaneously combust this season.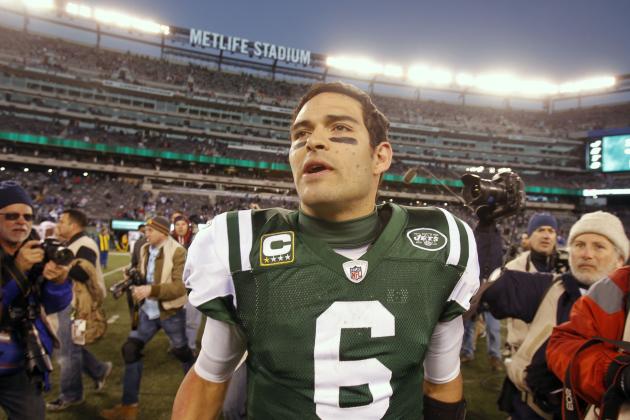 Rich Schultz/Getty Images

Just when Sanchez thought he was given a vote of confidence by the team and coaching staff in the form of a new three-year, $40.5 million contract extension, they sign Tim Tebow.
Not exactly the news Mr. Sanchez wanted to hear on this lovely afternoon.
He was the center of criticism during the team's thoroughly disappointing 8-8 season in 2011 and apparently was feuding with wideout Santonio Holmes throughout last year's downward spiral.
Sanchez has potential—what he doesn't have is confidence.
Tebow's presence makes matters worse. Much worse.
A bad game will almost certainly lead to the masses calling for the Denver Broncos' 2011 savior.
Yikes.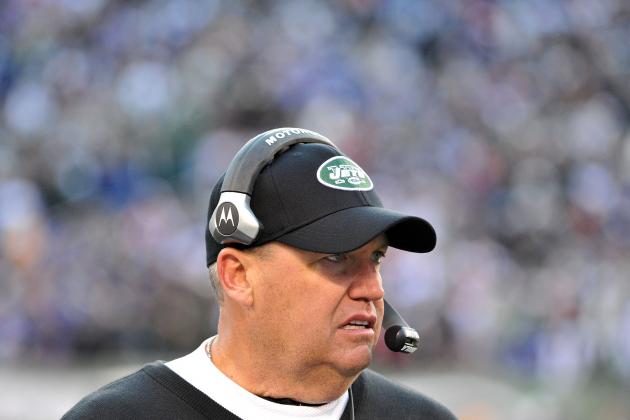 Christopher Pasatieri/Getty Images

Ryan was most likely in on the trade to bring Tebow to his club, but sorry Rex, he makes your life much more difficult.
It's been the theme of this entire article—what happens when Mark Sanchez, the quarterback your team just signed to an extension, has a bad game?
Do you keep him as the starter to possibly suffer more angst from the media? Do you let the media and fans control you and play Tebow, a guy that's clearly not ready to be a competent NFL quarterback?
Eh, just go have a damn snack.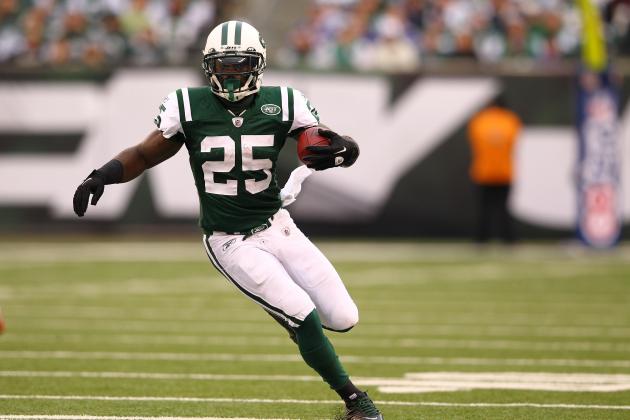 Al Bello/Getty Images

As Antonio Cromartie pointed out on his Twitter account, the team doesn't need Tebow; they already have Joe McKnight or Jeremy Kerley to run the Wildcat.
While both of these two youngsters may get an occasional Wildcat play, the amount of snaps they'll take from the shotgun have considerably gone down with Tebow now on the roster.
Not a huge loss for either of these two guys, but they too lose in this scenario.