NFL Draft 2012: Finding the Perfect Backup Quarterback for Tom Brady
February 28, 2012

Great teams play from behind, even when they're winning. That's what keeps their killer instinct alive. Nobody in modern sports embraces or embodies this philosophy more than Tom Brady. 
We've all seen the press conferences. Brady stands at the podium and spells out every little thing he's doing wrong, despite the fact that he's consistently doing most things better than any quarterback in history.
He's obsessed with fine-tuning every nook and cranny of his game, even with three heavy Super Bowl rings weighing down his hand. 
Sometimes, Brady scrutinizes his performance to such an agonizing degree, it's enough to make you believe the Patriots lost a game that they actually won.
No matter what Brady achieves, it's never enough. 
When you know all of that about Tom Brady, it isn't so surprising that the Patriots made it to Super Bowl XLVI. It is surprising, however, that Brady reached the Super Bowl as healthy as he was.
Despite a nagging shoulder injury which got inflamed on a tough smash from Justin Tuck, Brady was in pretty damn good shape for a guy who plays more than 16 games almost every season.
With each passing year, Brady grows one year older and I grow a little more anxious about locking down a backup quarterback whom I can be thrilled about.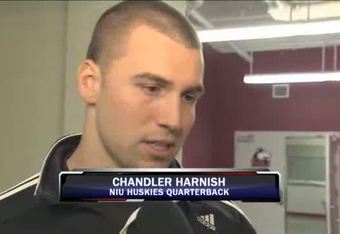 Maybe we already have the next golden child in Brian Hoyer or Ryan Mallett. They're both solid guys, but it wouldn't hurt to go shopping during the draft. It's always nice to have options.    
Of course, the Patriots already have a lot on their plate right now. They need to find a burner who can stretch the field, a shutdown corner, more protection on the offensive line and a brutal pass-rusher.
Also, one way or another, they need to ultimately settle the Wes Welker dilemma.
Let's assume they check everything off their to-do list and roar into the 2012 season with a newly invigorated spirit. If Tom Brady goes down with an injury, we're in a jam.
The question is: Do you trust Hoyer or Mallett to come in and play at a high level? Do I? My response to that question resides somewhere in limbo, which subconsciously probably means my answer is no.
The whole quarterback discussion is a rather painful one to have, isn't it? As I write this, I'm almost sick to my stomach thinking about the unthinkable happening to Brady. Most of us would rather let it go unspoken. For Patriot Nation, losing Brady is a doomsday scenario.
But we've seen it before.
If 2008 proved anything, it's that our best player can run into a buzzsaw of bad luck in the first quarter of the season opener.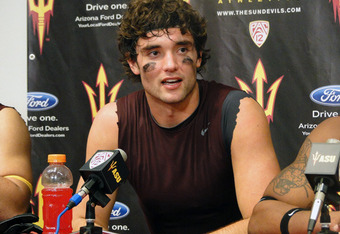 Luckily, '08 ended up being a fantastic season. Matt Cassel stepped in and more than delivered with 11 dramatic victories. Furthermore, Cassel proved to the world that the Patriots are not the Colts, and that this team is more than just our starting quarterback.
But Cassel's gone now, and there's nothing wrong with seeking the next great backup. With two draft picks in the first round and two in the second, it might be wise to target a backup whom Patriot Nation can rally behind.
The Patriots should consider drafting Chandler Harnish from the Northern Illinois Huskies. 
Harnish is an extremely mobile quarterback who can think on his feet and extend plays. He's extremely intelligent and he has a big-time football IQ. He's a natural-born playmaker. He can also explode on the run and convert downs when his other options fall apart. 
Also for your draft consideration, I'd like to suggest Brock Osweiler from the Arizona State Sun Devils.
Osweiler stands high at 6'6" and can easily scan over defenses. He's a dynamic athlete with a rocket for an arm and a style entirely of his own.
He plays the game with a fearless attitude that Bill Belichick would love. He's a mysterious commodity lurking in the shadows of the draft, and he has enough raw talent for Tom Brady to expand on.
Either one of these guys would provide the Patriots with a remarkable cushion heading into the 2012 season. After all, we're about spend another year biting our nails in the hope that Brady stays healthy.
Picking up a quarterback may seem like we're taking a step backwards, but it's actually a forward-thinking chess move that could end up saving a vulnerable season and carve out a whole new future for the Patriots.
Here's hoping that Belichick considers it and makes the wise decision.