2012 NFL Free Agents: 10 Top Free Agents That Won't Get Paid What They're Worth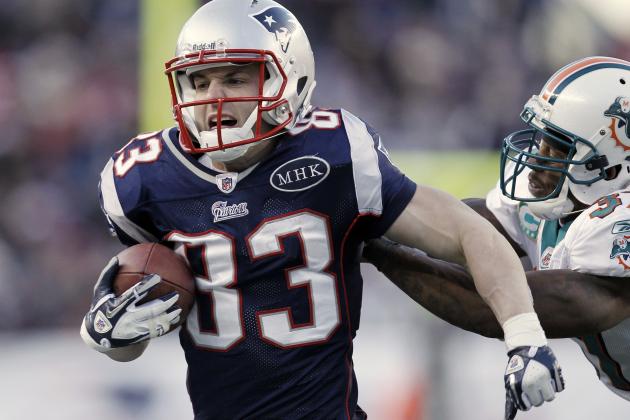 Winslow Townson/Getty Images

NFL free agency opens for business March 13, with one of the deepest classes in recent memory.
You name it, you can have it; with premier talent available at wide receiver, running back, pass-rusher and cornerback, there is no shortage of supply for teams looking to add a proven veteran or two this offseason.
On the demand side, add the new salary cap rules from the collective bargaining agreement into the mix—allowing teams to roll over any unused 2011 cap space into the new season's total—and you can envisage a host of big names earning their paychecks in a new city in 2012.
That doesn't mean that everyone will land a blockbuster contract; with both agents and general managers believing they hold the aces in negotiations, some players will hit the jackpot, while others will be forced to settle for something more modest.
Age, injuries, character and leverage will all play a part in the process. Here are 10 players who will struggle to strike a deal worthy of their talents.
Begin Slideshow

»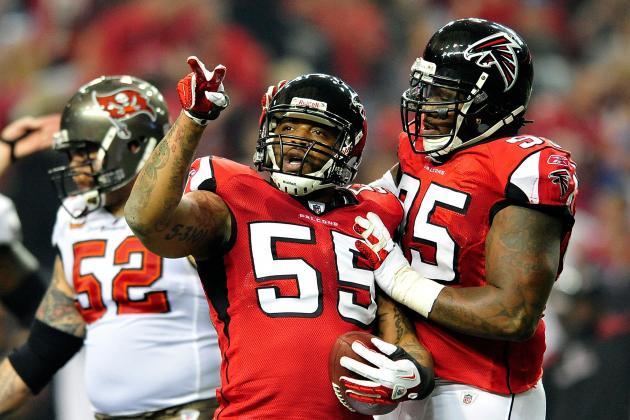 Grant Halverson/Getty Images

Reason: Age
John Abraham turns 34 in May, and although his play in 2011 was as solid as ever (9.5 sacks, four forced fumbles), his demand for at least $12 million per year might be too rich for general manager Thomas Dimitroff.
His reasoning is solid enough. With Ray Edwards doing little to justify his $30 million contract in his first season as a Falcon, Abraham offered the only consistent edge threat in the front seven, and has done so for six seasons, missing just two games in the last five years.
Comparing himself to the elite at the position in a radio interview on 790 The Zone, Abraham said:
"Check out the five top ends. Everybody is getting 12-plus. I made eight million last year. Everybody is saying, 'Oh, he's so greedy.' How am I greedy when I'm just trying to get paid the same thing they are getting paid?

There are guys out there getting more money than me, but my production is the same as theirs, or at least close."
The only trouble is, it's not close. The "top five" in 2011 sacked the quarterback an average of 18 times during the regular season, almost double Abraham's haul.
He's a solid, upper-tier veteran, who could yet produce for another couple of seasons. But breaking the bank for him just doesn't make sense.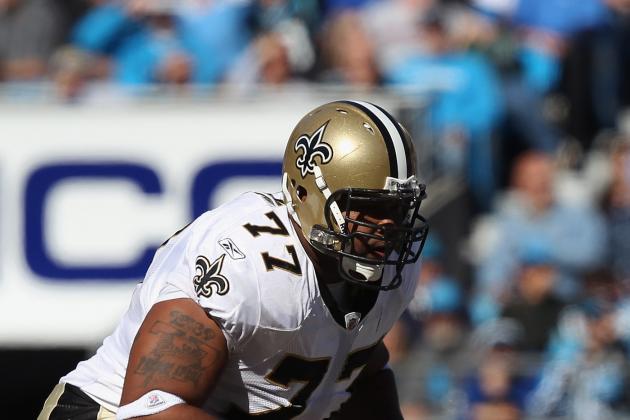 Streeter Lecka/Getty Images

Reason: Lack of Suitors
Carl Nicks is a powerful run-blocker, and a consensus top-five guard in the NFL. Along with Jahri Evans, Nicks gives Saints quarterback Drew Brees a clean pocket by dominating the point of attack.
At 26 years old (27 in May), Nicks is entering the prime of his career, and a monster deal that reflects his consistency and talent level would be fully deserved in free agency.
As much as the Saints would like to have him back, taking care of Brees takes top priority, and receivers Marques Colston and Robert Meachem are due to hit the market too. With approximately $4 million of cap room (based on 2011 totals), something has to give.
Looking for potential landing spots for Nicks, three teams with the cap space to make an offer come to mind.
The Kansas City Chiefs have a ton of cap space—approximately $60 million after the Stanford Routt signing, based on John Clayton's analysis for ESPN.
However, with a long-term deal for Dwayne Bowe in the works, and needs at tackle and backup quarterback, the Chiefs might have more interest in drafting a lower-cost alternative, such as Stanford's David DeCastro.
Denver ($50 million in cap space) and Dallas ($17 million) have a need at the position, and the available funds to strike a deal, but will other priorities—like a receiver for the Broncos, or a cornerback for the Cowboys—get in the way?
Nicks needs a bidding war to drive up the price for his services, but he might find offers at the premier end of the market hard to come by, through no fault of his own.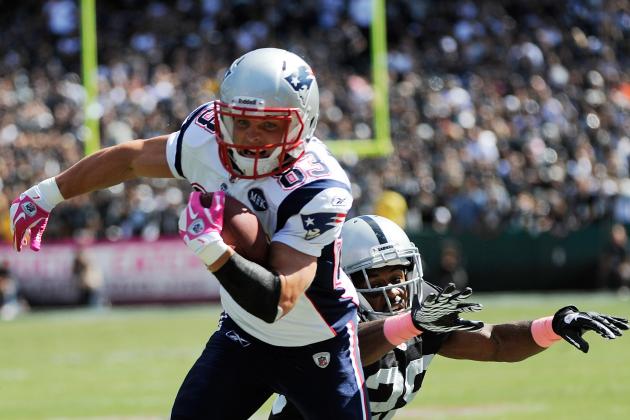 Thearon W. Henderson/Getty Images

Reason: Age, Injury History
The situation with Welker is a tough one for Bill Belichick, who has to be concerned that his wideout's production will decline at some point during a multi-year deal.
With 1,569 yards and nine touchdowns in 2011, that point probably won't arrive any time soon. But Welker turns 31 in May, and on a reconstructed knee following his ACL tear in 2009, will he represent value at, say, $8 million a season when he turns 33 or 34?
After five outstanding seasons in a Patriots uniform, Welker has established himself as the best slot receiver in the league, outperforming his existing deal by some distance.
On purely sporting grounds, Welker deserves a payday as much as anybody.
In the NFL—and particularly in New England—however, there is little room for sentiment. The Patriots are all business, and have a history of letting players go a year too early, rather than a year too late. Just ask Richard Seymour.
On the other hand, history tells us that the offensive system is complex, and Welker has a near-telepathic understanding of Tom Brady and the multiple options on each play. Losing that knowledge could seriously harm the Patriots' chances of adding another Super Bowl ring in Brady's final few seasons.
Since both parties appear way off on a long-term agreement, Welker appears destined for the franchise tag. Whether that's fair on a proven veteran with years of production under his belt is another point entirely.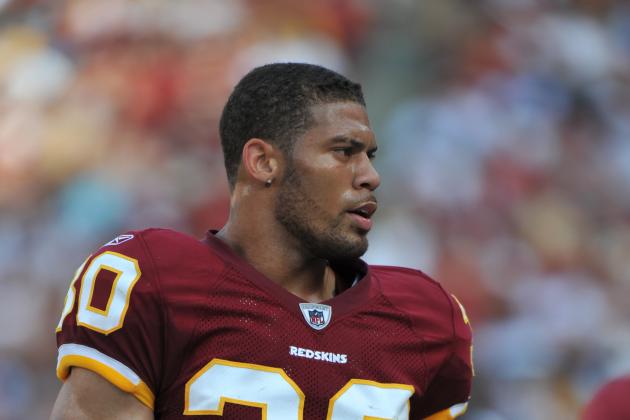 Larry French/Getty Images

Reason: Injury
LaRon Landry should be in prime position to make a splash in free agency. Not only do the Redskins have a ton of cap room, but with a thin draft class at safety on the horizon, the demand for a 27-year-old Pro Bowler should be sky-high.
But with season-ending Achilles' injuries in 2010 and 2011, there are serious concerns over his durability, which will be reflected in any offers he receives on the open market.
Landry is highly regarded by the Redskins, but his nagging injury issues have limited his ability to play lights-out, something which has caused much frustration over the past 12 months.
At this point, his best bet is to pitch for an incentive-laden one-year deal in Washington, proving that he can remain healthy, before hammering out an extension later in 2012.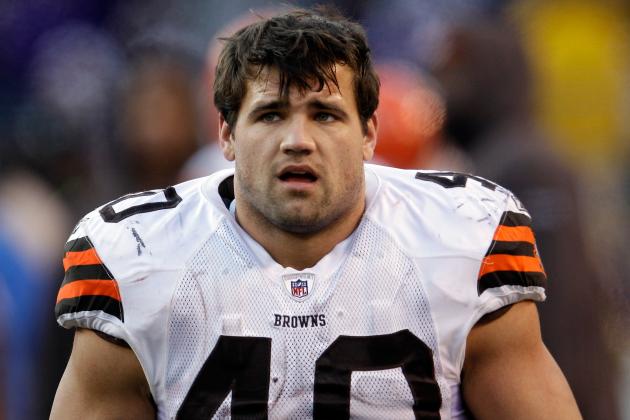 Rob Carr/Getty Images

Reason: Character Concerns
Looking for advice on how to ruin your contract year? Talk to Peyton Hillis.
His antics in 2011 ranged from the selfish to the bizarre, whipping up a storm better suited to a soap opera than a football field, and arrives at free agency with a big red flag draped over his character issues.
With fewer distractions in 2010, Hillis emerged as a punishing downhill runner, but after rejecting a contract extension last season, missing games with strep throat, getting married midseason and struggling with timekeeping, his hunger for the game has been questioned.
Very few teams will accept the risks associated with a long-term contract for Hillis, and will likely find he has to restore his reputation on a short-term deal before moving forward.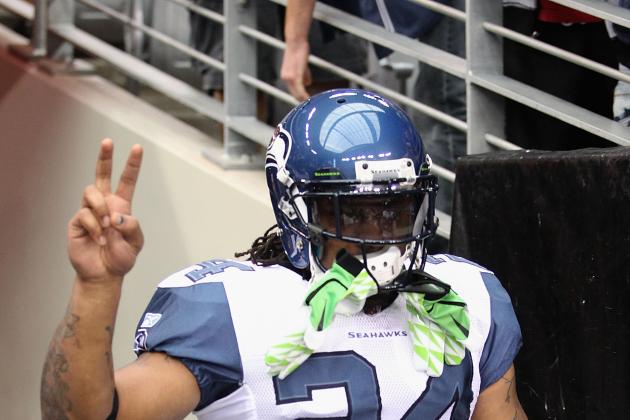 Christian Petersen/Getty Images

Reason: Position
Lynch posted the best numbers of his five-year career in 2011, with 1,204 yards and 12 touchdowns, putting the off-field issues that plagued his Buffalo Bills career firmly behind him.
With plenty of cap room and a lack of a credible alternative, the Seahawks need to retain the 25-year-old's services, and will be willing to spend—to some extent—to make it happen.
They will have to balance their other needs against the money they commit to Lynch, however. Tarvaris Jackson is not the solution at quarterback, and a free agent such as Matt Flynn will be firmly on Pete Carroll's radar.
Another receiver to support the passing game is a must, and defensive end Red Bryant must be re-signed at all costs.
On top of that, Lynch has carried the ball 1,137 times in his career already, and with a bruising running style, his shelf life in the league might mirror that of Marion Barber.
Barber had five solid seasons in Dallas, before settling into a backup role as the hits took their toll on his speed and explosiveness.
Lynch is a more talented player than Barber, but ability alone might not carry him through the duration of a multi-year contract.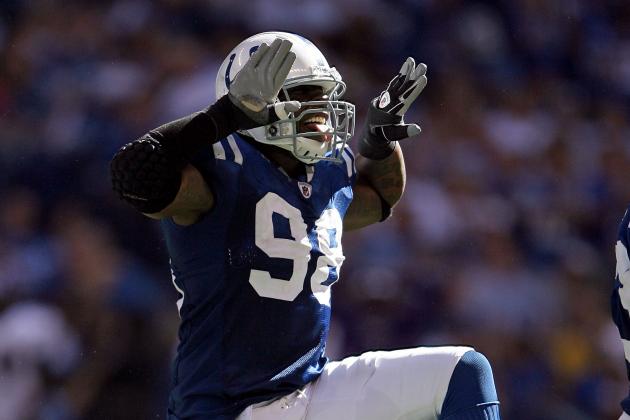 Andy Lyons/Getty Images

Reason: Age
The Colts have an estimated $2.5 million of cap space (on 2011 figures) heading into free agency.
That number decreases significantly if Jim Irsay carries out the previously unthinkable deed of releasing Peyton Manning, as $16 million of unamortized signing bonus from his 2011 payment would accelerate into the 2012 cap.
Factor in the not-insignificant financial commitment to the top pick in April's draft, and a new regime in Indianapolis, and players like Robert Mathis might be searching for employment in a couple of weeks' time.
The good news for Mathis is that with 9.5 sacks, his production was solid on the worst team in football last season. Missing just nine games in nine seasons, he is as durable as they come, but with Chuck Pagano's 3-4 defensive front looming on the horizon, he could be seen as a square peg in a round hole.
Mathis will definitely land a long-term contract next season, but the market for a 31-year-old, undersized 4-3 end might be smaller than at first glance. Most teams with cap space in free agency run a 3-4 base system, and Freeney would struggle to play all three downs off the line of scrimmage.
Finally, having spent his entire career opposite Dwight Freeney, the jury is out on his effectiveness in a system where he is the star. Ray Edwards suffered a dip in production when he left Jared Allen and the Minnesota Vikings behind for a payday in Atlanta.
Could the same happen to Mathis if he moved to, say, Tennessee?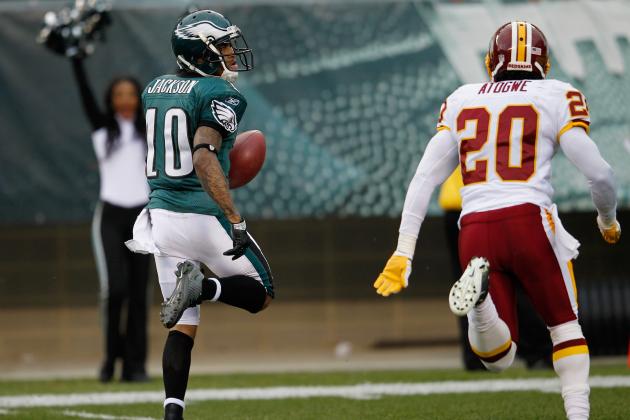 Rob Carr/Getty Images

Reason: Character Concerns
Jackson's production suffered a setback in 2011, failing to reach 1,000 yards in 15 games, scoring just four touchdowns.
Perhaps more worryingly, his reputation as a diva receiver is growing, and his one-game benching for failing to attend a team meeting throws up a red flag to teams interested in exploring a deal with Jackson in free agency.
In a strong veteran environment, Jackson could flourish. His speed will always seduce coaches, and his big-play ability was on full display as recently as 2010, leading all wideouts in average yards per reception, with 22.5.
His immaturity will put off most, but teams like the New England Patriots have a reputation for handing wayward characters effectively. His contract will depend on the appetite for risk in a marketplace flooded with quality veteran receivers.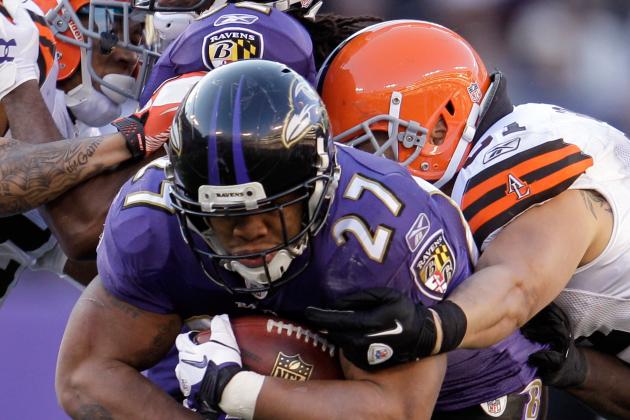 Rob Carr/Getty Images

Reason: Cap Space
The Ravens aren't letting Ray Rice go anywhere in a hurry. But with approximately $6 million of available cap space in free agency, the star running back might have to bide his time for another season before securing his well-deserved payday.
Lardarius Webb is a restricted free agent, leaving the Ravens exposed to poachers interested in a rising star at cornerback, and with Joe Flacco entering the final year of his deal, general manager Ozzie Newsome has little flexibility if he wants to reward his core contributors.
With 1,364 yards and 12 touchdowns in 2011, Baltimore simply cannot afford to lose the services of its most productive player on offense. The franchise tag looks destined for Rice—in the short-term, at least.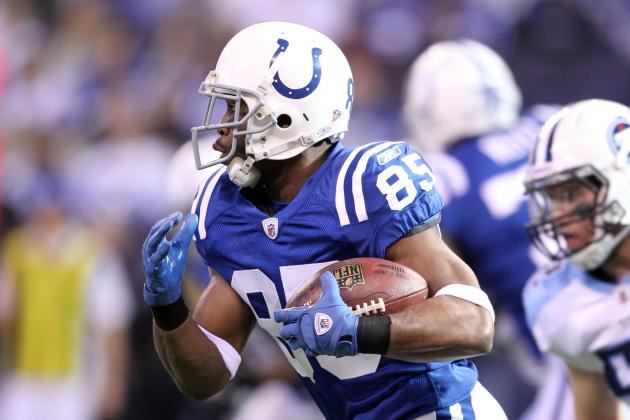 Andy Lyons/Getty Images

Reason: Too Much Competition
Pierre Garcon could be another cap casualty in Indianapolis, and after rejecting a five-year, $35 million contract offer from the Colts, his expectations on a new deal are clearly substantial.
Is he aiming his sights too high? Given the sheer volume of talent hitting free agency at wideout in free agency, it would appear so. Listen to the following list of names:
Dwayne Bowe, Vincent Jackson, DeSean Jackson, Stevie Johnson, Wes Welker, Brandon Lloyd, Reggie Wayne, Marques Colston, Robert Meachem, Steve Smith (Eagles), Braylon Edwards.
Other than Smith or Edwards, it's debatable whether Garcon is a more attractive candidate to teams looking to upgrade at receiver come March 13. We haven't even discussed the possibility of landing restricted free-agent Mike Wallace yet.
Garcon is a decent young player, and with 947 yards and six scores last season—despite some horrendous quarterback play in Indianapolis—he shouldn't be overlooked.
But to pay him more than $35 million over five years? Garcon might find that he needs to reset his expectations.