2012 NFL Draft Prospects: Setting Early Offensive Rookie of the Year Odds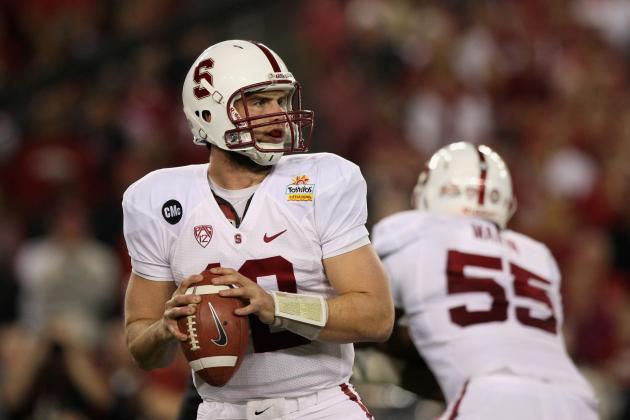 Donald Miralle/Getty Images

While it is early in even the pre-draft process for the top 2012 NFL Draft prospects, it is never too early to start looking ahead to the 2012 NFL season, and how the upcoming class of rookies will contribute next season.

I broke down the Offensive Rookie of the Year race for next season, although these odds will certainly change once these players are actually drafted by teams. Their fits and how they fit will enable them to immediately impact their team will play a large part in their success as rookies.
Begin Slideshow

»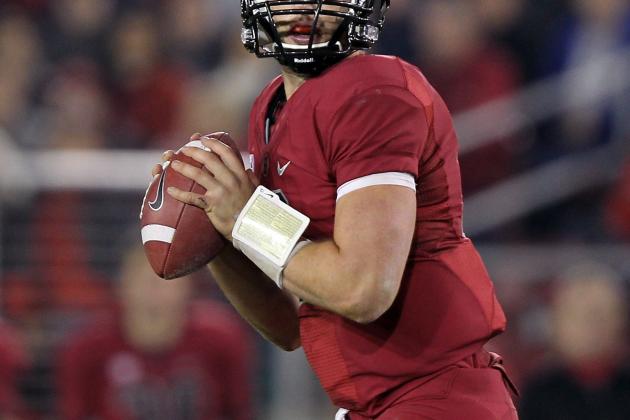 Ezra Shaw/Getty Images

Odds: 2-1 (50%)

Andrew Luck is set to be drafted by the Indianapolis Colts with the No. 1 overall draft pick in the 2012 NFL Draft, and become the franchise's successor to the legendary Peyton Manning.

With Manning sidelined for the entire 2011 season with a neck injury, the Colts had a horrible season, finishing with a 2-14 record. While they are now a team in need of rebuilding, Luck will immediately get the team on its way back up to contending.

Luck is one of the best quarterback prospects coming out of college in quite some time. He is a rare talent who has played in a pro-style offense, has no significant weakness, and will be able to step in right away and play well.

That is not to say that the transition from college to the NFL will not be difficult for Luck, and he will have growing pains. However, Luck is as well-prepared as a draft prospect can be to play in the National Football League, and he should be expected to find immediate success at the next level.

Luck is a heavy favorite to start his career off strong by winning next year's Offensive Rookie of the Year award.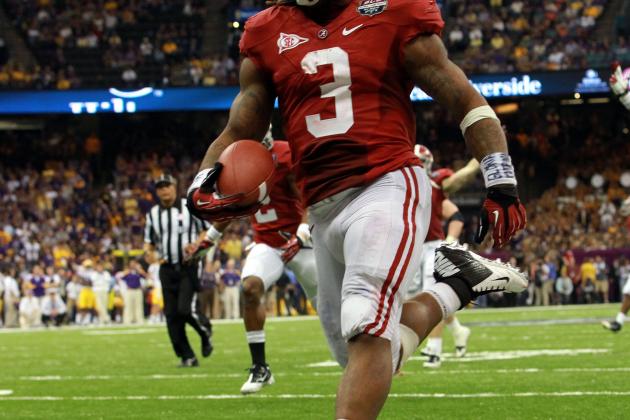 Ronald Martinez/Getty Images

Odds: 5-1 (20%)

Running backs typically have the easiest adjustment to the next level of any position, and Alabama's Trent Richardson is absolutely the best running back prospect in the 2012 draft class.
By default, this makes Richardson one of the top candidates to be next season's Offensive Rookie of the Year, but Richardson also has the potential to be one of the best players out of the draft class.

Richardson has a tremendous combination of size, power, and speed that make him a dangerous and explosive runner. He has his flaws, including the fact that he runs too upright, but he is a player who should make an immediate impact as a rookie running back. Regardless of which team drafts Richardson, he should immediately become his team's feature back, and be in position to contend for Offensive Rookie of the Year.

Richardson may not be quite the all-around star or be able to make the same magnitude of impact as Andrew Luck will, but he is a serious contender in this race.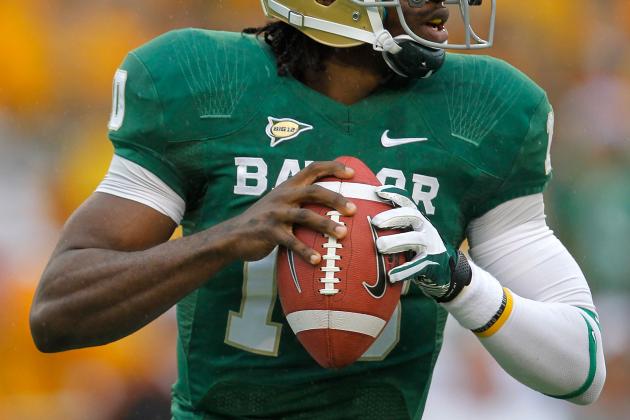 Sarah Glenn/Getty Images

Odds: 20-3 (15%)

Andrew Luck is not the only top quarterback prospect in this draft class, the other being Baylor's Robert Griffin III. Griffin III is not as ready to take over as an immediate starting quarterback in the National Football League, but as a likely top-five overall draft pick, he will most likely be asked to do exactly that.

Griffin III did not come out of a pro-style offense as Luck did, which will require him to develop. That said, the same things were said last year about Cam Newton, who only played at the FBS level for one year at Auburn in a spread offense, and he ended up running away with the Offensive Rookie of the Year award in a tremendous season.

Compared to where Newton was at as a prospect, Griffin III is much farther ahead in his pro-style development. Griffin III can be consistently seen making throws up to 40 yards downfield with pinpoint accuracy out of the pocket. He has NFL passing ability, and while he has the challenge of learning a pro-style offensive system, he should be able to make an early impact given his skill set.

Griffin III's most likely destinations are the Cleveland Browns and Washington Redskins, two teams with which he would likely take over right away and have an opportunity to make a big difference from the beginning. He is not a front-runner in the Offensive Rookie of the Year race, but a definite contender.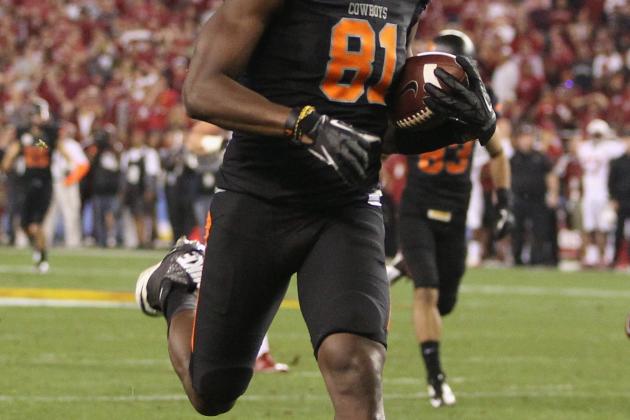 Christian Petersen/Getty Images

Odds: 12-1 (8.33%)

Justin Blackmon has had terrific productivity at Oklahoma State as the nation's best wide receiver, so there is much reason to believe that Blackmon will be immediately productive as a rookie. Blackmon should become a starting wideout for an NFL team from Week 1.

He does not quite have the athleticism and big-play ability that this year's star rookie receivers A.J. Green and Julio Jones have, but he is a terrific possession receiver who will be very productive by consistently getting open, utilizing his strength and great hands and running strong routes.

Wherever Blackmon goes, he should become an integral part of the offense, and have a chance at being next season's Offensive Rookie of the Year.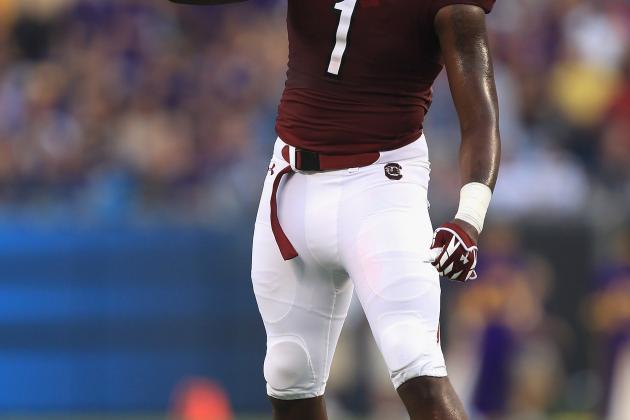 Streeter Lecka/Getty Images

Odds: 20-1 (5%)

Blackmon is the odds-on favorite to be next season's top rookie wide receiver, but South Carolina's Alshon Jeffery will also be in the mix. Like Blackmon, Jeffery lacks great speed for a wideout, but he has many other favorable traits.

Jeffery should slide in the latter half of the first round, meaning that he will likely start out immediately on a contending team with a solid quarterback. This should put Jeffery in a situation to flourish, and utilize his tremendous wide receiver skills as an immediate impact player.

Jeffery is not the caliber of prospect as the top four skill position players, and his productivity went down sharply last season, so that hurts his odds, but he was worthy of a mention among next season's top Offensive Rookie of the Year candidates.

---

Also check out early odds for next season's Defensive Rookie of the Year race.

Thanks for reading!

For more coverage of the 2012 NFL Draft, follow me on Twitter @Dan_Hope.