NFL Draft 2012: 5 Ways Free Agency Could Shake Up the Draft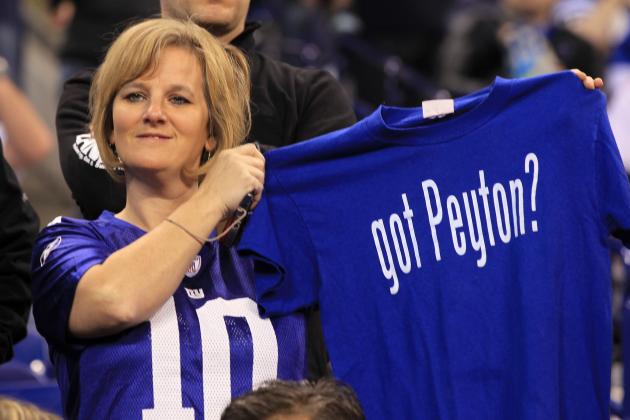 Scott Halleran/Getty Images

The fact that free agency takes place before the NFL Draft in April always seems to shake things up a bit.
Heading into free agency, every team has a list of needs and targets. And depending on who the team gets in the open market, they are then able to change their strategy come draft time.

This year's draft in particular figures to be greatly impacted by the outcome of free agency.
The biggest moves surround the quarterback position and Baylor's Robert Griffin III. Teams like the Washington Redskins, Miami Dolphins, Cleveland Browns and Seattle Seahawks, all figure to come out of this off-season with a new quarterback.
Begin Slideshow

»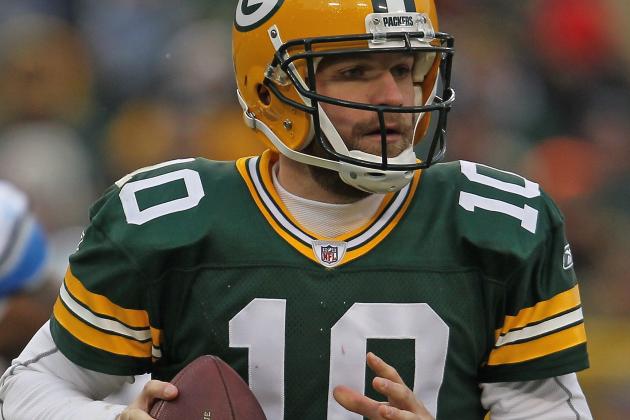 Jonathan Daniel/Getty Images

Green Bay Packers backup quarterback Matt Flynn earned himself a lot of money with his 400 yard passing performance against the Detroit Lions in Week 17.
Flynn is a pending free agent and there are several reports suggesting the Packers will not use the franchise tag to keep him, allowing the quarterback to sign elsewhere.

The odds-on favorite to earn the services of Matt Flynn will be the Miami Dolphins. Current Dolphins quarterback Matt Moore is not the long-term answer in South Florida and will likely be replaced heading into next season. The addition of new head coach Joe Philbin makes adding Flynn a likely scenario. The familiarity with Philbin by Flynn will help him transition to his new team and find some early success.

Adding Flynn via free agency could have a major impact on the draft for one simple reason: If the Dolphins don't add a free-agent quarterback like a Matt Flynn, they will be one of the many teams looking to move up the draft board in hopes of adding a guy like Baylor's Robert Griffin III.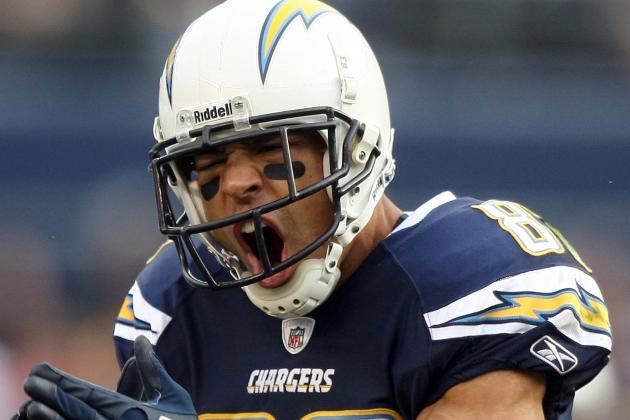 Donald Miralle/Getty Images

The Vincent Jackson saga is about to come to an end in San Diego.
Jackson will either receive a long-term contract from the Chargers or find a new home. There will be plenty of teams looking to add a play maker like Jackson to the roster, but one team in particular, is in desperate need of a dynamic wide receiver: The Cleveland Browns.

Most feel that the Browns will utilize the fourth overall pick to add a wide receiver like Oklahoma State's Justin Blackmon.
However, if they are able to address this need via free agency with a guy like Jackson, it could push Cleveland closer to adding Baylor quarterback Robert Griffin III to come in and compete against Colt McCoy for the starting spot.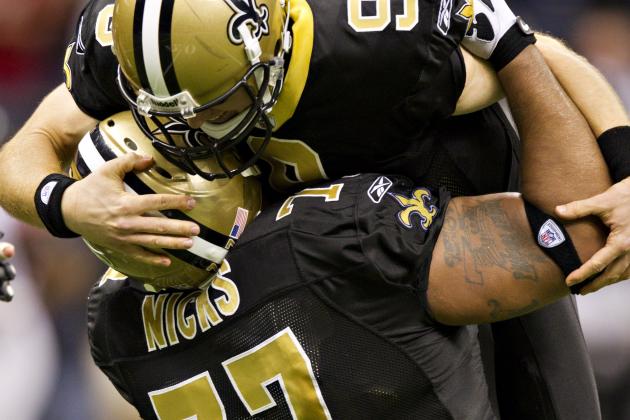 Wesley Hitt/Getty Images

The New Orleans Saints are at a crossroads.
They have several key players that will be free agents, including all-everything quarterback Drew Brees, guard Carl Nicks and star wide receiver Marques Colston.
The general belief is that if any one of these players moves on it will be Nicks, likely landing in Dallas with a Cowboys team that has a glaring need along the interior of the offensive line.
The addition of Nicks would then allow the Cowboys to focus on upgrading their defensive secondary early in the draft, making players like Alabama's Dre Kirkpatrick, North Alabama's Janoris Jenkins, and South Carolina's Stephon Gilmore likely targets.
Otherwise, Dallas might be faced with a tough decision on whether or not to add arguably the draft's top interior offensive lineman, Stanford University guard David DeCastro instead.

.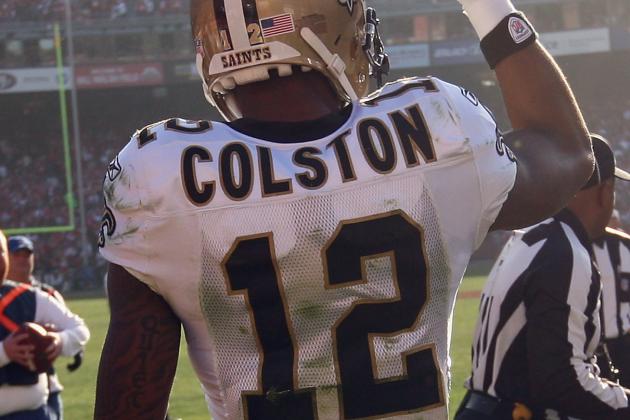 Ezra Shaw/Getty Images

The New Orleans Saints offense rarely utilizes just one target, making pending free agent Marques Colston expendable.
If the Saints are willing to let him go there we several teams lining up to add his services. At the front of that line may be the Chicago Bears. Chicago absolutely has to come out of this off-season with a play-making wide receiver, and Colston fills that need because of his size and big-play ability.

Landing a top notch wide receiver via free agency like Colston would change Chicago's strategy in the draft. Instead of targeting someone like Notre Dame wide receiver Michael Floyd, they could look to upgrade the offensive line or defensive secondary.

Someone like South Carolina's Stephon Gilmore would be an excellent fit in the Bears secondary. Charles Tillman, while still playing at a high level, is on the downside of his career, and guys like Tim Jennings and Zach Bowman just aren't getting the job done.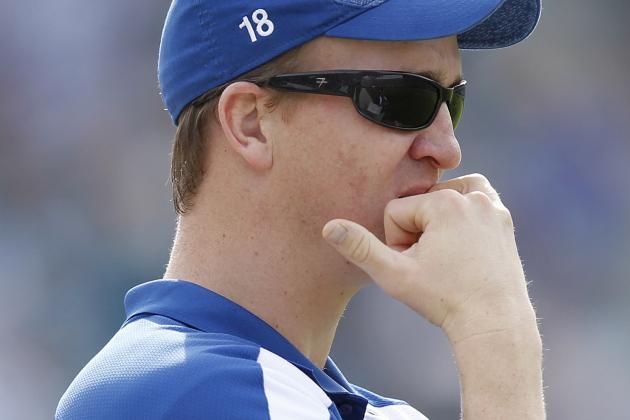 Joe Robbins/Getty Images

Nobody knows what the fate of Peyton Manning will be, but the general consensus is that he won't be playing for the Indianapolis Colts in 2012.
One of the teams that might make a push for Manning is the Washington Redskins.
Washington's current quarterback situation features Rex Grossman and John Beck as the starters, making the addition of Manning a major upgrade.

If the Redskins are able to add someone like Peyton Manning, it would probably take them out of the running for Baylor's Robert Griffin III. In my latest mock draft, I had Washington trading up to the second spot in order to land the quarterback of the future. However, answering this question via free agency would allow them to remain in the sixth spot and address other needs, adding a guy like the aforementioned Dre Kirkpatrick, Iowa offensive lineman Riley Reiff, or South Carolina wide receiver Alshon Jeffery