Super Bowl Commercials 2012: Grading the Best and Worst Ads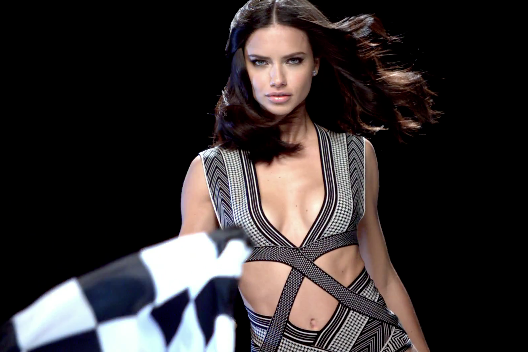 These days it seems that Super Bowl commercials are almost as big of a deal as the game itself. In fact, the cost of a 30-second spot during the 2012 Super Bowl is $3.5 million, the highest price in history—that's up an epic 84 percent from a decade ago.
Whether or not that money is wisely spent is for the advertisers to decide, but there's no question that millions of consumers eagerly await the ads each year. Many commercials are released in the weeks prior to the game and receive millions of hits on YouTube.
Overall, the ads are pretty much hit or miss—some are entertaining and pitch-perfect fun for the event, while others are DOA and fall completely flat.
Let's take a look at the good, the bad and the ugly of Super Bowl 2012 commercials.
Begin Slideshow

»
Premise: The Toyota Camry has been reinvented, and reinvented things are awesome.
Plot: Everything is better after a creative re-imagining. Imagine how great life would be if couches were made of people, police officers gave you creepy rubdowns before they arrested you, your houseplants viciously mauled perceived threats and the curtains in your house were replaced with perishable pizza curtains.
What a wonderful world it would be, right?
It's supposed to be: a laughable farce
But in reality it's: equal parts creepy and stupid
Premise: The Chevy Sonic is adventurous, very adventurous.
Plot: A few extreme-to-the-max dudes are looking for an extreme to the max vehicle that can skydive, bungee jump and kick flip to the max—just like them. After a day of 100-percent real stunts, the all-new Chevy Sonic proves it's extreme enough for even the most extreme dudes.
It's supposed to be: ridiculous and kind of a spectacle
But in reality it's: ridiculous and kind of a spectacle! Huzzah!
Premise: A Coke Zero driver has a dirty little secret—he prefers Pepsi MAX.
Plot: Afraid of being caught and publicly shamed, a Coke Zero driver just wants to pay for his Pepsi MAX and get out. As it turns out, though, everyone in the store, including Regis Philbin, is determined to make the transaction an uncomfortable spectacle.
It's supposed to be: amusing irony
But in reality it's: absurd idiocy
Premise: Everyone deserves financial security even cartoon characters.
Plot: MetLife is on a mission to see that every family, no matter who they are or where they're from, has the financial security they need…and they demonstrate that by bringing a bunch of awesome cartoon characters together.
It's Supposed to be: Cute and family friendly
But in Reality it's: Family friendliness that appeals to everyone
Premise: A groom receives solid investment advice from his best man.
Plot: A stressed groom is worried about providing a future for his bride because his future father-in-law, "The General," is on his back about it. He is comforted by his best man, a baby in a restaurant high chair, who tells him about E*TRADE's new 360 investing dashboard.
It's supposed to be: comically cute
But in reality it's: seriously played out
Premise: Cars.com gives you confidence, inexplicably freakish confidence.
Plot: A gentleman in the market for a new car visits Cars.com before going to the dealership so he has the necessary information to make an informed decision. The result is confidence that is so overwhelming that it manifests itself as a smooth disco-singing second head that other people can actually see and hear. Thankfully you'll have the confidence to own it.
It's supposed to be: funny and freaky
But in reality it's: maybe a bit more freaky than funny
Premise: Nobody, not nobody, comes between a girl and her yogurt.
Plot: A woman sits down to share her plastic cup of yogurt with John Stamos. Things go well until Stamos gets cute and starts hogging all the Oikos. Presumably, yogurt is like crack to this woman because she reacts with the grace and dignity of a junkyard dog having a steak pried from its jaws.
It's supposed to be: sexy and farcical
But in reality it's: sexist and foolish
Premise: Bridgestone conquered the road, and now, they've set their sights on the sports world.
Plot: Bridgestone has already revolutionized performance on the road, so their engineers are super bored and looking for a project. They get together and decide that putting their technological know-how to work in the sports world would be the best way to expand the brand and score some chicks.
It's supposed to be: entertaining, sports-themed and informative
But in reality it's: sports-themed, mildly entertaining and a little confusing
Premise: A man adopts a rescue dog with a gift
Plot: A dude adopts a lovable stray dog named Weego and every time someone says his name, he runs off and returns with a Bud Light.
It's Supposed to be: Goofy bro-humor
But in Reality it's: Funny and adorable with a good message
Premise: The Suzuki Kizashi is practical and sporty, but it's also stylish.
Plot: A middle-aged Inuit man is going through a midlife crisis and decides to trade in his sled for a Suzuki that is large enough to comfortably seat his team of sled dogs and sporty enough to withstand the harsh weather conditions on the tundra, outside of the igloo that he and his nagging wife share.
It's Supposed to be: whimsically funny.
But in Reality it's: weird and culturally insensitive.
Premise: Everyone wants to be the first to get his grubby mitts on the new Acura NSX.
Plot: Comedian Jerry Seinfeld rushes all the way to the dealership, only to find he's second on the list to receive a new Acura NSX. Jerry is committed to doing whatever it takes to get "that guy" to give up his No. 1 spot, but when he finally succeeds, Jay Leno shows up to ruin the day…as usual.
It's supposed to be: hilarious.
But in reality it's: hilarious until Jay Leno shows up.
Premise: The Hyundai Veloster Turbo is fast, very fast.
Plot: Hyundai wants to prove how fast the Veloster Turbo is, so they have a driver race a cheetah. Since cheetahs have no interest in chasing speeding pieces of plastic, it gives up instantly and turns its steely gaze on the fool who let him out of the cage. The commercial ends with the cheetah pouncing on him. Presumably, he was eaten or viciously mauled and left for dead.
It's supposed to be: silly with an incongruous use of wild animals.
But in reality it's: pretty much that.
Premise: The Hyundai Genesis Coupe is powerful, very powerful.
Plot: Sure, the Hyundai Genesis Coupe has power, but exactly how much power are we really talking about here? Well, we're talking about enough heart pounding power to raise the dead. Powerful enough for you?
It's supposed to be: wacky
But in reality it's: wack
Premise: A Hyundai designer is struggling, but doesn't have to look far for inspiration.
Plot: When a Hyundai designer takes a sharp turn towards negative town, every employee at the Montgomery plant makes his way to his desk while simultaneously belting out the Rocky theme song. Because the Rocky theme song could probably cure cancer if we let it, the designer realizes that nothing is impossible and decides to give it another try.
It's supposed to be: inspirational and epic, just like the Rocky theme song itself
But in reality it's: all that and more
Premise: David Beckham has his very own line of bodywear.
Plot: David Beckham strips down to get you up for buying his bodywear from H&M.
It's supposed to be: sexy and mostly naked
But in reality it's: sexy, sultry and steamy…and mostly naked
Premise: The 2012 Audi, which is terribly expensive, has excellent headlights. Seriously.
Plot: Fresh off a successful blood bank heist, a sexy vampire hops in his Audi and speeds off to a late night party in the woods with all his sexy vampire friends. As he pulls up to the party, he smugly comments to himself, "the party's arrived." Unfortunately for him, it's over before it even begins—the excessive brightness of his headlights literally explodes everyone there.
That's right—the Audi LED headlights are bright enough to accidentally murder vampires.
It's supposed to be: a funny and clever attempt to capitalize on Twilight mania
But in reality it's: pathetically obvious that whoever the ad wizards are that came up with this one didn't realize that teenage girls don't buy $50,000 cars.
Premise: The all new Honda CR-V is worth taking a sick day over.
Plot: Actor Matthew Broderick recreates Ferris Bueller's Day Off, the most famous sick day of all-time, but this time as himself. Fans should be able to spot over two dozen references to the movie throughout Broderick's entire action-packed day.
It's supposed to be: clever, cute and chock-full of nostalgia
But in reality it's: pitch-perfect…perfection
Premise: GoDaddy will infect your dreams.
Plot: Marginally attractive race car driver Danica Patrick and some of the Pussycat Dolls will make your business and personal Internet dreams come true. And just when you think you're in heaven, Patrick will take her shirt off...
It's supposed to be: risqué
But in reality it's: repugnant
Premise: GoDaddy is selling stupid, unsexy smut again.
Plot: Marginally-attractive race car driver Danica Patrick and butch personal trainer Jillian Michaels display their lack of acting ability and self respect by discussing domain names while painting on a presumably naked model.
It's supposed to be: sexy and provocative
But in reality it's: trashy and insultingly stupid
Premise: Hating the monkeys you work with? Visit CareerBuilder.com.
Plot: A stressed-out pencil pusher is unhappy about the prospect of a business trip to Newark with his under-evolved co-workers. Along the way, he has to contend with frat boy pranks at the airport, "kick me" signs on his back, excessive drinks charges at a strip club for banana daiquiris and disconcerting additives to his toothpaste.
It's supposed to be: absurd and hilarious
But in reality it's: absurd and hilarious! Hooray!
Premise: Chevys make a great gift.
Plot: After shelling out four years worth of tuition money, two extremely generous parents give their enthusiastic son a Chevy convertible for graduation. Hijinks ensue.
It's supposed to be: over-the-top goofy
But in reality it's: really over-the-top goofy
Premise: Volkswagen knows how to sell cars: barking dogs and Star Wars
Plot: A bunch of adorable dogs bark "The Imperial March" from The Empire Strikes Back, and then a dog dressed like a robot wanders in.
It's supposed to be: Nerdy, funny and adorable
But in reality it's: Got a dog dressed as a robot! Yay!
Premise: The new Volkswagen Beetle is inspirational.
Plot: The new Beetle is so super sleek and sporty that it inspires Bolt the dog to get in shape—just so he can chase the car down the street as it speeds by his house. Then cut to a nonsensical intergalactic bar scene featuring Darth Vader.
It's supposed to be: funny
But in reality it's: mildly amusing and confusing
Premise: A homicidal dog bribes a man with Doritos to keep his mouth shut.
Plot: A man is doing some gardening when he spots a dog burying the collar of his missing cat. The dog bribes him with a bag of Doritos to keep his mouth shut and not snitch to his wife about Fluffy's fate. And it works.
It's Supposed to be: Demented
But in Reality it's: Demented bordering on distressing, but still funny
Premise: Downy Unstopables makes laundry smell better, longer.
Plot: Spoofing the classic 1980 Coke commercial—playing the kid is 50-year-old comedian Amy Sedaris, who encounters a 65-year-old Mean Joe Green in the tunnel after a senior citizens football game and harasses him about being smelly.
It's supposed to be: a funny, "fresh" take on an old classic
But in reality it's: just unpleasant and unnecessary
Premise: Breakfast is the most important meal of the day
Plot: A couple of small-town cops behave like unhinged meth addicts after belVita breakfast biscuits give them the energy sustain themselves for a full day of chasing bunnies, checking milk expiration dates at the grocery store, clocking pitch speed at a Little League game and knocking around a nest filled with angry wasps.
It's supposed to be: theater of the absurd
But in reality it's: theater of the absurd—mission accomplished.
Premise: Cadillacs are awesome.
Plot: A driver zips around on Germany's Nürburgring, a punishing stretch of road that is affectionately known as "Green Hell." Proving that the Cadillac isn't all style and no substance—even though we already kinda knew it.
It's supposed to be: a reminder that Cadillacs aren't just for rappers and reality stars
But in reality it's: a reminder that most of us can't afford a Cadillac
Premise: Century 21 agents are smart, bold and fast.
Plot: A Century 21 agent, a sassy and sexy redhead, is smart enough to out negotiate vacuous blowhard Donald Trump, bold enough to create a bigger open-house spectacle than Deion "Prime Time" Sanders, and fast enough to catch Apollo Anton Ohno to tell him his offer was accepted.
It's supposed to be: Star-studded fun
But in reality it's: The sassy redhead that steals the show
Premise: Polar bears like Coke? I don't know...
Plot: A couple of superstitious polar bears, one a Giants fan and the other a Patriots fan, watch the Super Bowl "live" and drink Coke together in a cave.
It's supposed to be: I still don't know...
But in reality it's: Just two polars bears in a cave drinking Coke
Premise: Chicks cherish flowers.
Plot: Victoria's Secret's sexiest angel, Adriana Lima, seductively explains that if you give the lady in your life flowers for Valentine's Day, you'll get something in return. Give and you shall receive.
It's supposed to be: sexy and suggestive
But in reality it's: practically perfect in every way
Premise: Fiats are unforgettable, like an angry Italian supermodel that smacks you in the face.
Plot: It seems too good to be true when a man stumbles across a hot-tempered Italian broad who first physically assaults him and then sexually molests him—probably because it is. Turns out, the sexually aggressive Italian was a Fiat the whole time! Hate when that happens…
It's supposed to be: racy and illicit
But in reality it's: banal and incoherent
Premise: M&M's is adding a new talking candy to their cast of characters.
Plot: When Ms. Brown shows up to a party in her milk chocolate brown shell, she is appalled when people mistake her for being naked/without her candy shell. Mr. Red also mistakes her for being naked and takes the opportunity to rip off his shell and do a seductive M&M dance.
It's Supposed to be: A funny joke about candy nudity
But in Reality it's: Candy coated hilarity
Premise: Hulu Plus is part of an alien-conspiracy to rot your brain.
Plot: Actor Will Arnett says things that are probably supposed to be funny, but I have no idea why. He also uses air quotes and seems needlessly angry.
It's supposed to be: Some kind of inside joke…maybe?
But in reality it's: The most expensive hashtag promotion ever
Premise: The iPhone is for losers; the Samsung Galaxy S II is for winners.
Plot: A hip dude on a bike, donning a Pork Pie hat and carrying a yoga mat in his backpack (sounds like the coolest guy in the world, right?) stumbles across his roommate and all his loser friends camping outside the Apple store waiting for the release of the new iPhone.
It's supposed to: convince you that Apple is lame
But in reality it: it does just the opposite
Premise: Skechers aren't just casual wear anymore.
Plot: Eccentric billionaire Mark Cuban gets some custom sketchers made for Mr. Quiggly, his tiny French Bulldog, which allow him to outrun a bunch of greyhounds at the racetrack.
It's supposed to be: cornball hilarity
But in reality it's: Just that! When in doubt, add Mark Cuban
Premise: A child with Doritos is behaving like a jag.
Plot: A child on some kind of recreational playing apparatus is taunting an old lady and a baby about their pathetic lack of Doritos. Naturally the old lady loads up her baby sling and uses the baby in her care as a human sling shot to snatch the Dortios from the bratty kid.
It's Supposed to be: Screwball humor with an underlying message—don't be a jag
But in Reality it's: Just not that funny
Premise: Every car has a story
Plot: Stories of people and their Camrys are relayed, and Toyota asks, "What's your story?"
It's supposed to be: sentimental and interactive
But in reality it's: sentimental bordering on schmaltzy
Premise: The super-smart Chevy Volt attracts attention, maybe a little too much attention.
Plot: The proud owner of a new Chevy Volt is frustrated because aliens keep showing up in the middle of the night to look under the hood and steal the unmatched earthy technology of Chevrolet.
It's supposed to be: Silly, Super Bowl fun
But in reality it's: just that—good for a laugh
Premise: The Mayan apocalypse is nearly upon us, and only Silverado owners will survive.
Plot: Five friends agree on a meeting place in a post-apocalyptic world—but only four show up. Too bad Dave is dead because he didn't drive a Silverado like his four smarter friends.
It's supposed to be: lighthearted doomsday humor
But in reality it's: subliminal fear mongering
Premise: The Kia is the car of your husband's dreams.
Plot: A dude goes to sleep and a creepy closet dwarf comes out of the closet and sprinkles him with excessive magical dreaming dust—causing him to have an ultra-manly dream that includes supermodel Adriana Lima, Motley Crue, Chuck Liddell and his own wife on horseback with another man.
It's supposed to be: a star-studded spectacle
But in reality it's: a little insane...in a good way
Premise: The Lexus is a beast you cannot contain.
Plot: Change that cannot be contained has come to the all-new 2013 Lexus GS—which just looks like the old Lexus.
It's supposed to be: manly
But in reality it's: mumbo jumbo
Premise: Pepsi is only fit for a king, or is it?
Plot: Donning shiny gold platform go-go boot, King Elton John makes his various subjects perform to see if they are worthy of a can of Pepsi. Nobody measure up until X-Factor winner Melanie Amaro steps up and belts out a tune. The king says she's worthy, but she decides everyone is worthy and banishes the king to the dungeon with Flava Flav.
It's Supposed to be: An instant classic
But in Reality it's: An instant disappointment