Super Bowl XLVI: Tom Brady and 4 Possible MVP Candidates for the Super Bowl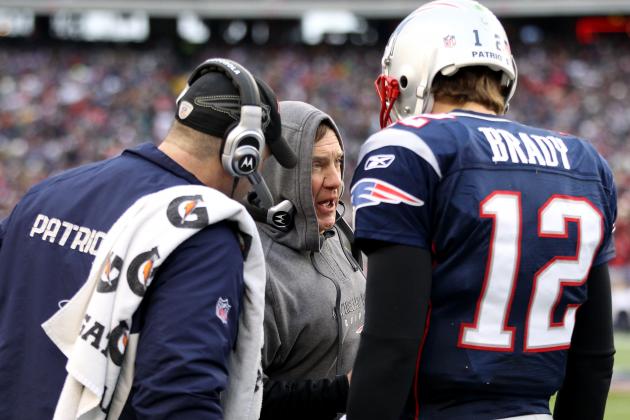 Jim Rogash/Getty Images

Super Bowl XLVI is right around the corner. The New England Patriots meet the New York Giants in a rematch of the 2008 Super Bowl. Quarterbacks Tom Brady and Eli Manning will once again duke it out for the title.
Tom Brady is looking for his fourth Super Bowl win, putting him in elite company with the likes of Joe Montana. Eli Manning is looking to one-up his older brother Peyton and win his second ring.
One of the biggest questions of the Super Bowl (besides the commercials) is who will be the Super Bowl MVP. Will it be a superstar like Aaron Rodgers or Peyton Manning, or will it be a no-namer like Dexter Jackson?
Everyone would like to know who the MVP will be.
Here are five possible MVP candidates for this year's Super Bowl.
Begin Slideshow

»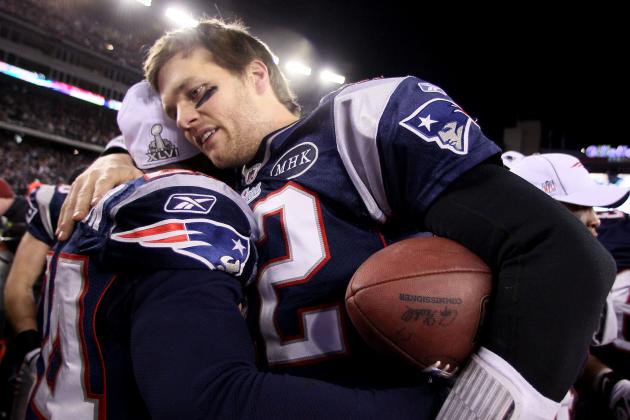 Elsa/Getty Images

How can you start the MVP discussion without first and foremost mentioning Tom Brady?
One of the greatest quarterbacks of the modern era, Tom Brady is the obvious first choice for MVP candidate. With three Super Bowls to his name, with Super Bowl XLVI being his fifth appearance, Tom Brady has a chance to join elite company with the win.
He has won two Super Bowl MVP Awards, and has made it to seven Pro Bowls, not to mention holding the record for passing touchdowns in a single season. With a career postseason record of 16-5, Brady is the logical first choice when projecting the potential MVP.
Tom Brady speaks for himself as to why he is first on the list for potential MVP candidates.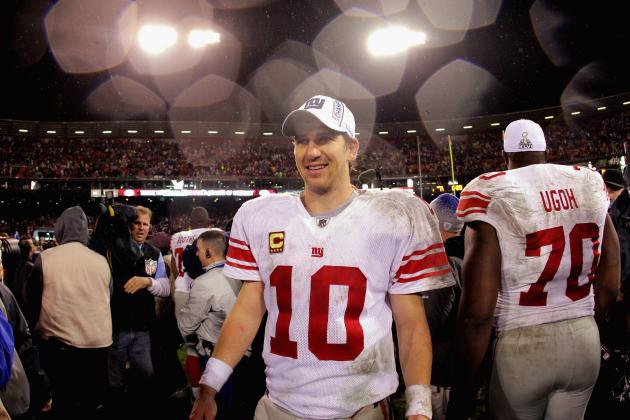 Doug Pensinger/Getty Images

It would be wrong of me to bring up Tom Brady as an MVP candidate without bringing up Eli Manning as well. Long compared to his older brother Peyton, Eli has a chance to do his brother one better and win his second Super Bowl in as many appearances.
In his previous trip to the big game, Manning bested Tom Brady and the undefeated Patriots, so there is no reason to think he couldn't do it again.
Manning and the Giants had a rocky year, unsure of whether they would make the playoffs, but a win in an elimination game against the rival Cowboys sent them to the playoffs and they haven't looked back since.
If the Giants can once again beat the Patriots, it will probably be on the shoulders of Manning, possibly carrying him to an MVP Award as well.
No stranger to the Super Bowl MVP Award, Manning could add another one to his name.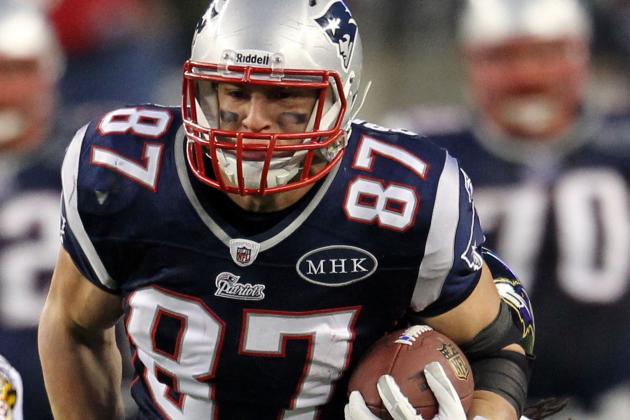 Jim Rogash/Getty Images

Another possible MVP candidate would be Tom Brady's favorite target, Rob Gronkowski. Gronkowski did, however suffer an ankle injury against the Ravens in the AFC Championship Game on a tackle from safety Bernard Pollard.
Statistically, Rob Gronkowski had one of the absolute greatest seasons for a tight end in NFL history.
Gronkowski owns a number of NFL tight end scoring and receiving records, including the single-season records for tight ends for most receiving touchdowns (17), most total touchdowns (18), and most receiving yards (1,327), all set this year.
It is clear that Brady loves throwing to Gronkowski, and if he is remotely healthy and plays, look for him to score a touchdown or two.
If he can pull in a touchdown or two with a couple clutch catches, then he can win the MVP Award.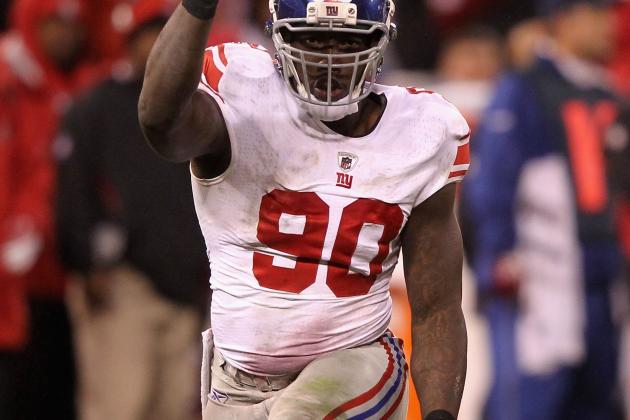 Jamie Squire/Getty Images

Jason Pierre-Paul, or JPP for short, has an outside chance for the MVP Award. I am basing his chances almost solely off of one game. In the Giants' first game against the Cowboys, JPP had a monster game. He recorded two sacks, a safety, and the game-winning block on a last-second field goal.
Are you kidding me? This game speaks for itself.
He also finished the year with 88 tackles and 16.5 sacks.
With another game like the one he had against the Cowboys, JPP could certainly bring the MVP award back to the defensive side of the ball.
Look for Pierre-Paul to have a huge game against the Patriots in Super Bowl XLVI.
That's right. My projected winner of the MVP Award for Super Bowl XLVI is Victor Cruz. Cruz had an absolute monster year, with plays like his 99-yard touchdown catch and countless circus catches.
Cruz was an unknown before this year and was unsure if he would even make the team.
He did make the team, and the result? 82 catches, 1536 yards, and nine touchdowns.
Against San Francisco in the NFC title game, Cruz had 10 grabs for 142 yards—all in the first half—as the Giants edged the 49ers, 20-17, in overtime to advance to the Super Bowl.
Cruz is quarterback Eli Manning's favorite target this season, and he has made the most of his targets.
Cruz celebrates every touchdown with his salsa dance, and if he does the salsa a few times this Super Bowl, then look for him to be the MVP.
For questions regarding the article, please comment or send me an Email at paulferguson2@yahoo.com
Paul Ferguson was an intern at Bleacher Report.
Follow him on twitter at: @paulwall5