Bill Belichick and the 6 Greatest Postseason Coaches of All Time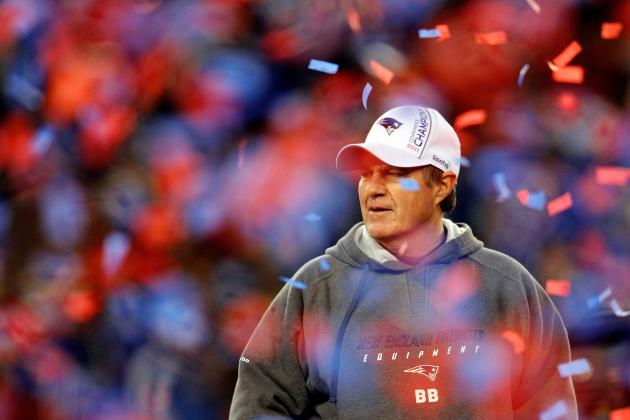 Rob Carr/Getty Images
Bill Belichick
Bill Belichick has been known as a clutch playoff coach, leading the New England Patriots to three Super Bowl victories in four tries. Since 2000, no coach has been able to come close to the success that he has enjoyed with Tom Brady and company.
But what about of all time? Where does Belichick rank? Can he compare to the likes of Vince Lombardi, Joe Gibbs or Bill Walsh?
This is not a list of the best coaches in the NFL, but a list of the greatest playoff coaches.
I looked at their playoff records and how many Super Bowls or League Championships they have won as well as how far they made it in each playoff appearance.
Begin Slideshow

»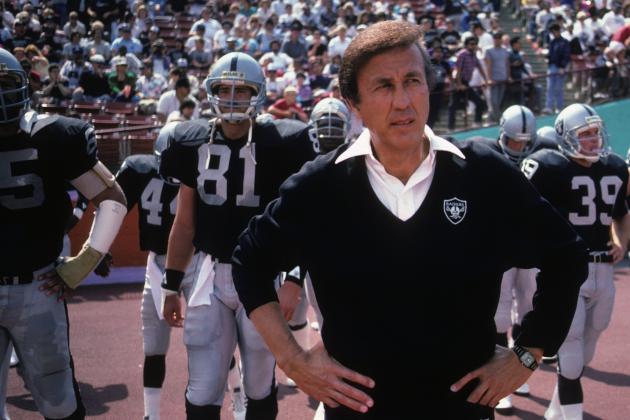 George Rose/Getty Images
Tom Flores
His playoff success came with the Raiders, both in Oakland and in Los Angeles, from 1979 to 1987.
He had a playoff record of 8-3 with two Super Bowl victories in 1980 and 1983.
He sometimes gets lost in the discussion of best playoff coaches because some don't look past his overall coaching record of 97-87.
However, only 11 other coaches in NFL history have won two or more Super Bowls, and few have a better playoff record overall.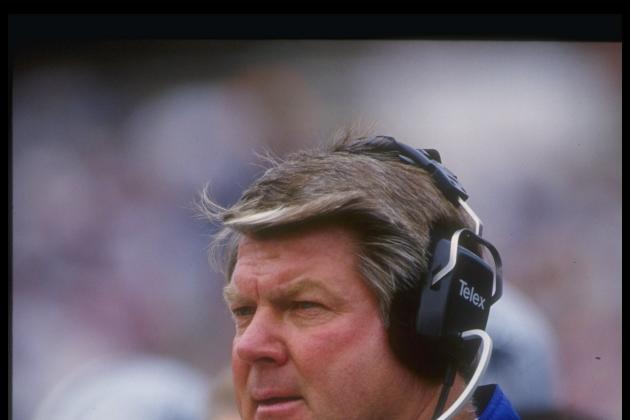 Otto Greule Jr/Getty Images
Jimmy Johnson
He has a playoff record of 9-4 but had his most successful playoff years with the Dallas Cowboys from 1989 to 1993, where he went 7-1 in the playoffs and won two Super Bowls in 1992 and 1993.
Both of his Super Bowl victories came against the Buffalo Bills by a combined score of 82-30.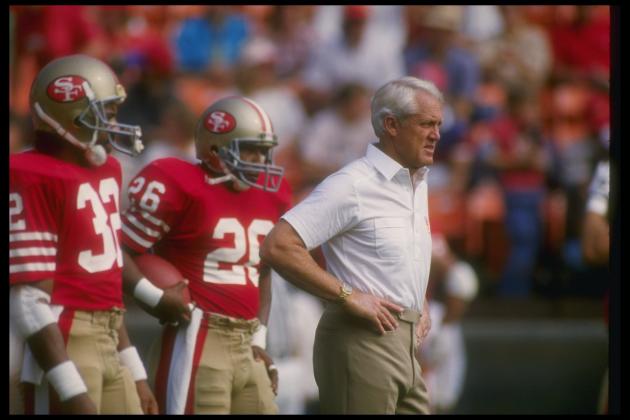 Tony Duffy/Getty Images
Bill Walsh
The 49ers' legendary coach, Bill Walsh, coached from 1979 to 1988.
In that time span, his postseason record was 10-4. He made it to the Super Bowl three times and won it each time.
His playoff losses came when he coached in the Wild Card Game once, twice in the divisional round where they were the No. 1 seed in the NFC both times and once in the NFC Championship Game against the Washington Redskins.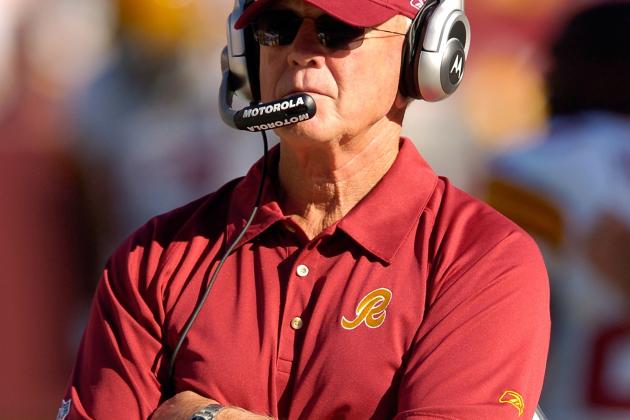 Greg Fiume/Getty Images
Joe Gibbs
Joe Gibbs had two coaching stints with the Washington Redskins.
His most successful stint was his first from 1981 to 1992. He won 16 games and lost only five playoff games during this time period.
During his entire coaching career with Washington, he has an overall playoff record of 17-7. He won three Super Bowls—his first coming in his second year in 1982. He later won Super Bowls in 1987 and 1991.
He made it to the Super Bowl in 1983 but lost to the Los Angeles Raiders.
His earliest exit from the playoffs came in 2007, his last year, against the Seattle Seahawks in the Wild Card Game.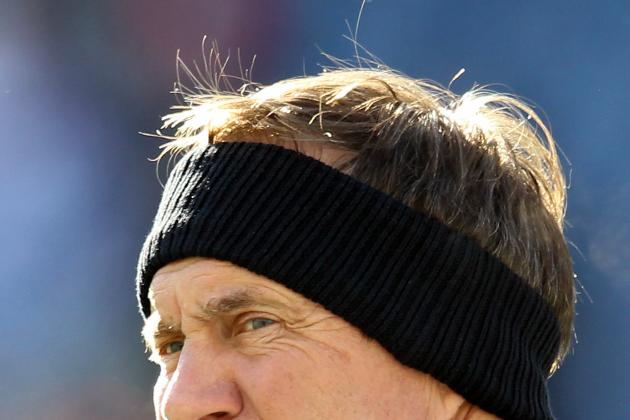 Jim Rogash/Getty Images
Bill Belichick
Bill Belichick has coached the Patriots since 2000 and since then has complied a postseason record of 15-6.
He won three total Super Bowls, his first in 2001 and his second and third wins were back to back in 2003 and 2004. He made it to the Super Bowl in 2007 with a perfect record but lost to Eli Manning and the Giants, 17-14.
In his coaching career, he has only lost the first playoff game twice.
What's interesting to note is that all three of Belichick's Super Bowl victories have been won by a total of nine points. These included two game-winning field goals in the final seconds.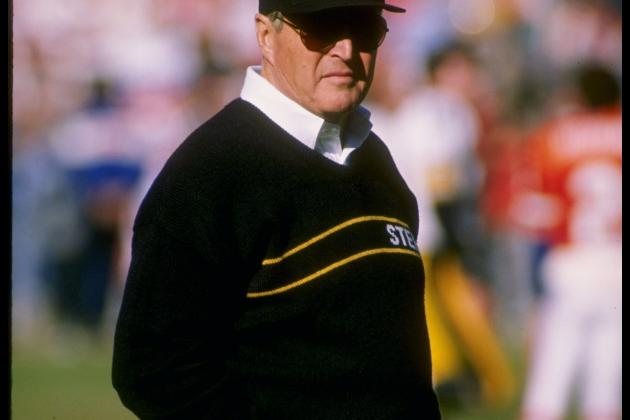 Tim DeFrisco/Getty Images
Chuck Noll
The Steelers legendary coach, Chuck Noll, led the team from 1969 to 1991.
In his 22 years, he compiled a playoff record of 16-8. He won a total of four Super Bowls—both being back to back. His first two came in the 1974 and 1975 season and the third and fourth came in 1978 and 1979.
Of the 12 playoff appearances Noll made with the Steelers, he won the first game eight times.
He has won the most Super Bowls of any coach in NFL history.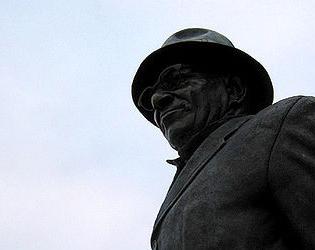 Vince Lombardi
His name is on the Super Bowl trophy.
The legendary Green Bay Packers coach Vince Lombardi has a postseason record of 9-1. He only gets credit for two Super Bowl victories even though he won three NFL League Championships in previous years as coach.
He coached the Packers from 1959 to 1967. He won the League Championships in 1961, 1962 and 1965, while his victories in Super Bowl I and II came in 1966 and 1967.
His only playoff lost came in 1960 in the League Championship Game against the Philadelphia Eagles.