2012 NFL Mock Draft: Projecting the 10 Riskiest Picks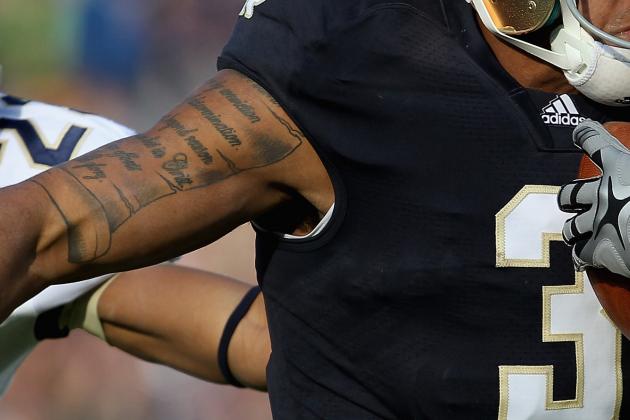 Jonathan Daniel/Getty Images

Looking around the NFL, it is apparent that the best teams are the ones that draft well.
Successful teams do not need to rely on free agents because they often select the right players in the draft. Other squads are set back by missing picks, choosing players that do not contribute at all.
Players often fail at the next level when character issues arise, or they are simply scouted poorly and are overrated.
These men are not necessarily going to be busts, but there is a certain risk that will come with taking any of them in the first round.
Begin Slideshow

»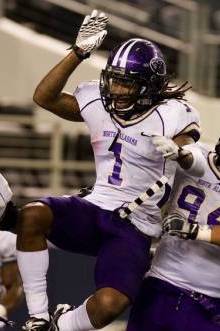 Matt McKean/TimesDaily
Those who have been following the NFL draft know the story by now.
Janoris Jenkins was a very talented cornerback at Florida, but multiple arrests for marijuana possession caused him to be eventually dismissed from the team.
He is still very talented, but teams will need to watch out for history to repeat itself and Jenkins to get arrested again.
Sometimes, even great players are not worth the distraction in the locker room.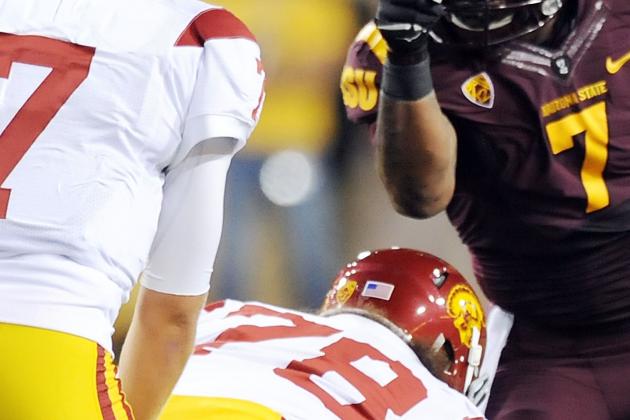 Norm Hall/Getty Images

Vontaze Burfict has everything you look for in a linebacker, but possibly too much intensity.
Matt Hayes of the Sporting News described him as "the guy opponents fear and officials target, the guy once benched by his own coach because his violent makeup led to too many personal fouls."
Commissioner Roger Goodell might have his hands full with this one.
Middle linebacker is the position in which you want this type of hard-hitting player, but it could come at a price if he cannot control himself.
The NFL has been cracking down on illegal hits, so Burfict could end up seeing personal foul calls, fines and possible suspensions.
All of these might add up to more trouble than he is worth.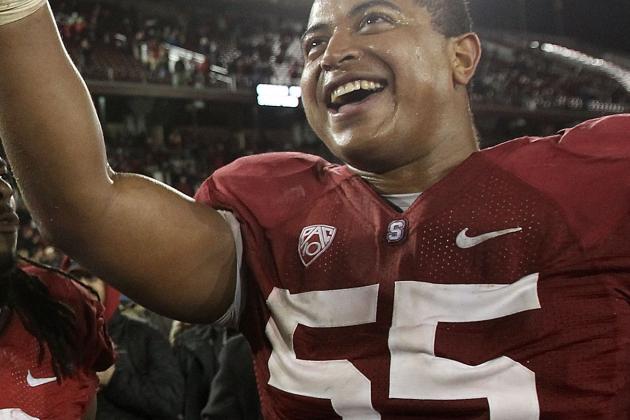 Ezra Shaw/Getty Images

Stanford left tackle Jonathan Martin is considered to be one of the best offensive linemen in the upcoming draft, but he has not proven much.
The team prides itself on a low sack total, allowing only nine during the regular season.
However, a lot of that is due to Andrew Luck and his ability to move within the pocket and release the ball on time. A good quarterback knows how to feel the pressure coming and do what he can to avoid being taken down.
Last season, Peyton Manning was sacked a league-low 16 times on the Indianapolis Colts. A year later with Manning on the sideline, Colts quarterbacks were sacked 35 times with mostly the same players up front.
Martin was helped by a smart quarterback, and help from guard David DeCastro when needed.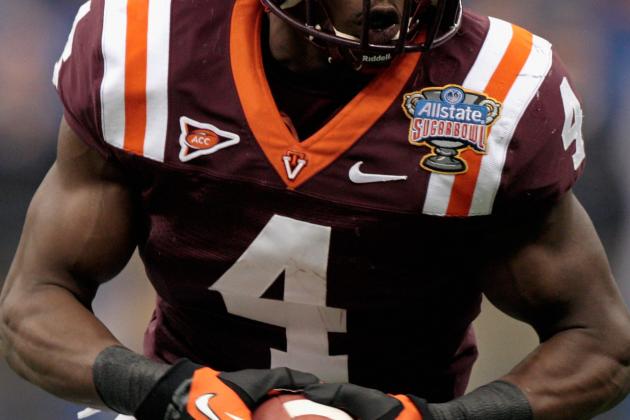 Chris Graythen/Getty Images

David Wilson is already starting to fall down draft boards after a poor showing in the Sugar Bowl but is still considered between a first- and second-round pick.
In his final game against Michigan, Wilson only rushed for 3.4 yards per carry. That was after averaging 2.9 yards per carry against Clemson in the ACC Championship Game.
He is a strong running back, but he is in a system that allows good numbers and still struggled against better competition.
Former teammates Darren Evans and Ryan Williams each had solid years prior to leaving for the NFL, but Evans never played in the NFL, and Williams was out all season with an injury.
It remains to be seen if Virginia Tech is a running back factory or just full of good college players.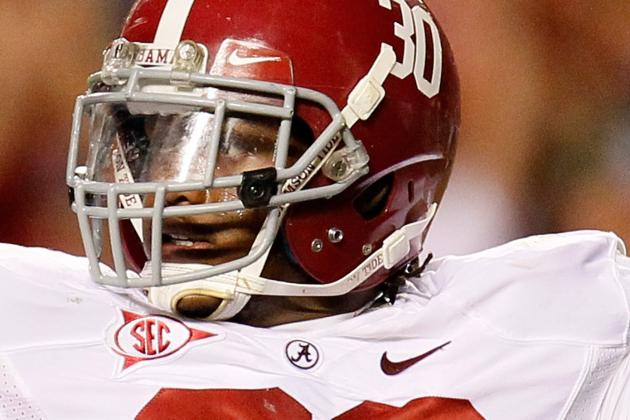 Kevin C. Cox/Getty Images

Dont'a Hightower is a very smart linebacker with solid instincts, but he had the advantage of playing on one of the best defenses in college football history.
While he was a big part of the success, it is much easier to run in free space and make a tackle when teammates are taking on blockers and receiving equal or more focus.
Former Alabama linebacker Rolando McClain was a Top 10 pick in 2010 and so far has struggled with the same problem, although he is better at blitzing than Hightower.
If he is in the right defense, the linebacker can be a great addition. However, it is not likely he can be like London Fletcher, who can make up for other weak spots on a bad defense.
Doug Pensinger/Getty Images

Andrew Luck is now "too big to fail."
The pressure on the young quarterback has reached insane levels, and he can almost never reach the unrealistic expectations set for him.
He is not a risky pick just because of his bust potential. Mel Kiper and Todd McShay called him the most complete quarterback they have ever seen.
However, if he does fail, it will be worse than a normal top pick. Adam Schefter said trading the first pick could be worth "four first-round picks."
Most agree that the Indianapolis Colts should select Luck, but it is important to wonder what could happen with that many impact players. At least a few of those are sure to succeed, taking away the risk that would be involved in hoping for one great player.
All of a sudden, Luck has even higher expectations.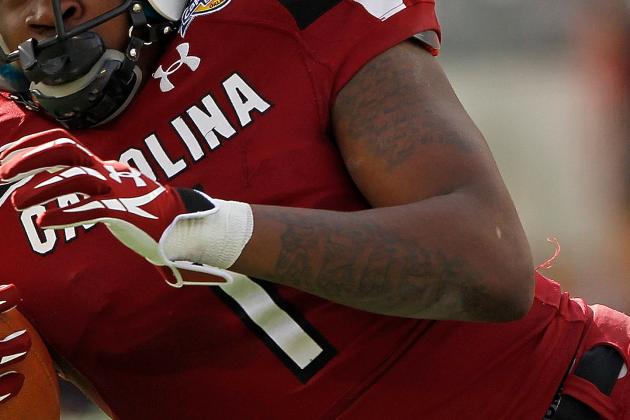 Mike Ehrmann/Getty Images

Alshon Jeffery has tremendous talent at wide receiver, but he has a tendency to disappear in games.
His numbers dropped off severely from last season, finishing with almost half as many yards and 39 less receptions. In only six of his 13 games did he have more than 35 receiving yards.
A lot of his problems were due to the fact that starting quarterback Stephen Garcia was dismissed from the team in October, but that should still be no excuse.
There is no guarantee he will have a great quarterback throwing to him at the next level, but as a Top 10 pick he should be able to take over the game regardless.
Whichever team selects Jeffery will have to hope that he returns to form and brings his best performance every game.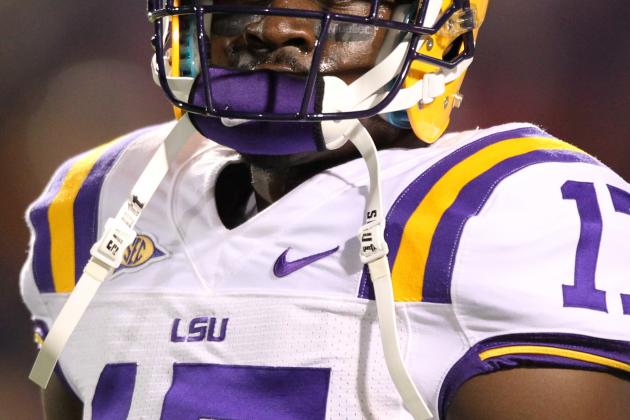 Joe Murphy/Getty Images

Morris Claiborne is expected to be a Top Five pick, but there is a lot of pressure that comes with that.
Scouts love his size at the position, but faster receivers gave him trouble, like Tavon Austin at West Virginia. The Mountaineers passed for 463 yards against LSU this season.
In addition, cornerback is one of the toughest positions to come into the NFL and be successful right away. Even former teammate Patrick Peterson struggled in coverage this season. However, Peterson made up for it with his punt return ability.
Claiborne did not return punts at LSU and was overshadowed by teammate Tyrann Mathieu when it came to making big plays.
Fans will be expecting a lot, but it might take a few years for Claiborne to make an impact if ever.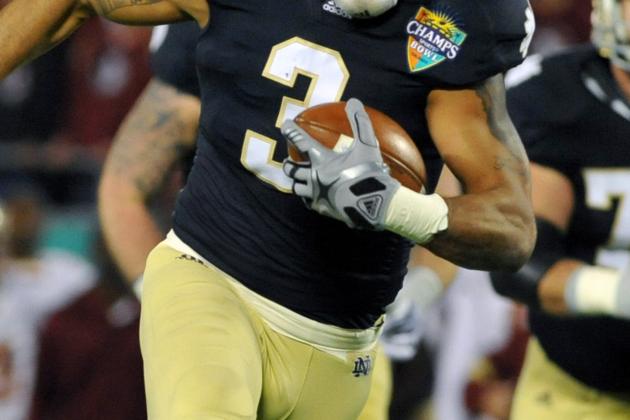 Al Messerschmidt/Getty Images

People make mistakes, but when a team invests a lot of money in a first-round draft pick, it doesn't want to see a player miss time due to arrests.
Michael Floyd was arrested last March for driving while intoxicated. He was also cited for underage drinking earlier in his college career.
This is the type of thing that causes distractions for the rest of the team. Floyd has a lot of talent, but he is not worth having in the locker room unless he can get his act together.
He does not want to follow the path of Braylon Edwards or Dante Stallworth, who each hurt their careers with DUI arrests.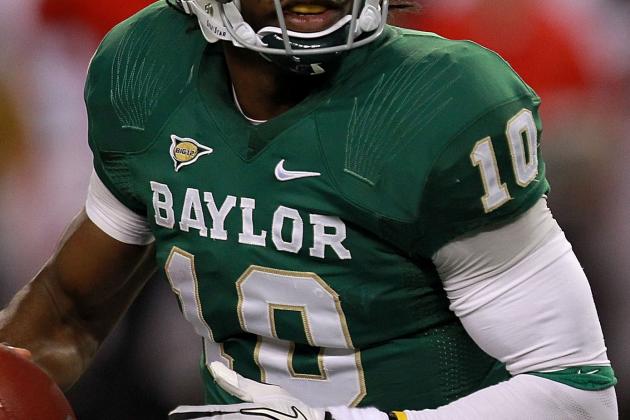 Ronald Martinez/Getty Images

The Heisman Trophy winner is climbing up draft boards, but teams should be a little more cautious when considering Robert Griffin III.
While he is a good passer, a big part of Griffin's game is his ability to use his legs. The quarterback finished with 699 rushing yards this season with 10 touchdowns on the ground.
Unfortunately this might lead to injury problems at the next level.
NFL defenders hit much harder than those in college, and many running quarterbacks are forced to miss time due to injury. Last year's top pick Cam Newton might be an exception thanks to his size at 6'5" and 248 pounds.
Griffin is not quite as big, and it might cause problems during his career. He missed most of the 2009 season with a torn ACL, and whoever is selecting him early should be wary of the injury possibility.
Top Five quarterbacks cost too much money for them to be on the bench with injuries.