Every NFL Team's Biggest Celebrity Fan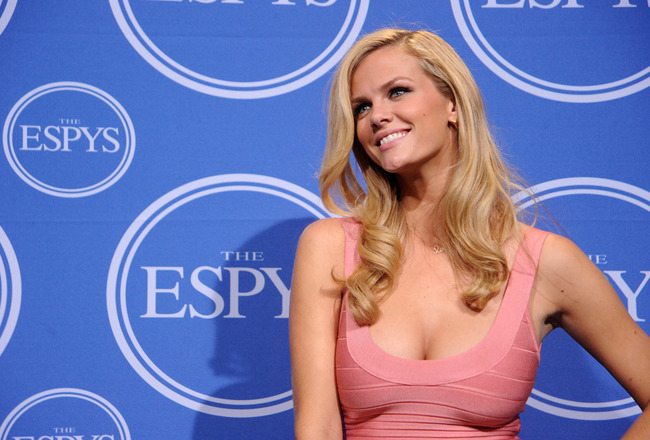 Jason Merritt/Getty Images
With football as America's most popular sport, the NFL is no stranger to high-profile celebrity fans.

Several famous celebs support their teams because of hometown loyalty.

Others have friends or spouses on myriad teams, while some are just fair-weather fans.

Every NFL team has some though, and here is a rundown of each team's top celebrity follower.
Arizona Cardinals: John McCain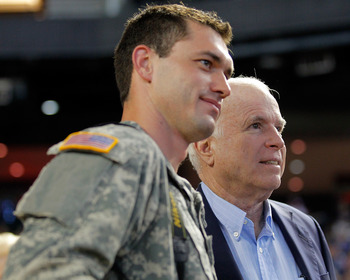 Chris Pondy/Getty Images
Arizona Senator John McCain is an avid supporter of all sports teams in Arizona, including the Cardinals of the NFL.

He also supports the Phoenix Suns and the Arizona Diamondbacks.

Now, if only the Cardinals could nominate a viable quarterback for the long-term future of the franchise.
Atlanta Falcons: Usher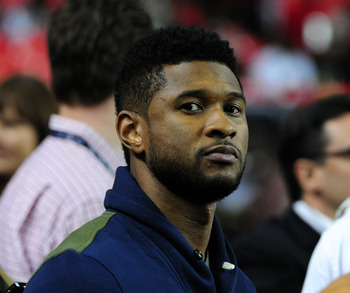 Scott Cunningham/Getty Images
Usher was spotted taking in an Atlanta Falcons game with Justin Bieber and Selena Gomez earlier in the year.
While born in Texas, Usher spent much of his childhood growing up in Atlanta and is a hometown supporter of Matt Ryan and company.
Baltimore Ravens: Josh Charles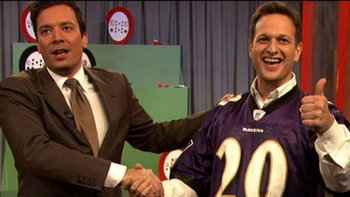 Actor Josh Charles, who is famous for his roles on Sports Night and The Good Wife, is a dedicated Baltimore Ravens fan.

He even made an appearance on The Dan Patrick Show this fall to defend his team to Patrick and NBC announcer Bob Costas.
Buffalo Bills: Donald Trump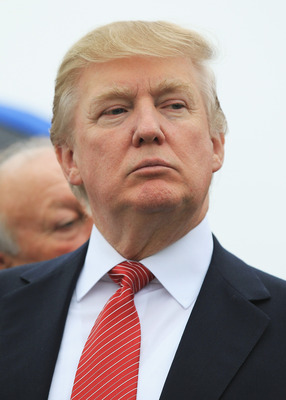 Matthew Lewis/Getty Images
Donald Trump is a New Yorker down to the core, and shows it by supporting the NFL's only team that plays its games inside the state.
Ironic that a man who accepts nothing less than success cheers for a team that has lacked just that for years.
Carolina Panthers: Brooklyn Decker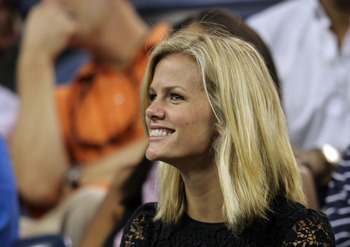 Nick Laham/Getty Images
Andy Roddick is not the only sports star who Sports Illustrated swimsuit model Brooklyn Decker keeps tabs on.

Decker is a big fan of the NFL and the Carolina Panthers.

With a young and upcoming cast of players, perhaps we will get to see more of the Panthers on national television.

And, of course, Decker.
Chicago Bears: Ashton Kutcher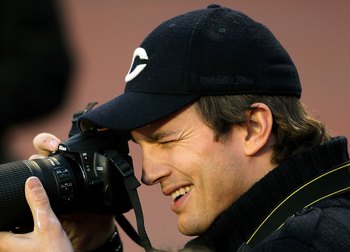 Jed Jacobsohn/Getty Images
While co-starring as an actor on Two and a Half Men, Ashton Kutcher still finds time to follow his beloved Chicago Bears.

However, like the show itself, the 2011 season for the Bears leaves much to be desired.
Cincinnati Bengals: George Clooney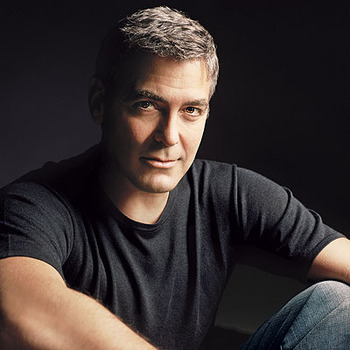 Men, if you are constantly subjected to talk of how handsome George Clooney is by your significant other, keep this in mind: He is a Cincinnati Bengals fan.
That should make you feel slightly better.
Cleveland Browns: Condoleezza Rice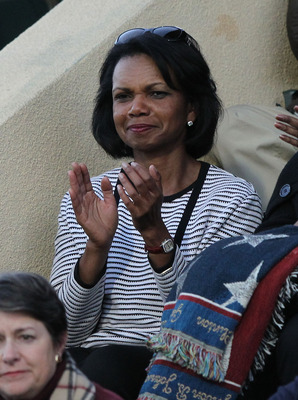 Jed Jacobsohn/Getty Images
Despite being born in Alabama, Condoleezza Rice became a Cleveland Browns fan at the age of three.

Her family cheered for the Browns because of the franchise's early efforts at integration.
She admired former Browns owner Paul Brown for his efforts, making for an interesting story behind her allegiance to the Browns.
Dallas Cowboys: Jamie Foxx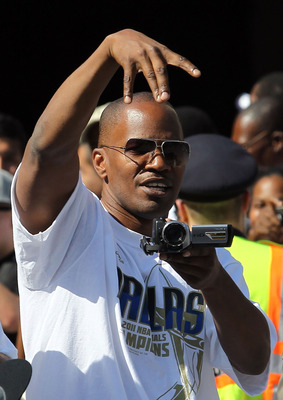 Ronald Martinez/Getty Images
A high-profile star rapper for a high-profile Dallas Cowboys franchise.

There are multiple celebrities who cheer for the Cowboys. The important thing is that Foxx has hometown ties to Texas and is therefore immune from fair-weather accusations.

Besides, the Cowboys aren't good enough to have fair-weather fans.
Denver Broncos: Trey Parker and Matt Stone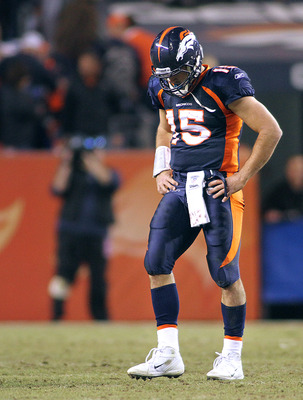 Marc Piscotty/Getty Images
South Park has been known to reference Denver Broncos John Elway and Jay Cutler in episodes.

The co-creators are fans of the Broncos and one must wonder what opinion they have of Tim Tebow.
Detroit Lions: Eminem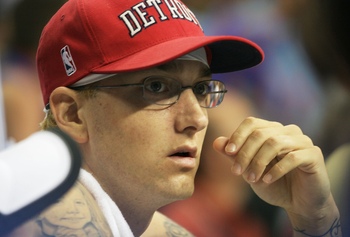 Bill Pugliano/Getty Images
Eminem represents all of his hometown Detroit teams and the Lions are no different.

Now that the Lions are no longer the laughingstock of the NFL, Eminem can proudly flaunt his blue colors.
Green Bay Packers: Justin Timberlake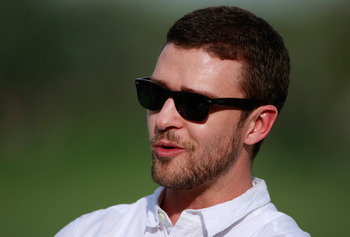 Scott Halleran/Getty Images
With the Green Bay Packers enjoying loads of success these days, expect celebrities from everywhere to draw publicity by declaring their support for the Pack.

However, Timberlake had been an occasional visitor to Lambeau Field for years.

Also, he just looks like a guy who would get along well with quarterback Aaron Rodgers.
Houston Texans: George W. Bush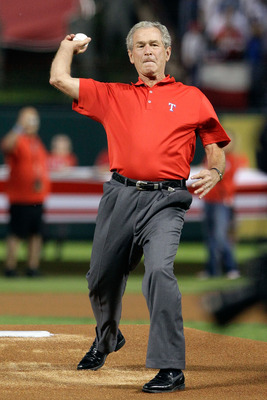 Pool/Getty Images
Former President George W. Bush is a frequenter of Texas Rangers games alongside Nolan Ryan.

For the NFL, though, Bush's allegiances shift south to the Houston Texans.

Bush is well-versed in all things sports as a former owner in Major League Baseball, and will be a likely attendee at the Texans' inaugural playoff game this fall.
Indianapolis Colts: David Letterman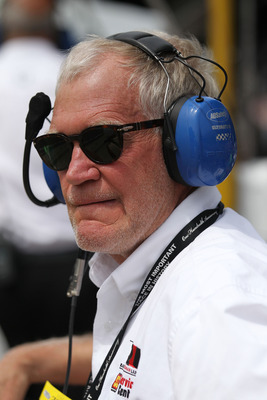 Nick Laham/Getty Images
Late-night talk show host David Letterman is a big fan of Peyton Manning and the Indianapolis Colts.

Since Manning missed the whole season and the Colts are terrible in 2011, his loyalty may have budged slightly.

However, the Colts should be relevant again soon, and Letterman's support will return.
Jacksonville Jaguars: Gene Hackman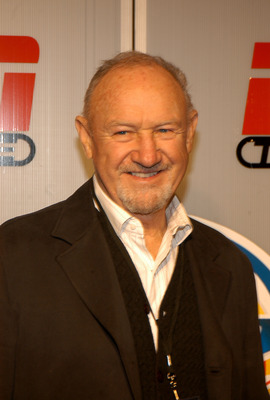 Jamie McCarthy/Getty Images
Unsurprisingly, there are not many self-proclaimed fans of the Jacksonville Jaguars these days.

Perhaps a move to Los Angeles would spark some interest in a dead franchise.

Until then, Gene Hackman from Hoosiers will have to fill the slot as biggest celebrity who supports the Jaguars.
Kansas City Chiefs: Paul Rudd
Actor Paul Rudd is very underrated for his humor on the big screen.

Readers may also be surprised to find that Rudd returns home to Kansas City often to watch his Chiefs play.

I would love to ask him how the Chiefs pulled the win over the Packers out of their hats in 2011.
Miami Dolphins: Marc Anthony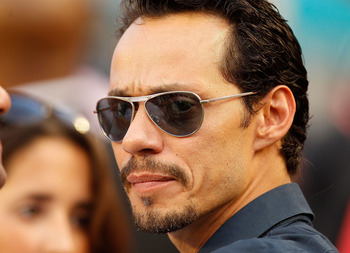 Mike Ehrmann/Getty Images
Becoming a minority owner of any organization makes you a big fan of its success, no?

In 2009, Anthony was added as a minority owner of the Miami Dolphins. It seemed like a perfect pit considering the Hispanic demographic that is prevalent in Miami.
Minnesota Vikings: Al Franken
Hannah Foslien/Getty Images
In the picture, you will see original Saturday Night Live writer Al Franken visiting Minnesota Vikings training camp before the season.

Franken is a staunch supporter of the Vikings through thick, thin and the Joe Webb era.

Hopefully for him and the Vikings, Christian Ponder turns out to be a solid NFL quarterback.
New England Patriots: Mark Wahlberg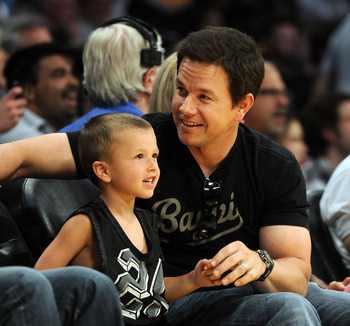 Harry How/Getty Images
A native of Boston, Mark Wahlberg is a natural New England Patriots enthusiast.

On Letterman in 2000, Wahlberg recalled a Patriots game against the New York Jets in which he was mocked for supporting the Patriots while in the bathroom.

And he wasn't even wearing New England gear. Savvy Jets fans.
New York Giants: Jon Bon Jovi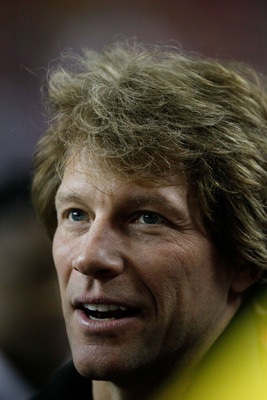 Kevin C. Cox/Getty Images
Given his past role as part owner of the Philadelphia Soul, it is no secret Jon Bon Jovi knows a thing or two about football.

Some may not be aware, however, of his obsessive interest in New York Giants football.

It is unconfirmed whether Bon Jovi's heartbreak songs are derived from second-half collapses orchestrated by the Giants.
New York Jets: Jay-Z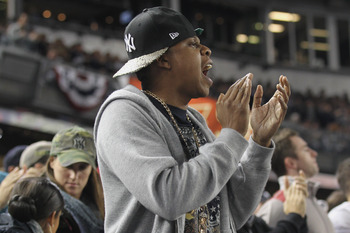 Nick Laham/Getty Images
Look for Jay-Z to be opposite Jon Bon Jovi when the two New York rivals face off against each other.

Jay-Z has always been an interested spectator in New York sports, and his New York Jets are no exception.
New Orleans Saints: Brad Pitt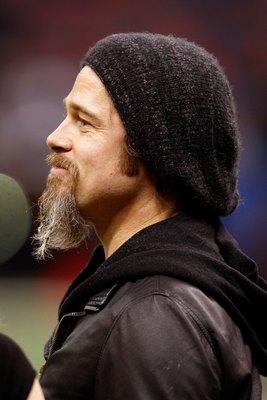 Chris Graythen/Getty Images
Since moving to New Orleans, Brad Pitt and his family are known to attend several New Orleans Saints games.

The picture above is at a playoff game from last season. Pitt enjoys taking his son to see Drew Brees and the electric offense shine in the Superdome.
Oakland Raiders: Tiger Woods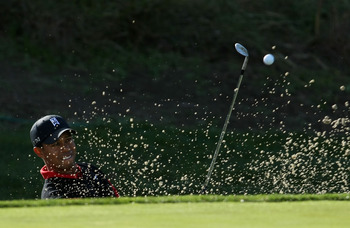 Robert Meggers/Getty Images
Most fans know about Ice Cube's infatuation with the Oakland Raiders. A similar number of observers are aware of how Tiger Woods commonly cheers for his Stanford Cardinal.

However, it is less known that Woods also enjoys the Raiders, given his roots in California.
Philadelphia Eagles: Will Smith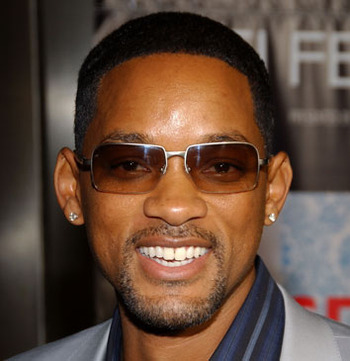 "In west Philadelphia born and raised..."

Actor, singer and entertainer Will Smith's Philadelphia heritage explains his passion for the Philadelphia Eagles.

Dream team or not, Smith will stick with his team to the end.
Pittsburgh Steelers: Adam Sandler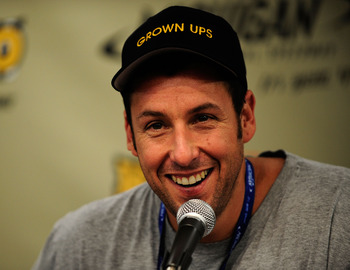 Sam Greenwood/Getty Images
Fair-weather alert.

Born and raised in New York, actor Adam Sandler is suddenly a hardcore fan of the successful Pittsburgh Steelers.

Whether that has to do with recent playoff success is yet to be determined.
St. Louis Rams: Nelly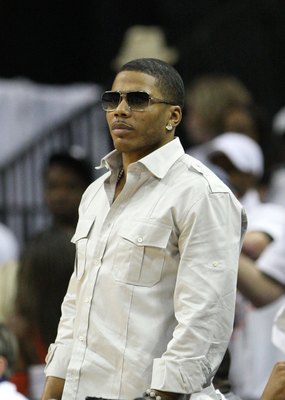 Mike Zarrilli/Getty Images
Born in Texas, Nelly moved to St. Louis as a child with his mother. Ever since, Nelly has cheered on his local St. Louis teams, including the Rams.

Being a superb athlete himself, Nelly could likely contribute to the struggling Rams this season.
San Diego Chargers: Chuck Liddell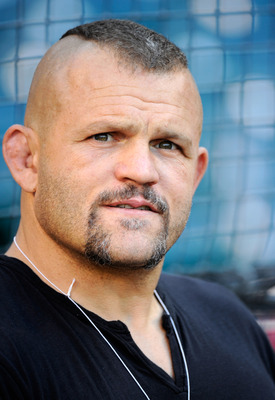 Kevork Djansezian/Getty Images
UFC figther Chuck Liddell is one fan I would never argue with about sports.

Or anything else for that matter.

Liddell is a San Diego Chargers supporter and has even been spotted tailgating with fans before games.
San Francisco 49ers: Jennifer Garner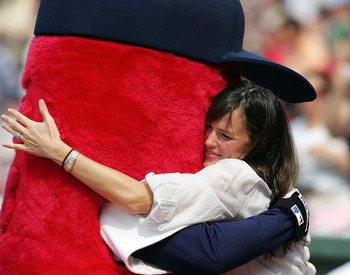 Elsa/Getty Images
Actress Jennifer Garner is often spotted with Ben Affleck taking in Boston Red Sox games.

Garner has also said in multiple interviews that she cheers for the San Francisco 49ers as her NFL team.
Seattle Seahawks: Drew Carey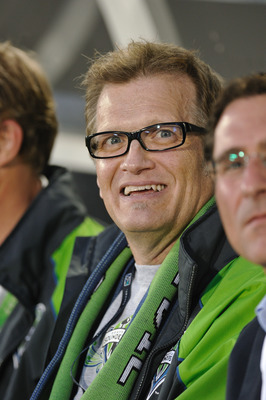 Nick Didlick/Getty Images
Price is Right host Drew Carey is not only an owner of the Seattle Sounders, but has become a fan of all things in Seattle.

Carey often participates in pregame festivities for the Seattle Seahawks and sports their colors around town.
Tampa Bay Buccaneers: Dick Vitale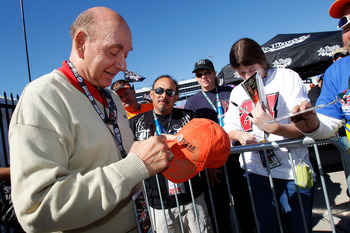 Todd Warshaw/Getty Images
Broadcaster Dick Vitale does not shy away about discussing his support of the Tampa Bay Rays.

Nor does he shy away from talking, period.

Vitale also supports the Tampa Bay Buccaneers in the NFL. However, since they are less successful than the Rays in recent years, his support goes relatively unnoticed.
Tennessee Titans: Vince Gill
Ezra Shaw/Getty Images
Outstanding country musician Vince Gill loves his Nashville sports teams, and the Tennessee Titans are no exception.

Gill routinely plays music during Nashville Predators intermissions and also attends Titans games from week to week.
Washington Redskins: Matthew McConaughey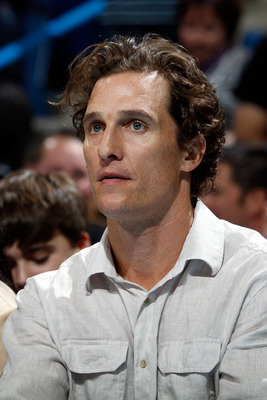 Chris Graythen/Getty Images
Matthew McConaughey is well known for his support of the University of Texas due to his roots in the Lonestar State.

However, McConaughey's favorite NFL franchise resides in Washington D.C. The actor cites his admiration of John Riggins as one reason he enjoys the Redskins.

He also was in attendance at the last Redskins game played at RFK Stadium.


Keep Reading