Power Ranking All 32 NFL Helmets
Rob Carr/Getty Images
The cranium. The noggin. The dome. NFL players brains would be even more scrambled if it was not for the trusty helmet.
They are not there just for function, but for style as well. Which helmets pass the fashion test, and which ones fail miserably? Follow along in this power ranking to find out.
32) Cleveland Browns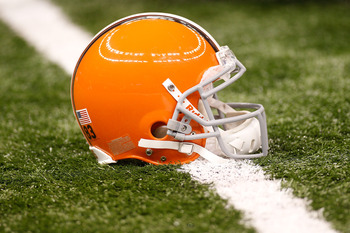 Chris Graythen/Getty Images
The Cleveland Browns have the worst helmet in the NFL. It complements their jerseys well, which may be the ugliest in American sports. Wouldn't it at least make more sense for the Browns helmets to be brown?
31) Minnesota Vikings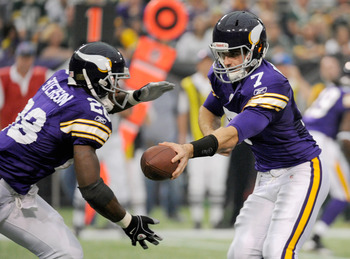 Hannah Foslien/Getty Images
Three words to the designers of the Minnesota Vikings' helmets: Ugly, ugly, ugly. That stupid white stripe (I am assuming that is supposed to be a horn?) has to go.
30) New York Giants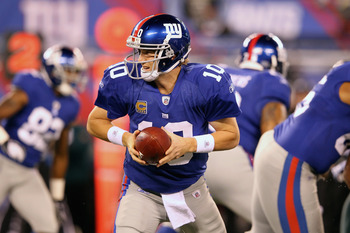 Al Bello/Getty Images
Bland colors, and a boring design land the New York Giants in the bottom 30. Their "NY" is not even even cool and classy like the New York Yankees.
29) Kansas City Chiefs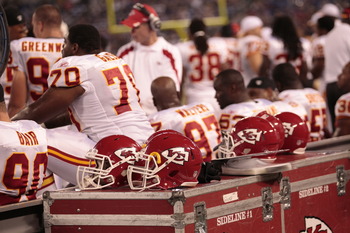 Rob Carr/Getty Images
Not a fan of the Kansas City Chiefs' colors or logo. "KC" inside an arrowhead. Boring.
28) Indianapolis Colts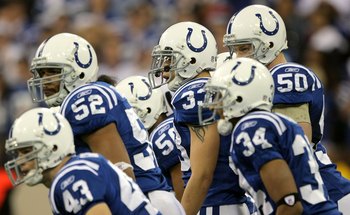 Doug Pensinger/Getty Images
Speaking of boring, you cannot get much worse than the Indianapolis Colts' blue and white horseshoe scheme. They are helped some by the historical significance of Johnny Unitas and the importance of the Colts' franchise. Even if they were moved halfway across the country.
27) Washington Redskins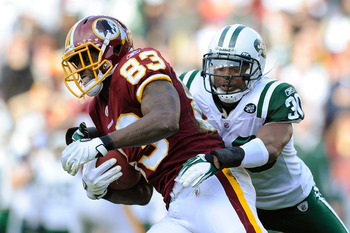 Patrick McDermott/Getty Images
I am no fashion designer, but the Washington Redskins do not have the most attractive color scheme going on. Points off for the controversy around the mascot on the helmet, which is deemed as offensive by certain groups of American Indians.
26) Seattle SeahawksN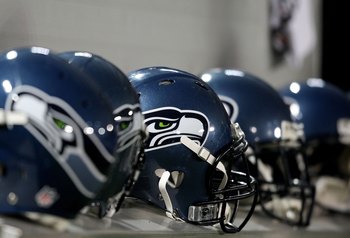 San Francisco 49ers
Nick Laham/Getty Images
Not a fan of the Seattle Seahawks' helmet. Something about the bird is lame to me. And they do not have any historical significance to fall back on.
25) Chicago Bears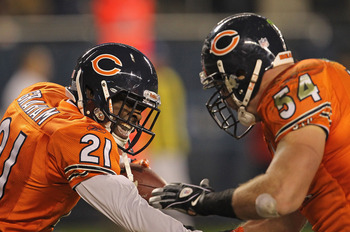 Jonathan Daniel/Getty Images
"C" for Chicago Bears! Real original. The ranking is helped some by the historical significance of the Bears, one of the NFL's oldest teams. A bear is pretty bad*** critter. They could do better.
24) Cincinnati Bengals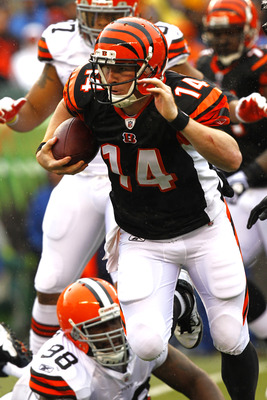 Tyler Barrick/Getty Images
The Cincinnati Bengals' stripes are kinda cool, I guess. I would probably give them more points if the stripes were across the sides of the helmet. It would make them more aerodynamic when they fight. That's right I'm citing Danny McBride's logic.
23) New York Jets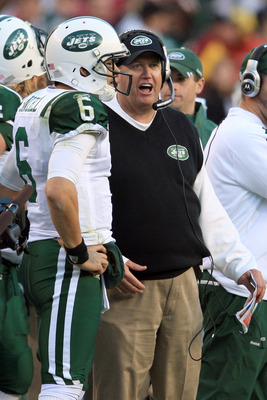 Rob Carr/Getty Images
J-E-T-S! Yes, that is how you spell "Jets." Congratulations for passing first grade spelling.
22) Miami Dolphins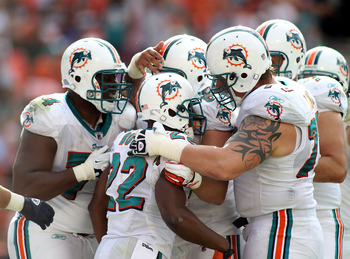 Marc Serota/Getty Images
I guess Miami is hindered by their name "Dolphins." Flipper is not scaring anyone. They would be better off stealing Oliver Stone's fictional "Miami Sharks" moniker. Way more intimidating, and I want to see Reggie Bush do a touchdown dance imitating a shark, Willie Beemen-style.
21) San Diego Chargers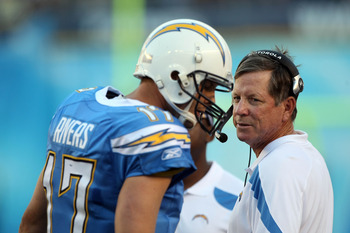 Donald Miralle/Getty Images
The San Diego Chargers' helmets could be cooler. You have a good starting point with a lightning bolt. At least they have their stripe going the right way. Don't they seem faster than the Bengals? Don't they? Anybody? OK, maybe I'm losing it.
20) New England Patriots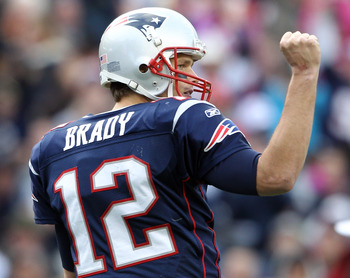 Elsa/Getty Images
The New England Patriots have a pretty boring design. They should go with Mel Gibson kicking a** instead.
19) Arizona Cardinals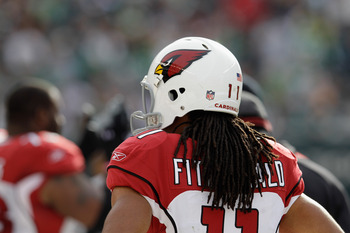 Rob Carr/Getty Images
Anybody else think the geniuses behind "Angry Birds" owe the Arizona Cardinals some money? Kinda boring, but the bird looks ready to rumble. Hence the average ranking.
18) Tampa Bay Bucs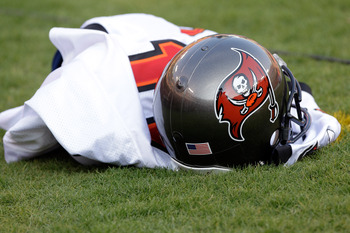 Rob Carr/Getty Images
Solid color scheme for the Tampa Bay Bucs. Pirates are cool. I like swords too. I have now officially referred to "color scheme" more in this slideshow than I have in my entire life.
17) Buffalo Bills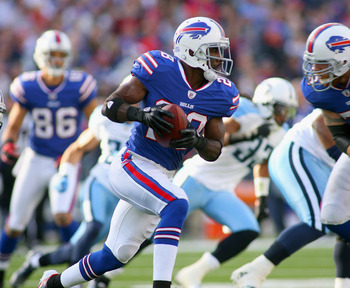 Rick Stewart/Getty Images
Ahh, another team that uses the stripe in the right way. Wouldn't that Buffalo Bill just look slower without it? The stripe seriously probably raised them about 10 spots on this list.
16) Oakland Raiders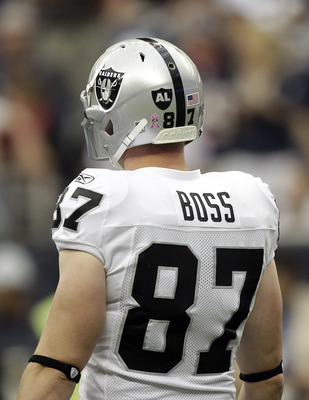 Bob Levey/Getty Images
Another pirate for the Oakland Raiders. Another solid ranking.
15) San Francisco 49ers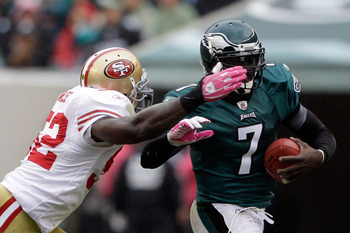 Rob Carr/Getty Images
The gold on red works for the San Francisco 49ers. The "SF" is kinda lame, but what else is the team going to slap on there? A big number 49?
14) Denver Broncos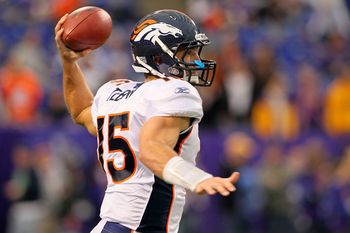 Adam Bettcher/Getty Images
The Denver Broncos are represented by one ticked-off looking horse. 2,000 pounds of angry equine would be pretty difficult to tackle. Solid color scheme, too.
13) Carolina Panthers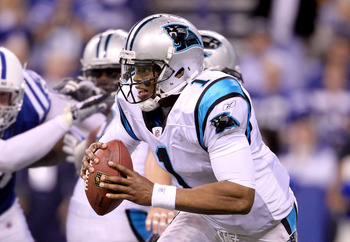 Andy Lyons/Getty Images
I like the Carolina Panthers' dome protectors. Panthers are pretty bad*** and this one looks ready to pounce.
12) Jacksonville Jaguars
Sam Greenwood/Getty Images
Good work by the designers of the Jacksonville Jaguars' helmets and uniforms. Jaguars are pretty bad... wait, aren't Panthers and Jaguars the same thing? Didn't these two join the NFL in the same year? I'm so confused.
11) New Orleans Saints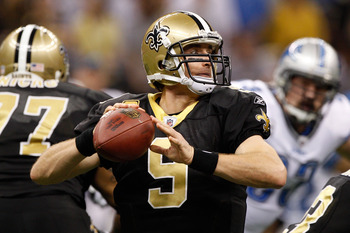 Chris Graythen/Getty Images
I like the gold helmets for the New Orleans Saints. I have no idea what their logo represents, but it goes well with the gold.
10) Philadelphia Eagles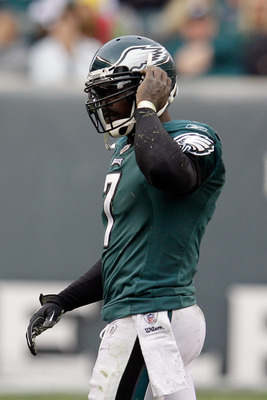 Rob Carr/Getty Images
The wing is pretty descriptive of the Philadelphia Eagles. All the way back to the first Eagles' team I remember, they have been a franchise that if they win, it is because they are faster and fly around the field.
Seriously, can the Eagles get some beef at linebacker? Ever since the Troy Vincent/Bobby Taylor/Brian Dawkins days they have boasted one of the NFL's best secondaries and one of its worst linebacking corps'.
9) Tennessee Titans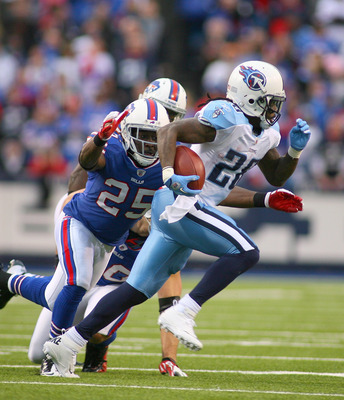 Rick Stewart/Getty Images
Pretty sweet helmet for the Tennessee Titans. Yep, do not have any further analysis than that. Sorry.
8) Dallas Cowboys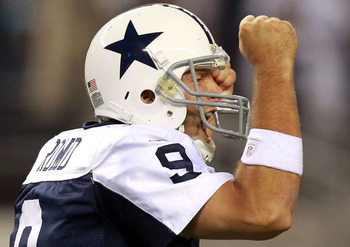 Ronald Martinez/Getty Images
It may be boring, but there are few logos more symbolic to the NFL than the Dallas Cowboys' star.
7) St. Louis Rams
Christian Petersen/Getty Images
The St. Louis Rams have the right idea with the Ram-horn helmet. There is a lot of head-to-head contact in the NFL, and as far as head-butting competitions go, I will concede victory to a ram. Especially a 230-pound one with a full head of steam named Steven Jackson.
6) Atlanta Falcons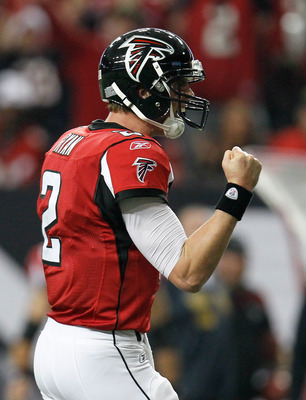 Kevin C. Cox/Getty Images
I have been a fan of the Atlanta Falcons' uniforms since they changed them in the Michael Vick era. They made Vick look even faster. Matt Ryan? Well, he's still slow. But the helmets look sweet regardless.
5) Baltimore Ravens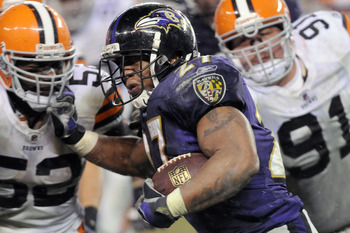 Jason Miller/Getty Images
The black on purple definitely works for the Baltimore Ravens' helmets. The raven looks cool, too. Sharp beak, angry eyes. Quality bird.
4) Green Bay Packers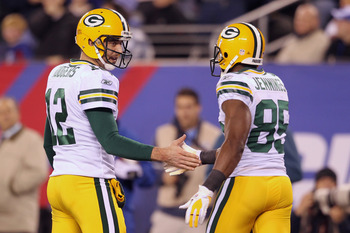 Nick Laham/Getty Images
What, you put the Chicago Bears in the bottom ten, and the Green Bay Packers in the top five? You ripped the Bears for a lack of ingenuity with that "C for Chicago" line??? A "G" for Green Bay is any better? And don't give me the historical significance of the Packers excuse. They are two of the NFL's oldest teams.
All valid points. But it's my list not yours.
3) Pittsburgh Steelers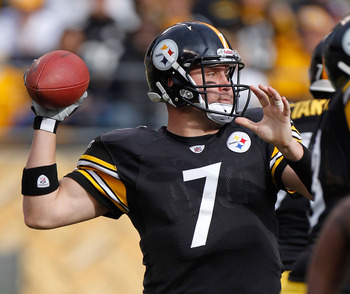 Gregory Shamus/Getty Images
There are few teams with more significance to their community than the Pittsburgh Steelers. This town used to survive on steel, and that bond lives on in the Steelers. Pittsburgh's logo is also one of the more historically significant in the NFL.
Plus, these helmets continue to keep Troy Polamalu's brains in tact. Two games with concussion symptoms, but zero concussions. I'm not sure how that works, but it has to be the helmets.
2) Detroit Lions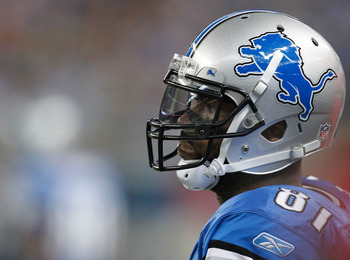 Gregory Shamus/Getty Images
The Detroit Lions went from one of the NFL's worst uniforms to one of the best with their recent change. They finally have the flash on the field to match the helmets.
1) Houston Texans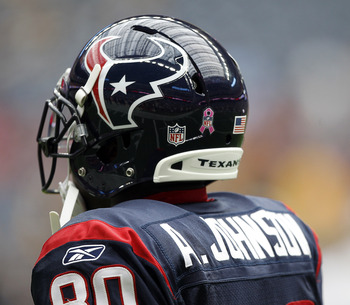 Bob Levey/Getty Images
The Houston Texans have the best uniforms in the NFL. They have a great color scheme, and a solid logo that doubles as a steer and a distorted map of Texas highlighting Houston. Good work.
Thanks for reading. You can follow Alexander on twitter @thesportsdude7 or become a fan on his bleacher report profile.
Keep Reading