San Diego Chargers: The REAL Reason They Won't Make the Playoffs
November 30, 2011
Jeff Gross/Getty Images
There has been a lot of blame thrown around this season as to why the San Diego Chargers won't be making the playoffs.
Mathematically they are still alive, but many NFL experts predicted these Chargers to easily win the AFC West and even challenge for the Super Bowl this year behind Philip Rivers' gaudy passing numbers.  Unfortunately, these predictions were way off as it looks like they will even have trouble finishing with a .500 record.
So what went wrong this season? Many fingers are being pointed at Norv Turner and his coaching as the main reason the Chargers won't be making the playoffs this season. His handling (or mishandling) of some key moments this season has certainly been scrutinized heavily (most recently against Denver when he ran the ball three straight times from the Bronco's 30-yard line in overtime).
The next man up is Philip Rivers. His TD-INT ratio is the worst of his career, and many claim that he is playing through a hidden injury, which has been refuted by coaches and team officials. 
General Manager AJ Smith has also been thrown into the blame game for not developing a team deep enough to sustain the kinds of injuries they have encountered this year.
Even though all the aforementioned names sound like perfect answers for the lost season in San Diego, they are all mirages.
The true reason as to why the San Diego Chargers' season was over before it even began—and the answer may shock you—is Takeo Spikes.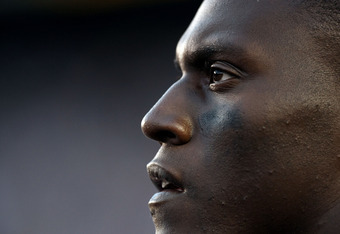 Donald Miralle/Getty Images
 How can a middle linebacker who is second on the team in tackles be the reason the Chargers won't make the playoffs? Well the answer is simple: the curse of Takeo Spikes.
Now this curse is not as famous as the Madden Curse, where the cover boy of the video game has historically had poor or injury-plagued seasons the following year (see Peyton Hillis, 2011), but it is one that is still as staggeringly strange.
Takeo Spikes has been a great NFL player since being drafted by the Bengals in 1998, starting all but one game in his first seven seasons (split between Cincinnati and Buffalo).  However, his greatness has never been able to help ANY team he has played for make the playoffs.
I did not say Super Bowl, or even the Conference Championship game. Any team Takeo Spikes has played for in his 14-year career has NOT made the playoffs.
Think about that one for a second. It's astonishing enough that a player has been able to endure a 14-year career (especially at a position like MLB), but he has never sniffed the postseason even once?  There are cases all the time where players have had long careers yet never made the Super Bowl (Dan Marino, Terrell Owens, and Jim Kelly are three well-known ones; however they did lead their teams to the playoffs at least once), but never to Wild Card weekend?
Look it up. He played in Cincinnati from 1998-2002 never amassing a record greater than 6-10 in 2001. He then moved onto Buffalo for four seasons, and in 2004, the Bills did finish 9-7, yet narrowly missed the playoffs by one game.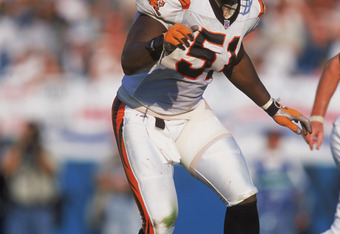 Andy Lyons/Getty Images
In 2007, he moved into Philadelphia. This year was going to be the year. The Eagles just came off a 10-6 season, advancing to the NFC Divisional Round, with many key players back for another run at the title. However, the football Gods did not let that happen as the Eagles regressed to an 8-8 season, and finished last in the NFC East.
He was then cut after only one season in the City of Brotherly Love. He signed on with San Francisco for the next three seasons and played roughly .500 football in those years, missing the playoffs each season.
Now we're in 2011, and he signed a three year contract with the San Diego Chargers, keeping his playoff curse on the West Coast.
It's hard to explain this curse, as is the case with Madden's, but it's one that can't be overlooked. San Diego got off to a hot start this season, completely un-Charger like, to give fans the hope of a great season.
Unfortunately, after losing their last six games, that hot start seems like it was years ago. With games against Baltimore, Detroit and Oakland remaining, the playoffs look like they will be out of reach for another season.
AJ Smith has been mentioned as one of the reasons for the Chargers' failures this year, but people are looking at it from all the wrong angles. The season went in the tank the moment he signed Takeo Spikes to a contract. For their sake, the Takeo experiment will hopefully only last one season and the Chargers can attempt to take back their seat atop the AFC West in 2012.