Mark Ingram and the 5 Most Invisible 2011 NFL Draft Picks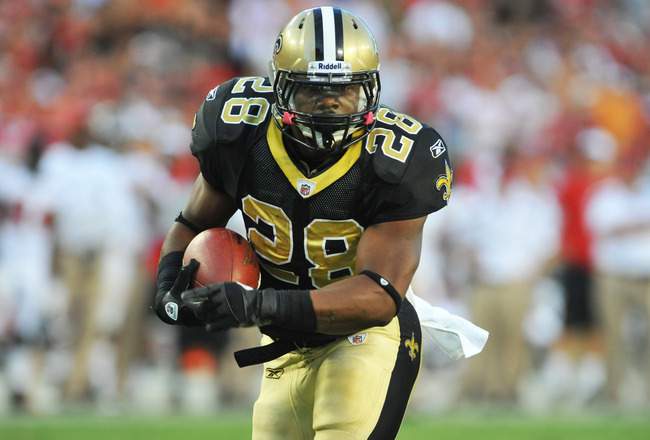 Al Messerschmidt/Getty Images
The first round of the 2011 NFL Draft is proving to be a mixed bag in terms of delivering immediate impact players on Sunday's.
The Carolina Panthers are certainly not complaining, nor are the Broncos, Bills or Bengals. However, there are some teams who wish the future could be now with their large first-round investments.
Obviously time is going to tell the story on all of these players, but those teams who can find immediate impact players in the first round are either creating a base from which to build on, or adding the missing links to potential championship rosters.
These teams are wishing they were included in the above mentioned categories.
Mark Ingram 28th Overall Selection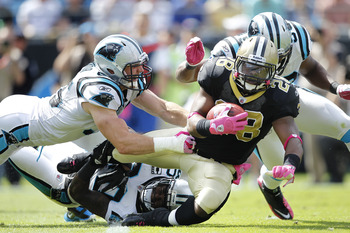 Joe Robbins/Getty Images
One of the feel good stories of the NFL draft has not translated to breakout stardom in the NFL just yet.
Ingram, the former Heisman Trophy winner, was selected to help settle the Saints backfield and become the every down back for Sean Payton. Unfortunately, a combination of injury and inconsistent performance have kept Ingram from achieving that goal right away.
Instead, it has been Darren Sproles (who took over for the last Heisman Trophy winner to live in the Saints backfield) who has been the big offseason acquisition.
Luckily for Ingram and the Saints, Drew Brees has not slowed down, and the lack of impact by Ingram has not caused huge issues in New Orleans...yet.
Nick Fairley 13th Overall Selection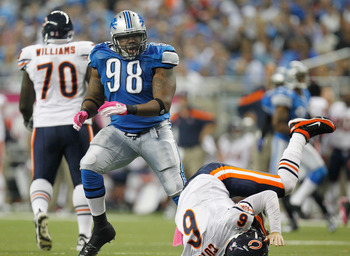 Gregory Shamus/Getty Images
If Nick Fairley had gone as early as some pundits had expected, he would be discussed a lot more for his extended absence due to injury.
It is not fair to say that Fairley is under performing because he has only had one opportunity to perform this season. Still, that makes him one of the most invisible draft picks, regardless of the reason.
When Fairley gets healthy, he will have an opportunity to make this Detroit defense even more ferocious than it already is, but the absence of a first-round pick from this Lions team could be a big one—especially when Detroit could have had impact players like Ryan Kerrigan, Adrian Clayborn or Nate Solder wearing blue and silver every Sunday.
Jake Locker 8th Overall Selection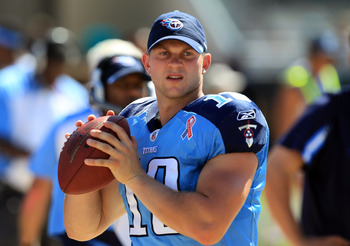 Streeter Lecka/Getty Images
The play of Matt Hasselbeck this year has been the only reason that Jake Locker has been completely invisible this NFL season.
In fact, with Hasselbeck playing surprisingly well and looking like he might have at least two good NFL seasons left in him, fans in Tennessee might be wondering if the team was too premature in drafting a QB.
Maybe the Titans could have beefed up their offensive line to help protect Hasselbeck and waited until 2012 to get their hands on Kellen Moore, Matt Barkley or Landry Jones.
Corey Liuget 18th Overall Selection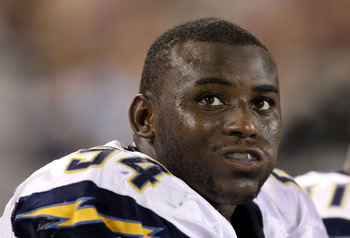 Christian Petersen/Getty Images
The San Diego Chargers were desperate for an impact player on defense to help in ensuring that their offense would spend a lot of time on the field.
Corey Liuget may become that player someday, but the Chargers desperately need him now. For whatever reason, Philip Rivers is nowhere near the player he has been in past seasons and that is costly for the Chargers.
This isn't to say that the Chargers should have been looking for a QB in 2011, but they definitely needed a home run with the 18th overall selection, which has yet to occur.
Cameron Jordan 24th Overall Selection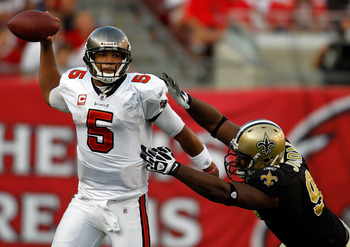 J. Meric/Getty Images
Perhaps the biggest surprise of the NFL season is the fact that the New Orleans Saints had two chances to find immediate help in the first round of 2011 and have yet to see results.
Cameron Jordan is an athletic specimen, but he has not been a terror for opposing quarterbacks like the Saints had hoped he would be. At the conclusion of Week 9, Jordan had still not registered a sack for the Saints.
Years from now the fans in New Orleans might look back at 2011 as a draft that netted two perennial Pro Bowl selections, but that doesn't help Drew Brees in his quest for a second Lombardi Trophy this season.
Keep Reading