NFL Power Rankings: Kansas City Chiefs and More Hot Teams Cruising for a Loss
October 30, 2011
Brian Bahr/Getty Images
After eight weeks of NFL play, I've got a pretty good handle on my power rankings. I know the teams that are better than their records indicate (hello there, Eagles) and I know the teams that aren't as good as the win/loss column shows.
Let's check out the teams who are hot right now, but are heading for a big drop-off. 
Kansas City Chiefs
After starting the season with three bad losses, the Chiefs have bounced back with three straight wins to hit the .500 mark. Too bad it's been against crappy teams like the Colts, Vikings and the six-interception Raiders.
KC has a tough matchup against a Chargers team that's trying not to implode early in the season, then another two winnable games against Miami and Denver. They could potentially be 6-3 or at least 5-4 after 10 weeks, which isn't bad at all.
But they better enjoy it, because after that it's a murderers row against the Pats, Steelers, Bears, Jets and Packers in a five game stretch that may bury the Chiefs' playoff changes.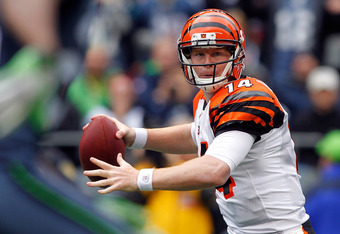 Jonathan Ferrey/Getty Images
Cincinnati Bengals
The Bengals should thank the schedule-makers for gifting them a schedule that allowed them to beat up on the Jags, Colts and Seahawks these past three weeks. Now they might be in for a dose of reality with matchups against a revitalized Titans team and then a tough stretch against the Steelers and Ravens.
I don't know, something just tells me that this team is playing way beyond themselves right now and I see them coming back down to earth soon.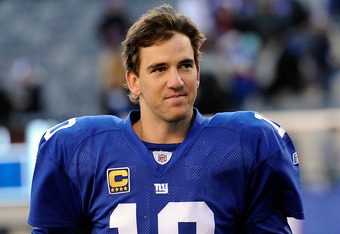 Patrick McDermott/Getty Images
New York Giants
The Giants have been winning by the skin of their teeth lately, with their last three victories coming by a combined 10 points. And if you only beat the Dolphins by three points, you're either not as good as you think, or you're Tim Tebow. Oh, wait, that's the same thing.
Either way, the 5-2 Giants will have a big reality check coming up with a stretch against the Pats, Niners, an Eagles team with new life, Saints and Packers. Oof. I would not want to be Eli Manning right about now.
Here are my power rankings after Week 8. You'll notice these three teams are probably lower than you would think.
1.     Green Bay Packers
2.     Pittsburgh Steelers
3.     San Francisco 49ers
4.     Detroit Lions
5.     New England Patriots
6.     Buffalo Bills
7.     Houston Texans
8.     New Orleans Saints
9.     Baltimore Ravens
10.   Philadelphia Eagles
11.   Atlanta Falcons
12.   New York Giants
13.   New York Jets
14.   San Diego Chargers
15.   Chicago Bears
16.   Tennessee Titans
17.   Tampa Bay Buccaneers
18.   Cincinnati Bengals
19.   Kansas City Chiefs
20.   Dallas Cowboys
21.   Oakland Raiders
22.   Minnesota Vikings
23.   Carolina Panthers
24.   Washington Redskins
25.   Cleveland Browns
26.   St. Louis Rams
27.   Arizona Cardinals
28.   Jacksonville Jaguars
29.   Denver Broncos
30.   Seattle Seahawks
31.   Indianapolis Colts
32.   Miami Dolphins