Why Paying for Elite Starting Pitching Is Overrated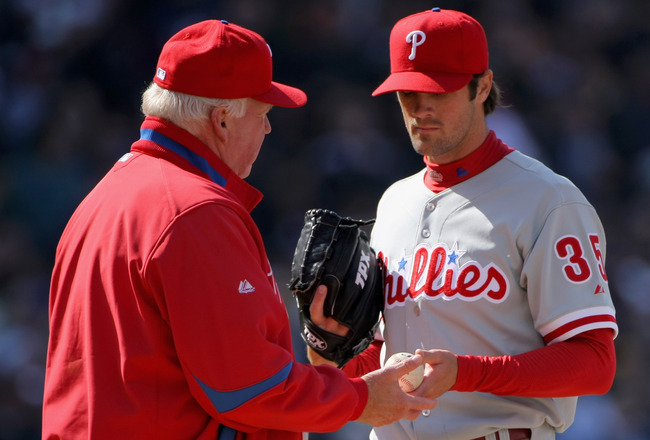 Doug Pensinger/Getty Images
Roy Halladay, Cliff Lee, Roy Oswalt and Cole Hamels. The Philadelphia Phillies built one of the greatest staffs in MLB history this past offseason. Writers were handing them the World Series before pitchers and catchers had even met.
The Texas Rangers had been written off as soon as Lee turned them down to return to Philly. After all, how could they possibly get back to the playoffs with C.J. Wilson as the team's ace? Even Lance Berkman thought they were a fluke.
Guess again, Lance.
Even the Phillies' Indominable Starting Staff Wasn't Enough to Win the Big Games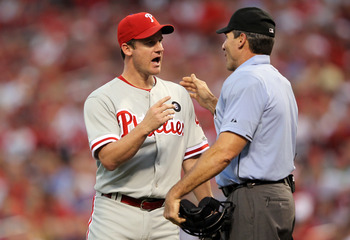 You did your best, Roy. You did your best.
Jamie Squire/Getty Images
The Phillies compiled the best starting staff in the modern baseball era. Hands down. In 118 starts, the big 4 racked up 59 wins and a 2.71 ERA. Terrific numbers. But what did it get them? An NLDS loss to the St. Louis Cardinals - whose best pitcher (Adam Wainwright) missed the entire season. How did St. Louis do it? Albert Pujols, the NL's best offense and Edwin Jackson, of all people, besting Roy Oswalt.
Rangers Replaced Staff Ace with More Effective Position Players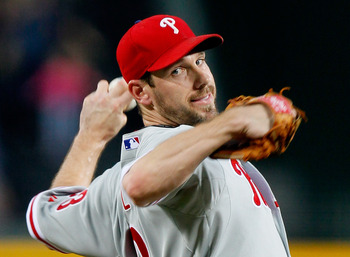 No Cliff? No Problem.
Kevin C. Cox/Getty Images
Flashback to the 2010 Trade Deadline. The Texas Rangers acquire super-starter Cliff Lee and fight their way into the World Series before getting throttled by the Giants (outscored 29 to 12). Supposedly, Lee was the piece that completed the puzzle in Arlington. Here we are a year later and much to Lance Berkman's chagrin, Texas is back in the World Series.
Texas lost Lee to Philadelphia, but added sluggers Adrian Beltre and Mike Napoli. They won 6 more games and returned to the World Series. Cliff who?
MVP's Get to the Playoffs; Cy Young Winners Watch from Home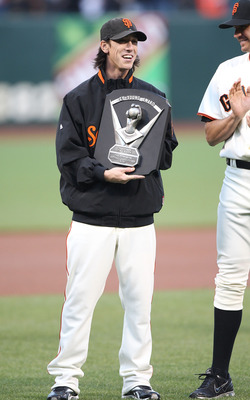 Lincecum won back to back Cy Young Awards. San Francisco did not make the playoffs either year.
Jed Jacobsohn/Getty Images
Felix Hernandez, Zack Greinke, Tim Lincecum (twice), Cliff Lee and Jake Peavy have all won the Cy Young Award since 2007. None made the playoffs the same year they won the award.
If Clayton Kershaw and Justin Verlander win the Cy Young this year as expected, 7 of the last 10 Cy Young winners will have failed to lead their team to a playoff berth.
Contrast these results with those of past Most Valuable Player award winners (all position players). Just 1 MVP has missed the playoffs since 2007. Clearly, the league's best hitter is more valuable its best pitcher, when considering his ability to get his team into the playoffs.
Driving It Home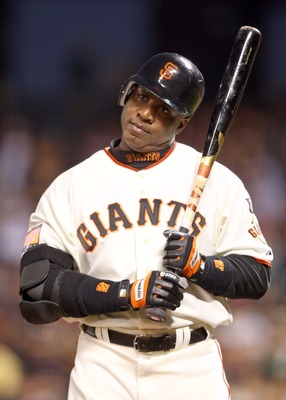 Lisa Blumenfeld/Getty Images
In the upcoming offseason C.C. Sabathia will draw an enormous amount of attention should he opt out of his contract with the Yankees. Some team will spend every last penny they have in order to make Sabathia their ace.
But their dollars should be focused elsewhere.
Albert Pujols will also enter the free agent market following the season. Any team vying for Sabathia should be more than willing to pay Pujols whatever he wants.
After all, it's the position players putting W's in the win column, not the aces.
Keep Reading

Philadelphia Phillies: Like this team?