NFL Power Rankings: 5 Teams That Have Overachieved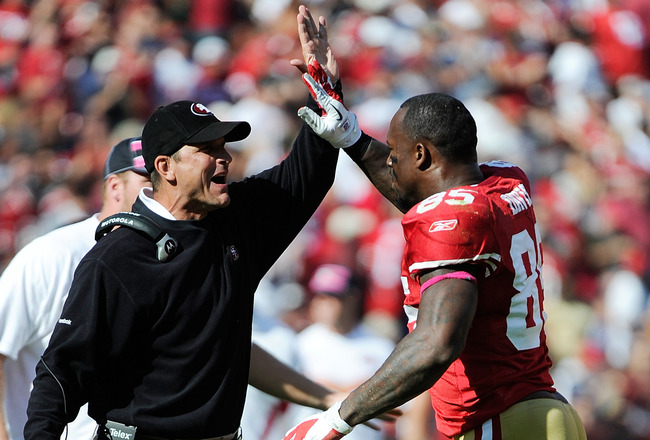 Thearon W. Henderson/Getty Images
As Week 5 passes, and we say hello to Week 6, 2011 has already shown us many surprises.
Who would have thought the San Francisco 49ers and Buffalo Bills would be 4-1? Would would have thought the Philadelphia Eagles 1-4?
The standings don't look anything like we thought they would when we kicked off last month, but that only adds intrigue and excitement.
Out of all the surprises, who has surprised us the most? This is my top five most overachieving NFL teams through Week 5.
5. Seattle Seahawks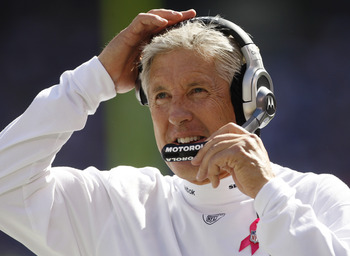 Rich Schultz/Getty Images
It's not often I would classify a 2-3 team as overachieving, but the Seahawks simply are.
Prior to the beginning of the season, the thought of many was that Seattle was on their way to a 2-14 or 3-13 season. While that is still possible, it's clear that Pete Carrol gets the most out of his team, and they truly would run through a wall for him.
The roster is mostly void of talent, and Tarvaris Jackson has been a train-wreck at quarterback. Yet, the Seahawks find themselves the second-place team in the NFC West.
4. Oakland Raiders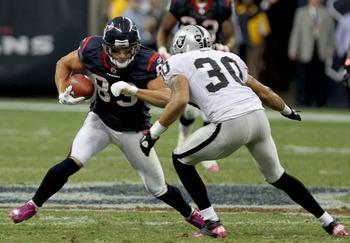 Thomas B. Shea/Getty Images
The Oakland Raiders are a gritty bunch. They compete. They fight. They've overachieved.
Oakland is one fourth quarter collapse against Buffalo from being 4-1, which I don't think anyone believed they would be saying after Week 5.
After the Raiders' defeat of the media darling Houston Texans on Sunday, they remain just one game behind San Diego for first place in a division that figures to come down to a two-horse race.
I can't name many start on this team, Darren McFadden not included, but it doesn't matter in Oakland. Week after week, the Raiders just seem to hang around and make plays at the end of football games.
3. San Francisco 49ers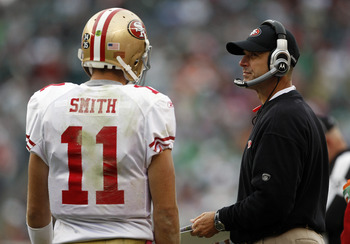 Rich Schultz/Getty Images
Speaking of fantastic coaching jobs, Jim Harbaugh has given the 49ers the look of a true contender.
San Francisco is getting Montana-like play out of Alex Smith, someone we all thought was a confirmed bust. Instead, Harbaugh has reinvigorated the franchise, and has Smith playing at the level of someone deserving of the title "franchise quarterback."
The 49ers have already won half the games I thought they would this year.
2. Buffalo Bills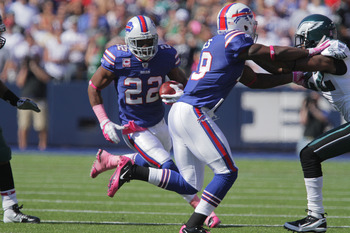 Brody Wheeler/Getty Images
This is where the line between "overachieving" and "sneaky-good" starts to blur for me.
While I expect Seattle, Oakland and San Francisco all to come back to Earth in their respective manners, I'm not sure about the Buffalo Bills.
4-1 is 4-1, and beating the New England Patriots legitimizes that somewhat.
Buffalo is talented and deep on offense, but, c'mon, did you really think Chan Gailey was going to be a Coach of the Year candidate?
Neither did I.
The Bills are just simply playing great football, and they are beating some good football teams along the way. While I still include the Bills as an overachiever, and a high-ranking one, don't be surprised if they continue to overachieve.
1. Detroit Lions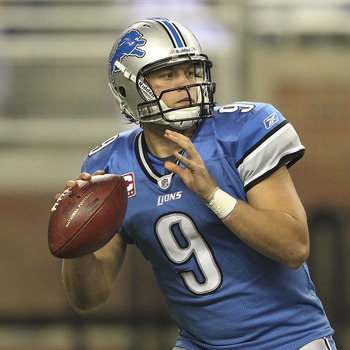 Leon Halip/Getty Images
Detroit might be the best football team in the league, as they showed by beating-down the Chicago Bears on Monday Night Football.
We all thought Detroit would take the next step this year, but we expected that step to be 10-6.
Think a little higher.
In my mind, there is one team in the NFL that should beat Detroit, and that is the Green Bay Packers. That's right, I'm saying the Lions, the helpless kitties that went 0-16 a few years ago, are the second-best team in the league.
Sorry, New England, I'm not apologizing.
This Lions team has shown the ability to come back from large deficits, to put away teams with the running game, how to score a ton of points, and, more importantly, how to play absolutely suffocating defense.
We could all see the potential of this defense with Nick Fairley in the line-up against the Bears, and it's frightening.
Instead of 10-6, the Lions are starting to look like a No. 1 seed in the NFC, if they can beat Green Bay.
Keep Reading

Detroit Lions: Like this team?