Dez Bryant and Other Stars Shining in Spite of Injuries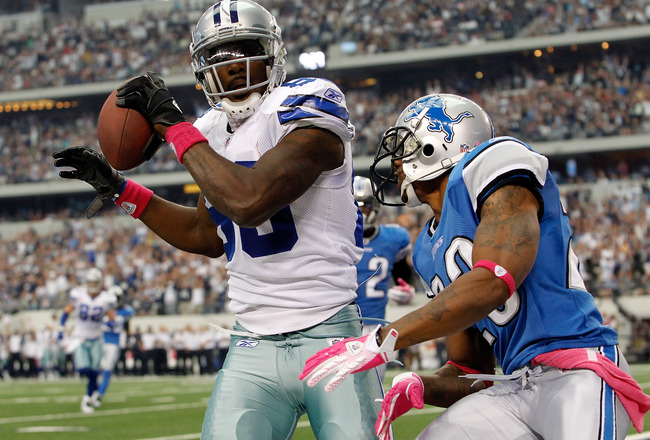 Tom Pennington/Getty Images
The NFL has seen a rash of injuries to some of its major stars causing serious questions as to whether some of them some would even play.
Cracked ribs, hand contusions and various pulls and sprains were all of the maladies that were threatening to keep players out.
For those who did play the question became, "how effective will they be"?
Here are four players who are shining in their games despite injuries.
Frank Gore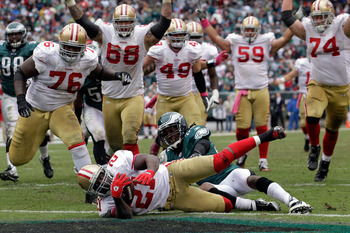 Rob Carr/Getty Images
One of the players who was most uncertain prior to game time authored one of the toughest performances of the day.
Frank Gore overcame injury to put the final nail in the Eagles coffin. Timid fantasy owners of Gore missed out on over 120 yards rushing and a game winning touchdown.
Dez Bryant
Tom Pennington/Getty Images
The Cowboys desperately needed a game-changer to help them exploit the fragile Detroit Lions defensive backfield.
Currently, Bryant has three receptions for 37 yards and two touchdowns against the Lions. Bryant has been able to dominate his one-on-one match-ups in the end zone and is showing no ill effects from his injury.
Arian Foster
Bob Levey/Getty Images
There was a lot of question about whether Arian Foster was prepared to handle a full workload.
Question answered.
23 rushes, 141 Yards and one TD with time left in the fourth quarter.
This performance is coming at just the right time as the Texans wait to find out what the status of superstar receiver Andre Johnson is.
Michael Vick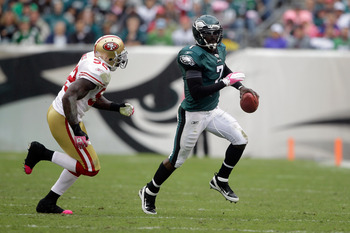 Rob Carr/Getty Images
The glove seems to be working as Michael Vick has broken the pocket and gotten loose for almost 70 yards rushing against the 49ers.
Vick has also been productive in the passing game tossing two TDs and 235 yards passing. Clearly, the right hand is not as important as the left.
Keep Reading