NFL Power Rankings: 3 Teams Who Have Been Surprises
October 1, 2011
Grant Halverson/Getty Images
The NFL season is young but it has been exciting. Many teams are "who we thought they were" but others have us baffled.
Here are three teams that are head scratchers because they are surprising everyone and reinventing themselves during the current campaign.
Buffalo Bills
The Buffalo Bills have one of the most potent offenses this season. Yes, you read that right.
The Bills are on the top of almost every offensive category thus far in the season.
The Bills also obtained a huge statement win last week when they took down the almighty New England Patriots.
So the Bills are treading new territory standing undefeated at 3 and 0.
Kansas City Chiefs
The Kansas City Chiefs were 10 and 6 last season. Now they are searching for their first win after losing all of their first three games.
Alright, it is not time to hit panic mode but be surprised. Yes, it is time to be surprised or even shocked if you want to be.
The Chiefs have looked like a deflated version of themselves from last year.
They need to make something happen soon. Maybe, they should call up Charlie Weis and see what he can do for them because they really seem to be lacking the offensive strength they had under him as offensive coordinator last year.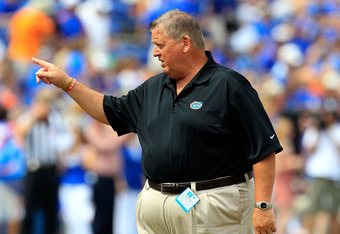 Sam Greenwood/Getty Images
Seattle Seahawks
The Seattle Seahawks were a playoff team last season. They did come out of the weakest division and had a losing record but they still made it to the playoffs and won a game.
Now the Seahawks are stagnant looking for options that just do not seem to be there.
Pete Carroll is a great coach who will figure it out but right now its shocking to see how poor of a team they are.
Not resigning Matt Hasselbeck looks like a very poor decision now.
Hasselbeck has been playing very well with the Titans and the Seahawks really could use his veteran leadership and talent right about now.
Kyle Skov's 2011 NFL Power Rankings
Green Bay Packers    
New England Patriots
Detroit Lions
San Diego Chargers
Buffalo Bills
New Orleans Saints
Baltimore Ravens
Pittsburgh Steelers
Houston Texans
 New York Jets
 Carolina Panthers
Oakland Raiders
Dallas Cowboys
Washington Redskins
Philadelphia Eagles
Atlanta Falcons
Tampa Bay Buccaneers
New York Giants
Chicago Bears
Arizona Cardinals
Tennessee Titans
San Francisco 49ers
St. Louis Rams
Cleveland Browns
Minnesota Vikings
Miami Dolphins
Jacksonville Jaguars
Denver Broncos
Cincinnati Bengals
Seattle Seahawks
Indianapolis Colts
Kansas City Chiefs