MLB: Ranking the Top 5 Collapses in Pennant-Race History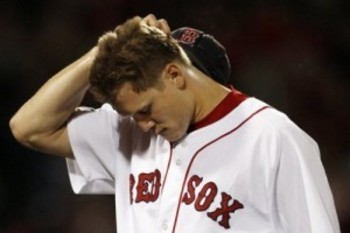 Last night, September 28th, 2011, will go down as one of the biggest and most exciting days in the history of baseball. I, and thousands of other fans alike, were left in utter shock.
Two of the biggest collapses in baseball history happened just minutes apart. We saw Craig Kimbrel, who has been utterly dominant all year, blow a save in a game the Atlanta Braves needed to win. We also saw the greatest team ever assembled in the history of sports (Boston), lose a thriller to the Baltimore Orioles, and then just minutes later Evan Longoria of the Tampa Bay Rays hit a 12th-inning walk-off home run to put an end to the Boston Red Sox's season.
Keep Reading