Premier League Roundtable: Derbies, New Signings and the Relegation Battle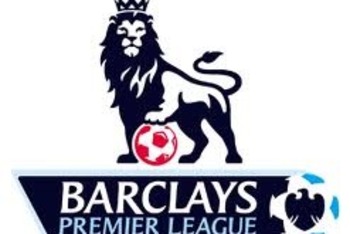 I'd like to welcome all readers to the second installment of a weekly discussion group featuring multiple writers from the English Premier League section of the Bleacher Report's world football coverage.
Joining me once again in this discussion are some of the very best writers on this site and I'd like to take the opportunity to introduce them.
James Dudko is a Featured Columnist who provides top-notch articles in relation to Arsenal FC as well as the NFL. James is a prolific writer whose articles always receive a high number of reads and invoke good discussion.
Ryan Rodgers is a Featured Columnist as well as a member of the Bleacher Report Writers Academy. His main focus is on Manchester United but he also writes on a number of other topics related to world football. Ryan's articles are well thought-out and generally well received.
Matt Cheetham is the lone Featured Columnist for the Everton section and does an exceptional job at keeping that section entertaining. He's also one of the best at producing top-quality slideshows with regards to humorous moments in football.
Mr 999 has yet to begin his writing career here on the Bleacher Report but is a widely respected reader and discusser of articles. A knowledgeable Chelsea fan, he will certainly be an asset to the site when he begins to publish articles.
Sean Babcock is a Featured Columnist in the Tottenham Hotspur section. He features among the top writers in the Spurs section every month, which is a testament to the quality articles he regularly publishes.
And of course, myself. I'm a Featured Columnist in the Liverpool section but sometimes venture into other areas and other sports.
Unfortunately, True Blue was unable to join us this week due to work commitments. He has gone to Eastlands to sort out this Tevez/Mancini debacle. We hope he will rejoin us next week.
1) Highlight and Low Point of Your Team's Last EPL Match

Manuel Queimadelos Alonso/Getty Images
JD—There were many highlights to choose from the win against Bolton. But van Persie's brace, probably predictably, shaded it. It was great to see the Dutchman net his 100th goal for Arsenal. He has always been an amazing talent, tragically blighted by injury. The most pleasing aspect of his goals is that they represent the culmination of his transformation from attacking midfielder and deep lying forward, to central striker. Arsene Wenger can feel vindicated in his decision to have van Persie spearhead his attack. He is now amongst the best central strikers in the world and has redefined the position. It is baffling to still hear questions about his suitbaility for the role or whether or not it's his best position. The man has scored 57 goals from the middle in the last three and a bit seasons, despite lengthy injuries.
The low point was certainly Theo Walcott's injury. It was a sad end to Walcott's best league performance of the season so far. He was making the runs he should always be making, instead of just staying glued to the touchline.
RR—Obviously the lowlight was dropping two points against Stoke.
Nani has got to be the highlight. He is on fire right now.
MC—It's difficult to draw too many positives from Everton's trip to Manchester City. David Moyes employed some bleak, negative tactics on the eye, which still could not prevent defeat. In fairness, this approach has fetched a decent tally of points from some top sides, yet when it fails there is generally an ensuing media tirade against the use of such anti-footballing ethics. At the end, when Everton were forced to attack, the ease in which City continually scythed through their opponent demonstrates the tactical predicament Moyes faced.
If pressed for a positive, on the whole Everton defended well and it is now seven wins out of nine against Manchester City, which is still impressive. On average, each City player used cost almost five times the value of their Everton counterpart, which shows how quickly City have evolved.
999—High point - Fernando Torres. Low point - Fernando Torres. The most important things to take from the weekend's game was the three points, the four goals scored, another far from shabby goal from Torres, and Ramires scoring two. The sending off was disappointing because he will now miss three games just as he is beginning to find his true form and in my opinion, the reckless tackle was a symptom of his desire to compete for the team. It certainly wasn't our greatest performance defensively and there is considerable work to be done. Our defending from crosses is poor at best, nonexistent at worst and going up against Bolton, that is definitely an area that needs improvement.
SB—The highlight was very much the fact that Spurs added two more names to their 2011-12 goal-scorers account in Van der Vaart and Bale, but the low point was the highlighting of just how concerning Tottenham's defensive structure still is at this point in the season. Instead of clearing their lines early in the second half, Tottenham's defensive line tried to get creative and play the ball out of the box. The result—an early second-half goal that put Wigan right back in the match. It was easy to forget how nerve-racking this defense can be after a match like the one against Liverpool in which the defense was hardly called upon at all, but moments like that bring the reality screaming back into full view.
DH—The highpoint as always was the three points and the return to Premier League action of one Steven Gerrard. We've badly missed our captain and he's going to be hugely important for us this season.
The low point was the second half. We simply stopped playing. Not sure what was said in the dressing room at half time but it didn't work. Kenny has a lot of work to do before this weekend's derby.
Conclusion—High points for the most part revolving around top players for each club. Gerrard, Bale, Van Der Vaart, Van Persie, Nani and Torres all get a mention. Spare a thought for Everton who didn't have the best of days.
2) Who Has Been Most Impressive New Signing for Your Team This Season?
Chris Brunskill/Getty Images
JD—Mikel Arteta, without a doubt. He has played deeper than expected but the most impressive thing has been his work rate. Rather than operating as an advanced playmaker in the Fabregas mould, Arteta has performed more as a classic box-to-box midfield presence. This has been very important in the absence of Jack Wilshere. Arteta's passing has been simple, efficient and effective. This kind of composure is just what Arsenal need in midfield. Arteta's assured and measured play can help create a confidence which can spread through the team.
RR— Phil Jones. With Vidic and Ferdinand both out in the beginning of the season, Phil Jones has really stepped in and performed incredibly. It's hard to imagine he is only 19, because he plays with composure and maturity that is equal to that of seasoned EPL veterans.
MC—Well, there are only two—Royston Drenthe and Denis Stracqualursi. Apostolos Vellios signed in January, despite several reports on him being a bargain signing. Drenthe seems a colourful character off the field and his game is very suited to the Premier League. He is still relatively young and brings energy, speed and trickery perhaps not wholly suited for, or appreciated, in Spain. He is short of match fitness but should eventually forge an exciting partnership down the left with Leighton Baines.
999—Without a question, Juan Mata. Class player. To be fair, he hasn't had much opposition as none of our other new players have featured enough to be considered. Still, it's been a while since a player has come in and influenced the we play so much so quickly. His arrival seemed a little low key amongst all the hype surrounding the Aguero, Young and Nasri deals but one could argue that Mata is not only Chelsea's best signing but the best signing of the summer, period.
SB—I was honestly the first in line to openly and harshly criticize the business side of White Hart Lane for the players that they managed to grab during the transfer window. But after a few opportunities to see them all in action, I unabashedly retract all previous criticisms. Friedel has been incredible in goal, Adebayor has been everything Spurs need to finally find the back of the net, and Scotty Parker—well, Scotty Parker is easily my answer to this question. He's all over the pitch, he never tires, he knows when to make well-timed tactical fouls, and he's just what Spurs need to keep the opposing sides from scoring an average of four times per match like United and City did before he showed up.
DH—Liverpool have been in desperate need of a left back since John Riise packed up his cannon of a left foot and headed for Rome. They've finally found one it would appear in Jose Enrique. He's been our most impressive summer signing but he still has some work to do. He gets beaten for pace a little too often for my liking and he needs to get closer to his man and prevent crosses, because crosses from his side of the field have cost us two goals this season. Still though, he's impressed for the most part defensively and has linked well with Downing going forward. Neither would have been my first choice truth be told, but we must make do.
Conclusion—Drenthe, Mata, Jones, Arteta, Parker and Enrique are the new boys to watch out for from the six represented clubs. Interesting that three of the six are Spanish and another one moved to England from Spain. Spanish dominance is everywhere!
3) Who Has Been the Best Bargain Buy in the EPL This Season?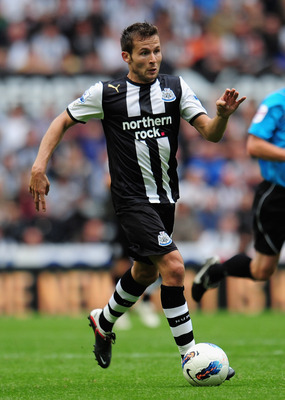 Shaun Botterill/Getty Images
JD—Jose Enrique has been Liverpool's most consistent performer all season. He is strong and composed in defense and accomplished on the ball when going forward. As an Arsenal fan, it's easy to think that Wenger missed a trick when he opted not to make a move for the solid Spaniard. Considering the mistake-prone Gael Clichy cost £7 million and Everton have rated Leighton Baines in the £12-15 million region, Enrique is an absolute bargain at a mere 6.
RR—Yohan Cabaye. Signed for £4.8m, he has been monumental in the reason that Newcastle United currently find themselves in fourth place. The best is yet to come, but if Cabaye can continue displays like he has been, he is going to be one of the best buys of the season and on the radar of some top clubs.
MC—In terms of value, I mentioned last week that I was very impressed with Newcastle's Yohan Cabaye. He seems a snip at just over £4 million. A skillful, young, full French international, any English equivalent would cost £20 million. Elsewhere, QPR getting Joey Barton and Sean Wright-Phillips for next to nothing looks astute business and Scott Parker and Charlie Adam were also both shrewdly acquired. However, I'll stick with Cabaye, and throw in Shay Given, a steal at £3 million. Both players have been in great form so far, contributing much to the unbeaten starts of Aston Villa and Newcastle.
999—Joey Barton on a free. Yes, he's a villain and he loves to play that role but nobody can deny his unquestionable ability. As I pointed out in the previous round table, his ability is certainly not the only attribute he brings the newcomers. He has bags of experience at the highest level, which for a newly promoted club could prove invaluable and he's a great leader, validated by Warnock's decision to hand him the captain's armband from the get-go. His antics on and off the pitch split opinions, but based on ability alone he is up there with the best English midfielders at the moment and for me, regardless of what people think of him, for QPR to snap him up on a free is excellent business and easily the bargain of the summer.
SB—I don't mean to show my Spurs bias so shamelessly on this one, but I've got to go with Scott Parker again (partly because I'm not taking any free transfers into consideration, since "bargain buy" to me implies an actual transfer of funds). Very few players have made as immediate and substantial an impact on their new clubs as Parker, and most who rival his contributions were purchased at a much higher price. It's not just his value as a player, though. It's how he fits into the formation. Scott Parker was born to play with this group of guys.
DH—Michael Vorm and Shay Given have stood out for me. Two great bargain pick ups. They've really solidified their teams and will gain them a lot of points this season.
Cabaye, Parker and Barton are also fantastic signings at bargain prices. Scott Parker is the reigning player of the year and Spurs snapped him up for peanuts! Barton is as good a midfielder as England has, other than Jack Wilshere and he was on a free! Cabaye has been outstanding for the Toon, dominating top class opposition and cost less than £5million!
Conclusion—Yohan Cabaye has impressed the panel the most, and honourable mentions go to Scott Parker, Shay Given, Michael Vorm, Joey Barton, Sean Wright-Phillips, Jose Enrique and Charlie Adam.
4) Which Teams Are Most Likely to Go Down?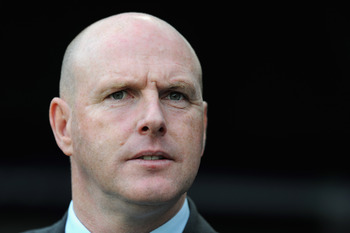 Gareth Copley/Getty Images
JD—Swansea seem favourite. They simply cannot score goals, which is a shame, because their approach play is excellent. Swansea's passing achieves the sought after double of being pleasing on the eye and executed with real purpose. They must fashion a strikeforce to reward their style.
As difficult as it is to admit, this could be one season too many for Wigan. It is difficult to place them in a 'most likely' category, given that they have looked in considerable danger for the last few seasons, but somehow always manage to escape. But they have failed to upgrade in any real way since last season and suffer from their own ineptitude in front of goal.There is a plethora of candidates for the third spot.
None of Blackburn, Bolton Sunderland or West Brom can be easily ruled out. But Norwich take the last spot. They have enjoyed some recent success and there have been similar surprise teams in the past, namely Reading and Hull. Norwich will be much tougher opposition than anticipated, especially at home. But it is difficult to see them maintaining consistent enough form over the course of the season. Unlike QPR, they seem to lack the necessary firepower to help them pick up tough points.
RR—Norwich, West Brom and Wigan. I have not been necessarily impressed with these teams, and I don't think they have what it takes to stay up again.
MC—Blackburn, Swansea and Norwich. Swansea and Norwich have impressed, but still seem short of firepower as well as a few marquee names. They play attractive brands of football, but will surely need further supplementing in January to survive. For me, the whole Blackburn situation reeks of disarray. Steve Kean made some crafty last minute purchases, yet surely lacks the required pedigree or credentials to lead a top flight side. Supporters have already begun protesting against him although he is not even the biggest issue at the club. That would be the new owners.
999—Swansea, Blackburn and Wigan!
Swansea—While they will certainly score a lot of goals, unfortunately for them they concede just as many. Unless they strengthen significantly in the winter, which I don't think they will, I cannot see them defending well enough to avoid the drop.
Blackburn—They are just a generally poor team with a poor manager. Their biggest mistake was getting rid of Big Sam and I'm sure the Indian chicken farmers are regretting that decision. They expressed their desire to watch good football, hence the Big Sam dismissal but they have made next to no effort in bringing in the players capable of playing good football. They made their expectations and ambitions pretty clear, which are the dizzying heights of 12th position. So average players, poor manager and bad owners, it would seem Blackburn are all set for wretched season.
Wigan—This was a tough one. Between them, West Brom, Norwich and Wolves, that last relegation spot is going down to the wire. They've got decent players, a good manager and a great owner but unfortunately for them, after surviving by the skin of their teeth on the last day last season, I cannot see lightening striking twice.
SB—It's way too early to tell at this point. I'm just thinking back to the last match day of 2010-11, and how the relegation picture changed about eight times just in the time that I was watching Spurs vs. Birmingham City. The only one that I'm tempted to call right now is Bolton, and not just because they're currently at the bottom of the table, either. Their transfer window was less than spectacular, the injury woes have been dreadful, and now Stuart Holden is said to be expected out for an estimated further six months. Things are looking a bit bleak for the Trotters.
DH—Blackburn are my favourites to anchor the division this season. I think the lack quality in all areas of the pitch and they lack a manager. I'm sure Steve Kean is a nice guy, but he's a terrible manager.
I think Norwich will go down, because I feel they lack quality in midfield and that's a key area in the Premier League. I wouldn't be overly optimistic about them scoring many, or keeping a lot of clean sheets either.
And I'm hoping West Brom go down, purely because I dislike Roy Hodgson. If he gets the sack, then I want them to stay up.
Conclusion—Blackburn, Swansea and Wigan are the panels favoured three for a trip to the Championship!
5) Why Our Readers Should Watch Your Team Play This Weekend
JD—Any time these particular versions of Arsenal and Spurs get together, a wide open, attacking game seems a certainty. Both fancy themselves as the practitioners of flowing football in its purest form and both are better going forward than in defense. Spurs have the capability to be more stout with Adebayor and Parker in the team, along with the return of Ledley King. But this will not alter their approach at home. This Arsenal side is only capable of playing one way and that is expansive.The stakes are high in this derby with both teams having a lot to prove. Spurs seem desperate to prove they can now finally overtake Arsenal. Arsenal want to prove they are still a force to be reckoned with this season. There's no better way to do that than by winning this derby.
RR—Well, who doesn't like goals? Norwich heads to Old Trafford to face United when United is currently unstoppable. They are clicking in all sorts of ways, and the squad is young and hungry. I fully expect Sir Alex will look to attack and boost United's goal differential. What better players are there currently to watch other than Nani, Rooney and Young?
MC—It's the Merseyside derby! Whole-hearted passion, extreme emotion, guaranteed controversy, feisty challenges, yellow cards, red cards, bedlam from the stands, and all of this happening before your own team kick off, surely the perfect appetiser to the football weekend? Despite not having a great overall record against Liverpool, David Moyes recorded a victory in this fixture last season and will hope for a repeat performance as Everton face a daunting October fixture list. For Liverpool, Steven Gerrard seems poised to feature and with Everton's options slightly less lavish, it will be interesting to see exactly how Kenny Dalglish deploys his troops. Most of his squad are nearing full fitness and he faces a few selection dilemmas.
999—Bolton are on a wretched run of form. Since their opening day victory, they've lost five league games on the trot conceding, 16 goals in the process, while Chelsea haven't yet hit vintage form and are slowly gaining pace. In fairness to Bolton, four of those games have been against Manchester City, Liverpool, Manchester United and Arsenal. Now they're up against Chelsea, so at least they're getting these games out of the way early on. As mentioned earlier, Chelsea's defending from crosses is atrocious and this being Bolton's forte, we might just have a very interesting game on our hands. If Bosingwa is in the lineup, I would put good money on Bolton scoring at least one from a set piece.
SB—Are you kidding? It's the North London Derby! You have to go all the way up to Manchester to find animosity and hatred that runs this deep!
DH—Because there is no greater derby match in Europe! Forget Milan, forget Manchester, forget North London. Nothing comes to close to Liverpool versus Everton. This game comes at a key time for both teams. Neither have been overly impressive this season and both will be desperate to win this game. No two clubs have history like Liverpool. Everton openly despise Liverpool, and Liverpool openly mock Everton whenever the opportunity presents itself. The game promises to be a belter, and to add some spice, Stevie Gerrard is back!
Conclusion—Whatever you do this weekend, do not miss the Merseyside and North London Derbies!
Thanks For Reading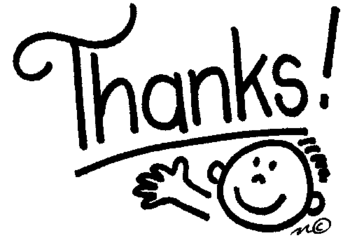 Keep Reading