Ichiro Suzuki: Has He Done Enough To Be a Hall of Famer?
September 27, 2011
Otto Greule Jr/Getty Images
Ichiro Suzuki was unique the moment he stepped onto Safeco Field. Even though he was technically a rookie, he entered with more fanfare than most veteran free agents. He won the Rookie of the Year and the MVP Award in 2001. He has the all-time record for hits in a season and more consecutive 200-hit seasons than any player in the game's history.
On the other hand, he hasn't hit for much power and he doesn't draw a whole lot of walks. Therefore, most of his value is tied to his batting average. That's not bad when you are hitting .360, but when you are hitting .275 like he is this season, it means you aren't that good. So, let's build our case and take a look at both sides of the issue.
The Numbers
AVG/OBP/SLG: .326/.370/.422
Hits: 2,427
HR: 95
EBH: 449
Runs: 1,127
RBI: 605
Based on these numbers alone he would be a marginal Hall of Famer if he retired following the season. We can presume that he will play another season or two at least and if his normal level of production continues, he will surpass 2,700 hits. That's a pretty significant total.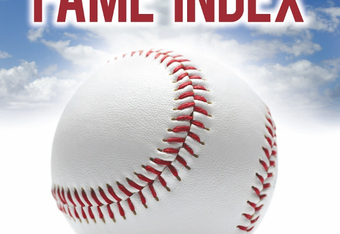 Yet, a .792 OPS is nothing special to write home about. For a corner outfielder, that mark would almost be considered average. Yes, he is a very good baserunner (423 stolen bases) and a very good defensive right fielder, but even then that would only rise him to the level of good.
The Index Numbers
Some of you may have read my pieces on Edgar Martinez, Ken Griffey Jr, and Randy Johnson. If you did then you know about the index. Ichiro is still an active player, so we can't predict where he will end up, but we can look at where he is at now.
Career WAR: 54.9
Peak WAR: 55.0
Career WARP: 49.2
Peak WARP: 49.9
Career Win Shares: 88.67 (projection)
Peak Win Shares: 87.0
Index Total: 384.67
Based on these numbers alone, Ichiro will likely end up being a borderline Hall of Famer. Of course, these numbers are not the only consideration. It is called the Baseball Hall of Fame and not the MLB Hall of Fame.
Considering Japan
Ichiro became a full-time player in 1994 at the tender age of 20. From there he never hit worse than .342 in Japan and collected more than 1,200 hits. His lifetime batting average in the country was .353. When you combine the two countries he has nearly 3,700 hits.
Of course, critics will point out that the Japanese leagues are easier than the major leagues. Yet, Ichiro was the first star position player to come from Japan and his success paved the way for others to come. Now, players from multiple Asian countries are being signed to play in America.
Final Verdict
While the index numbers frown on him now, his experience in Japan coupled with the high-profile records he already owns make Ichiro a shoe in for the Hall of Fame.