Miami Dolphins Work out Safeties Mark LeGree, Darcel McBath
September 8, 2011
Andy Lyons/Getty Images
As part of their regular routine of doing their homework on available players, the Miami Dolphins worked out free-agent safeties Mark LeGree and Darcel McBath on Wednesday, according to Aaron Wilson.
A three-time FCS All-American at Appalachian State, LeGree was waived by the Seattle Seahawks during final cuts after recording four tackles in the preseason. Selected by the Seahawks with the No. 156 overall pick in April, LeGree was the fourth-highest draft player to be released over the weekend.
McBath (6'1", 196 pounds) was selected by the Denver Broncos 48th overall in the 2009 NFL draft out of Texas Tech. One of the many failed draft picks of the Josh McDaniels era in Denver, McBath totaled 43 tackles, two interceptions and four pass deflections in 20 games (one start) over two seasons.
Both LeGree and McBath are free safety prospects with upside, but they have both also seen their professional careers get off to rocky starts.
However, the Dolphins are always searching for young depth to develop and the workouts come at a time when starting safety Chris Clemons has been missing practice due to injury. Second-year man Reshad Jones will start Monday night against the Patriots if Clemons cannot.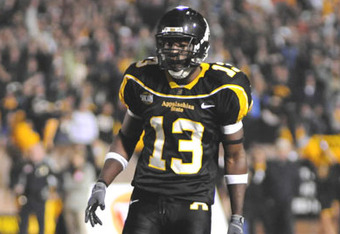 Barbre, Brackett Officially Let Go
According to Pro Football Weekly, Miami Dolphins have released offensive lineman Allen Barbre from injured reserve and rookie tight end Brett Brackett from the practice squad, both with injury settlements.
The veteran Barbre was signed toward the end of the 2010 season and was placed on injured reserve in August with an undisclosed injury. An undrafted free agent from Penn State, Brackett suffered a broken hand after re-joining the team's practice squad this week.
While Barbre is almost certainly done for good in Miami, Brackett could be back once he's healthy. That being said, the practice squad does have an "injured" designation that opens up a spot, so it seems odd that the Dolphins would opt to outright release him.
The Dolphins now have one spot open on their eight-man practice squad. Seventh-round rookie nose tackle Frank Kearse became the most recent member after his release on Monday.

Discuss this article on the forum here!
---
Chris J. Nelson majored in journalism at Georgia State University and currently works for Turner Sports in Atlanta. He operates his own Miami Dolphins website, The Miami Dolphins Spotlight, and he can be followed on Twitter here.