MLB: 10 Most Embarrassing Playoff Chokers Ever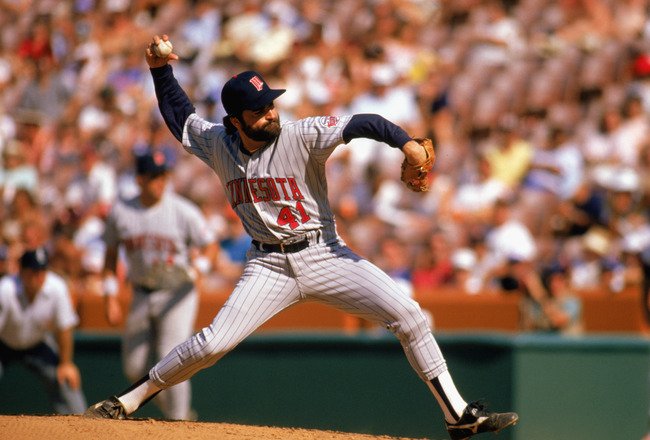 Stephen Dunn/Getty Images
Major League Baseball's regular season offers 162 opportunities to each player every year to hash a reputable name for themselves into baseball's immortal, and extensive stat books.
In each of these regular seasons, we witness epic heroics, massive failures and a more than healthy share of mediocrity.
However, the legacies built in the six-month long grueling marathon that is the MLB regular season lose all meaning in October, the month where regular season legends fall, and the unheralded become heroes.
Yes, the postseason brings with it a wondrously strange ability to suck the talent out of men who were crucial elements to their team's regular-season success.
Let us take a look at some of these men who's talent was nowhere to be found in at least one postseason series.
Enjoy!
Jeff Reardon: Atlanta Braves, 1992 World Series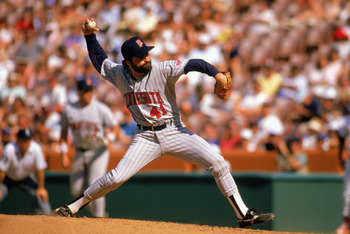 Stephen Dunn/Getty Images
In the photo above, Jeff Reardon was a member of the Minnesota Twins.
While with the Twins, Reardon accumulated 104 saves with 190 strikeouts in 226.1 innings.
A very reliable closer, he was bringing high hopes to Atlanta when they picked him up as a rental player for the 1992 playoffs.
A good comparison to Reardon's rental value is to that of a DVD rental that you have to return because it doesn't play.
Unfortunately for the Braves, they couldn't return Reardon.
Instead, they could only watch as he gave up the winning runs in the ninth innings of the second and third game of the 1992 World Series. One they would end up losing.
Johnny Pesky: Boston Red Sox, 1946 World Series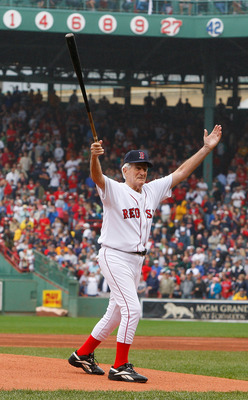 Jim Rogash/Getty Images
A hero of Boston Red Sox culture, Johnny Pesky was given the highest honor one can receive when his No. 6 was recently retired by the club.
Luckily for him, his infamous botched play was left out of the decision-making process.
Had it not been for Pesky, the "Curse of the Bambino" could very well have been ended 58 years earlier than it did.
It was Game 7 of the World Series, in the bottom of the eighth inning and the score tied at three.
The St. Louis Cardinals had Enos Slaughter on first base with two outs, and Harry Walker at the plate.
Slaughter was stealing when Walker hit a double into center field. A double that would be fielded and relayed to the cutoff man—Johnny Pesky—at shortstop with time to make a play.
No play was made, however, as Pesky held on to the ball and hesitated on a throw to home, eliminating any chance for a tag.
Slaughter came home as the fourth run, giving his team the 4-3 lead, making them World Champions.
Reggie Jackson: California Angels, 1982 ALCS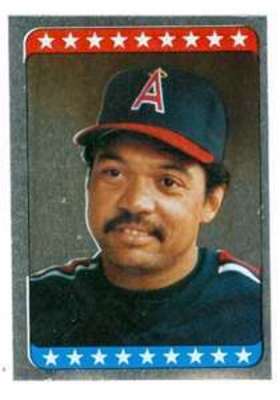 Ironically, Reggie Jackson is widely known by his nickname Mr. October. A nickname given to him during his time with the Yankees, when he put on some of the most impressive postseason performances of all time.
In 27 postseason games, Jackson accumulated 10 home runs, and 24 RBI while hitting .357.
While he holds the record for most home runs hit in a World Series, Jackson's postseason heroics will always have a blemish representing his ghastly performance in the 1982 ALCS.
As a precursor to the postseason, Jackson hit .275 with a league leading 39 home runs; numbers that would mean nothing in October, the same month that is synonymous with his name.
En route to the Angels' first World Series, the man who was once the most popular postseason hitter of the era found himself running back to the dugout faster, and more often than he had been running the bases.
In 18 at bats, Jackson hit safely in a measly two of them, giving him a dreadful .111 batting average and forever tainting the name Mr. October.
Alex Rodriguez: New York Yankees, 2006 ALDS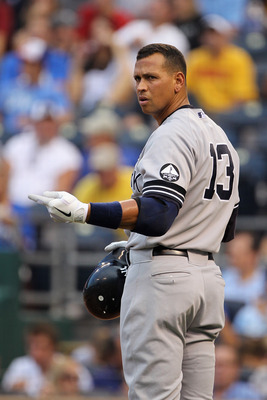 Jamie Squire/Getty Images
Although Alex Rodriguez would rank in the Top 3 for most of the sporting world's "Biggest Divas" lists, the performance he has put on since he broke into the major leagues in 1996 begs the respect for his abilities as an athlete.
In 15 postseason series, A-Rod has posted numbers that are quite contrary to the reputation he has made for himself as a poor postseason hitter.
While he has been considered the polar opposite to teammate and longtime friend Derek Jeter in many ways, including clutch postseason hitting, Rodriguez has hit .290 in the playoffs with 13 home runs and a .390 OBP.
As a high-calibre player, however, your regular season successes are expected to translate to the postseason. Many of the best players who ever swung a bat can vouch for both regular and postseason statistics.
Rodriguez put on one of the poorest, embarrassing and useless performances in the 2006 postseason, where he amassed just one hit, zero walks and four strikeouts in 14 at bats. This translates to a whole lot of nothing on the stat sheet, with a .071 batting average to top it off.
Already receiving grief from a great majority of baseball fans for his use of performance enhancing drugs and team-second attitude, Rodriguez will likely never live to see the day when his 2006 postseason efforts, or lack thereof, are forgotten.
Trevor Hoffman: San Diego Padres, 1998 World Series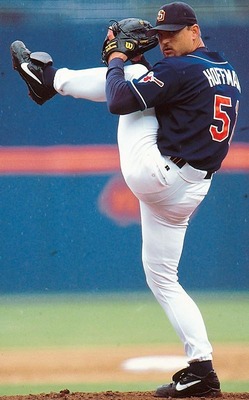 The San Diego Padres played the New York Yankees in the 1998 World Series. In 1998, the Yankees were one of the best baseball teams ever assembled, finishing the regular season with a 114-48 record.
Trevor Hoffman would play his first, and last World Series game against the Yankees in 1998, and it wouldn't be memorable.
It has been said that when the '98 Yankees beat you, they "did it with class. It was as if they beat you in rented tuxedos."
While they were in classic pinstripes the night they crushed the World Series dreams of Trevor Hoffman, that quote held true.
In two innings against the Bombers, Hoffman walked a batter, and allowed a three-run home run to Scott Brosius to end the only postseason appearance he would ever experience in his 601-save career.
While Hoffman flourished as a big league closer for the length of his career, his only memories of World Series baseball remain those in which the best team in baseball dismantled his talent and sent it with a one-way ticket back to regular season heroics, where his abilities would stay for the rest of his 18-year career.
Andy Pettitte: New York Yankees, 2001 World Series
In 30 postseason series, Andy Pettitte posted a very respectable 3.83 ERA with a 1.30 WHIP.
He was one of the most valuable starters New York had during their famous run under the management of Joe Torre in the late '90s-early 2000's.
This being said, the 2001 World Series performance he put on is one he would surely like to forget.
As one of the most dominant and reliable hurlers in the Yankees rotation, Pettitte was embarrassed by the Arizona Diamondbacks when he went 0-2 in the series with a forgetful 10 ERA and 1.55 WHIP.
He allowed 12 hits in nine innings, and was a main contributor to the Yankees' loss of the World Series.
While he had been one of the most prolific pitchers of the decade, a performance like that on the biggest stage in the sport is an embarrassing blemish to have on such a successful career's track record.
Multiply all of this embarrassment by about 10 for it being with the New York Yankees in an era where George Steinbrenner was the most ruthless owners in the sport.
Jose Canseco: Oakland Athletics, 1988, 1990 World Series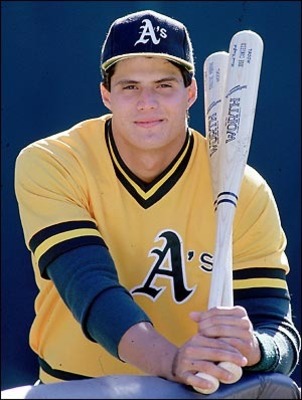 While Jose Canseco has other more embarrassing stains on his career (See: PEDs), his two World Series performances in 1988 and 1990 beg comparison.
Mainly because Canseco was one of the most terrifying hitters of the decade, his shortcomings in '88 and '90 seem 100 percent worse than they would for the average hitter.
Canseco hit 79 home runs in these two years, with 225 RBI in the regular season.
In the postseason, Canseco had a lone hit in '88 in 19 at bats, posting a .053 BA, and another lone hit in '90 in 12 at bats, posting a batting average of .083.
Like Rodriguez, Canseco's abilities as a player will forever be undermined by his use of performance enhancers and his childlike performances in two of the three World Series he played in.
I should mention, the third World Series he played in, when he was 35, saw him go hitless in one at bat.
Need I say more?
New York Mets: 2007 National League East Pennant Race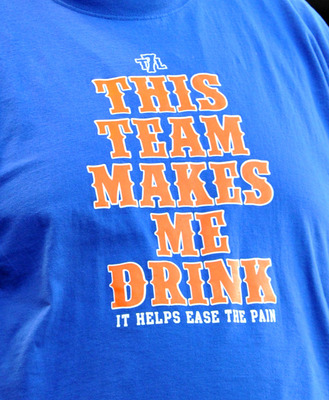 Christopher Pasatieri/Getty Images
The New York Mets might rank No. 1 on a list of most laugh-worthy teams of the century.
Highlighting their run of embarrassment is their 2007 race for the NL East pennant.
Quite simply put, the entire Mets' roster choked on a daily basis for more than half of the last month of the season.
On September 12, with a seven-game lead in the East and 17 games left to play, New York lost 12 of those matchups and were eliminated from playoff contention.
The embarrassment this performance would yield exceeds my borders of perception.
Not just for the team, but the fans.
Mitch Williams: Philadelphia Phillies, 1993 World Series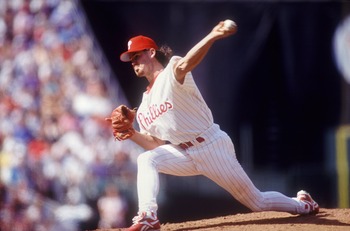 Getty Images/Getty Images
There were enough dramatics to end the 1993 World Series to last through the next season, one that would not end because of the strike.
After reaching the World Series for the second straight year (winning it in the first), the Blue Jays battled the Phillies into the sixth game of the series.
Enter Joe Carter.
Williams came into the bottom of the ninth inning with his team holding onto a 6-5 lead.
After walking Rickey Henderson and allowing a single to Paul Molitor, Carter stepped up to the plate.
Carter worked the count to 2-2 before engraving himself into baseball immortality.
Only Bill Mazeroski had hit a home run in the bottom of the ninth inning to win the deciding game of the World Series, and Williams' tailor made a pitch for Carter to join him.
The dramatics that would follow Carter's walk-off home run were enough to make a grown man cry, and if he didn't on the pitcher's mound, I wouldn't doubt Mitch Williams shed a tear or two for the most embarrassing moment of his career, on the biggest stage.
New York Yankees: 2004 ALCS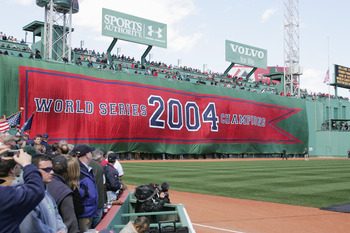 Jim McIsaac/Getty Images
I mentioned the Curse of the Bambino earlier.
Well, because of Johnny Pesky's brain cramp in the eighth inning of that 1946 World Series, the curse remained intact into the 2004 season.
When the Boston Red Sox were down 3-0 in the ALCS, it looked as though it would hold until at least 2005.
The ALCS of 2004 would mark the most epic collapse in baseball, and arguably sports history.
No one in baseball and basketball had ever lost a postseason series in which they held a 3-0 lead.
The New York Yankees would be the first.
Game 4 would see twelve innings, and would end with a two-run walk off home run by David Ortiz, keeping the hopes in Bean own alive.
Game 5 would see a recurrence of Big Papi's heroics when he stepped up to the dish in the 14th inning with two outs. 10 pitches into the at bat, Ortiz would single to center field bringing home Johnny Damon; another walk off hit.
With the series now within striking distance, the Red Sox were a different team. In Game 6, Boston would take a 4-0 lead in the fourth inning, and wouldn't look back, eventually winning 4-2 in nine innings. Controversy and tempers would begin to flare in this game when riot police would be forced onto the field in the eighth inning to maintain peace in the stadium.
Boston was the first team to take a World Series in which they trailed 3-0 to a seventh game, and with all the momentum in their favor, it's an easy guess what would happen next.
No heroics were necessary in Game 7, as an onslaught would be handed out by the Red Sox in lethal fashion. After nine innings, the Sox would win the final game by a score of 10-3, and would go on to win their first World Series in 86 years.
This epic, memorable Game 7 saw a home run by the series' hero David Ortiz, two home runs from Johnny Damon (one with the bases loaded) and a final one by Mark Bellhorn.
While the flame of the devastating run by the New York Yankees and their core of Derek Jeter, Mariano Rivera and Jorge Posada (who won four World Series in five years under Joe Torre) had been dwindling in the few years prior to 2004, the most epic collapse in sports history would bring it to a not so sudden halt.
It would also change the attitude of the most decorated organization in the game for the years that followed, and renew a rivalry that, for many years, had the scales tipped to one side.
Keep Reading

Boston Red Sox: Like this team?