Chicago Cubs: Will They Hire Andrew Friedman, Epstein, Cashman or Billy Beane?
September 3, 2011
A. Messerschmidt/Getty Images
With September here, it's only a month away from the Cubs starting the only season that matters to them this year—hunting season for a new general manager. And according to all reports, Cub owner Tom Ricketts is hunting big game.
You keep hearing Andrew Friedman, Brian Cashman, Theo Epstein and Billy Beane's names thrown out there.
Cashman and Friedman will be available once the season is over, while Epstein has a year left on his contract, and Beane owns a piece of the A's and is signed through 2014.
Epstein is an intriguing figure. Having broken the Bambino's curse, would he be brave enough to take on the billy goat?
Others came close before him in Boston, but in Chicago, we're not playing with hand grenades - because the Cubs haven't been close enough to cause collateral damage.
He is exactly what Tom Ricketts described when talking about what he was looking for in a new GM. The problem is he would probably want a title that has president in it, and Ricketts seems reluctant to do that.
Normally a team will let you out of your contract if you are bettering yourself, but moving laterally doesn't fit that criterion. Would he really want to leave his favorite team growing up, along with the deep pockets available in Boston for the challenge that is the Chicago Cubs?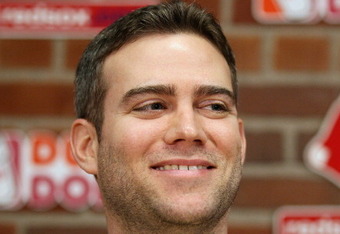 Elsa/Getty Images
While I would love him, I don't see that happening.
Speaking of deep pockets, there is talk Cashman is ready to leave the Yankees because he is tired of working for the Steinbrenner boys. He's had a lot of success in New York, but he inherited a stacked team, and has unlimited funds that nobody else can match.
You have to ask if he is as good a GM as his record indicates. It's easy to build a team when you can pay for your mistakes to go away. He's not going to have that in Chicago.
The question is if he really is that good a general manager. I don't think he's good enough to break the curse in Chicago, and I would take a pass.
That brings me to my choice—Andrew Friedman. The word is that he is very comfortable in Tampa.
He is very close to the president and the owner of the team. He has no pressure to win, because nobody expects him to in a division with the Yankees and Red Sox, and a payroll that would only cover a few players on either team.
It's a small market with no media pressure. If he comes to the Cubs, he jumps into a fire pit because he will be viewed as a savior. If he doesn't perform in front of a fan base that is tired of waiting for a winner, he will be castigated.
He will also be in a much larger media market. Even though it's not as tough a market as some make it out to be, it's nothing like the free ride he gets and will continue to get in Tampa.
Those are the reasons to stay, and while he has developed a great reputation for the success he has achieved, it's nothing compared to what would happen if he's successful in Chicago.
He would own the city and be viewed as one of the best general managers ever if he could achieve something that has eluded every other GM running the team since 1908. He couldn't get that anywhere else.
If he has an ego, he won't be complacent and stay in Tampa. Of course he could leave and go to his hometown of Houston, where it's possible his father might even get involved with the team, but it's not Chicago. It doesn't have the cachet.
He would immediately come to a team with the biggest budget in a weak division, so if he takes the job, his success is almost assured.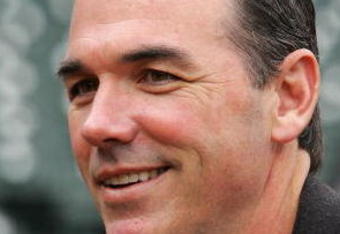 Jim McIsaac/Getty Images
Would he be able to find a way to do what nobody else has? I sure would like to find out, but I don't think I'm going to.
That leaves us with Mr. 'Money-Ball' Billy Beane. He was the one who begot an Epstein and Friedman.
Everyone wanted their own Billy Beane-type of general manager.
He's been in the position since 1998 with the A's, and they have made the playoffs five times during his regime. But they won only one playoff series, and that was in 2006. They have failed to make the post-season since, and haven't even hit the .500 mark.
His shine has worn off. You really could question if he was ever a good general manager.
Even though he was known for cultivating players that understood the importance of on-base-percentage, why were his Oakland teams successful early in his tenure?
There may be a movie celebrating him due at theaters later this month, but he really won because of exceptional pitching. Tim Hudson, Barry Zito, and Mark Mulder were the reason those A's teams were successful, and all three of them were already there when he took over the GM position.
Is it coincidental that they haven't been successful since those guys left the team? I think not! He was never that good a GM. He was a good story.
The Cubs and their fans deserve a story with a happy ending, so I don't want Billy Beane.
(Since I wrote this story, Tom Ricketts extended VP of Player Development Oneri Fleita for four years, so anybody taking this job is having him shoved down their throat. I don't see any of the top guys taking this position, though Beane would be the most likely possibility out of the group I wrote about.
I think they'll end up with a down on his luck current or former GM, or an assistant looking to move up. Either way, it will be a disappointment for Cub fans, but they're used to being disappointed.)