Madden 2012: The 5 Most Dynamic Defensive Players in the Game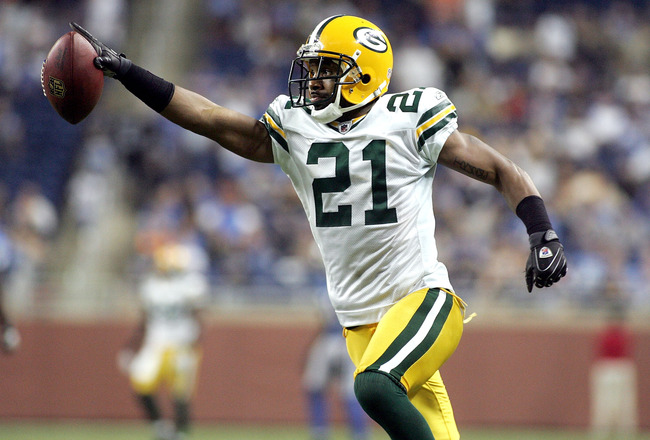 Domenic Centofanti/Getty Images
If there's one cliche that holds true in the NFL, it's that defense wins championships.
And having players who can show multiple looks, take on different responsibilities and confuse offenses is very crucial.
That being said, the following five players are extremely important to their respective defenses, and when playing with them in Madden, this holds just as true as if it were real life.
Charles Woodson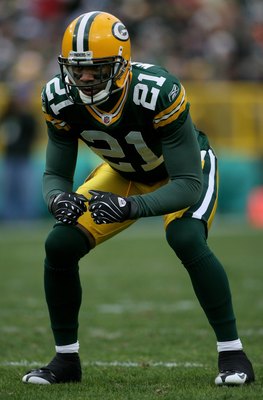 Doug Pensinger/Getty Images
The 2009 defensive player of the year remains one of the NFL's most dynamic players, despite being 34 years old.
Charles Woodson is one of the best cover corners in the game (whether it's man or zone), and his awareness is arguably the best in the game.
He can also get off blocks better than most CBs, while at the same time being a sure tackler.
Health and age are a concern, but the former Michigan Wolverine still has some gas left in the tank.
Troy Polamalu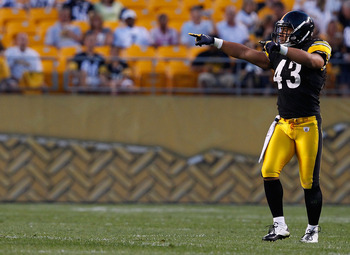 Jared Wickerham/Getty Images
Arguably the best defensive player of the 21st century, Pittsburgh safety Troy Polamalu is the heart and soul of the black and gold.
The best thing about Troy is he disguises his position very well.
You never know if he's blitzing, covering or spying.
In addition, when he's blitzing, it's hard to tell if he's coming now or on a delay.
In coverage, Polamalu is very good at baiting QBs and WRs with his outstanding football IQ.
And don't worry about him if you choose to control another player on the Blitzburgh D.
The A.I. will put him in position to make a play on every play.
Ed Reed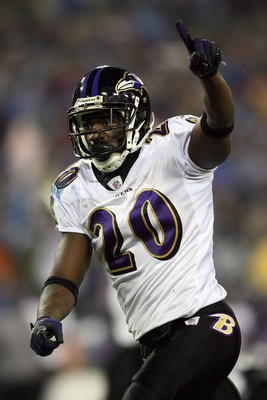 Andy Lyons/Getty Images
Definitely debatable with Troy Polamalu, Ravens' safety Ed Reed is arguably the best safety in pro football.
He's a sure tackler, great in man coverage but even scarier in zone.
To give you an idea of how good he is, last season Reed was on the PUP list through the first six games. So he only played in ten regular season games, but still got eight picks.
Additionally, he forced one fumble, defended 16 passes and managed to put out Cleveland RB Peyton Hillis with a hit that looked like a torpedo into the spine.
Reed is injury prone, but his ability more than makes up for it.
Jim Leonhard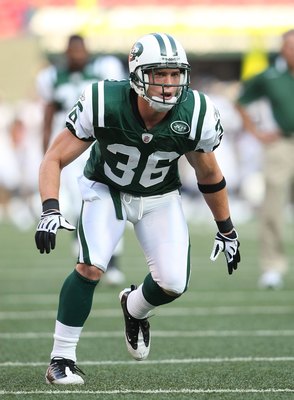 Nick Laham/Getty Images
I'm probably going to take a lot of heat for this one, but Jets safety Jim Leonhard is underrated and under-appreciated.
In Rex Ryan's 1-5-5 defense, Leonhard is used in so many ways that it's no wonder why he goes under the radar.
He's very good at timing up a blitz from anywhere on the field and can cover better than most think.
Also included as part of his duties is being the team's punt returner, something that gives him an edge.
Last season, before his injury, he compiled 238 punt return yards on 21 attempts for an 11.3 yard average.
You can't go wrong with a guy who can play anywhere on the field and make it easier for your offense when there's a change of possession.
Julius Peppers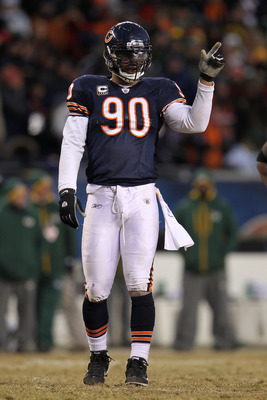 Jamie Squire/Getty Images
Obviously, Julius Peppers' best asset is his ability to rush the QB.
Lest we forget, his size, strength and speed combo is unmatched in the NFL.
Sure, there are defensive linemen who are as fast, as tall or as strong, but none that have all three.
And when he's being double- or triple-teamed from getting to the QB, he can still get a hand up to deflect the pass or pick it off.
Julius is also very skilled in stripping the ball carrier and forcing fumbles.
In nine NFL seasons, he has forced 33 fumbles, with an average of almost four per year.
Be sure to check out John on Bleacher Report.
And you can follow him on Twitter @ Sportswriter27.
Keep Reading