Fantasy Football Draft Strategy: 25 Ways to Avoid Disaster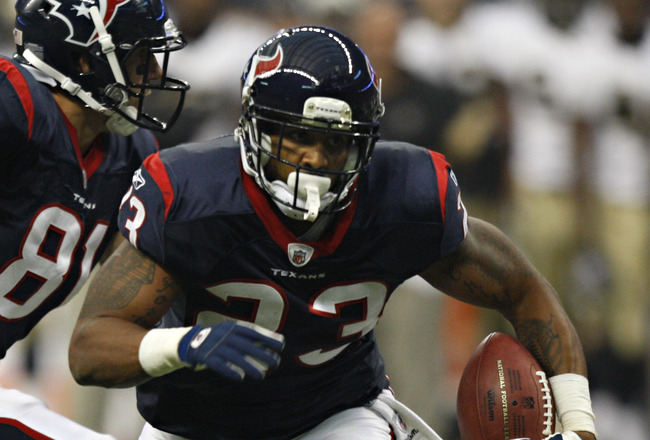 Arian Foster: To Draft or not to Draft?
Bob Levey/Getty Images
Every year, almost every draft, someone will look back in horror at what could have been, should have been, would have been...save for some awful mistake.
What's worse is that most of them are easily prevented beforehand through strict imposition of rules and accurate weighting, easily circumvented if a little forethought and a little planning had been used, or easily managed away if they arise.
Here's a non-exhaustive list of 25 tips to help avoid those tragic, draft-killing blunders that can ruin a campaign before it even gets off the ground. And by all means, consider yourself free to add more in the comments, especially if they're specific to particular scoring league rules. The more the merrier.
Know Your League Rules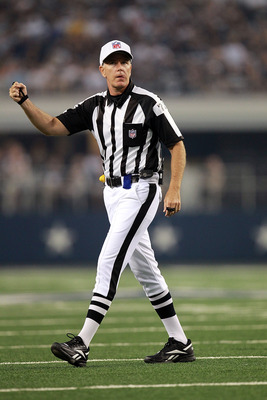 You have to play against the opposition; don't try to play against the rules, too.
Ronald Martinez/Getty Images
Seriously, this cannot be stressed enough.
Know. Your. League. Rules.
Know them. Know them backwards, forwards and sideways. Be able to quote them.
Is it point per reception, or is it touchdown oriented?
How many running backs can you have?
What kind of defensive plays are rewarded most, sacks, tackles, interceptions?
Yardage heavy or geared for scoring?
How many others in the league?
Some of these are incredibly simple questions, but make all the difference. And better yet, if you know the intricacies more than the other guy does you might be able to wangle some otherwise impossible trades.
It's all about being slightly less ignorant than the next person.
Plan Your Drafting to Cater to the League Rules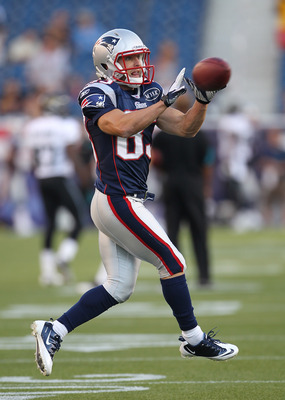 Solid track record in PPR: Wes Welker. Or going to angle for upside with risks?
Jim Rogash/Getty Images
Once you've determined the intricacies of your particular league's scoring system, plan your priorities, or what's basically your draft's philosophy.
Scoring heavy? Points per reception? Either way, you'll need a plan of attack, a theory of the draft if you will.
You determine a plan on how to rate players for whatever your particular league values. This is before you even look at available players, you should have a rough idea of what kind of roster you intend to put together.
For instance: How much weight will you put on prior performances? How much weight will you put on projections? Are you going to focus on proven performers who may be sliding down in production, or are you drafting inexperience with ridiculous upside?
At the end of the day, it's your call, but you should really work this philosophy out in advance.
It seems a silly question, but write it down. "I am drafting based on x. I will choose players based on x, and x is the golden rule I will follow. If I follow x, I will have success."
That's not to rule out flexibility. But what flexibility you do should be within the bounds of your set rules. Nothing is as dangerous as starting off a draft with one philosophy in mind, and completely changing tack. You'll end up with a roster that doesn't make sense.
Determine the Level of Acceptable Risk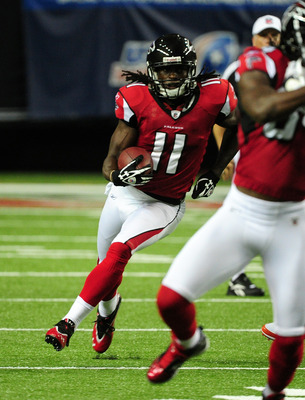 Upside up the wazoo, but how much risk is acceptable in a rookie?
Scott Cunningham/Getty Images
Now you've got your rough philosophy that fits with the league scoring rules, you have to determine a level of risk for your investment.
In particular, are you going to rely entirely on proven commodities with solid, predictable performance but with low peaks? Or are you aiming for boom-or-bust prospects that are inherently risky, but could be highly productive? Or somewhere in between?
At one point or another, there will be a time where you're on the clock, and there's a solid productive player on the board, alongside a guy who could be an absolute stud or a complete dud.
How are you going to manage that? In all likelihood it will happen. Because it's a given, you should determine your reaction in advance.
What kind of pick are you willing to risk on a boom/bust prospect? To what level will being level-headed and conservative doom your team to the fantasy doldrums?
Work this out in advance and have a strategy in place, and you won't get bushwhacked by an ill-advised draft pick when you should have been conservative, or, conversely, you won't miss out on a risky prospect you should have gambled on.
Keep Abreast of Sudden Injuries as They Happen
When's he going to be back? And at what capacity?
Andy Lyons/Getty Images
This one goes hand in hand with levels of acceptable risk.
You have to keep your head around injuries in the National Football League. It's all very good drafting a stud running back a week after he blew out his anterior cruciate ligament.
Similarly, it feeds back into acceptable risk. There may be a player who is carrying a current injury, but may or may not be back this season.
For instance, Peyton Manning.
He's likely to be back this season at some point, in fact, he may not even miss a game. Or he could miss several. Or he could be playing like a winged duck.
Knowing slightly more than the other fantasy general managers might mean you accurately gauge his value and draft accordingly, potentially scooping up a bargain.
Bear in Mind Chronic And/Or Recurring Injuries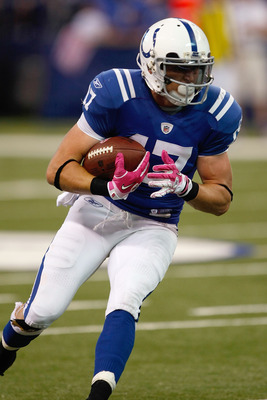 Austin Collie; Injury risk, or fantasy commodity?
Scott Boehm/Getty Images
This is similar to the prior slide.
Some players are just injury-prone. Yet some of those guys are just so dynamic that, irrespective of fragility, they're irresistible at one point or another in a fantasy draft.
To pick out another Colt, you have Austin Collie. The guy was a stud in 2010...when he was upright. Yet he was plagued by chronic concussion-related symptoms, and eventually slated on injured reserve because of it.
Where does that leave him in 2011? Good question.
He may be completely concussion-free for the rest of his career, or he could become a cropper the first time someone rings his bell. In short, he's a risky commodity for a fantasy owner.
Bearing this in mind, you should work out just to what level an injury-risk player is to you. Weigh up the potential production, the likely production, the risk of injury, and whether it would be wiser to spend that draft pick elsewhere.
Create your own formula, if you like. Determine to what extent you value potential value versus expected value versus what you could get from that same pick elsewhere in a less risky prospect.
Plan How to Arrange Your Cheat Sheet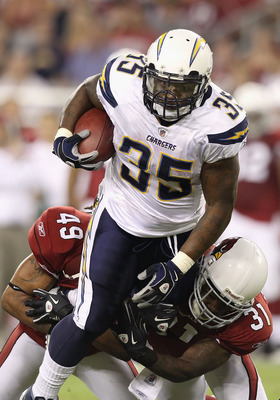 Just what kind of roster will drag you to success?
Christian Petersen/Getty Images
You have your list of rules of your league, your plan of attack for the draft to cater for those rules, your predetermined level of acceptable risk for drafting, your up to date list of injuries, and your arrangement of risky players who have injury factors to take into consideration.
It sounds like a mess, right?
So you construct a cheat-sheet.
Take the above factors and arrange them into a semblance of order.
Are risky unproven players worth more to you than risky injured players? Are you going to target solid, dependable players over all else? Are you someone who will, under all circumstances, take two running backs before a quarterback?
This will give you a set of ideas that will allow you to arrange a cheat-sheet of players you wish to target. When you have a set of criteria upon which you can rate players, you can start to break down available lists.
Arrange Your Data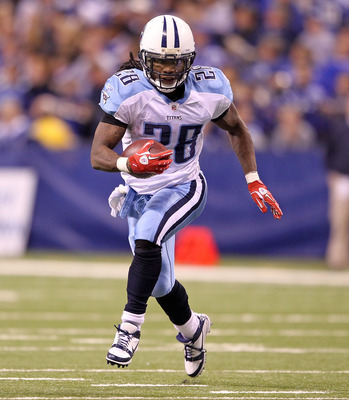 Fantasy commodity number one?
Andy Lyons/Getty Images
You'd have a rough idea now of how you wish your draft to proceed.
You know (roughly) what positions you wish to hit, and when. You know what kind of players will score well in your league. You've already figured who is risky beforehand, either through existing injury, injury risk, inexperience or sheer temperamental nature.
Now you have to make a list of all the available players likely to be targeted, and assign them a value based on the above.
It's entirely up to you how you wish to do this, and probably depends a lot on league rules.
But it would seem wise to break players down by position at the very least, and if you wish, within positions as to "type."
You might like, for instance, to split possession receivers from speed wide receivers, or goal-line running backs from guys who will get a lot of touches as dual-purposes receiving backs. That'll mean a lot if you're in a PPR or a touchdown heavy league.
Once you have these categories, start assigning rankings.
You might be a Chris Johnson advocate, or a Adrian Peterson fan, or prefer yourself some Maurice Jones-Drew. Bang out a list, top to bottom, of the players you consider fantasy worthy, according to the categories and values you have already determined.
Do the same for wide receivers, tight ends, etc. Go that list? Onto the next step.
Create Your Cheat Sheet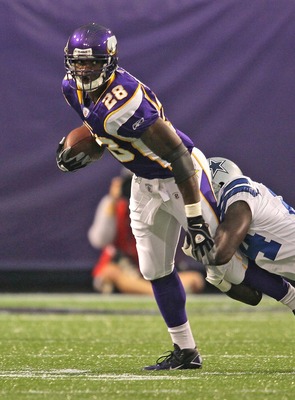 If you don't have a top-3 pick, you clearly need not evaluate every player.
Adam Berry/Getty Images
Hopefully you've arranged your list of players who will score well as per the rules of your particular league.
Now you have to arrange your cheat sheet.
While you could probably go into a mock draft with your list of players and do reasonably well, it's a lot of information to digest, and most of it is redundant. Do you have a Top-3 pick? If not, do you really need to rank Chris Johnson or Adrian Peterson?
This continues all the way throughout. If you've decided your draft strategy sorted, you can start discounting players who don't fit your scheme or clearly won't fit your strategy. All it does is cut down the list, making it more easy to manage.
You could also start arranging your risky players onto a separate list, if you like.
Some sort of "If x player with an injury slips to y position, he's worth a shot" list.
If it never happens, go by your main board. If it does, you can make the choice between your main cheat sheet and your "risk" sheet.
Check You've Paid Your Way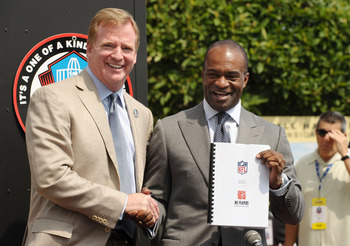 As if we need a reminder of what happens if you don't pay players...
Michael Loccisano/Getty Images
Got your cheat sheet and strategy in mind?
Good. It's probably a good time to check you've done all the administrative things...like pay the bills.
It's just a matter of common courtesy to the commissioner and to your fellow competitors. You don't want to be that guy.
Antonio Cromartie might get away with paying the bills late (or not at all), but unless you have the payroll of the New York Jets to bail you out, pay your way, and do it early.
Don't Be That Guy That Makes Ridiculous Trade Offers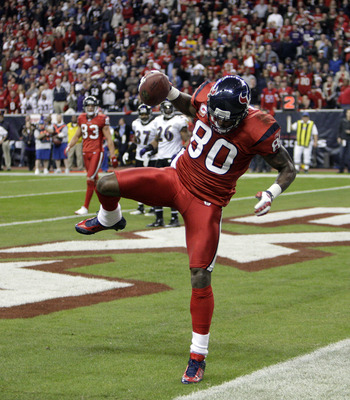 On one leg, he's still better than five of your scrubs.
Bob Levey/Getty Images
"Hey, dude, how about you give me Andre Johnson, Calvin Johnson, and Chris Johnson, and you can have [half a dozen no-names] plus Arian Foster. And he's not hurt at all, I swear."
No.
Before you offer a trade, think to yourself "if someone offered me the reverse, would I consider it?" If your answer is a derisive laugh, don't bother. Just don't.
Credit your league-mates with some semblance of intelligence and don't offer ridiculous trades.
That's not to say you can't try to get the better in trades, but at least do it on the back of a non-stupid trade. Get them in the add-ons.
It's the difference between being a used car salesman and a car dealer.
Don't Entertain Someone Else's Ridiculous Trade Offers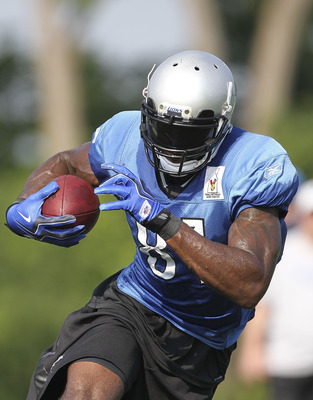 Could well have no eyes; Still worth more than 5 of your scrubs
Leon Halip/Getty Images
If that Johnson, Johnson and Johnson guy offers you five of his nobodies for your three most precious commodities, you're going to say no.
But you realize he's either:
a) Going to offer that same ridiculous trade to someone else; or
b) Going to offer you some other stupid trade of the same ilk.
You really don't have to put up with it. It can ruin the league for others to have some fool plugging his awful wares to all comers.
So if someone tenders something that doesn't make sense, tell them it makes no sense.
Send him or her on their way with a stern, if calmly-worded, warning. He or she might get the message that such trades will never, ever fly with a person equipped with more than three brain-cells.
Don't Undervalue Fantasy Players Just Because You Dislike Them in the NFL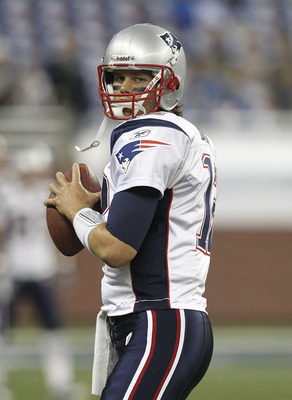 Probably doesn't have 'Peyton Manning' tattooed on his nether-regions.
Leon Halip/Getty Images
You might be the most dyed-blue Colts fan, ever. You might spit horseshoes and have "Peyton Manning" tattooed on your nether-regions.
But if Tom Brady drops to you in a nonsensically low position in the draft, put your Colts fandom on hold; you have a fantasy football championship to win.
If players and coaches can put aside their existing team loyalties to play for division rivals on a year to year basis in the name of business, you can do it too.
Don't Overvalue Fantasy Players Just Because You Like Them in the NFL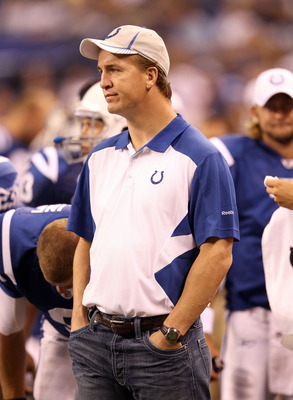 Peyton Manning. Just add groupies.
Andy Lyons/Getty Images
Again, you might be the biggest Peyton Manning fan in the universe. Yep, still got that "Manning" tat on the nether-regions, and no, you're not going to say where the "18" one is.
That's great when you're in a "GOAT" debate or painted blue and strolling down to Lucas Oil Stadium with 10 of your Smurf buddies.
But it can tank your fantasy season if you're going to draft based on what you hope happens and not on what is likely to happen.
Yes, you can take into consideration a player's upside. But that doesn't mean putting on the homer goggles and blinding yourself to reality.
You have to put aside the fandom and make decisions based on logic, risk-assessment and expected return, not on what you hope happens as a fan.
So if you see reports about a player having injuries, or being expected to miss games, or being unlikely to have the usual level of production, if you're going to ignore those reports, do it on a more solid footing than: "he won't be hurt or unproductive, because he's on my favorite team."
Don't Rely on Only One Source of Information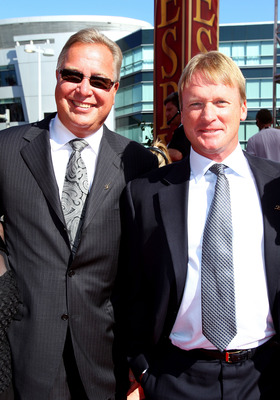 Beware talking heads.
Alexandra Wyman/Getty Images
I realize you may not wish to expend all the effort of putting together your own draft board or cheat sheet.
Instead, you might prefer to go by a magazine or internet source.
But just remember that pretty much everything you read (including this) just happens to be one person's opinion, espoused at one particular time, privy to only a certain set of facts as they appeared during that time. And the writer may or may not be a snake-oil salesman, to boot.
While acknowledging that some opinions are better than others, at the end of the day, just whose opinion do you trust? Hopefully your own.
If you do insist on following instructions or tips or hints or opinions, definitely read around.
Get conflicting opinions. See their reasoning. Make your own mind up about contentious claims, and act accordingly.
That's why I've tried writing this with the onus put on you, the reader, to come up with your own rankings and cheat sheets.
Don't Rely on Old Data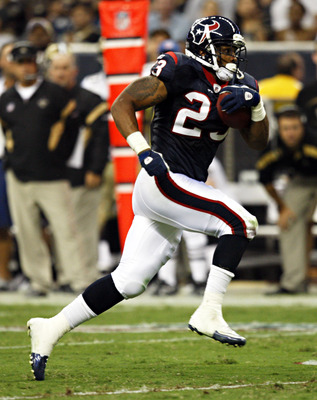 Arian 'Ouch' Foster.
Bob Levey/Getty Images
Once something's published and locked down, it's subject to entropy.
A guy I know just drafted Arian Foster in the second round, was delighted...and then found out about the injury.
Ouch, for both of them.
I'm not actually sure he did it off the back of an out-of-date publication, but it goes to emphasize the risk that yesterday's champion is today's injured reserve bunny.
Remember that every time you read an article, hint sheet or advice guide.
As soon as it's put to paper or the internet, it's subject to being overtaken by events, including blown anterior cruciate ligaments.
Remember Others Might Be Using Old Data
Adrian 'Caveat Emptor' Foster
Bob Levey/Getty Images
This is the flipside of the prior note.
It's inevitable that some people aren't in the know, don't pay attention, or are completely oblivious to the goings on in the National Football League.
And they're ripe for the picking.
This isn't quite the same as offering stupid trades that will infuriate other players.
This is about taking advantage of your own due diligence, and to a certain extent punishing someone who isn't taking their investment seriously.
At some level it's not a game, it's a business decision, so you shouldn't feel bad for taking it seriously. If they don't take their investment seriously through due diligence, they're getting what they deserve.
Don't Forget the Bye Week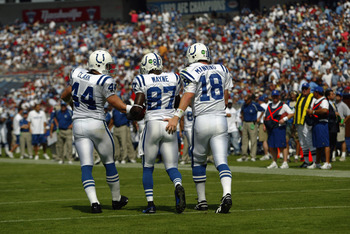 A fantasy trio of Wayne, Manning and Clark? What could go wrong?
Doug Pensinger/Getty Images
Bye-weeks happen. Plan accordingly.
It's easy to be blase about bye-weeks, but you'd hate to get in strife because it never once occurred to you that most of your productive players might be out of action at the same time.
You might even want to take byes into consideration when ranking players. You can figure out when a player's bye week is coming, and work out how that might affect their health at different parts of the season (and thus, production).
Buy Low, Sell High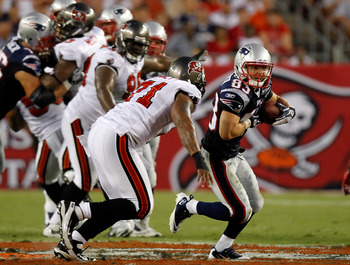 There aren't many guys who are lower but play higher than Wes Welker
J. Meric/Getty Images
Consider this situation: you missed drafting a player you rated really highly for your league before the draft, and he's suddenly struggling to score for whoever his current owner is.
In this situation, you might want to rely on your initial pre-draft evaluation of the player and consider a trade for him.
In certain circumstances, especially prolonged lack of production where he should otherwise be churning out yards/touchdowns, his owner might be frustrated enough to get rid of him at a discount solely to relieve the frustration.
Don't Get Swindled out of Your Frustration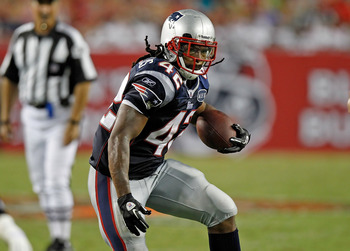 Not many players are as efficient on a week to week basis as BenJarvus Green-Ellis
J. Meric/Getty Images
If you can buy low, sell high, so can every other person in the league.
At one point or another, one of your players might be frustrating you. They irk you by having favorable match-ups, but don't follow through. They underperform for weeks at a time, and you're wanting to ditch them.
Don't.
Stick to the evaluations you made before the draft, especially if the player you're talking about is healthy, just temporarily unproductive. The key is "temporarily."
Know When to Actually Cut Your Losses: I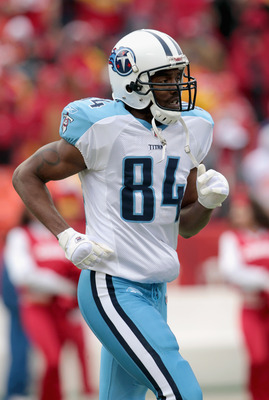 Randy Moss. In name, anyway.
Jamie Squire/Getty Images
Sometimes, a guy is just broken.
It might be age. It might be injury. It might be a contract issue.
Sometimes a guy just mentally packs his bags and goes home (see: 2010 Moss, Randy).
When do you cut your losses?
I hate to say it, but probably around the time that trade offers fizzle out. But if you start to see the wheels fall off a guy, study it up.
Read the team's press, read the division rivals' press, see if you can glean information from opposition defensive coordinators. If they mention they're not gameplanning to take that guy away any more, cut him. He's done.
Know When to Actually Cut Your Losses: II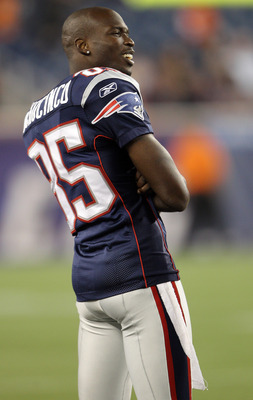 Chad Ochocinco, not a Bengal. You can tell because he's smiling.
Elsa/Getty Images
Sometimes, the problem isn't the player you drafted.
Instead, it can be that their situation is so toxic that you should bail on the guy, because it's clear his NFL team has.
The 2010 Chad Ochocinco comes to mind.
Ocho had Carson Palmer throwing at him, and it was clear Palmer had checked out early. Terrell Owens was vulturing his looks by threatening to blow up the locker-room, TO-style.
The Bengals had no identity, no rudder, and unsurprisingly went astray, just like Ocho's fantasy production.
You have to be aware of the surrounding talent and overall team stability. If it doesn't exist and your player isn't producing, it isn't likely to pick up any time soon.
Be Constantly Aware of the Depth Chart on Your Players' Teams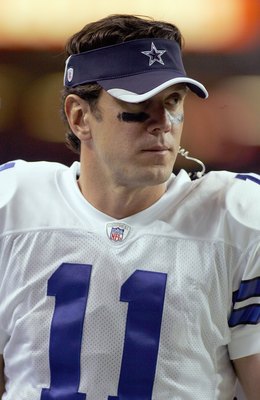 Brady'd, then Romo'd.
Ronald Martinez/Getty Images
Sometimes your draftee hasn't got anything wrong with him.
Sometimes he just gets leapfrogged by someone far outperforming their preseason expectations.
This happens in reality, too.
Some ex-sixth round, ex-fourth string quarterback called Tom Brady eventually displaced Drew Bledsoe. Bledsoe went to Dallas and was displaced by an ex-undrafted free agent, Tony Romo.
You have to be aware of the potential for this to happen.
Keep an ear to the ground and tease out the situations of your players from multiple sources. If one of them is being slid aside for an upstart on their own roster, consider moving sideways onto the upstart.
Remember to do it quickly, too, else you'll wait too long and someone will come in and steal your handcuff.
Keep an Eye on Other People's Handcuffs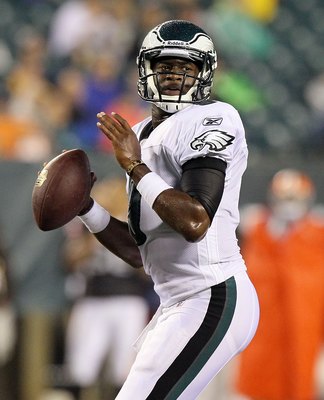 You might consider attaching Vince Young to your Mike Vick. Or maybe not.
Jim McIsaac/Getty Images
If someone else has just drafted a guy with a temperamental injury history, you might consider stealing his handcuff.
You'll either get a guy who may or may not be able to produce during the year (and sometimes in big lumps if they become a number one for weeks at a time), or you'll get excellent trade-bait to the person who has the injury-prone stud.
Either way, you win.
Keep an Eye on the Depth Charts of Other Players' Teams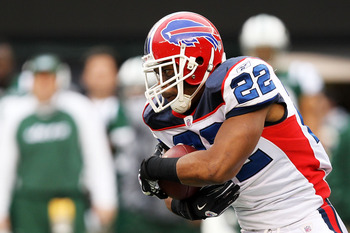 Can you find the next unheralded but productive Fred Jackson-type?
Michael Heiman/Getty Images
If you can predict the elevation of a previously unknown fantasy commodity before the other players in your league, you can steal him away, make some points, and deprive some other player at the same time.
And best yet, you can do it with your low-round draft picks. That's where the victories are to be won, down in the unexpected but potentially lucrative picks.
Practice Makes Perfect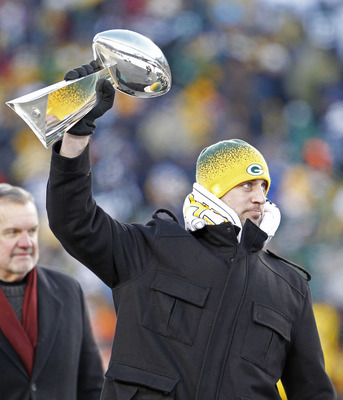 Hopefully your victory doesn't leave you gloomy.
Matt Ludtke/Getty Images
Make use of free fantasy leagues as practice.
In face, make use of as many free fantasy leagues as is physically possible without falling off your computer chair in exhaustion, with the intent on testing as many of the above theories as possible.
Invent your own philosophy, and test it out in different ways by taking risky players.
Draft conservatively, aggressively, middling.
Then invent multiple draft philosophies, and test out the same kind of risk aversion across each, just to see how they work out.
Once you get a handle on your options, you'll be far more equipped to see what works for you, and better yet, what you most enjoy.
Are you really into the high-risk, high-reward? Great, you can diligently trot off to find one that fits your taste.
Prefer a more sedate pace with solid producers? Wonderful, you'll be able to play without pulling your hair out in frustration.
Keep Reading