50 Worst Pro Sports Bodies in History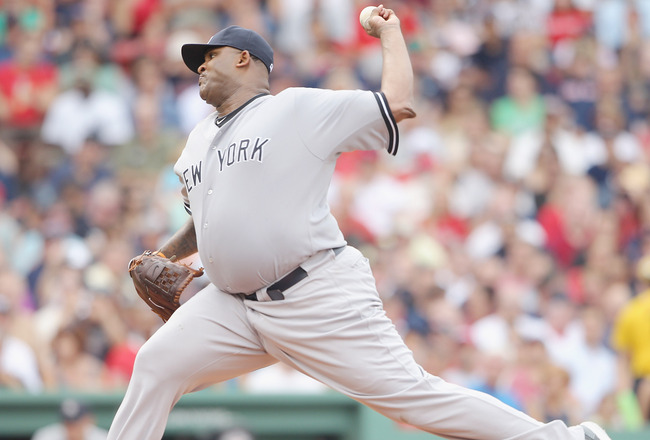 Elsa/Getty Images
Guys, loosen up your belts; ladies, put away the scales! It's time to talk about the worst bodies in sports!
Professional athletes are the best at what they do, and the strain and rigor that they put their bodies through is tremendous.
It's easy for us to scoff at them from our couches as we are pounding down a bag of potato chips, but the fact of the matter is that most of these athletes are in incredible shape.
That being said, some may have taken one too many trips to the buffet at the team hotel, or packed a few too many Twinkies for a road trip.
When you can't fit on the back of your athletic card, you know it might be time to cut down on the Cheetos.
When home plate looks more like a Thanksgiving platter than a run scored, you might just be an out-of-shape athlete.
Here are the 50 worst professional sports bodies in history:
Warm Up
Here's a little something to whet your appetite for this list.
50. Tony Stewart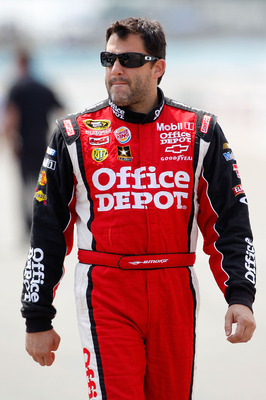 Todd Warshaw/Getty Images
Some people don't think that you have to be in shape to drive a car around a track a whole bunch of times, but ask anyone who has ever done it, and they'd beg to differ.
I guarantee you they've got a hose attached to Stewart just to suction out his sweat!
49. Ronaldo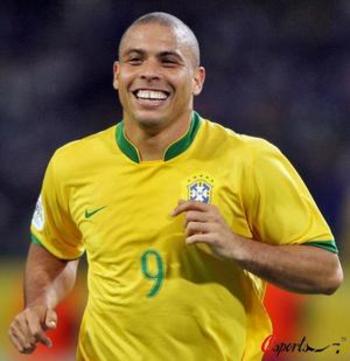 http://roadto2010final.blogspot.com/2009/03/fat-ronaldo-not-ready-for-brazil-just.html
If you search for Ronaldo online, you will think I'm crazy.
Search for fat Ronaldo...
48. George Foreman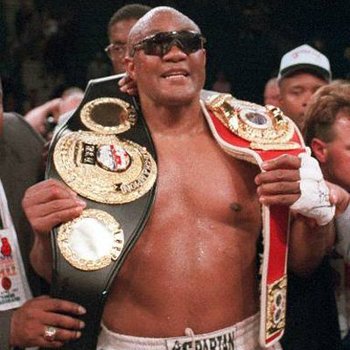 http://xfinity.comcast.net/slideshow/sports-oldage/5/
To be fair, George looks pretty jacked here.
But, I have a grill with his name on it, so he's on the list.
47. Zach Randolph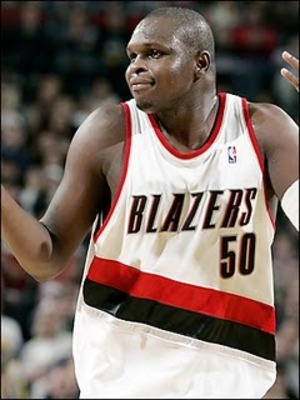 http://theghostofroyhobbs.blogspot.com/2009_07_01_archive.html
Randolph has picked up the slack as of late, but back in the day, he was what we would term as a butterball.
46. JaMarcus Russell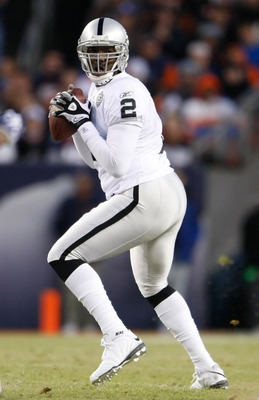 Jeff Gross/Getty Images
I considered putting Russell No. 1 because of the absolute failure he became, but this list doesn't take purple drank into consideration.
45. Daunte Culpepper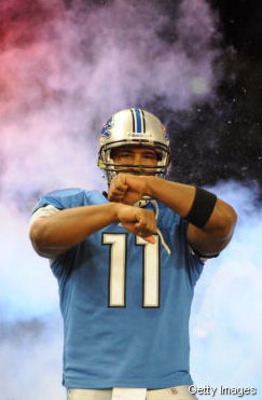 http://sports.yahoo.com/nfl/blog/shutdown_corner/post/The-49ers-give-Daunte-Culpepper-a-call?urn=nfl-wp5109
Daunte's "roll celebration" really took on a whole new meaning towards the end of his career...
44. Robert Gallery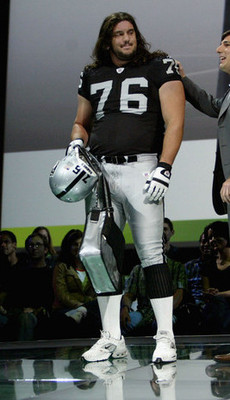 http://www.zimbio.com/pictures/o_5d2sjQFLv/Xbox+E3+Kickoff+Celebration/7ltI-Qj5P-g/Robert+Gallery
Now, Gallery is paid to be a big man, so I can't really fault him for any of this.
That being said, he is a big boy!
He also needs a haircut.
43. Antoine Walker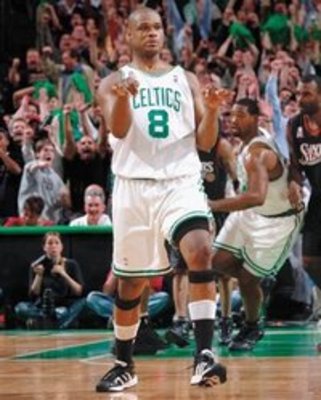 What made Antoine Walker look even worse was the fact that he always looked like he was about to cry.
42. Anthony Johnson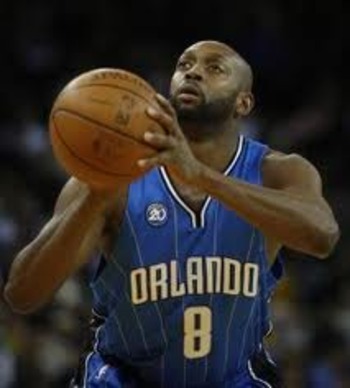 http://bbs.clutchfans.net/printthread.php?t=141848&page=7&pp=20
I always used to think that Johnson was a local YMCA player who won a contest or something...
41. Baron Davis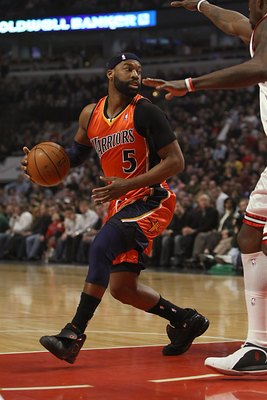 Jonathan Daniel/Getty Images
The only thing fatter than Baron Davis is Baron Davis' beard.
40. Charles Barkley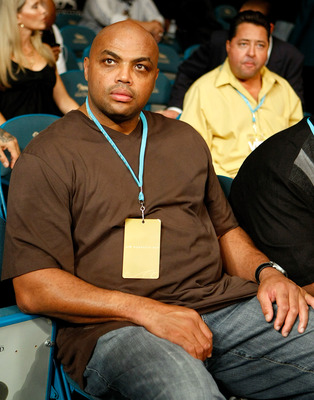 Ethan Miller/Getty Images
His nickname was "The Round Mound of Rebound."
Need I say more?
39. Shaq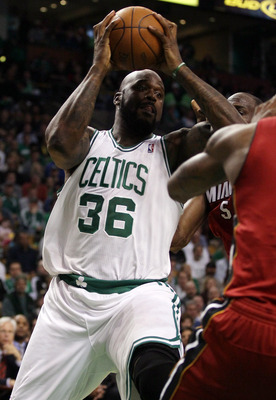 Elsa/Getty Images
Back in the day, the Diesel used to be a tank. He got fat, though.
38. Shawn Kemp
http://www.basketballforum.com/nba-forum/219249-shawn-kemp.html
If you look closely, I think you can see a milk mustache.
37. Glen Davis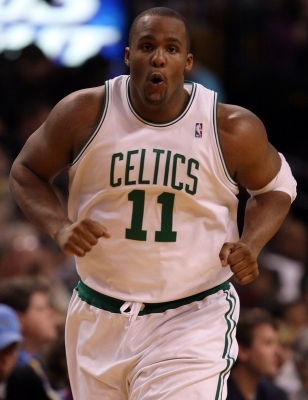 http://rumorsandrants.com/2010/01/glen-davis-is-an-idiot.html
If you stare long enough, you'll see a cheeseburger...
36. Jared Lorenzen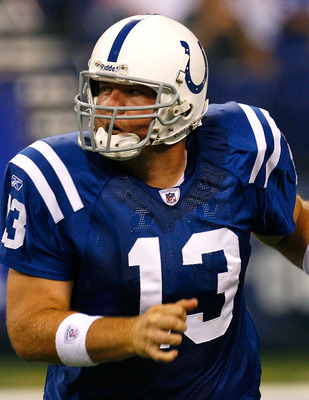 Kevin C. Cox/Getty Images
Peyton Manning!? Gosh, that time off really went to your thighs...
In all seriousness, this is an NFL quarterback.
35. Mo Vaughn
Where's Curly and Dopey?
Or, whatever the Three Stooges' names were...
34. Tony Gwynn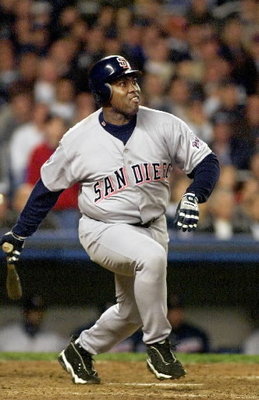 http://th3d4ng3rz0n3.blogspot.com/2011/07/all-big-bigs-team.html
I see London, I see France!
I see Tony Gwynn's belly.
33. Cecil Fielder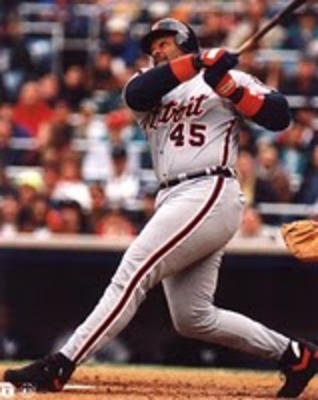 http://rumorsandrants.com/2010/01/glen-davis-is-an-idiot.html
This is the only guy on the list to have a son bigger than him.
Quite an honor for the proud papa.
32. Sid Fernandez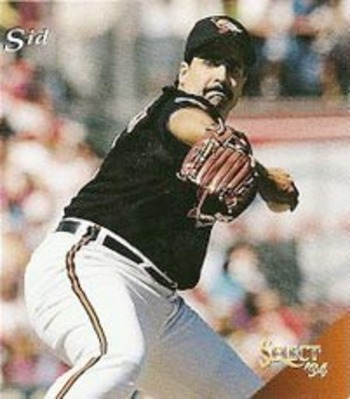 http://somecountryforoldmen.com/2009/04/07/fat-people-arent-athletes/
This is called the bellyball.
31. Angel Cabrera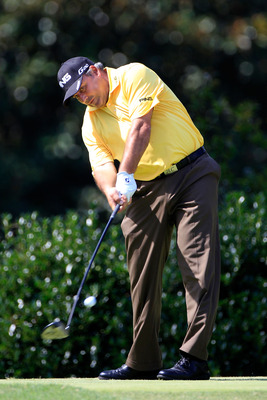 Sam Greenwood/Getty Images
I'm surprised he can get the club around!
30. Jerome Bettis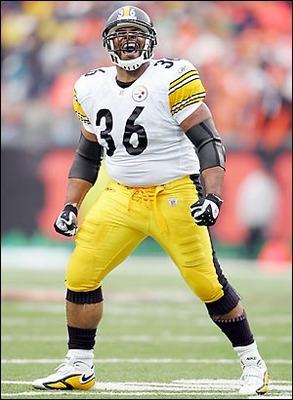 http://floppingout.com/?tag=fat-people
You don't get nicknamed "The Bus" because you are a little petite man...
29. Nate Newton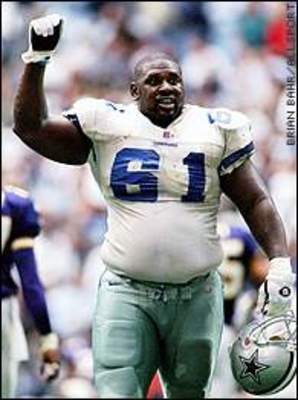 Newton always enjoyed those tight jerseys.
Really accentuates the curves...
28. Bartolo Colon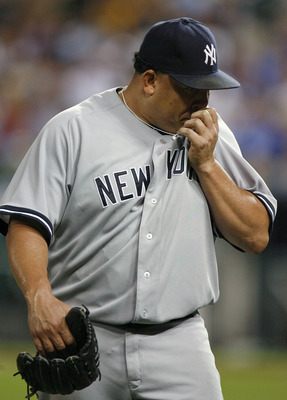 Ed Zurga/Getty Images
Big fat Bartolo Colon!
That's what I call him.
The whole phrase is necessary.
27. Michael Sweetney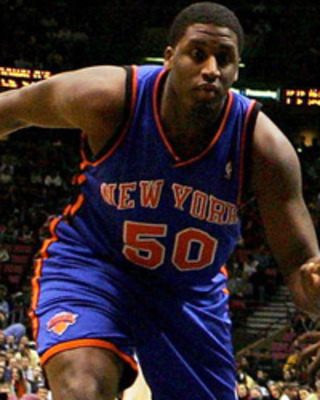 http://www.mydreamsbook.com/story/Mike_Sweetney/
Generally speaking, when you look like this as an NBA player, your role is to take up space.
And then you end up on my list.
Two roles to fill, and he did them well!
26. B.J. Raji
Jonathan Daniel/Getty Images
The way this man can move his hips is absolutely terrifying.
25. Dmitri Young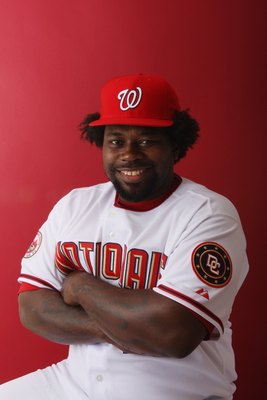 Elsa/Getty Images
No, this is not the drummer from The Roots.
24. Bobby Jenks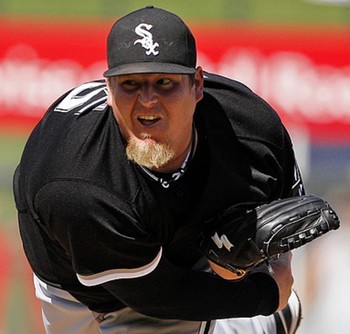 Please post your reaction to this picture below in the comments.
Mine: AHHH!
23. Antonio Alfonseca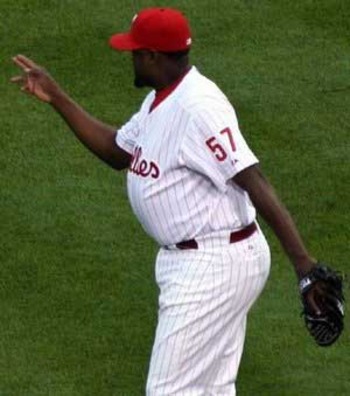 http://www.itsalwayssunnyindetroit.com/2011/03/fat-tuesdays-fattest-athletes.html
Fat Antonio Alfonseca!
That's all I got...
22. Pablo Sandoval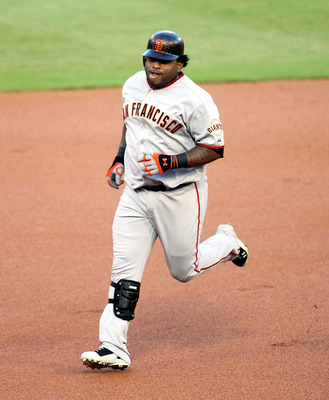 Marc Serota/Getty Images
If people look at you and think "panda..."
You are either endangered or fat.
Two options, pretty simple.
21. Robert Traylor
http://phillyhoopstalk.wordpress.com/2011/05/11/robert-tractor-traylor-found-dead-in-puetro-rico/
Rest In Peace, big fella...
20. Rich Garces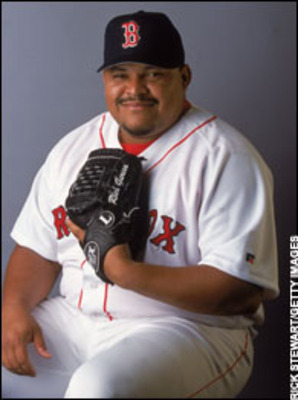 http://sports.espn.go.com/espn/page2/story?page=list/050425&num=0
Caption contest on this photo!
Mine: Mmmmmm...Ho-Ho's!
19. Prince Fielder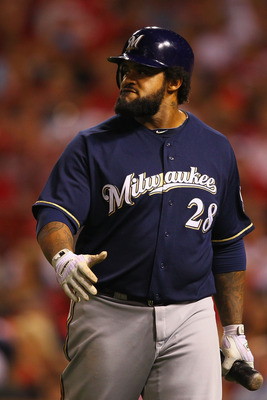 Dilip Vishwanat/Getty Images
This is what happens when you don't give Prince a snack before the game!
18. David Wells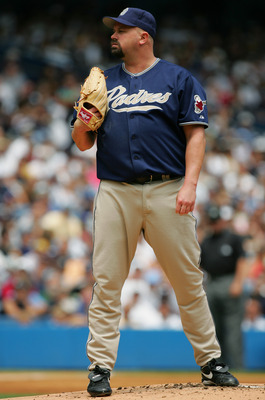 Ezra Shaw/Getty Images
One of the more famous stomachs in baseball right here!
17. Gilbert Brown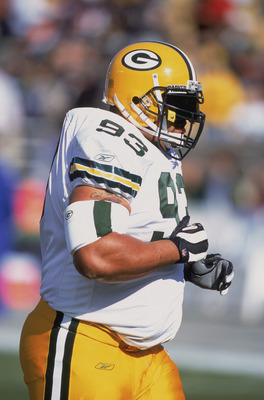 Jonathan Daniel/Getty Images
Back in the day, Gilbert was known as the Grave Digger.
If he fell on you, chances are you would die...
16. Shaun Rogers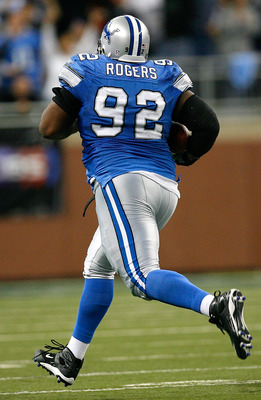 Kevin C. Cox/Getty Images
Still one of my favorite moments ever.
15. Eddy Curry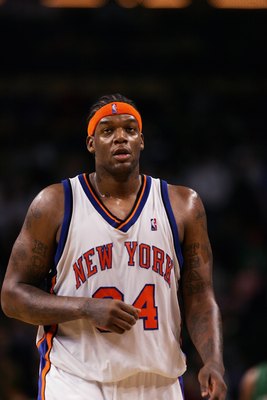 Elsa/Getty Images
Ladies and gentlemen, I give you:
The richest out-of-shape athlete in sports.
14. Babe Ruth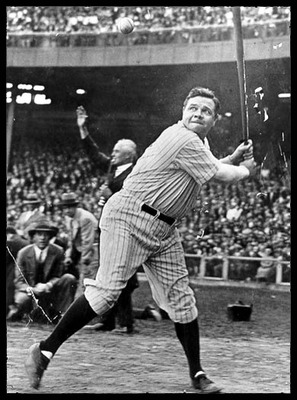 http://www.umass.edu/pubaffs/jackie/early1f.html
There is no denying that "The Babe" was horribly out of shape...
13. Oliver Miller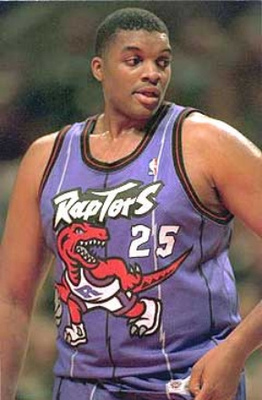 http://basketbawful.blogspot.com/2007/09/word-of-day-calorie-cap.html
When your nickname is "The Big O," this list is where you gotta go!
12. Aaron Gibson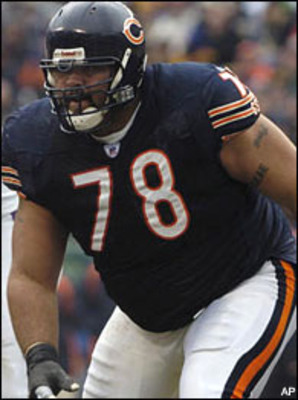 http://sports.espn.go.com/espn/page2/story?page=gallery/041122/bigguys
I think Mr. Gibson may have eaten his defender...
11. Butterbean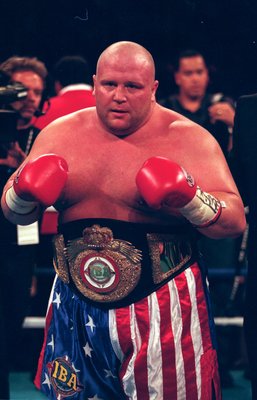 Al Bello/Getty Images
Yes, Butterbean is a real athlete!
I dare you to dispute it, he's been known to knock out a few fools in his day!
10. Sam Adams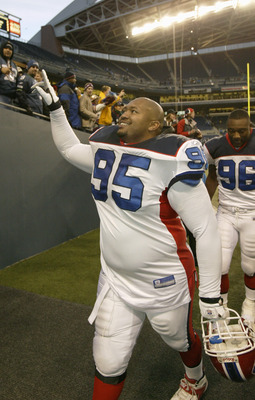 Otto Greule Jr/Getty Images
This is one of my favorite big guys, but only because he reminds me of the beer.
9. John Daly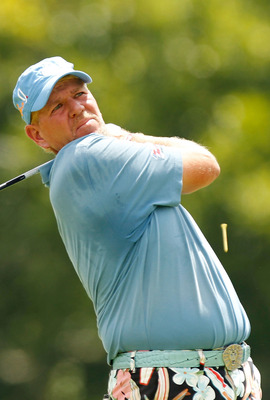 Mike Ehrmann/Getty Images
Daly is known for being fat and for partying.
Basically, he is living the American dream.
8. Roy Nelson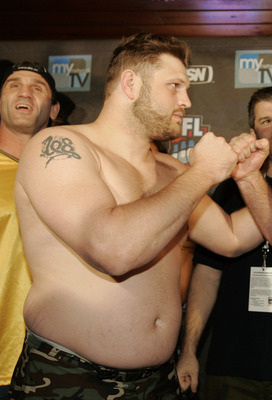 Brian Bahr/Getty Images
This is athletics at its best.
Notice the man over his shoulder...
7. Emanuel Yarbrough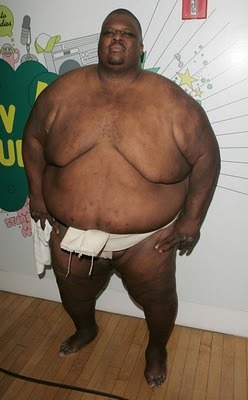 http://fitwood.blogspot.com/2010/11/biggest-sumo-wrestler-emanuel-yarbrough.html
Yarbrough would be No. 1, but his job requires him to be this big.
Nonetheless, he is an athlete, so I figured a top 10 spot would make him happy.
6. C.C. Sabathia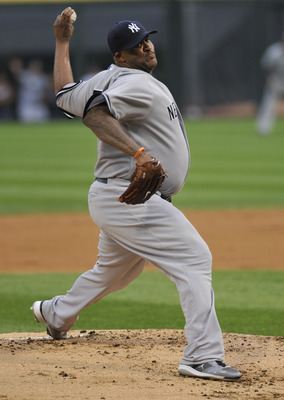 David Banks/Getty Images
Sabathia's one big boy!
I could make a fat joke, but it's getting redundant.
5. William Perry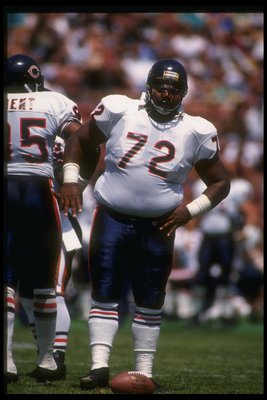 Chris Covatta/Getty Images
He was nicknamed "The Fridge" because he was as big as one, and he could eat everything in it!
4. Vince Wilfork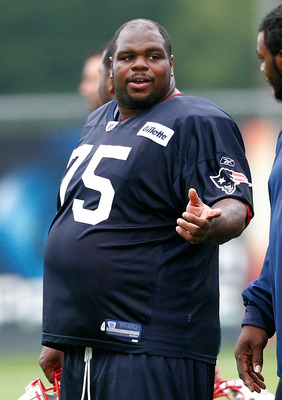 Jim Rogash/Getty Images
I believe he is explaining how to get to the nearest Burger King.
3. Tony Siragusa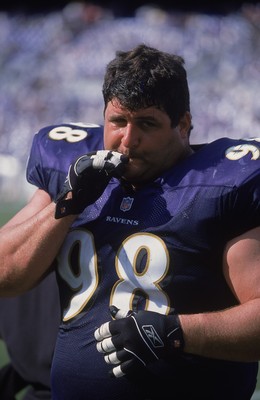 Doug Pensinger/Getty Images
The Goose is arguably one of the biggest men ever to grace an NFL football field.
He also gives sideline reports between McNuggets.
2. Terrence Cody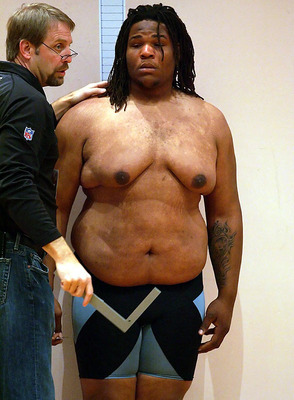 http://boards.houstontexans.com/showthread.php?t=17235
If you look closely, you can see a small moon gravitating around him in the picture.
Keep Reading