Oakland Raiders vs. San Francisco 49ers: Avoiding the First Roster Cut
August 19, 2011
The San Francisco 49ers have many different roster battles currently taking place. With 90 men on the roster you have plenty of training camp fodder, but more than likely you are going to have up to 20 players fighting for the final few roster spots.
For many, the game this weekend against the Oakland Raiders at Candlestick will be their final chance to show the staff that they belong. For some, they will be blind sided with unexpected news when the first cut comes at the end of this month.
Due to the expanded rosters this preseason there were many more undrafted rookie free agents brought into the mix around the NFL. Some of these rookie would never have seen an NFL training camp if it weren't for the lockout. So, you can pretty much expect the first cuts to be filled with the likes of those individuals. 
That said, you will always see surprise cuts.
Here is a list of players that need to make an impact in order to survive the first cut. Some will most likely make it until the roster is cut down to 53 in the beginning of September, but most wont make it to opening day on September 11 against the Seattle Seahawks at Candlestick. Remember, 27 roster spots need to be trimmed before teams "break camp." 
QB- Jeremiah Masoli
 It goes without saying that Masoli needs to be given a chance to play in order to show what he has. Unfortunately, the troubled signal caller didn't have that opportunity in the preseason opener against the New Orleans Saints.
Masoli was originally signed as a rookie undrafted free agent in order to compete for a backup running back spot, however, Jim Harbaugh saw enough in the former Oregon and Mississippi signal caller to keep him at quarterback.
However, he is nowhere near ready to see action in a regular season NFL game. Masoli has too many issues in regards to his mechanics, accuracy and field vision. 
With the recent addition of Josh Mccown it is apparent that one of the undrafted rookies will be getting the boot in the first cut.
The best Masoli can hope for at this point is to sit on the 49ers practice squad and run the scout team. 
QB- McLeod Bethel-Thompson
 The signing of Bethel-Thompson late last month was pretty much to add another arm to the training camp rotation. At that time, San Francisco only had Colin Kaepernick on the roster because Alex Smith was still technically a free agent.
The former Sacramento State and UCLA quarterback has been the backup for the Arena Football League's San Jose franchise over the last couple of seasons.
He is what I call training camp fodder, just a body brought in to take some heat off of the other quarterbacks on the roster. There is no way that Bethel-Thompson breaks camp with the Sean Francisco 49ers. 
FB- Moran Norris
 I understand that it sounds odd to have a starting fullback on this list, however, Norris' play has dropped off dramatically over the course of the last couple of seasons and the 49ers are looking for an upgrade.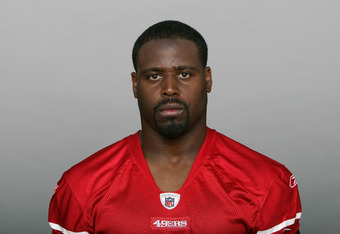 Handout/Getty Images
With the roster cuts coming and a nice amount of talented fullbacks still on the free agent market, it is possible that Norris will get his walking papers sooner rather than later.
It doesn't help that he was part of the horrible blocking against New Orleans last Friday.
Remaining free agent fullbacks include: Heath Evans, Madison Hedgecock and Tony Richardson.
TE- Konrad Reuland
The former Stanford player fits what San Francisco is looking for in terms of a blocking third tight end. Reuland did a great in college opening up holes for Jim Harbaugh's running game—he just needs this to translate to the NFL.
As an undrafted rookie free agent Reuland has a steep road ahead of him. The season ending injury to Nate Byham does open up a spot for a third player on the depth chart behind Vernon Davis and Delanie Walker.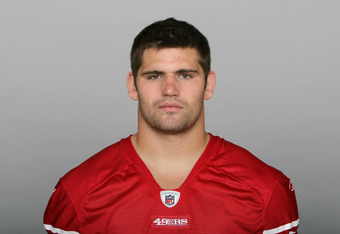 Handout/Getty Images

TE- Colin Cloherty
The 49ers promoted the former Ivy league standout from the practice squad to the active roster towards the end of last season. He didn't make a catch and rarely saw the field on offense.
Matt Maiocco at the Santa Rosa Press Democrat had the following to say about Cloherty last season, "Although the former Colt was once said to have Dallas Clark like ability, he provides little more than depth for the 49ers." That is exactly what the 49ers are looking at in terms of a third string tight end: depth.
I doubt that either Reuland or Cloherty will be victims of the first cut. Expect this battle to continue down to the final 53 man roster cut.
WR- Ted Ginn Jr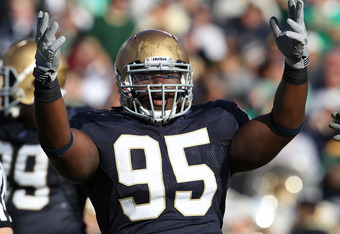 Jonathan Daniel/Getty Images
The former first-round pick from Ohio State has been a complete bust in regards to the wide receiver position. He has just 140 receptions in four NFL season and caught a career low 12 passes last season.
The 49ers acquired Ginn last offseason in order to be their primary kick return man. With the adaption of the new kickoff rule, pure special teams players like Ginn are less valuable to teams. The 49ers also have a whole plethora of options at this position in 2011. 
You will probably see Ginn survive the initial round of cuts, but that is not a given. 
C- Chase Beeler
Beeler was an All-American at Stanford and anchored one of the better offensive lines in the nation. I fully expected him to be drafted in April, but size was a major factor in every team's decision to pass on him.
Beeler is at right at about 300 pounds and has exceptional athletic ability for an interior lineman. With the issues San Francisco has a long the offensive line there remains a slim possibility that Beeler makes the 53 man roster this season.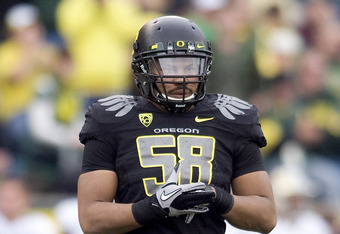 Don't expect him to be a roster casualty before the final cut. Although, Beeler may have practice squad written all over him.
OT- Derek Hall
Surprisingly, many different draft outlets had Derek Hall rated higher than Daniel Kilgore and Mike Person—two offensive linemen taken by the 49ers in April's draft. Hall only started for one season with Stanford but has a ton of raw talent.
I doubt very much he makes the 53 man roster and there remains a possibility that he is a victim of the first set up cut downs. It all depends on how he holds up against Oakland and what happens ahead of him on the depth chart prior to cut down day.
DT- Ian Williams
If it wasn't for a season ending injury in 2010, Williams would have been picked in the top four rounds. He anchored the interior of a pretty solid Notre Dame defensive line over the last four seasons and is a perfect fit for the 49ers 3-4 defense.
At over 300 pounds and quick on his feet San Francisco will utilize Williams in a variety of different way. He will play NT in the basic 3-4 front, but you could see him move outside in pure rushing downs. Williams is a good bet to make the 53 man roster, but he needs to start showing it in game situations.
DT- Sealver Siliga
Siliga is another player that I was surprised a team didn't take a look at towards the end of the draft. He started for Utah of the last two seasons and has the size to be a net tackle in a 3-4.
There are concerns in regards to Siliga' technique and he seems a bit raw at this point. The 49ers already have one undrafted rookie, Ian Williams—who is more likely to make the 53 man roster—so I doubt very much Siliga does.
Defensive tackle depth for San Francisco may dictate how long he lasts on the roster.
DE- Demarcus Dobbs
He was pretty much a part-time pass rusher for Georgia in college, but Dobbs looked real good in the preseason opener against the Saints.
The 49ers are lacking depth at defensive end with Ricky-Jean Francois splitting time between that position and the interior of the line. Right now, San Francisco only has two true defensive ends in their rotation—Justin Smith and Ray McDonald.
If Dobbs continues these good showing during camp and games there is a possibility the 49ers have a spot for him on the 53 man roster. That said, there is going to be a tremendous amount of solid players cut by other teams and the 49ers may be looking at external options here.
LB- Scott McKillop
There was an erroneous report on NFL.Com last week that McKillop had been cut by the 49ers. As of right now, he is still on the 53 man roster.
McKillop was a special team standout for the San Francisco 49ers during his 2009 rookie campaign, but was injured during training camp last season. He was inactive for the preseason opener and still hasn't seen the practice field much.
Indications are that San Francisco may part ways with Scott McKillop if it is proven he hasn't fully recovered from last season's injury. Either way, he needs to play in order to have a shot at the 53 man roster, especially with newly acquired Larry Grant playing well inside.
LB- Kenny Rowe
He had 18 sacks over the two seasons for the University of Oregon and has exceptional speed coming around the edge. Rowe went undrafted partly due to his small size at only 232 pounds.
That said, he bulked up over the offseason and has made a major impact during training camp. I doubt that Rowe will be a victim of the first cut, but as an undrafted free agent anything is possible.
CB- Phillip Adams
The former small school standout really impresses San Francisco's previous regime as a rookie. So much so that he saw the field on defense before a devastating leg injury cost him the final couple games and a shot at progressing technique wise during the offseason due to rehab.
Now Adams, one of the 49ers 2010  seventh-round picks, is on the fringe of not making the 53 man roster. There hasn't been much news on him during training camp, while both Tramaine Brock and Chris Culliver have impressed.
There remains a strong possibility that Adams is not fully recovered from his injury. Either way, he is going to have to step it up in order to make the roster.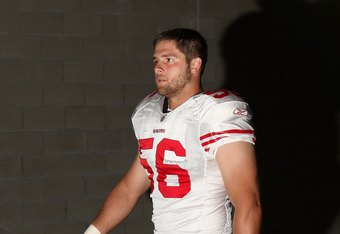 S- Taylor Mays
The 49ers unexpectedly sent out a mass email to all 31 teams a couple weeks ago indicating that th e second-round pick in the 2010 draft was available in a trade. This sent shock waves throughout the league.
Taylor Mays, who dropped in the 2010 draft due to a lackluster senior season at USC is now practicing with the third team defense. He looked completely lost in coverage against the Saints and hasn't improved in that aspect of the game during the offseason.
It is possible that the 49ers were attempting to light a fire under Mays by making him available in such a public manner, however, it appears that has not worked. The 49ers are extremely deep at safety and if Mays doesn't improve there is a possibility they will release him outright.
It would be a sad conclusion to a 49er career that began with so much promise against the Atlanta Falcons less than a year ago.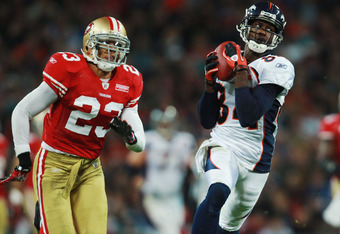 S- Curtis Taylor 
The 49ers depth at safety may come back to haunt this former seventh-round pick. Taylor seems to have the build and athletic ability to be a solid starting safety in the NFL. However, he has never put it together on the field. He has made a total of seven tackles in two seasons and has been bypassed by Reggie Smith, Donte Whitner, Madieu Williams, Dashon Goldson and Taylor Mays on the depth chart.
Even if the 49ers plan on keeping six safeties either special team standout C.J. Spillman or 2010 sixth-rou nd pick, Colin Jones may make it ahead of Taylor.
Analysis
Unlike previous seasons, most of the San Francisco 49ers starting lineup is set. There are a few exceptions at quarterback, right guard and outside linebacker. However, the larger battles are going to be in terms of the depth situation.
This is a deeper San Francisco 49er team than in previous seasons, so there will likely be some unexpected cuts—Moran Norris? The coaching staff is going to have some difficult decisions to make.
First, they will have to choose between veterans that haven't performed at a higher level and young players whose ceilings are much higher. Additionally, the roster situation could be clouded by a number of cuts by other teams. San Francisco may look to add some veterans after the initial cuts, which would indicate that some of the players on the list above could be more vulnerable.
The San Francisco 49ers will be required to trim their roster from 90 to 75 in less than two weeks. Here is a list of the players most likely to get the ax:
Quarterback: Mcleod Bethel-Thompson
Runningback: Seth Smith, Xavier Omon
Tight end: Nate Lawrie, Joe Hastings
Wide Receiver: Chris Hogan, Tyler Beiler
Offensive line: Donovan Edwards,  Derek Hall
Defensive end: Brian Bulcke
Defensive line: Sealver Siliga
Lineback: Monte Simmons
Defensive back: Phillip Davis, Anthony West
Kicker: Fabrizio Scaccia
Either way, the game against the Raiders this weekend is going to be extremely important to a number of players currently on the roster fringe.