Chicago Bears: Best Free Agents Left to Fill Bears' Needs
July 30, 2011
Jim McIsaac/Getty Images
Heading into the first weekend of free agency, the Chicago Bears haven't made the splash many Bears fans were hoping for with how much money the Bears have to spend.
Not only has Chicago surprised Bears nation with lack of big signings, but they also traded away starting tight end and fan favorite Greg Olsen.
The only silver lining coming out of the initial days of free agency is one that had received mixed feelings from Chicago loyal... the signing of Roy Williams. Williams has just finished his time with the Dallas Cowboys, which was probably the worst years of his career. To put it mildly, he was a big disappointment to Cowboy fans.
However, there is hope for Chicago. Hopefully, Williams can return to his All-Pro form after reuniting with Mike Martz and the offensive system which made him a star. At least the Bears did something to address the underwhelming size of the Chicago receiving corps, even if it isn't a slam dunk. 
Over the first couple days of free agency, the Bears have agreed to terms with all five of the 2011 draft picks and with the following eight free agents: DT Anthony Adams, DL Vernon Gholston, WR Sam Hurd, P Adam Podlesh, LB Nick Roach, TE Matt Spaeth, FB Will Ta'ufo'ou and WR Roy Williams.
However, there are still a number of needs the Bears still must address, including: Offensive Guard, Defensive Tackle, Center, Cornerback, Safety and Wide Receiver. Even though the Bears re-signed Adams, they still need another big body to help clog the middle and keep offensive linemen off our linebackers.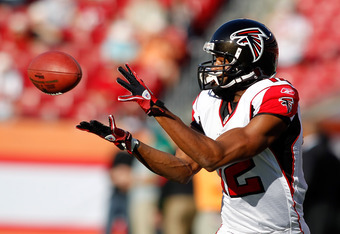 J. Meric/Getty Images
The Bears may have signed a pair of former Dallas wide receivers, but Hurd will be a special teamer at best, which means Chicago still needs to sign another big receiver to play along with Williams especially if they elect not to sign a pass-catching tight end.
If Martz wants to use receivers in his offense and management shipped Olsen out for that reason, the Bears should get another receiver to replace what they lost size-wise and give Martz another weapon.
Below is a breakdown of the best remaining options for the Bears to fill the team's needs in this year's free agent class.
Offensive Guards:
Carl Nicks: Restricted Free Agent with the New Orleans Saints
A 26-year-old guard from Nebraska with three years under his belt, Nicks took over the starting job as a rookie and started every game over the past two seasons.
He has played very well as a starter for the Saints' potent offense and may be the best guard available in free agency (not counting Logan Mankins, who was franchised).
He would bring a young presence to the offensive line that the Chicago Bears could build around with second-year tackle Webb and rookie tackle Gabe Carimi.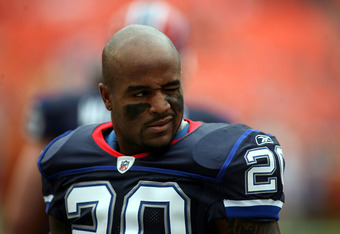 Marc Serota/Getty Images
I'm sure the Saints will be looking to pick up this restricted free agent, but it would be worth the Bears' consideration, as the offensive line is in need of a serious overhaul.
Mike Brisiel: Restricted Free Agent with Houston Texans
Brisiel would also be a relatively young upgrade at the guard position. Though he may never be a Pro Bowl-caliber player, he would represent an upgrade over the aging Bears incumbents and provide the offense with some more hope for the future.
He is a solid to above-average NFL guard and would be a welcome addition to a Chicago offensive line that gave up far too many sacks last year, and allowed way too much point-of-attack penetration in the run game. Chicago management should be doing its homework especially with the need to keep Cutler upright.
Justin Blalock: Unrestricted Free Agent with Atlanta Falcons
Blalock may not be the Bears first choice, but he is arguably the best unrestricted free agent available.
If Chicago wants to fill a need at guard and doesn't want to give compensation to another team to sign away a better guard, Blalock is a solid but not spectacular player who would be an upgrade on the aging members of the current O-line.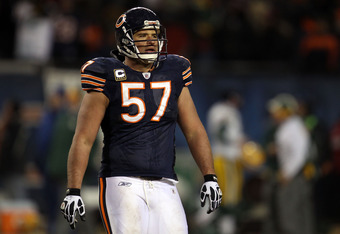 Jonathan Daniel/Getty Images
He may not be a total long term solution, but he can fill a hole now and help keep Forte running forward and Cutler on his feet for the short term. It would be a solid addition and an underrated signing Bears fans may not celebrate but would welcome. 
*UPDATE* Blalock has agreed to terms with the Falcons.

Defensive Tackles:
*UPDATE* Bears sign former Houston Texan top 10 first round pick Amobi Okoye to a one year deal. Okoye is a very good defensive tackle and will immediately join the Bears as the number one option. This was a great signing.
Now it looks like Chicago will probably be out of the defensive line hunt now after re-signing Anthony Adams and bringing in two former first round picks in Okoye and former #6 overall pick from the Jets, DE Vernon Gholston. I love the pick of Okoye and if Gholston can become the player everyone hoped he would be after leaving Ohio State then he may be the steal of the 2011 free agency.
Cullen Jenkins: Unrestricted Free Agent with Green Bay Packers
At 30 years of age, he is no youngster, but he certainly fills a need for the Bears. At 6'2" and 305 pounds, he is the big defensive lineman that the Bears need to help round out the starting four of Julius Peppers, Israel  Idonije and second-round draft pick Stephen Paea.
He is a load and knows how to get the job done in the trenches. He would help extend the shelf lives of both Brian Urlacher and Lance  Briggs. Jenkins would be an immediate improvement on Bears D-line.
The possibility of signing Jenkins doesn't seem as promising as it once was because through cutting veterans, the Packers who once were a victim of the salary cap have cleared $19 million of cap space, which means they will be able to afford Jenkins if they decide to bring him back.
*UPDATE* Jenkins signs with the Eagles and becomes yet another big-time addition to their revamped D along with Asomugha and Rodgers-Cromartie.
Aubrayo Franklin: Unrestricted Free Agent with San Fransisco 49ers
Franklin is a 320 pound, nine-year veteran who would probably be a short term solution for the Bears. Together with the recently resigned fellow nine-year man Anthony Adams and the rookie Paea, the trio would formulate a very solid three man rotation.  
Franklin is a big hole-filler in the middle who did an above average job of playing the nose for the 49ers for the past couple years. He isn't going to make spectacular plays, but will do his job and help hold the line.
Simply put, he can be the hog in the middle who doesn't allow O-linemen to reach the linebackers and help on the pass rushing D-linemen.
With Mebane re-signing with the Seahawks and Jenkins a possibility to re-sign with the Packers, Franklin is the next best guy to step in and make an immediate improvement to the line. 
Wide Receiver:
Braylon Edwards: Unrestricted Free Agent with New York Jets
Realistically, Edwards probably isn't an option for the Bears after the signing of Roy Williams. However, I wouldn't argue with bringing him in to be the No. 1 and moving Williams to the No. 2 with Hester and Knox in the slot. If Martz wants receivers, this is the best-case scenario left.
Edwards has a reputation for dropping passes, but has had much better success over the past two years with the Jets. He is a big, strong and athletic receiver at 6'3", and would give the Bears the big receiving target they so desperately need.
At 28, he is still young enough to make a difference for the next few years. Due to the lack of top-notch receivers left on the market, Edwards should be a priority for Chicago.
*UPDATE* Word out of Jets camp is that they have no intention of resigning Edwards, which should be confirmed by their agreeing to terms with Plaxico Burress.
Michael Jenkins: Unrestricted Free Agent with Atlanta Falcons
Jenkins was a cap casualty and became expendable with Atlanta mortgaging its future to draft Julio Jones. Jenkins was a former first round pick and although he was not a bust, he never lived up to expectations.
He is a big receiver at 6''5" and would be a very solid addition to the Bears. He is not a No. 1 caliber receiver, but the Bears aren't really in the market for a No. 1 anymore.
Jenkins would be a solid addition to a receiving core of Williams, Hester, Knox and Bennett. He would provide the Bears with the size and red-zone target that was lost in the Olsen trade.
Would Jenkins consider the Bears? You would have to think so because it would provide him with an opportunity to play for a offensive coordinator who favors receivers and he may be able to work his way into the starting role.
If the price is right, this cap casualty could be just what the Bears need. Management should be doing their homework and not standing idle in the wake of the Williams signing.
*UPDATE* ESPN is reporting that Michael Jenkins has come to terms with Chicago rival Minnesota Vikings.
Other WRs:
Of the remaining big wide receivers, the Bears should still consider signing veterans Randy Moss, Plaxico Burress or Terrell Owens. Burress will likely sign elsewhere, but there hasn't been much reported interest in Moss and Owens.
*UPDATE* Burress has reportedly agreed to terms with the Jets.
Both could represent and interesting possibility as both would probably be signed very cheaply and still have the ability to change games. Owens had a great year and maybe he could do the same for the Bears if given a shot.
The question for management: is the risk from these two outspoken ego-driven players worth the upside?
Available guys who would be less risky, but may not want to join a Bears receiving core that has no real pecking order that the Bears should be inquiring about include: Malcom Floyd, Legedu Naanee, Laurent Robinson and Maurice Stovall. All are big targets and possess some desirable qualities.
Outside of Floyd, none are proven and none really have the potential of being a No. 1-caliber player. Floyd would be the best choice, but also has the least incentive to sign with Chicago.
If Floyd wouldn't sign with the Bears then it is a crap shoot with the others and becomes a game of who comes at the best price. I would think nothing more than a two-year deal with little guaranteed money for anyone other than Floyd.
Safety:
Donte Whitner: Unrestricted Free Agent with Buffalo Bills
The top two safeties have already been signed but Whitner is not far behind. He is a decent pass covering safety, but has a reputation of being a big hitter and run stopper. The Bears defenses have traditionally thrived with a big hitting safety, think Mike Brown.
Whitner is only 26, which means he could add needed youth to a Bear defense that is getting old quickly. If Whitner can stay healthy, which would be management's biggest concern, he would represent an immediate upgrade over Chicago incumbents.
His arrival would also allow other Bears safeties to play a bigger role in special teams and add depth at the position, which both took a hit with the departure of Manning to the Texans. Chicago needs a reliable safety in the cover-two and he would be the best option. 
Michael Huff: Unrestricted Free Agent with Oakland Raiders
Huff would also represent an upgrade at the position. Though he has been somewhat of a disappointment since being drafted in the first round of the 2006 draft, he had the best season of his career last year.
The improvements he showed in his game in 2010 make him a very strong candidate to be someone the Bears need in the secondary. He is a little older than Whitner at 28, but is by no means too old to be in the Bears' future plans.
He would immediately start for Chicago and could be a dynamic playmaker if he continues improving. He is fast, athletic and can be a real ball hawk.
Either Whitner or Huff would be a great addition to the Bears and it is really a toss up on who would make a bigger initial impact. No matter what, the Bears defense is getting old and these two players could help bring a little talent to the secondary from guys who are younger and already proven commodities.
*UPDATE* Huff has reportedly agreed to terms to resign with the Raiders.
Dashon Goldson: Unrestricted Free Agent with San Francisco 49ers
Goldson is 26, has been the starter for the Niners for the past two seasons and could fit in the Bears' cover two system very well. He isn't quite as proven as Whitner or Huff, but he too would be a welcome addition to the Bears. His skills would make him in line to be the opening day starter.
If he builds on what he leaned in San Francisco and his very respectable 2010 season, there is no doubt he could provide Chicago with help in the secondary and a reliable player for the foreseeable future. If Huff and Whitner draw all the attention, Goldson could slip to Chicago at a decent price. 
Cornerback:
Brent Grimes: Restricted Free Agent with Atlanta Falcons
Grimes is going into his fourth year and is a restricted free agent with the Falcons. Odds are that the Falcons will try to re-sign this potential future Pro Bowler, but I think the Bears would be smart to try and sign him away. He is young, but is already a proven commodity.
He is an average to above average player who still has room to grow and get better. He isn't the biggest corner, but what he lacks in size, he makes up for in speed and quickness.
Grimes would be a very solid addition to an aging Chicago defense that needs to start bringing in younger players to keep the defense on top in the future. 
Antonio Cromartie: Unrestricted Free Agent with New York Jets
Cromartie was a real difference maker for the Chargers for a number of years. However, he wore out his welcome and was traded to the Jets.
Along with Revis, Cromartie helped the Jets create a formidable tandem in the secondary. The Bears have Charles "Peanut" Tillman as the starter and a bunch of unproven players to fight for the number two and nickel spots.
Cromartie would be an instant upgrade over either of them and could potentially overtake Tillman as the Bears top corner. At the least, he would formulate a strong tandem with Tillman the Bears need.
However, like Edwards, now that the Jets have missed out on Asomugha, odds are that they will do everything resign Cromartie. He is more valuable to them than Edwards at this point.
*UPDATE* Cromartie has agreed to a 4 year deal to resign with the Jets.
Center:
*UPDATE* The Chicago Tribune is reporting that the Bears have come to terms with Seahawk's free agent former starting center, Chris Spencer. This means the end of an era as the heart and soul of the Bears offense will not be in navy and orange next years due to a $500k difference, which will not sit well in Chicago and in the locker room. This move is a real head scratcher since Spencer seems like someone who may not be much better than Garza or Williams playing out of position at center.

Olin Kreutz: Unrestricted Free Agent with Chicago Bears
The center pool is very shallow this year and Kreutz is the heart and soul of the Bears offensive line. Though he is past his prime, the lack of talent and immediate need for a center is why he should be re-signed not just because of his value to the team as a leader.
If Olin is re-signed and the Bears can pick up one of the guards mentioned above, the Bears O-line would be vastly improved from last year. Kreutz may be on his last leg, but if he were to give Chicago a hometown discount, he would certainly be worth re-signing for the next two years.
*UPDATE* ESPN is reporting that Olin Kreutz will most likely not sign with the Chicago Bears.  Kreutz reportedly wants a one year deal for $4.5 million and the Bears will only pay him $4.0 million for one year.The Bears need to pay him the $500k more and get a deal done.
Chicago started training camp with Roberta Garza at center, but that is only an insurance plan, which means the Bears need to sign a free agent center and Lyle Sendlein seems like the best choice.
*UPDATE* Chicago has filled the vacant center spot and will no longer pursue Kreutz. Kreutz is still being pursued by the 49ers, but may decide to retire.
Lyle Sendlein: Unrestricted Free Agent with Arizona Cardinals
Sendlein is nothing special, but is the best youngish center left in free agency. He is nothing more than a back up plan if the Bears are unable to resign Kreutz. He would be able to start immediately and wouldn't be a steep downgrade from Kreutz.
Some would argue that he could fit in even better due to his mobility and quickness, which are much better than Kreutz. The biggest downside would be the experience difference between the two and the fact that Kreutz is the unquestionable leader on the O-line, something that would be very difficult to replace. 
Tight End:
Zach Miller: Unrestricted Free Agent with Oakland Raiders
The Bears will probably not look to sign a prolific pass-catching tight end, however, with the trade of starting TE Greg Olsen, the Bears could be in the market for this standout.
Yes, Martz does not favor a TE in his offensive scheme, but Miller is much more proven than Olsen. Miller has been far more productive that Olsen over the past four years and that is even more impressive given the QB situation in Oakland during that span. He has been the Raider's most consistent receiver.
Miller is a must sign for the Bears if the Bears don't grab another big receiver. He possesses the speed and size they need (6'5") to be a weapon in the offense. He will present a big red-zone target and could make for a great mismatch for Cutler to exploit.