Washington Redskins: The Top 4 Moments in Clinton Portis' Career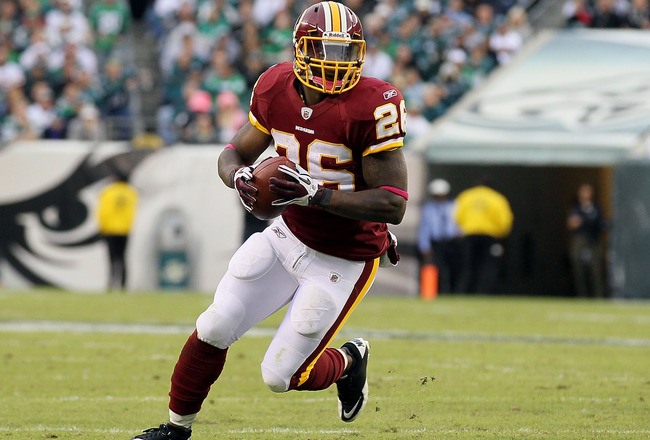 Jim McIsaac/Getty Images
Clinton Portis' time with the Washington Redskins is done.
Perhaps this may be a good thing to you, especially if you are someone who was ready to move on from Portis in the backfield, but to others, this is a sad reality.
Whatever your thoughts are on Portis, there is no doubting that he was easily the best and most consistent Redskin of this era of Washington football.
There may be a few exceptions, but I don't think many Redskins fans will look back on Portis in a negative light.
He was a great running back during his time with the 'Skins. He put up some great stats and made some exceptional runs.
Let's take a look at top moments of the now former Redskins running back:
4. Blocking Back
Portis was known as many things, but he may be best known for being an incredible blocking back.
Frankly, he was one of the best blocking backs in the league.
Check him absolutely rock Mathias Kiwanuka with a block out of the backfield!
3. Portis the Personality
Clinton Portis is an absolute goofball.
I think he did a great job of blending the seriousness of football with the carefree and fun attitude that he displayed to the media at times.
He apparently liked playing dress up…
2. Sean Taylor Tribute
Losing Sean Taylor at such a young age and with such a career full of star potential ahead of him was tragic.
Portis showed that he was indeed a great teammate here by paying tribute to Taylor with the t-shirt he was wearing under his jersey, and showing it off after scoring was nothing but classy.
1. First Run
This is the very first time that Portis ran the ball for the Washington Redskins.
All he did was take it to the house, no big deal.
Ask most Redskin fans their favorite memory of Clinton Portis and I can all but guarantee you this will be it.
Highlights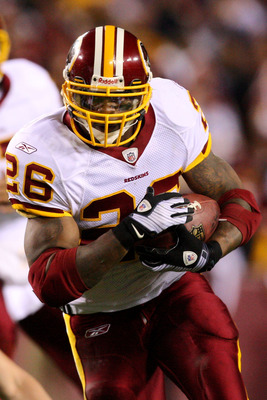 Jim McIsaac/Getty Images
I hope you enjoyed this small tribute in honor of a former Redskins favorite.
Feel free to leave your favorite moments below in the comments!
Check out some more Clinton Portis Redskins Highlights….
Follow Andrew on Twitter: @AKonSports
Keep Reading

Washington Redskins: Like this team?