New England Patriots: A Positive Spin on James Harrisons' Despicable Rant
July 14, 2011
You won't find me proclaiming a multitude of positives resulting from the tirade Pittsburgh Steelers linebacker James Harrison went on recently. There is a line of thought that I'd like to present, however, that paints a rosier picture in the aftermath.
Harrison's comments were misguided, blasphemous, ignorant and hate-filled, among many other things. He brought about a dark cloud over himself, the franchise for which he plays and the league which allows him the privilege to play in it.
His recent actions and attitude are shocking, especially to those who are more familiar with the controlled, humble environments found in places like New England. The Patriots franchise has long prided itself on its public image and its team-first principle.
There are not many teams in the league today that list attitude among the necessities for incoming players. Patriots owner Robert Kraft and head coach Bill Belichick have not only instilled this doctrine wholeheartedly, they have done so in tandem with success.
In fact, that fundamental "humble pie" that each Patriots player eats for breakfast, lunch and dinner is the reason for this franchise's success over the last decade.
Harrison's comments and philosophy about how to play the game stand in stark contrast to the values of the New England Patriots organization, top to bottom. His views are laughable and many are based in childish jealously, which can be clearly seen in his condemnation of two retired Patriots greats.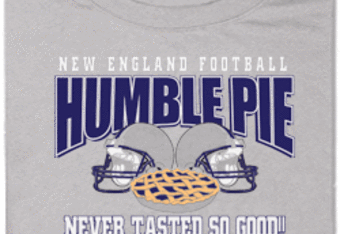 Harrison berated, among many others, former Patriots Tedy Bruschi and Rodney Harrison, calling them both "clowns." He added how much he'd like "to meet them both in a dark alley" while proclaiming the team's dynasty a sham.
Bruschi and Harrison were ambassadors for New England and for the game itself. Their well-spoken, humble approach has allowed them to engage in post-playing careers on network television covering the game they love.
The team they played for has continued to carry the torch of respect, teamwork and humbleness, and nothing Harrison has to spout will change that.
Interested in reading more by this Columnist? Check out more of Aaron Dodge's work on Bleacher Report. 
 New England Patriots Rookies: Expectations Adjusted Due to Lockout