What to Expect from the New England Patriots' First Five Draft Picks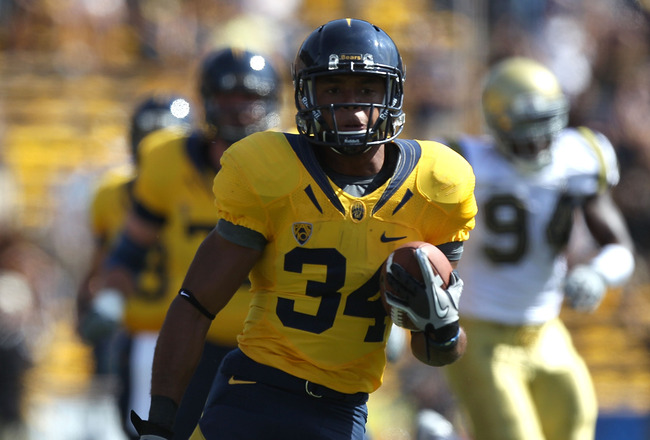 Jed Jacobsohn/Getty Images
Going into the 2011 AFC playoffs, the No. 1 seeded Patriots had high hopes of bringing another Super Bowl back to Foxborough.
They did not account for Rex Ryan and his fiery New York Jets. The Jets sent them home packing early, giving the Pats ample time to prepare for the 2011 NFL Draft.
The Patriots had five picks in the first three rounds, and they have high hopes for every one of them.
Whenever the Pats make a pick, there is never a doubter in the house. They know what they are doing.
Here is a breakdown of how the Patriots' first five picks will impact the team this season.
Nate Solder, OT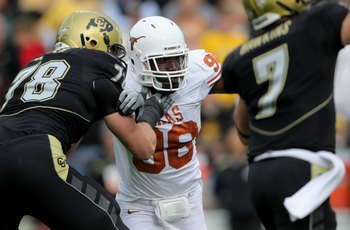 Doug Pensinger/Getty Images
Selected: Round 1, Pick 17 (17th Overall)
The Patriots used their only first-round pick wisely, going after an offensive lineman.
Offensive tackle Matt Light is aging and could even be lost to free agency, so Solder gives them a solid replacement for when he departs.
Solder has phenomenal athleticism for an offensive lineman and has the power to create some nice gaps for Patriot running backs.
In 2009, he was the only offensive lineman who wasn't a senior to make the All-Big 12 first team. Offensive linemen may not be the flashiest pick, but anything to protect Gisele's husband, right?
Look to see Solder get some time at left tackle, but he could get some time at right tackle if he struggles.
Ras-I Dowling, CB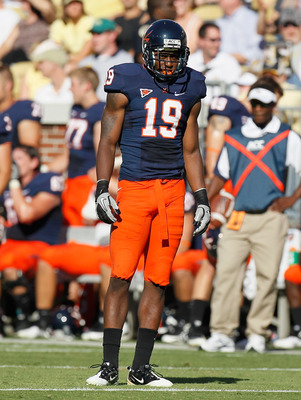 Kevin C. Cox/Getty Images
Selected: Round 2, Pick 1 (33rd Overall)
The Pats used the first pick of the second round to select this physical corner out of Virginia.
The former Cavalier has great size and excels in press coverage, but is also very effective against the run.
Dowling suffered from injuries during his 2010 season, but could have been a first rounder if he didn't, making this a potential steal for New England.
Expect to see him get some playing time in the nickel package, with the potential to be a full-time starter down the road if he can make full recoveries from his knee and ankle injuries.
Shane Vereen, RB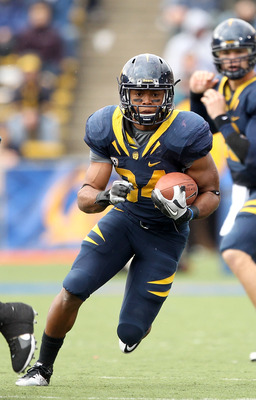 Ezra Shaw/Getty Images
Selected: Round 2, Pick 24 (56th Overall)
The running back from California was one of the most versatile backs drafted in 2011.
He was primarily a backup throughout his college career, but brought a lot to his team.
He will contribute in the running game, but he is very effective as a receiver and a blocker—perfect for the Patriots offense.
He won't be the primary back for New England, but expect to see him get screen passes off the line and possibly return a few kicks.
Stevan Ridley, RB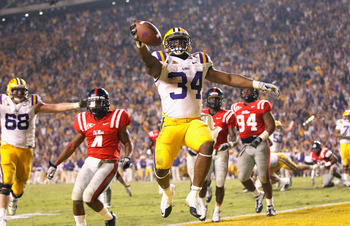 Kevin C. Cox/Getty Images
Selected: Round 3, Pick 9 (73rd Overall)
Two running backs in a row? Belichick must have something up his sleeve.
The strong back out of LSU is a downhill runner who does a good job protecting the ball.
Ridley can be good on short-yardage situations and be the workhorse that they have been lacking.
He is not the most elusive back; he only had one carry that went for more than 30 yards in his whole college career.
That being said, don't be surprised to see him getting a lot of goal-line carries. And expect to see him on special teams.
Ryan Mallett, QB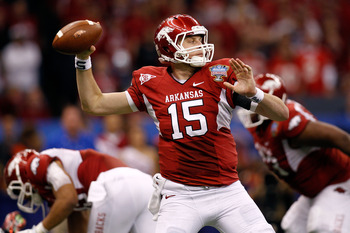 Chris Graythen/Getty Images
Selected: Round 3, Pick 10 (74th Overall)
A man that was once projected to go in the first round slipped all the way down to the third, where the Patriots pounced on him.
Many scouts considered Mallett to have the best arm in his draft class, and what better person to teach him how to use it than Tom Brady?
This is a great fit for a developing Mallett because he will be in a winning environment where he can learn the ropes from one of the best QBs around.
His potential is through the roof, and the Patriots did a wise thing in snagging him.
He will have to battle with Brian Hoyer for the backup spot, but don't be surprised if he eventually becomes a star.
Keep Reading

New England Patriots: Like this team?