Seattle Mariners: Why the M's Should Trade Ichiro Suzuki This Year
July 25, 2011
Jim Rogash/Getty Images
Today I'm hopeful that the Seahawks are going back to work soon, because the season is officially over for the Mariners.
The mounting evidence is simply brutal as aces Felix Hernandez and Michael Pineda were shelled over the weekend in Boston, fossils like Chone Figgins and Jack Wilson continue to get playing time to audition for any team willing to take him and Erik Bedard is still on the mend and therefore untradeable.

Justin Smoak has lost his swing, Franklin Gutierrez has yet to find his, the front office keeps shuffling the likes of Mike Carp and Carlos Peguero back and forth between Safeco and Tacoma to no avail, and to top it all off the M's are headed to—of all places—Yankee Stadium to see if they can stop the bleeding of a now record 15-game losing streak. 
Am I missing anything? What once seemed promising has all come crashing down. 
On the plus side, at least Dustin Ackley has been better than anticipated. 
But why trade Ichiro amidst the current chaos? Sadly, he's seen worse and yes, he's looked human, but is it really time? 
For years I've had this debate with friends and family and until now I have adamantly defended that it is more important to the franchise, win or lose to keep Ichiro. End of story.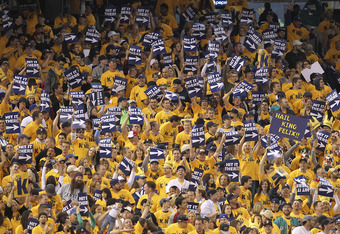 Otto Greule Jr/Getty Images
This year though, two things have changed: Ichiro and the fans. 
After a decade of consistently cranking out 200 hits and hitting at a .300-plus clip, 2011 by all measures has proved disappointing. While it's certainly possible for Ichiro to bounce back in the second half, it might also be time for the Mariners to realistically consider what options are available and have a conversation with the man to see if he is open to such a move.
Watching the Mariners celebrate the 116-win season of 2001 a few weeks ago was bittersweet on many levels, but seeing Ichiro still plugging along made me wonder if even he's ready to move on? His getting picked off first base Sunday afternoon at Fenway seemed to me as much a cry for help as it did a lack of focus.
Ichiro owes the Mariners nothing at this point both on and off the field; meanwhile, one can argue that Seattle fans have moved on. As Hernandez continues to grow in stature as a fan favorite and with other potential stars like Ackley and Pineda waiting in the wings, Ichiro seems to have faded a bit in the fans consciousness. 

Can a team continuing to rebuild afford to have a leadoff hitter pushing 40 with a few seasons to go before reaching 3,000 hits in its lineup? What is the price of sentimentality in this case if everyone is unhappy? 
Finally, two old baseball axioms keep coming to mind...
1. Better to trade someone a year too soon than a year too late. 
2. If the team can finish in last place with him, they can finish in last place without him.
The Mariners are sadly done for this year, need to rebuild, and will probably never get any better value in return than right now. Ichiro based on his choice can move forward with his life and the fans in time will as well. 
Will it happen? Probably not. 
Should it happen? I never thought I would say it, but if ever there were a time...