MLB Trade Speculation: 5 Reasons the Houston Astros Should Move Hunter Pence
Bob Levey/Getty Images
The Astros are going to be sellers at the trade deadline but it depends on new owner Jim Crane on how much they are selling. One of the players who has generated a lot of interest but also a lot of debate has been right fielder Hunter Pence.
Pence has been by far the best player on the Houston Astros this season and is one of the more recognizable players on the team. Many people will argue that he is still young, just entering his prime and will still be able to contribute in a year or two when the Astros should be competitive again.
Now with that said, I have come up with five reasons for Astros management to trade Hunter Pence this season.
Astros Are Not Winning Any Time Soon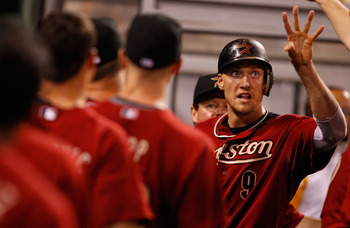 Jared Wickerham/Getty Images
The Astros ended a five game losing streak on Wednesday but they won't be competing for a playoff spot this year or maybe even next year. They are a team in complete rebuilding mode.
The Astros do have some young talent on this team in the form of players like Bud Norris and Brett Wallace. So with the current outlook not very bright it is important to build for the future and trading Hunter Pence can bring some of those pieces that will contribute for years to come.
His Value Is at the Highest Point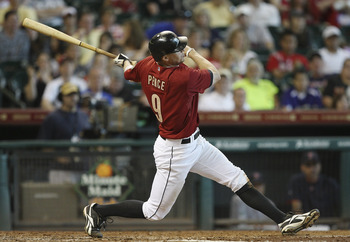 Bob Levey/Getty Images
Hunter Pence is having a great season this year. He is hitting .331 with 10 home runs and 59 RBI and is on pace to break the 100 RBI mark for the first time in his career. He is on pace to set career highs in hits, doubles, triples, RBI and batting average.
He has on three separate occasions this season had hit streaks greater than ten games. He is having the best year of his career and his value has never been higher and because of this....
Bring Back the Best Package of Prospects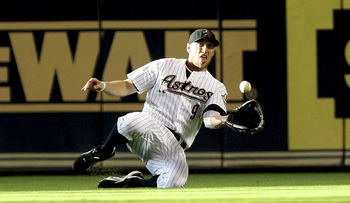 Bob Levey/Getty Images
Hunter Pence can bring the Houston Astros the best package of prospects of any player currently on the team. He is just entering his prime and is having a great year. The Astros could ask for a king's ransom from teams who really want Pence.
Teams like Atlanta and Philadelphia have come up as potential landing spots for Pence, who have a number of prospects in their minor leagues that could strengthen a weak Houston farm system and potentially be key pieces in a year or two.
Injury Risk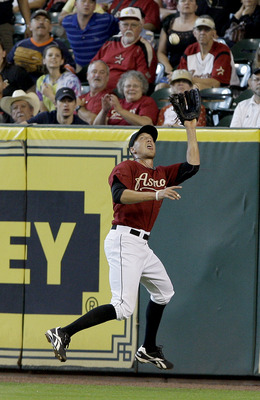 Thomas B. Shea/Getty Images
Hunter Pence plays all out and gives 100 percent every play. This is a great quality to have in a player but playing with this reckless abandonment increases the chances of getting hurt.
Even though he did not end up on the DL, he has already had to deal with a lower back injury this season. As he gets older and with his style of play, the injuries could start to happen more frequently.
No Long-Term Contract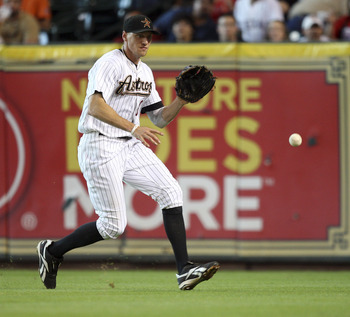 Bob Levey/Getty Images
Hunter Pence is under team control through the 2013 season. The problem is he won his arbitration against the Astros before this season and currently has a salary of $6.9 million.
Add in the fact that he is playing even better this year, and Pence's salary can only continue to rise. If the Astros are serious about keeping Pence long term, it would be advantageous for them to lock him into a long-term contract and try to save some money.
If the Astros don't see Pence as part of their long-term plans, then it is time to trade the All-Star this year.
Keep Reading

Houston Astros: Like this team?