2011 NFL Free Agency: Ranking the Teams That Figure to Lose the Most Players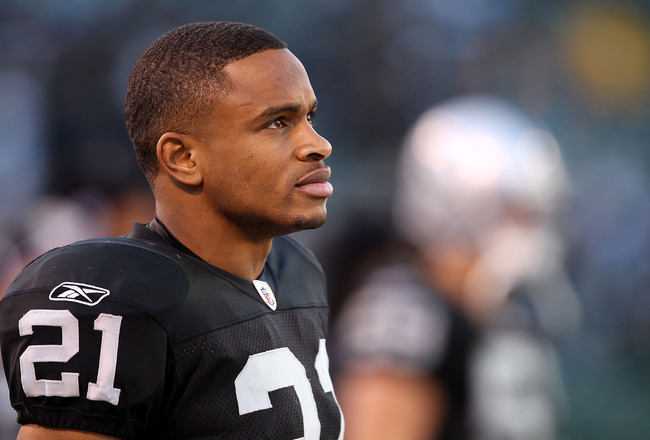 Ezra Shaw/Getty Images
The 2011 NFL season could be coming up soon. If a new CBA can be agreed upon, teams will be aiming to complete their roster for the year.
If the unrestricted free agent requirement is lowered to the proposed four years, teams could be looking at even more of their prized players looking to move elsewhere.
Salary caps, UFAs and negotiations are the main variables in each team's plans. These are the top teams that could be losing the most players by the beginning of next season…whenever that is.
Cincinnati Bengals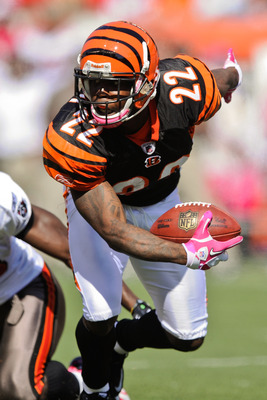 Jamie Sabau/Getty Images
Both Cedric Benson and Johnathan Joseph are important free agents that the Bengals are hoping to hang on to next season. However, owner Mike Brown likes his low payroll.
They could free up some money through losing Carson Palmer and Chad Ochocinco. That probably won't be enough to re-sign both Benson and Joseph.
Gary Mihoces of USA Today says that Benson is more valuable, especially if they lose Palmer.
However, Joseph is a good cornerback who's leaving will create a huge void in the Bengals' defense. It will probably be more difficult to find a replacement for Joseph than Benson.
Dallas Cowboys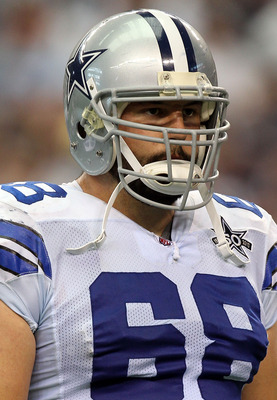 Ronald Martinez/Getty Images
Had the CBA stayed the same, the Cowboys wouldn't have many issues with their free agents this year.
However, if the proposed CBA goes through, Dallas will be dealing with the possible losses of Doug Free, Jason Hatcher and Stephen Bowen.
According to Rainer Sabin of DallasNews.com, Cowboys' executive vice president Stephen Jones sees Free as one of their top priorities. There's a possibility that Dallas won't be able to afford to re-sign all of their top objectives with the salary cap, which will result in losing important players.
San Diego Chargers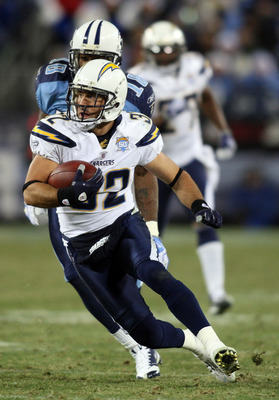 Rex Brown/Getty Images
San Diego is dealing with many players up for free agency this year. If the CBA is changed, they may have even more issues.
The Chargers will want to bring back Darren Sproles, Stephen Cooper and Kevin Burnett, among others. If the unrestricted free agent requirement is lowered to four years, players including Malcom Floyd and Eric Weddle have the possibility of leaving as well.
BoltHype has reported several teams already showing interest in Weddle, and GM AJ Smith is known to negotiate without regard to the actual player he's dealing with. That reputation could lead to several free agents returning the favor by leaving without giving San Diego any priority at all.
New York Jets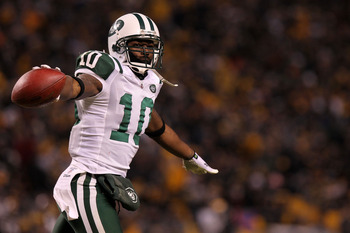 Nick Laham/Getty Images
John Clayton of ESPN says Rex Ryan wants to bring back Antonio Cromartie, Santonio Holmes, Brad Smith and Braylon Edwards, among others.
The problem there is that the Jets already have the highest payroll and are $1.3 million over the salary cap. They'll need to do some work to be able to afford everyone's contract.
To make matters more complicated, Holmes wants a multi-year deal, and hasn't said he plans to return to the Jets if he becomes an unrestricted free agent.
The Jets will have to decide if they can afford a multi-year deal, and if the can, if they want to spend it on Holmes.
Oakland Raiders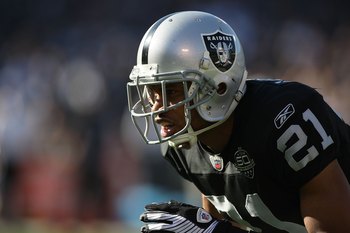 Jed Jacobsohn/Getty Images
Depending on the official cap, the Oakland Raiders may have to cut the most free agents of anyone. Of those, four are key to the Raiders' continued improvement.
If they lose both Stanford Routt and Nnamdi Asomugha, the Raiders' secondary would take a huge hit.
Asomugha will be tough to re-sign, as he will probably demand more than Oakland can afford in addition to their other top priorities. Oakland has too many players and not enough salary room to sign everyone they need.
Keep Reading