10 MLB Stars Who Need To Be Dropped in the Batting Order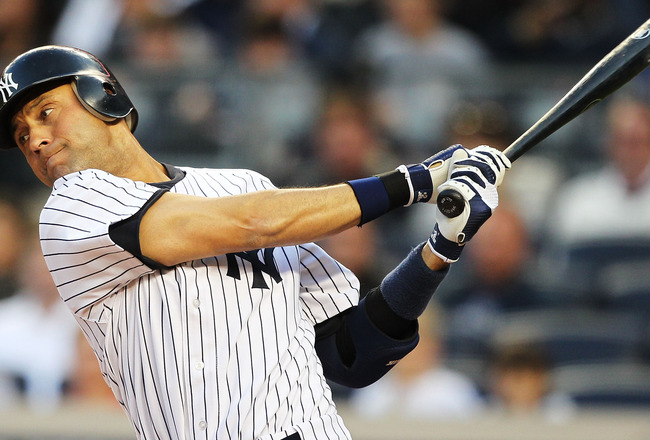 Al Bello/Getty Images
Stars are often afforded the benefit of the doubt and given multiple chances to work through their slumps in their normal position in the lineup.
At some point though, these stars need to be dropped out of the top of the lineup production positions and into the bottom half where there is less pressure. As soon as they turn things around, they usually find themselves right back in their normal spot in the lineup.
Carl Crawford was dropped to eighth in the lineup by the Boston Red Sox already this season.
Jorge Posada very publicly saw himself dropped to ninth in the lineup.
If these guys can be dropped in the lineup with their proven track records, then some other "stars" could also be in line for a lineup demotion to help spark a boost in their batting performances.
Sources:
Jason Bay: New York Mets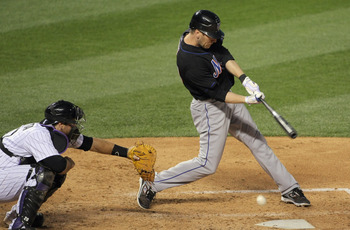 Doug Pensinger/Getty Images
Jason Bay is currently occupying the cleanup spot in the lineup, at least he was at the time of this writing.
His .227/.315/.330 batting line, with just two home runs and eight RBI is not deserving of a spot in the top portion of any lineup.
Bay will not occupy this spot in the lineup when David Wright returns from the disabled list, but he should not be occupying this spot right now either.
His regular position in the lineup is the No. 5 hole, where he has an improved line of .259/.328/.414 with both of his home runs and five RBI.
In the cleanup role, he is hitting just .219/.325/.250 without a single long ball.
Bay would fit better in the six-eight holes in the lineup instead.
Derrek Lee: Baltimore Orioles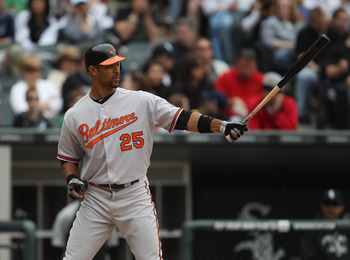 Jonathan Daniel/Getty Images
Derrek Lee is currently sitting on the disabled list and not actually in the Baltimore Orioles lineup at all.
He is expected to head to Arizona for extended spring training as part of his rehab.
Before he hit the DL though, he was batting third with a line of just .231/.311/.346 with four home runs and 14 RBI.
Unless he returns to his previous form, he should not be batting any higher than sixth in the Orioles lineup.
Elvis Andrus: Texas Rangers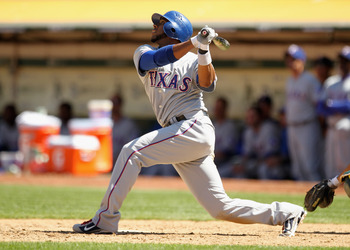 Ezra Shaw/Getty Images
Elvis Andrus is currently occupying the No. 2 hole in the Rangers' lineup.
His production is not really fitting of this slot though. Andrus could benefit from a drop towards the bottom of the Rangers lineup.
His totals for the season are .269/.318/.341 with two home runs and 17 RBI. He has just eight extra base hits so far this season.
A lot of people, myself included, have felt that Andrus would be a good fit in the No. 2 spot in the lineup, but perhaps he is more useful to the Rangers batting at the bottom of the order.
Carlos Pena: Chicago Cubs
Mike Ehrmann/Getty Images
Carlos Pena has proven over his career that he is a home run threat, there's really no arguing that point.
His .209/.354/.349 batting line probably belongs lower than his current fifth spot in the Cubs lineup though.
He does have five home runs so far, and 19 RBI, but he also has 43 strikeouts compared to just 27 hits through his first 162 plate appearances.
Pena doesn't need a drastic drop to the very bottom of the lineup, but getting him out of the production positions and to number six-seven would not hurt him either.
He has hit in every position from four-eight in the lineup so far this season already.
Shin-Soo Choo: Cleveland Indians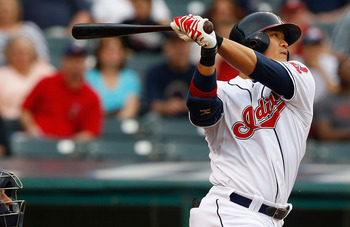 Jared Wickerham/Getty Images
Shin-Soo Choo is currently batting third for the Cleveland Indians.
There is no doubt that Choo is talented enough to occupy this position in the lineup, but his struggles in May suggest that he could benefit from a temporary demotion.
Choo is batting just .237/.322/.355 with one home run and seven RBI in May.
Over the course of the season he probably belongs at No. 3, but while he is struggling, removing him from a pressure position may be the answer.
Justin Morneau: Minnesota Twins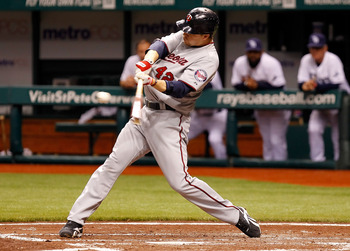 J. Meric/Getty Images
Justin Morneau was a great player. He may one day be a great player again, but he has not been the same since returning from his concussion.
The Twins need to realize that Morneau is not the same player he was prior to the injury and drop him out of the cleanup position.
Morneau is currently batting just .230/.287/.335 with only two home runs and 13 RBI.
What position should he bat in the Twins lineup? I'm not sure, but it's not fourth.
Chipper Jones: Atlanta Braves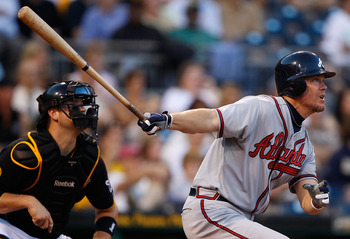 Jared Wickerham/Getty Images
Chipper Jones is slumping in May.
For the month he is batting just .239/.333/.394 with just a single home run and six RBI.
Jones has started 42 of 43 games in the third spot in the lineup this season, the other game he batted cleanup.
The Braves seem committed to keeping him third in the lineup, but a temporary drop in the lineup could get his bat going again.
With Jason Heyward currently out, the Braves could definitely benefit from Jones heating up.
Hanley Ramirez: Florida Marlins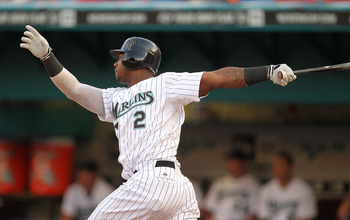 Mike Ehrmann/Getty Images
Hanley Ramirez was recently switched from the third spot in the lineup to the second spot.
The switch made only a minor improvement in his batting average, however, he remains in his season-long slump.
Ramirez is batting just .215/.293/.320 with four home runs and 16 RBI so far this season.
I have little doubt that over the course of the season he will rebound and boost his numbers back into respectability. He's still just 27 years old and in the prime of his career.
Ramirez is one of the players I would argue deserves the benefit of the doubt and to be given the opportunity to turn his season back around, but his continued struggles suggest he belongs in the bottom third of the lineup until his bat gets going.
Troy Tulowitzki: Colorado Rockies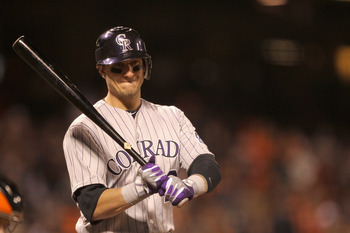 Ezra Shaw/Getty Images
Troy Tulowitzki got off to a hot start for the Rockies, but over the past month he has cooled off in a bad way for the Rockies lineup.
Over the past 28 days Tulowitzki is batting just .170/.235/.340 with four home runs and 12 RBI.
This appears to be just a bad slump, something all great hitters must encounter at points during their careers.
Tulowitzki is another batter that could be afforded the benefit of doubt, and given a chance to right the ship while remaining in the cleanup role. However, his horrible month could be lengthened if he starts pressing.
Moving him just slightly down, to fifth or sixth in the lineup, for just a few games to get his bat going again would not be the worst decision for Colorado.
Derek Jeter: New York Yankees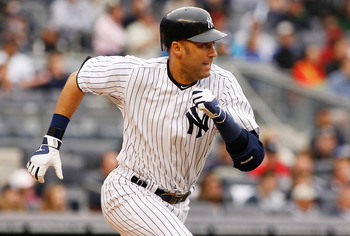 Mike Stobe/Getty Images
Derek Jeter has performed better as the Yankees leadoff hitter than he has as the No. 2 hitter.
In the leadoff spot Jeter is batting .268/.316/.344 compared to .194/.250/.194 in the second position.
The Captain needs to take a long look in the mirror and do what is best for the New York Yankees and sacrifice his spot in the top of the Yankees order.
I certainly don't envy Joe Girardi if he is forced to make the decision instead of Jeter.
It seems inevitable that it will happen at some point this season though, and his season-long struggles indicate that the move likely already would have happened were this any player besides Jeter.
He belongs no higher in the lineup than the No. 7 position. From there he can prove me, and everyone else, wrong and hit his way back into the top of the lineup.
Keep Reading