Washington Redskins: Unsung Heroes of the Dan Snyder Era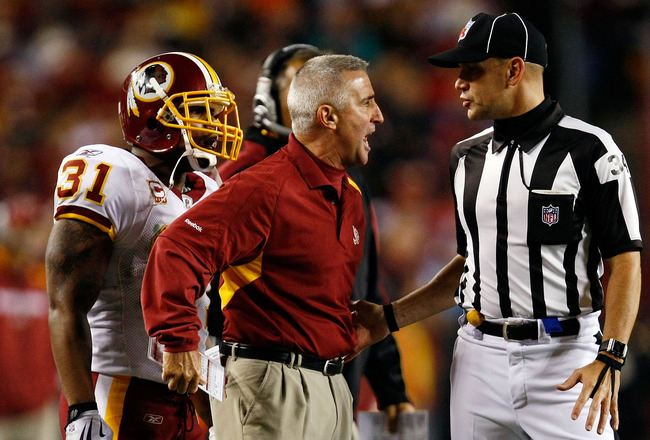 Win McNamee/Getty Images
Mike Singletary famously said upon his promotion as 49ers head coach, "I want winners."
If for some miraculous reason I become a member of the Redskins organization I will famously say, "I want Redskins." This may sound like an unintelligent and blunt statement, but it has a much deeper meaning that is essential to a team's success.
During the glory years of the Burgundy and Gold; the roster consisted of blue-collar, hard working players that played with a passion and pride while defending the nation's capital football team.
Although it's doubtful if Washington will return back to their old form, over the past decade there have been some players where I would consistently say "I wish they put their heart in the rest of the team."
These were the players that I call "Redskins." The athletes, who will play any position called upon, enjoy hitting somebody in the mouth and will not hesitate of speaking up for his team.
They didn't have the same talent as some players, but their effort was enjoyable to watch and any fan can't help, but to cheer for a player that has defied the odds in developing a prominent role on the Redskins roster.
Another commonality with these players is their position in the locker room and the work they've had with the media and the community. They are the unsung heroes of football.
In no particular order, I've comprised of a list of players who I've always considered to be landmarks of the franchise.
You don't see their jerseys on display or their names come up on ESPN, but their professionalism on and off the field is what made them "Redskins."
Mike Sellers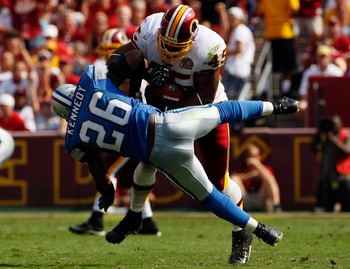 Win McNamee/Getty Images
One of the longest tenured Redskins on the roster and has solidified his position as the team's fullback.
He helped pave the way for Clinton Portis's eight years in Washington, as well as dutifully assisting Ladell Betts and Ryan Torain rush for career highs.
Known as a jokester off the field, Sellers has an intimidating presence on the gridiron and is showings no signs of slowing down.
He has also been a standout on special teams as well as becoming a reliable pass catcher.
Lastly, he is well-respected around the locker having being voted as a team captain in years past.
Phillip Daniels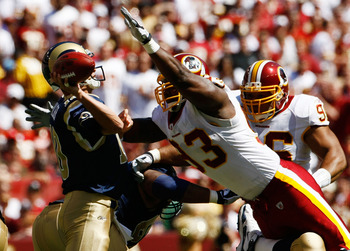 Win McNamee/Getty Images
After Daniels' career is over, I hope the Redskins front office finds a role for him.
He's a leader of the team and will not shy away from the it's shortcomings (remember his approach to handling of the Haynesworth debacle).
Daniels has been a serviceable player in his limited role with the team over the past couple years. He has developed a reputation has a run stopping defensive end while remaining in peak physical condition.
Prudent veterans such as Phillip Daniels are a necessity to every team, especially this coming season, which a resurgence of youth that will be overwhelming in comparison to last year.
Kedric Golston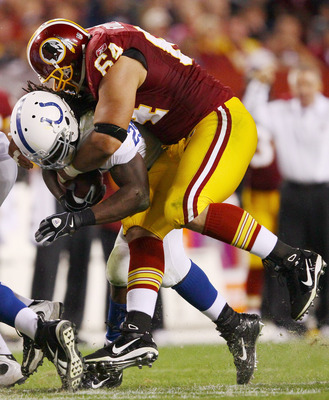 Win McNamee/Getty Images
A sixth-round draft pick back in 2006 and he has been valuable member of the team ever since.
He was a defensive tackle in the previous 4-3 defensive scheme and now plays defensive end in a 3-4 scheme.
Golston will not put up great numbers, but he's a been a trustworthy teammate his entire career, either as a starter or a rotated lineman.
A consistency found on successful teams around the league is their ability to utilize their draft picks; Golston is an example of a late-round draft pick that can contribute on a game-to-game basis.
Lorenzo Alexander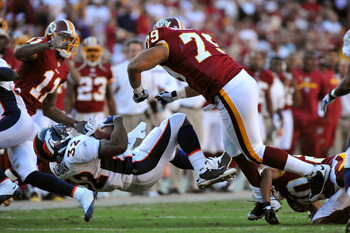 Larry French/Getty Images
Defensive tackle, defensive end, linebacker, offensive line, special teams. Anything that has been asked, Alexander has performed.
He's a fan favorite that is willing to do anything to help his team win.
He might be not the most naturally gifted player, but he has been one of the few bright spots on the team over the last three years and I hope he can remain a Redskin for the rest of his career.
Even though it looks like Alexander has lost his starting spot to recent draftee Ryan Kerrigan, I still envision Lorenzo remaining a team leader.
Reed Doughty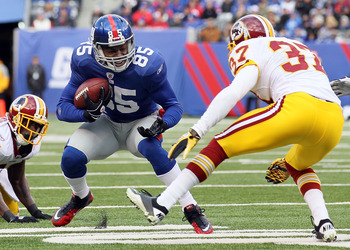 Jim McIsaac/Getty Images
Reed is one the most intelligent players on the defense. He is limited athletically, but he is always in the right position and rarely makes mistakes.
It is understandable that each player will make a mistake from time to time, but if a safety has an error, it can easily result in a touchdown.
Doughty has played both the strong and free safety position and is another strong contributor on special teams.
With the OJ Atogwe signing it looks like a Doughty will not have a starting role for the team, but Reed has the versatility to be a valuable backup and rotational player.
He is also another great guy to have around the locker room and has done a lot for the community. He has stated this offseason that he wants to be a starter and he deserves it.
James Thrash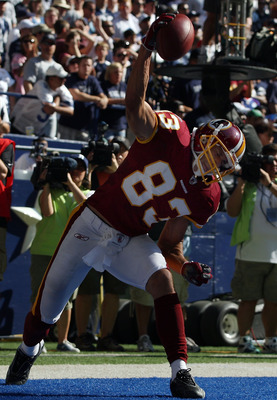 Ronald Martinez/Getty Images
Thrash was not a solid No. 1 or 2 wide receiver, but he did all of the miniscule assignments that were asked of him, and he did it proficiently.
Thrash was a great blocker, excelled on special teams and would return kickoff and punt returns if called upon.
It has been said that special teams needs to be emphasized like any other position and players of Thrash's caliber should be acknowledged.
Anthony Armstrong
Jim McIsaac/Getty Images
Giving Armstrong the label as a true Redskin may be premature, but after his performance last season; you had to root for a player like Anthony.
In one season he became a consistent deep threat that will be able to stretch the field for years to come.
He has a long way to go if he wants to be a dependable receiver, but he seems to have the determination in achieving that.
The former Intense Football League star came out of nowhere he seems grateful for the opportunity the Redskins gave him.
Armstrong also contributed on special teams before earning a starting role on the offense, but I see him becoming a prized teammate in Washington.
Ladell Betts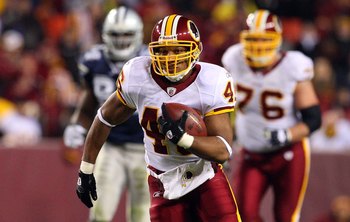 Jim McIsaac/Getty Images
The former second-round pick was a core offensive player for many years in Washington and was underrated in his versatility.
He will mostly be remembered for his performance filling in for the injured Clinton Portis, rushing for 1,100 yards in 2006.
He was also good situational running back, he was a downhill runner who also turned into a receiving threat, while also becoming a kick returner for two seasons.
Unfortunately, the shelf life for an NFL running back is diminishing and it looks like Ladell's career has come to a close.
Rock Cartwright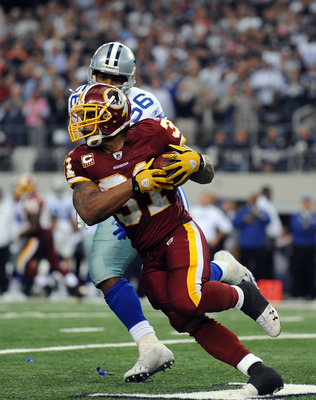 Ronald Martinez/Getty Images
Rock is another late-round draft pick that developed into a team captain and an appreciated player for his contributions on the field.
Cartwright was Washington's kick returner for a number of years and was a major factor in coach Danny Smith's special teams unit.
Additionally, he filled in as a running back or fullback if necessary in his seven seasons in DC.
I couldn't think of a better name to suit Rock Cartwright either.
Jon Jansen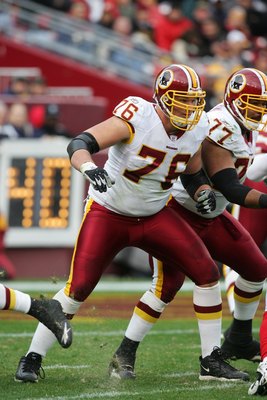 Jim McIsaac/Getty Images
Before injuries riddled Jansen's last years in Washington, he was the most underrated linemen on the team.
He would go to battle with some of the best defensive ends in the league and would continuously hold his own, especially against New York Giant Michael Strahan.
Jon was a blue-collar type of player that was reminiscent of The Hogs.
Keep Reading

Washington Redskins: Like this team?