Ranking Derek Jeter and the 12 Other New York Yankees Captains
The New York Yankees have had 13 captains in their history. One captaincy lasted for five days, two were captains at the same time and two captaincies were cut short due to tragedy. Most held the title for no longer than three seasons.
Being named the New York Yankees Captain is considered among the highest honors you can receive. It doesn't come with a salary bonus or automatic entry to the Hall of Fame. All it means is you exemplify everything that the New York Yankees franchise stands for. Some notable Yankees were never named captain (mainly because the honor sat vacant following the death of Lou Gehrig, until George Steinbrenner took over the team); players like Joe DiMaggio, Mickey Mantle or Yogi Berra fall into this category.
How would one rank the Yankee Captains? Do you go by career as a Yankee or is it solely by their contributions during their captaincy?
I decided to rank them based on how the Yankees did during their stint as captain with an added bonus for the length of time they spent in that post.
So let's start with No. 12 (13 players in total).
No. 12: Babe Ruth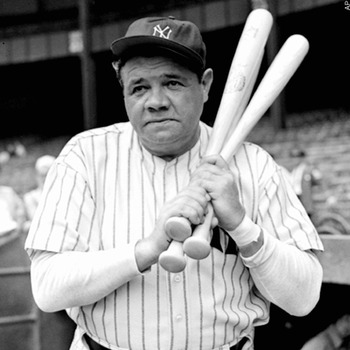 Captain from May 20, 1922 through May 25, 1922.
Yes, there is a list that Ruth finishes last on.
Ruth was the New York Yankee Captain for a grand total of five days. Prior to the start of the 1922 season, Ruth was named Captain, but during a game on May 25th, he threw dirt on an umpire and climbed into the stands to confront a heckler and got ejected from the game. Needless to say, he lost his captaincy.
While Ruth is the greatest Yankee to ever play the game, his short term has Captain is why he's ranked at the bottom of this list.
No. 11: Hal Chase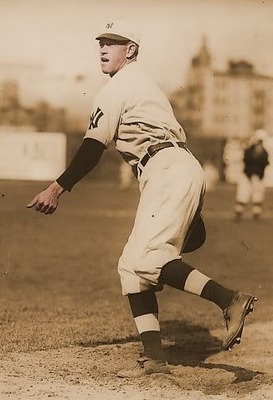 Captain from 1909 through 1912.
Hal Chase was arguably the greatest defensive first baseman in baseball, even Babe Ruth and Walter Johnson call him that. The Yankees weren't a very good team from 1901 until Babe Ruth arrived, so judging a Captain by how the Yankees did is kind of hard to do.
Chase's biggest problem was his connection to gambling as he was rumored to be a part of every gambling/game throwing scandal in early baseball history.
He would be last on this list, but three years as Captain is better than Ruth's five days.
No. 10: Kid Elberfeld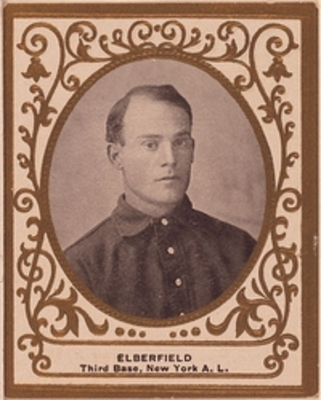 Captain from 1907 through 1909.
Elberfeld's greatest claim to fame was that he was the first American League player to steal home twice in the same game. He later went on to manage the Yankees (then the Highlanders).
As I said in the previous slide, the Yankees were one of the worst teams in the league from 1901 to 1919, so it's hard to judge anyone on the team performance.
No. 9: Roger Peckinpaugh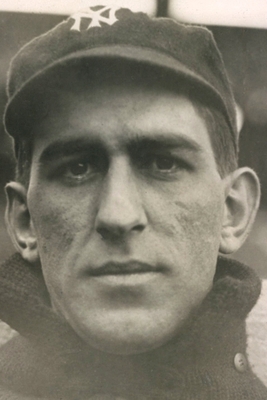 Captain from 1914 through 1921.
Peckinpaugh managed the Yankees for 20 games in 1914 and then finished his career as the captain.
Nothing special about his tenure, except he was the first Yankee Captain that saw any success (with Babe Ruth coming to the team in 1920).
No. 8: Clark Griffith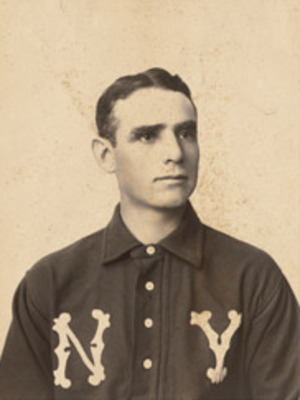 Captain from 1903 through 1907.
Griffith was the first manager of the New York Highlanders after their first two years as the Baltimore Orioles.
He's this high on the list strictly for being the first ever Yankee Captain.
No. 7: Everett Scott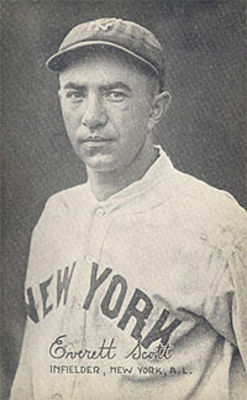 Captain from 1922 through 1925.
Everett was one of the best fielding shortstops during his time and set the career consecutive games played record (1,307) that Lou Gehrig (another Yankee Captain) would later break.
No. 6: Willie Randolph and Ron Guidry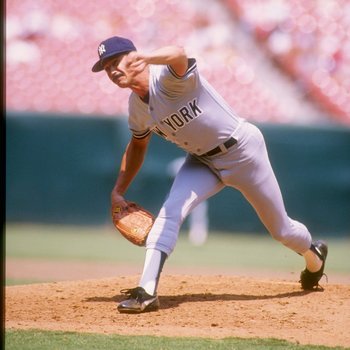 Tim DeFrisco/Getty Images
Co-Captains from March 4, 1986 through July 12, 1989 (Guidry) and October 2, 1989 (Randolph).
Any Yankee fans who followed the teams in the 1980s know it was their toughest decade since before Babe Ruth. They made the World Series in 1981, lost to the Dodgers and never made it back till 1996.
Randolph and Guidry were two players from the Bronx Zoo days of the late 1970s that were still with the team. While Guidry is one of the greatest starting pitchers in Yankee history and Randolph is one of the most underrated players in Yankee history, the Yankees (while they won a lot of games in the 1980s) never won the games that mattered.
No. 5: Graig Nettles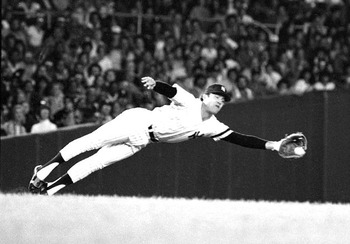 Captain from January 29, 1982 through March 30, 1984.
The first Captain since the death of Thurman Munson. That's why I have him ranked this high; similar to when Munson was named the first Captain since Lou Gehrig, being the first Captain because the previous one died is not an easy thing to live up to.
Nettles was one of the best defensive third basemen during his time but was overshadowed by Brooks Robinson and Mike Schmidt.
No. 4: Don Mattingly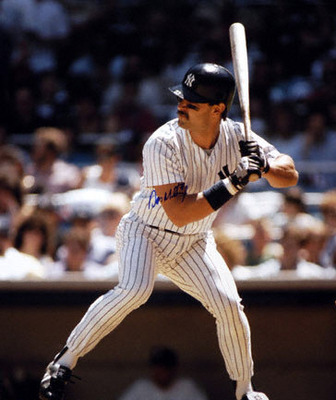 Captain from February 28, 1991 through October 8, 1995.
Any Yankee fan who followed the team in the 1980s through the early 1990s loved Don Mattingly. He was the Yankees, plain and simple.
I might have Mattingly ranked this high solely because he's one of my favorite Yankees of all-time, but it wasn't his fault the Yankees only made the playoffs once during his tenure as captain (1995, a heartbreaking loss to the Seattle Mariners in the first round).
No. 3: Derek Jeter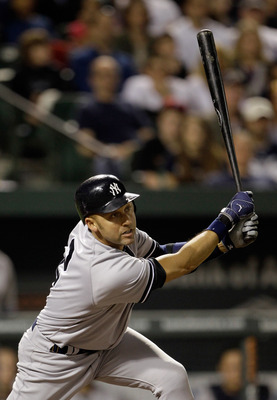 Rob Carr/Getty Images
Captain from June 3, 2003 to present.
It's hard to rank Jeter this low, but competing against two players who died while serving as Captain is tough.
Jeter was a part of four World Series winning teams prior to being named captain but since then, the Yankees have only won one. Jeter will go down as one of the greatest Yankees in history, but as Yankee Captain (and with revelations coming out), I just can't justify ranking his tenure higher than Munson's or Gehrig's.
No. 2: Thurman Munson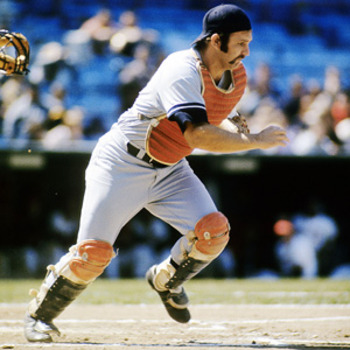 Captain from April 17, 1976 through August 2, 1979.
Thurman was the heart and soul of the Yankees in the 1970s and the first Yankee Captain since Lou Gehrig. He was the leader of the Yankees team that made three World Series in a row, winning two of them.
Sadly, Thurman died on August 2, 1979 when the plane he was piloting crashed. His locker in the Yankees clubhouse sat untouched until the new Yankee Stadium opened in 2009 and now it resides in the New York Yankees Museum in the new Yankee Stadium.
No. 1: Lou Gehrig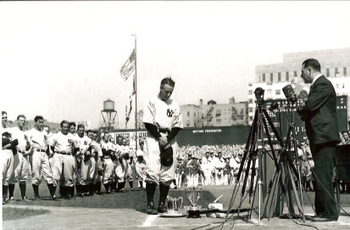 Captain from April 21, 1935 through June 2, 1941.
Yes, Lou Gehrig last played for the Yankees on April 30, 1939. He remained the Yankee Captain until his death in 1941.
Gehrig is one of the greatest Yankees to ever play the game and is one of the best baseball players in history. Gehrig was the first player to ever have his number retired by a team. The list of awards and accolades Gehrig won during his playing days is long and storied; MVPs, Triple Crowns and Hall of Fame are just a couple.
Keep Reading

New York Yankees: Like this team?