15 Former High-Priced MLB Stars Now Proud to Play for Peanuts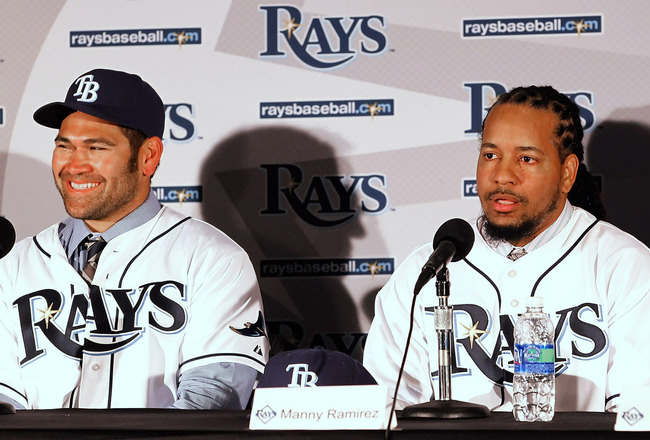 J. Meric/Getty Images
Some of the former big names in baseball still linger in the sport today, even if it is just for some time in the minor leagues. Some people say that these players should hang up their spurs because they do not know when to walk away.
Some of the players who took the biggest contracts in baseball, or at least had an extremely expensive market price, are now contracted to play for mere fractions of the contracts that they were once signed to. This has allowed some players to get good playing time for teams that are in desperate need of a rebuild.
It reunited Johnny Damon and Manny Ramirez, but some other players are making chump change playing for a minor league team, at least in comparison to what they once made.
Ivan Rodriguez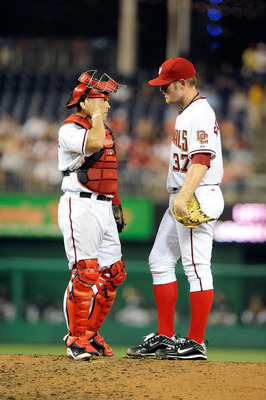 Greg Fiume/Getty Images
Ivan Rodriguez was once an All-Star catcher who was reaching top-dollar prices on the market. The peak of his salary reached $12.3 million, but he will be playing for Washington at $3 million, which is still twice what he made in 2009. Rodriguez is 39 years old, so perhaps this is his last season earning peanuts.
Hideki Matsui
Justin Sullivan/Getty Images
Hideki Matsui was once making $13 million a season but will be earning $4.25 million from Oakland to be its designated hitter in 2011. Matsui is still making good money compared to most people, but he will be making about a third of his highest salary.
Johnny Damon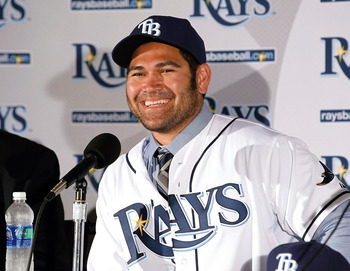 J. Meric/Getty Images
Johnny Damon, who once made $13 million annually for four years as well as many other years with high-paying contracts, will be earning $5.25 million for Tampa Bay in 2011. Damon is 37 years old, so perhaps this will be his last year in baseball, but another $5 million contract may bring him back for 2012.
Orlando Cabrera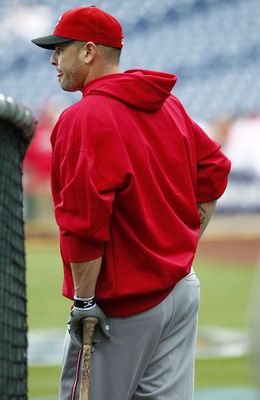 Jeff Zelevansky/Getty Images
Orlando Cabrera was making $10 million in 2008, but he will be taking a $9 million pay cut in 2011 to continue playing baseball for only $1 million for the Indians.
Jason Kendall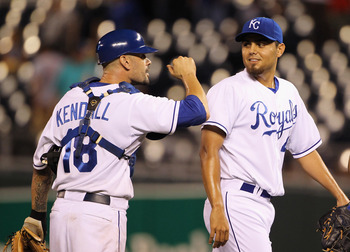 Jamie Squire/Getty Images
Jason Kendall earned $13.4 million in 2007 but he will be playing the 2011 season at less than a quarter of his best year, earning $3 million for Kansas City. At 36 years of age, how many more years will he continue to play for peanuts?
Vladimir Guerrero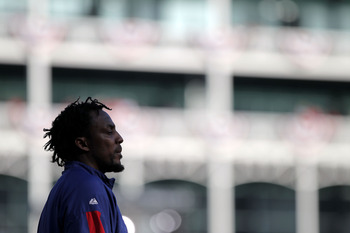 Doug Pensinger/Getty Images
Vladimir Guerrero isn't exactly earning peanuts in 2011 with a salary of $8 million, but it is just shy of half of the contract that he used to be signed to. He is past his prime, and he must settle for a fraction of the salary that he used to earn to stay in the sport.
Austin Kearns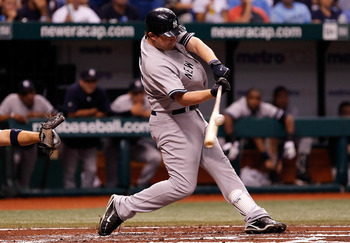 J. Meric/Getty Images
Austin Kearns never drew the biggest contracts, but he was formerly paid $8 MM per year, and he will be taking a huge pay cut in 2011, earning just $1.3 MM, in order to remain in baseball.
Andruw Jones
Jonathan Daniel/Getty Images
Andruw Jones was once paid $14.7 MM but will be playing for the New York Yankees in 2011 for only $2 MM. He is cutting over $12 MM off his peak salary to find himself on a roster for this season.
Jim Thome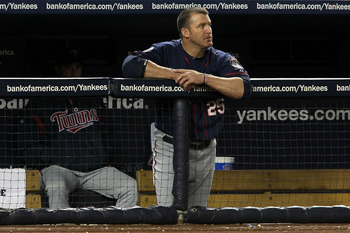 Jim McIsaac/Getty Images
Jim Thome continued his professional career for the 2011 season by re-signing with the Twins for $3 MM, which is $12.6 MM off his peak salary. I guess that is not bad for being a 40-year-old baseball player, however.
Kerry Wood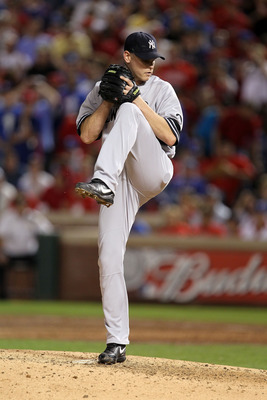 Stephen Dunn/Getty Images
Kerry Wood will be returning to the Cubs for the 2011 season, earning $1.5 MM after earning $10 MM for the past two seasons for the Indians and Yankees and a peak salary of $12 MM.
Vicente Padilla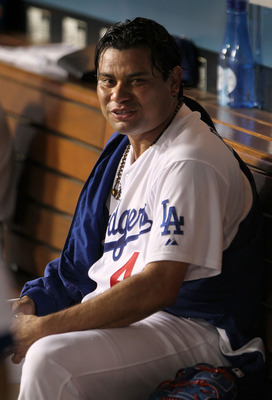 Jeff Gross/Getty Images
Vicente Padilla two seasons ago made his peak salary of $12 MM, but he will be taking a $10 MM pay cut for 2011, as his extension was only for $2 MM.
Pat Burrell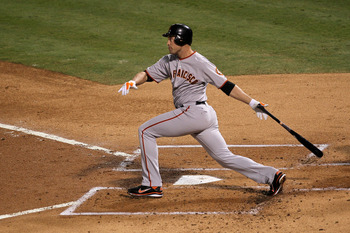 Stephen Dunn/Getty Images
Pat Burrell was once making $14.25 MM, but he only will be earning $1 MM for the 2011 season.
Jason Giambi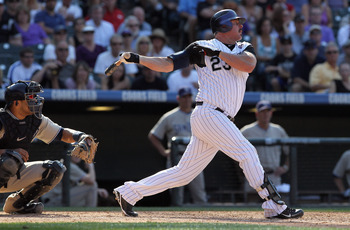 Doug Pensinger/Getty Images
Jason Giambi is 40 years old. He was once earning $23.8 MM. However, for the 2011 season, he will be cutting over $17 MM to play for a minor league team of the Rockies at $6.6 MM.
Carlos Delgado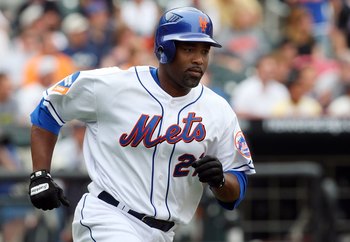 Jim McIsaac/Getty Images
Carlos Delgado was once earning up to $16 MM a year, but he is now playing for a Boston minor league team for only $20,000 per month.
Manny Ramirez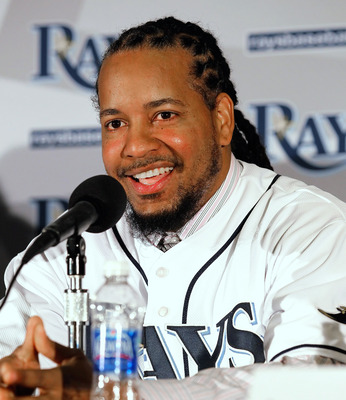 J. Meric/Getty Images
Manny Ramirez is perhaps the biggest loser of this group. For a player who once was earning $23.8 MM, he is signed with Tampa Bay for the 2011 season at $2 MM, earning almost $22 MM less than his peak salary. His salary for 2011 is definitely peanuts in comparison to what he made during his prime.
Keep Reading