The Case For Jed: 6 Reasons Why Lowrie Should Start for Boston in 2011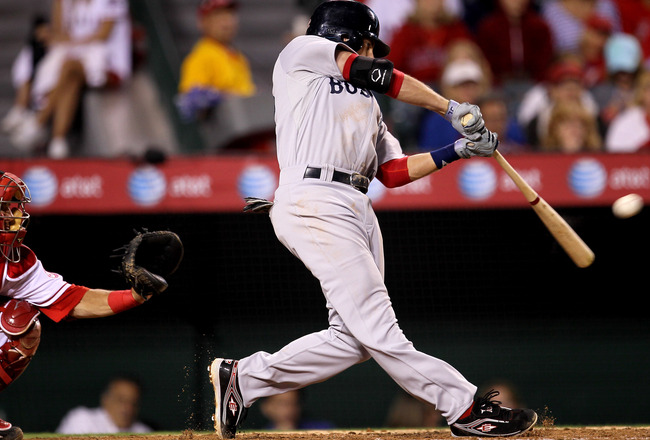 Jed Lowrie, #12
Stephen Dunn/Getty Images
In the blitzkrieg of high-profile signings that has been the Red Sox' offseason, too easily have nagging questions escaped our rose-colored tunnel vision. As star-struck as Boston fans are right now, we'd be sealing our own fates if we hitched our hopes to two free agents and threw caution to the wind.
One important decision yet to be made is who mans the shortstop position in 2011. As critical as the starting pitching is to the Red Sox' fortunes, it seems highly unlikely that any additions or subtractions will be made at this point. That hand has been dealt.
But Terry Francona can still improve the Red Sox in small but significant ways if he makes the tough decision to start Jed Lowrie over Marco Scutaro. Here are six reasons why...
Jose Iglesias: The Next Big Thing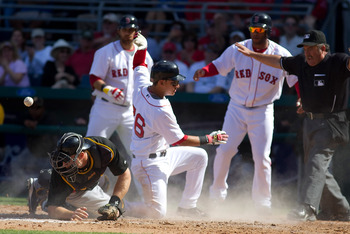 J. Meric/Getty Images
We've been hearing about him for over a year now. Scouts rave about his defensive prowess on all levels: vacuum cleaner hands, tremendous range, plus arm and instincts beyond his years.
He is still a work in progress, particularly with the bat. At 21, he has very little patience and has not hit a home run in professional baseball since 2009. Still, his raw skills and compact swing give rise to hope that he could become a throwback middle infielder in the mold of Omar Vizquel.
If Iglesias is the shortstop of the future, Lowrie is almost assuredly looking at a trade within the next two years. He is too talented to remain a backup, and his value to the Red Sox will only grow if he maintains his health and starts for a full year.
If Jed Lowrie waffles between the bench and the minors again this year, he will have far less appeal as trade bait to a team looking for infield help.
Jose Iglesias: The Next Big Bust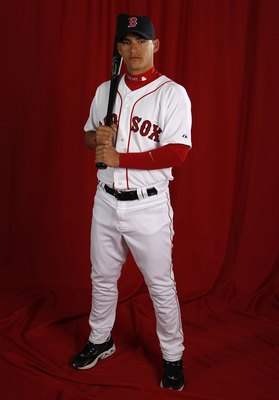 Gregory Shamus/Getty Images
Let's not kid ourselves. All of Iglesias' immense gifts have yet to prove anything past half a season at Double-A. "Sure things" grow on trees, but talent that has staying power at the MLB level is far more rare.
Suppose Jose stumbles on the ladder to the Big Show, what then? As young as he is, the Red Sox will probably give him several seasons to show he's the real McCoy. In the meantime, it behooves the Red Sox to think carefully about who will be holding down the fort in Boston.
If Iglesias isn't MLB material and doesn't arrive in Boston in 2012 (if ever), future seasons will go much more smoothly if Lowrie gets 500 ABs under his belt this year. You can bet that at his age, Scutaro will be gone from the club after 2011, so he offers no answers beyond this season.
If Lowrie is only dropped into the starting role for the first time in 2012, he'll be a year older and a season less experienced. Whether he is a part of the long-term solution or not, his stock will rise if he gets the nod now.
Marco Scutaro: Career OBP .336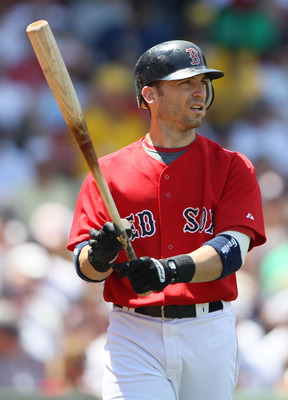 Elsa/Getty Images
Career years after 30 should raise red flags to any GM paying attention. As amazing as his 2009 season was with Toronto, Marco's stunning statistical improvement was equally foreboding.
In hindsight, I can't really blame Theo Epstein for committing two years to this guy. A seasoned versatile infielder with a solid track record and zero baggage would attract a number of suitors. But Scutaro doesn't practice the offensive patience that Boston preaches throughout the organization.
I read an opinion that Scutaro simply experienced a down year in his transition to Boston, and that nagging injuries hampered his play. Shoulder and neck issues aside, the truth is a little more complicated.
By several metrics, Scutaro was a steady hand but unspectacular by any measure. Additionally, his offensive production was pretty anemic. But looking back over his career stats, if you take away his 2009 season, Marco actually played above average in 2010.
That is to say, that his career taken as a whole shows that his batting skills lie somewhere beneath his performance in 2010. That doesn't bode well for the future.
Jed Lowrie: Batting Eye Extraordinaire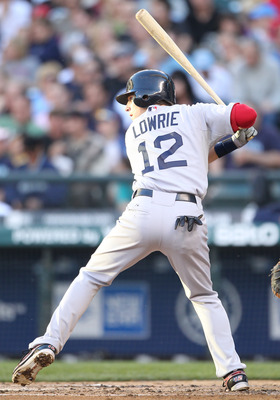 Otto Greule Jr/Getty Images
In his two-month whirlwind at the end of 2010, Lowrie finished with a slash line of .287/.381/.526. His .907 OPS eclipsed every American League shortstop by at least .100 points. In fact, the only middle infielder in the AL to best Lowrie in offensive production was Robinson Cano.
I'm very aware that his numbers represent only about a third of one season. Obviously, Lowrie did not face the wear and tear of a full schedule, and has yet to show he can stay healthy for a full 162 game set.
But it's worth noting that Lowrie has posted similar numbers at every level of competition. He had outstanding plate discipline in college, and seldom wavered at any of his stops in the minors. Now he's shown his polish at the MLB level, and his overall skills are too developed to keep on the bench.
And at 26, Lowrie is only starting to play his best. History tells us that Scutaro will only decline.
Lineup Protection for Drew and Ortiz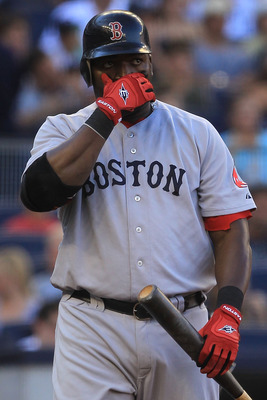 Chris McGrath/Getty Images
In an article I wrote in December, I broke down my ideal lineup for the 2011 campaign and discussed my logic for each slot.
There can be no doubt that David Ortiz and JD Drew are in the twilight of their careers in Boston. It's a virtual given that Drew won't be here in 2012 with Ryan Kalish waiting in AAA. And even if Papi can duplicate his 2010 numbers this year, his pride and his age may keep the Red Sox from signing him to an extension.
What Lowrie brings is a switch-hitting presence in the bottom half of the lineup which will let Francona stack the lefty hitters one after the other against right-handed pitchers who struggle against them. But Lowrie's presence hitting right-handed also means that opposing managers can't set up Drew and Ortiz with LOOGYs as easily.
Another consideration is that if only Scutaro and Salty are protecting Papi and Drew in the lineup, then the latter two will see nothing they can drive. Salty has been too inconsistent and Marco doesn't create the production that pitchers will respect enough to throw strikes to Drew and Ortiz. Without Lowrie in the 7th or 8th spot, prepare for a season of junkballs off the plate to Big Papi.
Lowrie's Surprisingly Good Glove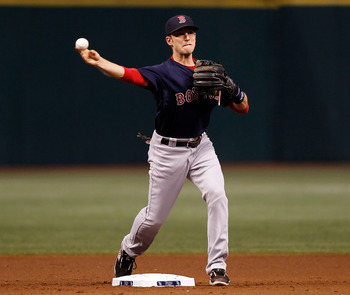 J. Meric/Getty Images
Jed Lowrie has committed two errors in his entire MLB career at shortstop, racking up a fielding percentage of .993 at that position. I'll give you a moment to clean up the mess your blown mind just made.
I know that many will point out how few chances he must have had in three injury plagued years, and how much of his time at the big-league level was actually spent at 2B and 3B. But from 2008-2010, Lowrie accumulated just over 1230 defensive innings total. For those of you keeping track, that's the equivalent of 136 nine-inning games.
The vast majority of those innings were spent at shortstop, with large chunks at second and third, and a couple games covering first. To date, Lowrie has 9 total errors. Considering the different positions he's covered, that is phenomenal reliability. Most middle infielders have 8-15 errors over a full season, and Scutaro racked up 20 in 148 games between short and second last year
I hold no illusions about Lowrie's reaction time or range, which are qualities he rates at just average. But a steady hand matters more to a team's defense than flashy inconsistency.
Keep Reading

Boston Red Sox: Like this team?