Trevor Hoffman Retires: Power Ranking the 10 Best Closers in MLB History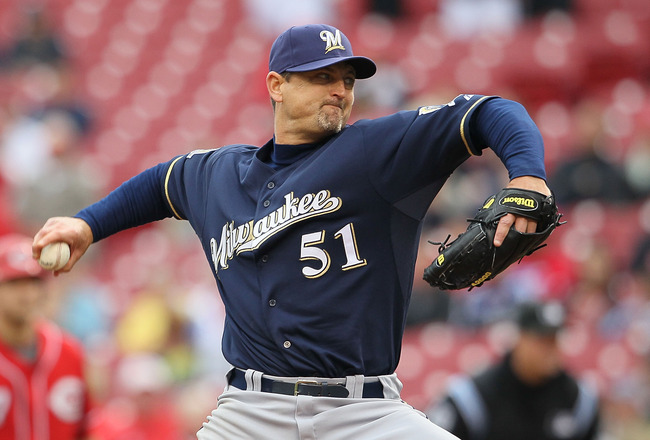 Andy Lyons/Getty Images
The major league closer is a position that is hard to fill for many teams. Pitchers are often given opportunities to be the guy in the late innings, but rarely do we find closers that can truly be considered "dominant."
Trevor Hoffman has to be considered in discussions of the best closer of all time. His 601 career saves rank first all time, and his 1,035 games pitched are an attribute to his longevity.
As we honor the spectacular career one of baseball's all time greats, let's take a look at the elite list of dominating closers that Hoffman finds himself in.
10. Troy Percival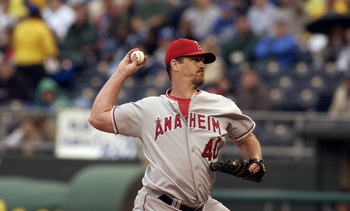 Dave Kaup/Getty Images
Troy Percival currently ranks eighth all time with 358 saves.
Percival embodied what it meant to be a dominant closer in the league with his fastball hovering around 100 mph in his prime.
His best season came in 1992 with the Anaheim Angels when he posted a 4-1 record with a 1.92 ERA. His 40 saves that year were only bested by his 42 saves in 1998.
The four-time All-Star has a career 3.17 ERA and averaged just under 10 strikeouts per nine innings.
9. Bruce Sutter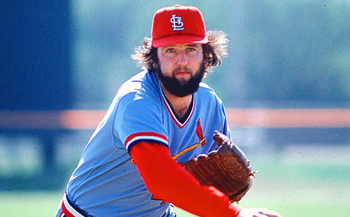 During 12 major league seasons, Bruce Sutter appeared in 668 games, while compiling a career 2.83 ERA.
His 300 career saves place him 21st all-time, but his contributions to the game stretch far beyond games pitched and saves earned.
Sutter is credited as the first pitcher to effectively make use of the split-finger fastball. His dominance with that pitch made up for what he lacked in his fastball.
A six-time All-Star and a Cy Young Award winner in 1979, Sutter was inducted into the Baseball Hall of Fame in 2006.
8. Lee Smith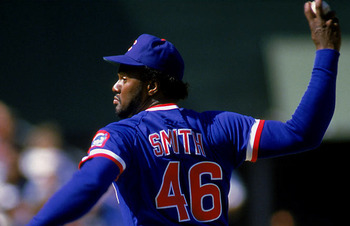 Lee Smith was certainly an intimidating force on the mound during his tenure.
His sheer size (6'6'' - 250-lbs+) certainly didn't hurt as he stared down the opposition.
His 478 career saves currently rank third all time. Smith's best season came in 1991 when the hard throwing right-hander compiled a 6-3 record while earning 47 saves.
Averaging just under nine strikeouts per nine innings, Smith retired having thrown 1251 career strikeouts.
7. Dan Quisenberry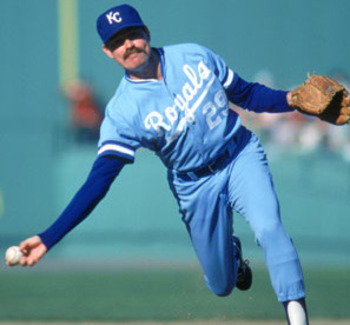 Before Dan Quisenberry's life was tragically cut short due to brain cancer, the pitcher was one of the most dominating closers in baseball.
Quisenberry converted a total of 244 saves while finishing with a 56-46 record and 2.76 ERA.
He won his only World Series ring in 1985 with the Kansas City Royals, was a three-time All-Star selection and was selected as AL Relief Pitcher of the Year five times.
6. Billy Wagner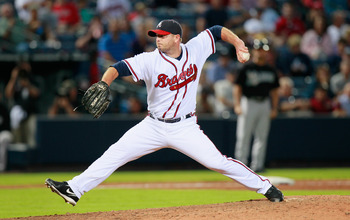 Kevin C. Cox/Getty Images
Many people don't know it, but Billy Wagner was originally a right-handed pitcher. After repetitive arm injuries kept him from throwing in that manner, he amazingly taught himself to throw left-handed.
And throw he did. Wagner's 16-year career has given the hard throwing lefty plenty of time to compile a very strong case for his eventual place in the Baseball Hall of Fame.
The 38-year-old currently ranks fifth all time with 422 career saves.
His 2.21 career ERA and 1196 strikeouts in 903 innings pitched are astounding statistics that will certainly be remembered in conversations about the top closers of all time.
5. Goose Gossage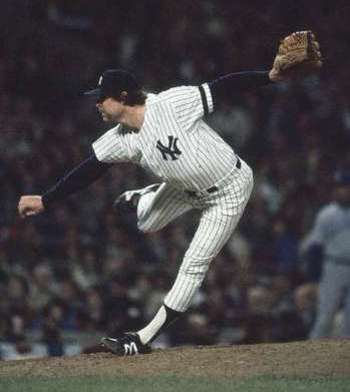 A perfect example in longevity, Rich "Goose" Gossage spent 22 years in Major League Baseball. Pitching in over a thousand major league games, Gossage finished his career with a 124–107 record.
Gossage may best be remembered as a member of the New York Yankees, but he spent time with a total of 10 major league teams.
A nine-time All-Star and World Series champion with the '78 Yankees, Gossage was a first-time selection into the Baseball Hall of Fame in 2008.
4. Trevor Hoffman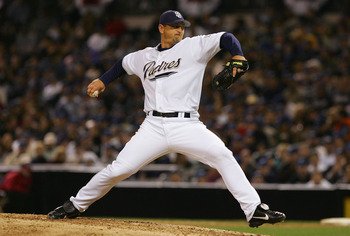 Lisa Blumenfeld/Getty Images
With the announcement of his retirement, baseball lost one of the all-time great relief pitchers in Trevor Hoffman.
Below are just a few of the attributes that Hoffman will take with him to Cooperstown one day.
No. 1 all-time on save list (601)
Seven-time All-Star selection
Two-time MLB saves champion (1998, 2006)
Two-time NL

Relief Pitcher of the Year Award

(1998, 2006)
Hoffman pitched in his 803rd game for the Padres in on April 29, 2007—breaking Walter Johnson's record for games pitched for any one team.
3. Dennis Eckersley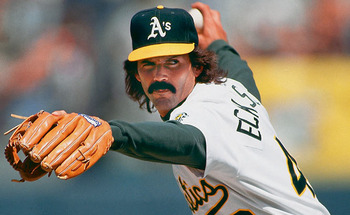 A former starting pitcher, Dennis Eckersley began his career as a reliever in 1987 with the Oakland Athletics. In his first season as a reliever, Eckersley would appear in 53 games while posting an ERA of 3.03.
It was after that season that Eckersley would come into his own.
The very next year Eckersley would earn 45 saves, and wouldn't drop below 30 saves in a season until 1994.
A six-time All-Star, it was 1992 in which Eckersley would post his best career season. In that season alone, his 1.91 ERA and 51 saves would be good enough to earn AL MVP honors, the AL Cy Young and Relief Pitcher of the Year honors.
2. Rollie Fingers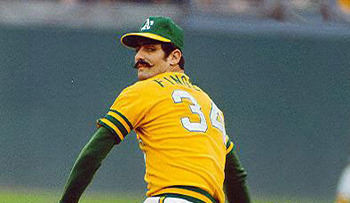 Remembered best for his handlebar moustache, Rollie Fingers wouldn't let that be the only sticking point in his career. Fingers' 341 career saves and a ERA of 2.90 solidified his place in the Hall of Fame, where he was inducted in 1992.
He won the 1974 World Series MVP after saving two games and winning another for the Oakland A's.
His best season came in 1981, when he won both the Cy Young and MVP awards after saving 28 games and posting a 1.04 ERA with Milwaukee.
Fingers was a seven-time All-Star selection, three-time World Series champion and has his number retired with both the A's and Brewers.
1. Mariano Rivera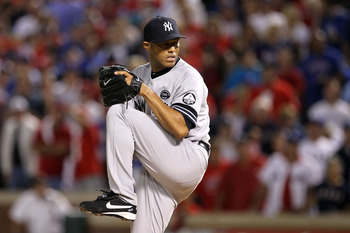 Stephen Dunn/Getty Images
There isn't a closer in history that has been as dominating a force as Mariano Rivera. His 559 career saves place him second all time behind Trevor Hoffman.
Rivera has a career record of 74-55 and a 2.23 ERA. Beyond that, Rivera is an 11-time All-Star (MLB record for a reliever) and a five-time Relief Pitcher of the Year award winner.
Rivera is hands down the most clutch postseason relief pitcher of all time, closing the door on opposition time after time on his way to helping the Yankees to five World Series rings.
His career 0.71 postseason ERA is unmatched.
Rivera will continue to dominate as the 2011 season begins, and with the retirement of Hoffman, will have an opportunity to overtake the top position on the all-time saves list.
Keep Reading