Mile High Misery: A Look at Mike Shanahan and Four Key Broncos Let Go After Him
Justin Edmonds/Getty Images
It's no secret that the Denver Broncos are falling apart. They started last season 6-0. Since then, they've gone 4-13.
The 13th loss was yesterday's 59-14 drubbing by the perennially bad Oakland Raiders.
Denver fans are not happy right now, and no one can blame them for their grumpiness. They've seen their beloved Broncos dismantled before their very eyes.
It all began with the dismissal of a coach who led the team to back-to-back Super Bowl titles in the late '90s and had engineered a team that was consistent and entertaining.
The Mike Shanahan firing was just the first domino to fall. Let's take a look at other moves made by this team after Shanahan was fired that don't appear to be paying off.
Jay Cutler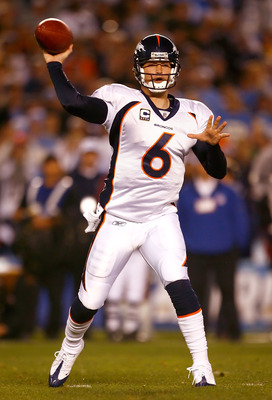 Jeff Gross/Getty Images
This one is debatable as to whether or not the Broncos came out on top. At first glance, you'd think this is the one personnel move the Broncos made that has paid off. That may be true, but it's not as cut and dry as a lot of people think.
Cutler may be throwing a ton of interceptions in Chicago, but he had a much better receiving corps in Denver, and he was on Mike Shanahan's leash. Shanny had Cutler playing much more disciplined football than the coaching staff in Chicago has.
Plus, the Bears are 4-3 this year while the Broncos are 2-5, and Chicago hasn't lost to anyone by 45 points.
Tony Scheffler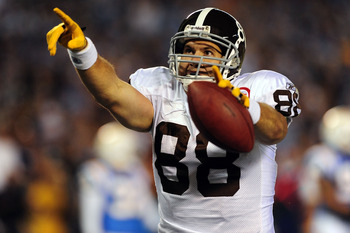 Jacob de Golish/Getty Images
Scheffler was the Broncos' best receiving tight end last year. He's second on the Lions' depth chart at tight end this season and has still been twice as productive as any Denver player at that position.
Obviously, that has a lot to do with Josh McDaniels' system, but it's time to start looking at that system as one of the problems.
Scheffler has 26 receptions for 217 yards and a touchdown. Denver's Daniel Graham has 11 catches for 84 yards.
Brandon Marshall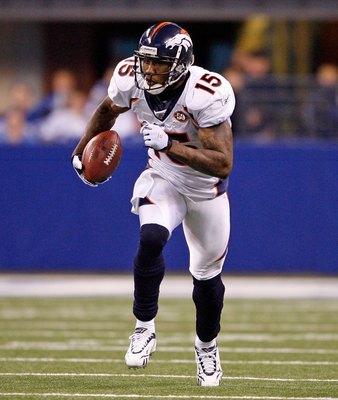 Andy Lyons/Getty Images
Not much to be said here. Marshall's production speaks for itself. He's on pace for 112 receptions and 1,397 yards for a team that is all about running the football.
If he surpasses 100 catches, it would be the fourth straight season in which he's done so.
Josh McDaniels and Broncos management cited Marshall's bad attitude as the reason they let him go. No one could argue that his attitude affected the level of effort he brought to games. He was without a doubt the Broncos' best offensive player week in and week out.
Mike Shanahan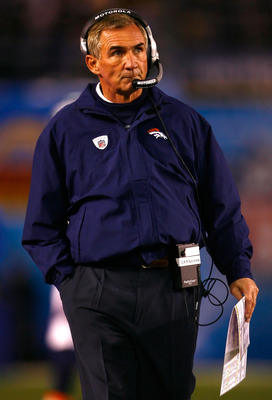 Jeff Gross/Getty Images
Denver is dead last in the NFL in rushing at a paltry 68.4 yards per game. Can you imagine that being the case under Mike Shanahan? Yeah, me neither.
Shanahan is now the coach of the Washington Redskins. They were 4-12 last year and didn't do anything to really improve their team over the offseason (you and I both know Donovan McNabb is no better than Jason Campbell).
Shanahan has completely turned the team around. They're 4-3 this year and competing for a division title.
Peyton Hillis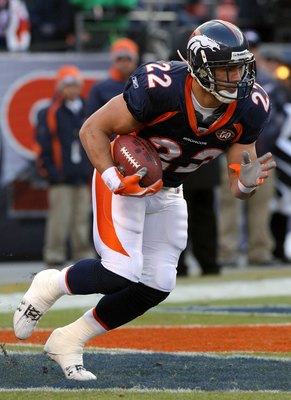 Doug Pensinger/Getty Images
I hate to say I told you so...oh, who am I kidding? I love to say I told you so! Peyton Hillis is the NFL's Chuck Norris, and the Denver Broncos need him now more than ever!
Hillis is so much better than Knowshon Moreno that it's actually starting to become fairly humorous.
Plus, look at what the Broncos got in return for Hillis AND a draft pick. Brady Quinn has done nothing in his NFL career, and it looks like that is going to continue in Denver.
Anyone who is still defending this trade from the Broncos' side could seriously be out of their minds.
How Good Could the Broncos Be If They Had Stayed the Course with Shanahan?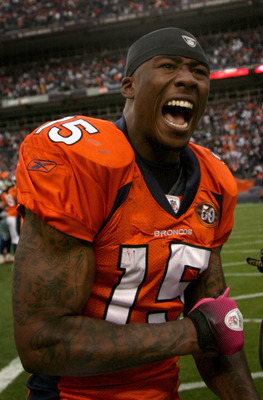 Doug Pensinger/Getty Images
Imagine the Broncos with all of those pieces I just described. Combine them with some of the good players that are still there. I have little doubt that Denver would be the best team in the AFC West if this were the case.
It's sad to see what's going on with the Broncs right now. My football misery is mile high!
Keep Reading

Denver Broncos: Like this team?