Leonard Weaver and the 10 Most Gruesome NFL Injuries Ever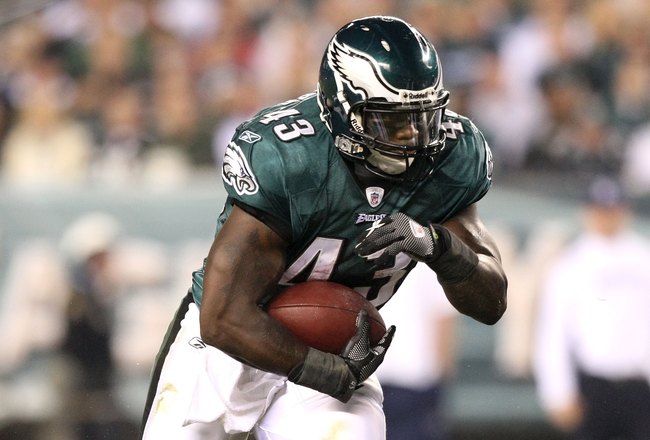 Al Bello/Getty Images
You hate to see a player injured like what happened to Eagles' fullback Leonard Weaver.
Not just that, but you can always count on the networks showing an up close, slow motion, rewinding, see it again, view of the injury just in case you didn't know how bad it was the first 10 times around.
Since we're talking about bad injuries, who are the worst 10 injuries of all time in the National Football League?
I'm glad you asked, because here they are.
Napoleon McCallum
The Oakland Raiders' running back, Napoleon McCallum gets us started off.
These videos should get a warning that if you are squeamish, do not watch them. For everyone else, watch away.
Joe Theisman
Probably the most famous injury of all time is Lawrence Taylor breaking the leg of Washington Redskins' quarterback Joe Theisman.
Wes Welker
A lot of you, especially Patriots fans, will remember this one. Wes Welker goes to make a cut back to the right and his left leg gives out.
Darryl Stingley
A hit delivered by Jack Tatum ended the career of a player who was destined for greatness.
Charles Gordon
Minnesota Vikings' cornerback Charles Gordon breaks his ankle on a punt return.
Eric Wood
Buffalo Bills' lineman Eric Wood got rolled up on this play and the injury was so gruesome that NBC made a decision that they would not play the replay of it.
**Viewer's discretion is advised**
Leonard Weaver
The injury that took place earlier this afternoon to Eagles' fullback Leonard Weaver.
Ed McCaffrey
Another one of the most gruesome injuries in NFL history belongs to Denver Broncos' wide receiver Ed McCaffrey.
Dennis Byrd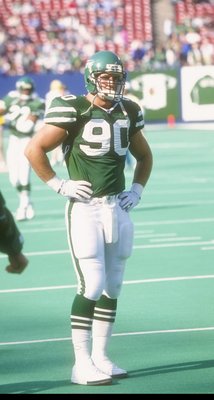 Rick Stewart/Getty Images
I'm sorry that I can't find the video on his injury but Dennis Byrd, as a member of the New York Jets, is perhaps the most famous injury of all time after colliding with another teammate.
His story was made into a television movie and his story has been all around the country, if not the world, with his book "Arise and Walk."
Eugune Wilson
Eugene Wilson of the New England Patriots injuries his arm as he tries to make a low tackle.
Keep Reading