MLB Anatomy: Constructing the Perfect Major League Hitter Piece By Piece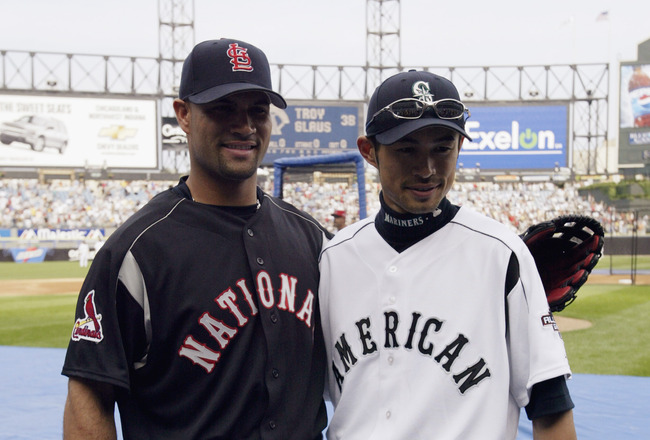 Matthew Stockman/Getty Images
Who is the best hitter in Major League Baseball?
Well, that depends on several factors:
Are you asking for the most skilled hitter, or the most valuable?
Do you want a guy who can winning batting titles, or home runs titles?
Should hitting be judged by ability, or by production?
All good questions, and depending on your answers, you might conclude that the best hitter in baseball is Albert Pujols, Ichiro Suzuki, Ryan Howard, Robinson Cano, Alex Rodriguez, or Joey Votto.
But what if we wanted to construct the perfect hitter? What is we could be Dr. Frankenstein, and take pieces from all the different hitters in baseball and make the perfect batsman? What would you take, and from whom?
Let's have a look.
Soriano's Bat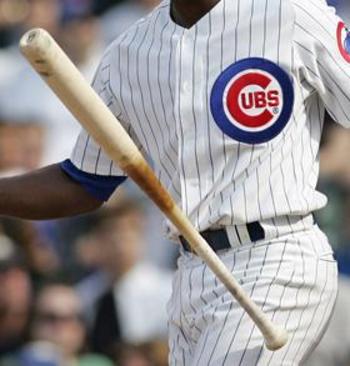 e.g. 'Chicago Blackhawks', 'Chicago Cubs'
Before we build our ballplayer, we'll need a bat.
The Chicago Cubs' Alfonso Soriano is reputed to swing the heaviest bat allowed by Major League Baseball.
While Soriano might want to consider moving down a size or two, considering the slide his career has been on the last couple of years, our super-ballplayer won't need to worry about any such thing.
The more the merrier.
Nick's Patience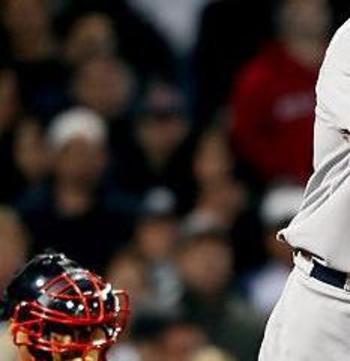 Let's start with some intangibles. Our perfect player is going to need plate patience.
There are lots of players out there with plate patience, but the New York Yankees' Nick Johnson has pure distilled unadulterated plate patience.
Since 1901, only two players in history with 3,000 or more plate appearances have had a batting average of .270 or below and an on-base percentage of .400 or above.
One was Eddie Stanky. The other is Nick Johnson.
Utley's Toughness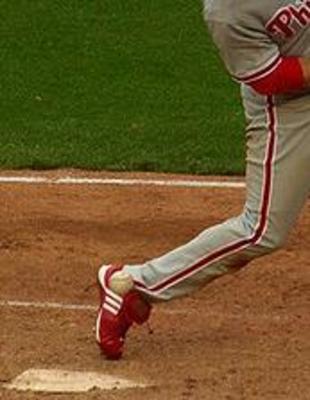 Speaking of intangibles, our super-human hitter is going to need super-human toughness.
Meet Chase Utley.
Utley has been absolutely tagged by major league pitchers over his career, and he has been hit by a pitch more than any other player in major league baseball the last three years.
If not for missing time with a thumb injury–which, by the way, he got from sliding head-first after taking an extra-base on a long single–he'd be right back in the mix this year.
Despite missing nearly two months of the season, Chase nevertheless currently ranks tenth in the majors with nine HBP's.
Albert's Eyes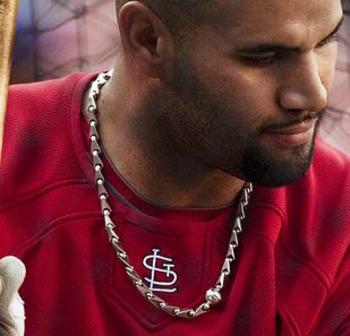 As for a batting eye, there has rarely been one better than Albert Pujols.
There are definitely players in Major League Baseball who strike out less than often than Albert: Marco Scutaro, Juan Pierre, Denard Span, and Miguel Tejada can all give Pujols a run for his money in the strikeouts per at-bat department.
However, Albert is the only one of these guys who can also hit .300, hit 40-plus home runs, and get on base at a .420 clip.
No one "gets his pitch" better than Albert Pujols in today's game.
Jimmy's Mouth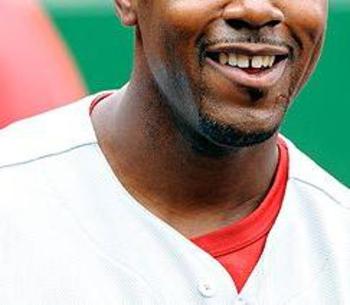 There are lots of wannabe trash-talkers in Major League Baseball, but very few can back up the smack.
Jimmy Rollins is one of the few.
In 2007 Jimmy told the world that the Phillies were the team to beat, when everyone else thought the New York Mets were the favorite coming out of the NL East.
The Phillies outlasted the Mets, coming back from seven games down with 15 games to go, and won the NL East. Jimmy won an MVP for his efforts.
An MVP trash-talker: that is who we want our perfect hitter to be.
Dunn's Chest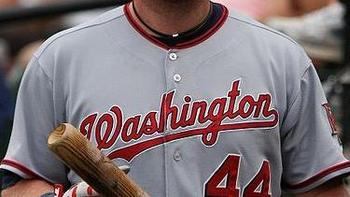 When it comes to barrel-chests, we've seen plenty come through Major League Baseball, from Jimmie Foxx and Hank Greenberg, to Frank Howard and Willie McCovey, to Frank Thomas and Mark McGwire.
I live in Philadelphia and I see Ryan Howard play every day. Ryan Howard is, by most standards, huge.
But seeing Howard next to Adam Dunn when both are at first base just puts into perspective how huge Adam Dunn is. The guy makes Howard look like Willie McGee.
We want the most barrel of barrel-chests for our super-hitter. Adam Dunn has that chest.
Jayson's Arms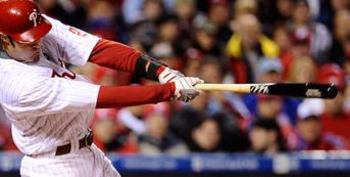 In order for our perfect player to get full plate coverage with his swing, we want him to have nice long go-go-gadget arms.
When standing still, Jayson Werth's elbows extend down almost to his hips, and when he gets full extension Werth's swing can extend out about a foot on the other side of the plate.
Werth's long lean wing-span will make no ball unhittable.
Youk's Forearms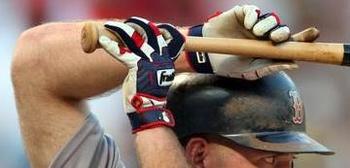 While we won't quite need Popeye the sailor man, we do want to put a pair of hairy muscular forearms on our uber-hitter. We'll borrow those from Kevin Youkilis.
I don't know what it is Youk is doing as he waits for a pitch to arrive at the plate, and frankly I don't care. He puts those strong forearms on display, and surely they are part of the secret to his success.
Ichiro's Hands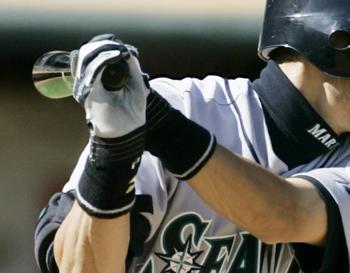 If our hitter must have hands, he must have Ichiro's hands.
There is no ball Ichiro can't reach, and the secret to his hitting is his lightning quick hands.
Whether slapping an eye-high fastball to right field or dropping his hands down to go get the ball and poke it into center field, Ichiro's hands give him the ability to react quickly wherever the ball may be.
The J-Hey Kid's Torso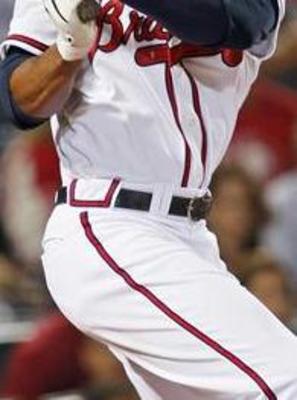 Okay sure, Jayson Heyward is only 20 years old and sure to bulk up at some point.
But at this point, that lean mean torso is exactly what we want for our perfect hitter. How better to generate torque when turning on the inside pitch?
With that torso, no pitcher is going to bust our guy inside.
Hamilton's Torque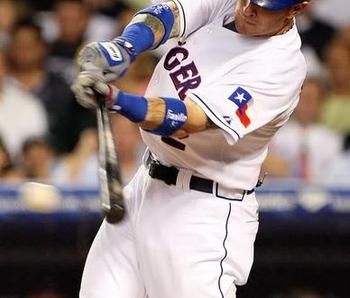 Josh Hamilton was once said to have swung his bat at 110 miles per hour. I don't know what that means, but it sounds awesome.
Sounds to me like, with Hamilton's bat speed, our hitter will have the luxury of getting fooled by the occasional pitch and still being able to make up for it and hit the ball a long way.
Pierre's Legs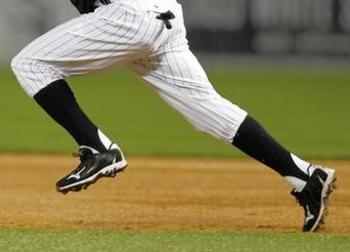 Juan Pierre is the active leader in stolen bases with 508, and he is also the 2010 major league leader in stolen bases with 49.
At the same time, though, we have to feel sorry for Pierre's legs. If they were attached to a better player, they might be approaching 1,000 stolen bases by now.
Pierre has always been one of the fastest players in baseball, but he doesn't do a very good job of getting on base, and he gets caught stealing way too often.
Consider: in 10 seasons, he's led the league in stolen bases only twice, but led the league in caught-stealing five times!
Now that we're building the perfect hitter, we can put those legs to much better use.
Carl's Feet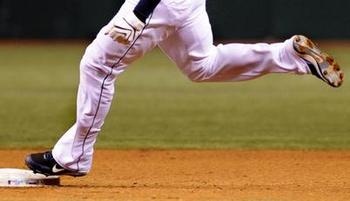 e.g. 'Chicago Blackhawks', 'Chicago Cubs'
Speed is good, and power is good. We want feet that can accommodate both, that can steal bases, leg out triples, and round the bases nonchalantly on home runs.
We want Carl Crawford.
Pop Quiz: What 28 year old is the active leader in career triples?
Answer: Carl Crawford, with 100.
For that matter, Crawford is only the 21st player since 1950 with 100 or more triples.
What's more, with his next home run Crawford will become the eighth player ever with 100 triples, 100 home runs, and 400 stolen bases, joining Frankie Frisch, Ty Cobb, Tris Speaker, Kenny Lofton, Lou Brock, Tim Raines, and Paul Molitor.
Look out baseball world: one of these days, these feet are gonna run all over you.
Jeter's Presence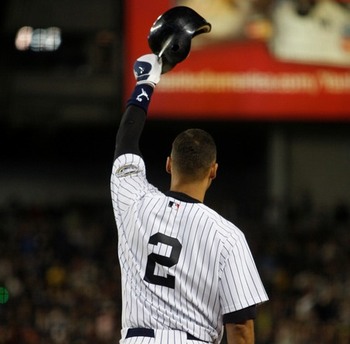 At the end of the day, once we've got our arms and legs, our hands and feet, our eyes and our mouth, and our toughness and our patience, there's only one thing left.
Presence.
Presence is the thing that tells the opposing pitcher he's in trouble. Presence is what makes the opposing fielders fidget while they await the next pitch. Presence makes the other team's fans wish they'd gotten to face another team today.
Presence is what makes the heroic seem expected, and makes the impossible seem inevitable.
Without Presence, a hitter is just another hitter.
With Presence, a hitter becomes a legend.
Keep Reading