MLB Trade Rumors: 10 Trades the San Francisco Giants Should Consider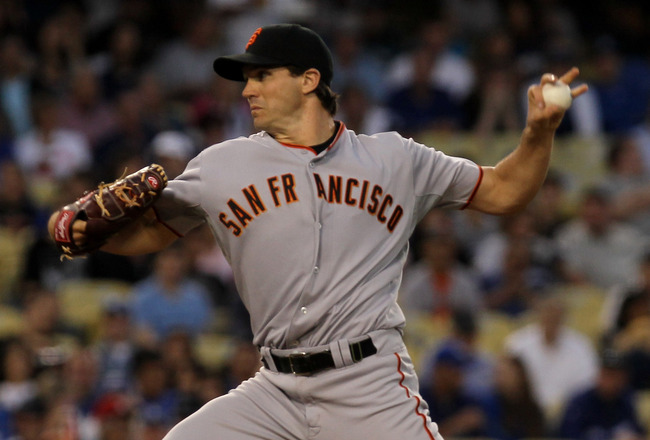 Stephen Dunn/Getty Images
The San Francisco Giants enter the last week before the Major League Baseball trade deadline three games behind the San Diego Padres in the National League West. The Giants have so far won on the heels of their tremendous starting rotation, but there are other pieces needed if the Giants are to return to the postseason. Those pieces? Bats.
The Giants are 10th in the National League in runs scored but still have won eight of their last 10. Now is the time for the Giants to get the big piece at the plate that will help them get over their offensive inconsistencies and put pressure on the front-running Padres.
Adam Dunn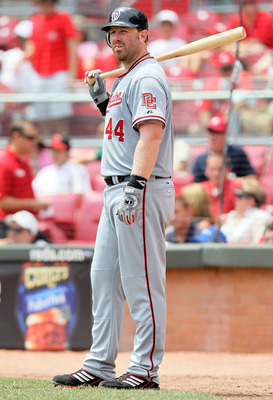 Andy Lyons/Getty Images
The Giants are starving for a big power bat. They are going to be included in every rumor for such a commodity and that should be no different for Dunn. However, there is one sticking point for the 53-43 Giants.
Aubrey Huff is their top producer right now and he just so happens to spend most of his time at first base. Huff has seen time in the outfield this season and Dunn has played the outfield for most of his career.
There would need to be a discussion regarding a position change for either Huff or Dunn, but that shouldn't hold up the Giants' desire to get the Nationals slugger. Huff has already stated his willingness to move around the diamond if it betters the team. The biggest hitch is that the Nationals very much want to hold onto Dunn and will demand a very favorable package, one that may require Madison Bumgarner or Jonathan Sanchez.
Corey Hart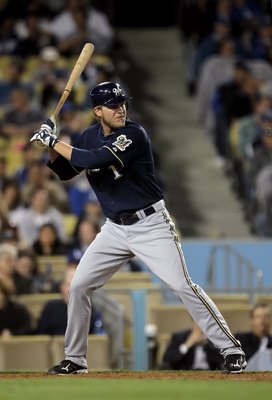 Jeff Gross/Getty Images
Hart is in the midst of a career season and thus his price tag may never be higher. Nevertheless, teams are seeking right-handed power for the corner outfield spots. The Brewers are mired in mediocrity this season, but Brewers' brass has not yet decided to sell its biggest pieces. That could change over the next few weeks.

For the Giants, the package likely starts with power-hitting outfielder Chris Dominguez and a pitcher like Dan Runzler.
Prince Fielder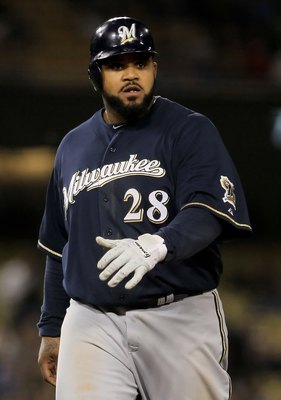 Jeff Gross/Getty Images
Fielder is one of the best young sluggers in the game and, though he is having a down year (by his standards), he will likely command a robust package, including a frontline starting pitching prospect and a corner power bat from any trade partner.

The Giants likely have the most parts to put together a package, possibly starting with Madison Bumgarner and maybe, just maybe, Buster Posey as well. However, Posey's recent outburst has likely curbed the Giants' desire to include him in any trade.

Raul Ibanez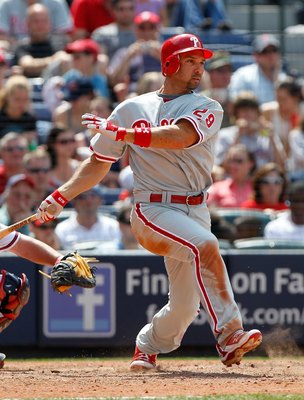 Kevin C. Cox/Getty Images
The Phillies would like to move their left fielder, but they shouldn't expect much in return if they do. Ibanez is owed the rest of the roughly $17 million left on his deal for this year and next. The Giants will be hard-pressed to commit to that much money for the aged Ibanez, but if they are out of options come July 31, the Giants probably swing him at a discounted rate.
Josh Willingham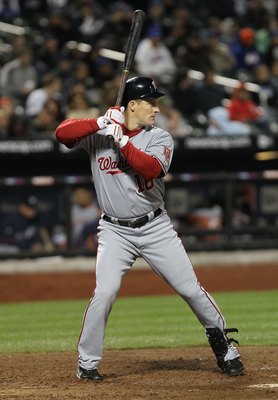 Nick Laham/Getty Images
Willingham is on pace for a career season but could be on the market because of impending arbitration and beyond. The 31-year-old outfielder will reportedly desire a multi-year contract this offseason, but the Nationals may punt that decision for another year in an effort to save.

If this is a cost-cutting measure, the Nationals will want someone they can control for at least a couple more seasons.
Jose Bautista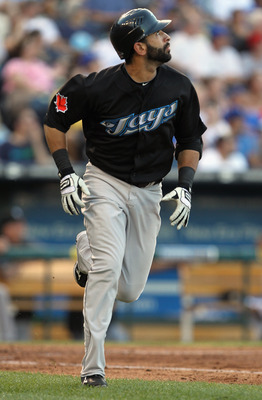 Jamie Squire/Getty Images
The Giants are one of the numerous teams interested in the Blue Jays slugger. Bautista, who has a big league-leading 26 home runs this season, will command a heavy price tag when it comes to prospects and money. ESPN.com reported that the Blue Jays will ask for the Giants' top prospects, but the Giants must also weigh the options of Bautista's arbitration, which will likely head north of $10 million after the season.
Jorge Cantu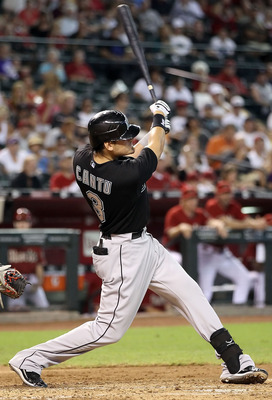 Christian Petersen/Getty Images
Cantu is having a down year and could be on the move if the Marlins feel they are completely out of it, which grows more likely by the day. Cantu is an instant fill on the corners and can help the Giants because of his flexibility at first base and third base.


Cantu's numbers are down across the board from his 100-RBI season a year ago. He is in an arbitration year, which is also likely to bring his price tag down. The market is fairly heavy on corner infielders, meaning Cantu can likely be had at a relatively cheap price of a pair of minor leaguers.
Lance Berkman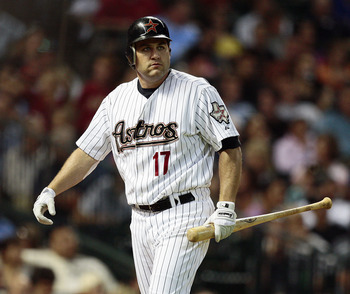 Bob Levey/Getty Images
It may be a tough pill to swallow, but the Astros may part with their franchise player this summer if he can get them youth and value. The other sticking point is Berkman's $15 million option he wants picked up if he waives his no-trade clause. That limits the number of teams willing to pursue the first baseman. But the Giants need a power bat and could be desperate enough to get Berkman, even with his hefty price tag.



Jose Guillen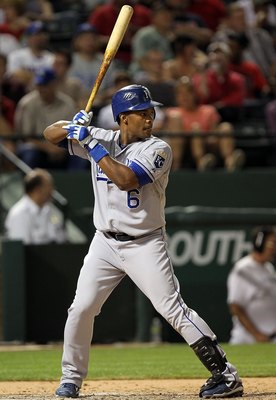 Ronald Martinez/Getty Images
The Royals' potential fire sale continues with Guillen. At this stage in his career, Guillen is strictly viewed as a designated hitter for most AL teams, but there are NL teams out there who need outfield production. Guillen is a free agent at the end of the season, which should bring his price tag down.

Guillen's price tag could vary depending on the competition for his services. Nevertheless, expiring contracts will also bring the price down. The Royals will likely ask for young arms with projection and possibly a mid-level prospect bat.
David DeJesus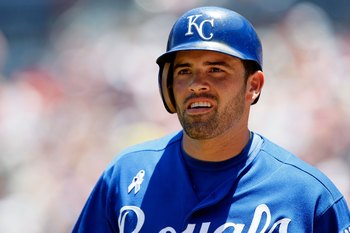 Kevin C. Cox/Getty Images
David DeJesus was one of the most sought-after players on the market. However, DeJesus' stock went crumpling into the Yankee Stadium wall along with his sprained thumb last night. DeJesus is expected to miss at least the next five games, which could keep him in Kansas City as a result.
Nevertheless, teams will keep tabs on DeJesus and the possibility that his value could come down because of the injury. Currently, the Royals have lofty demands. Those could come down if the Giants, or any other team, is willing trade him for him, injury and all.
Keep Reading

San Francisco Giants: Like this team?