2010 NFL Mock Draft: What the Experts Are Saying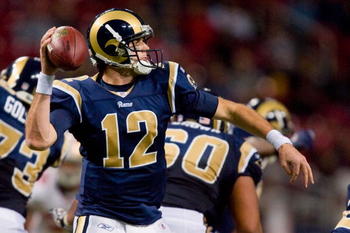 The St. Louis Rams have the first pick in the 2010 NFL Draft and they are going to have a few choices to make. So will every other one of the 32 teams in the NFL. This is a wide-open draft, without a lot of consensus outside the top ten, so we took a peek at what certain experts are saying. Here's a look at what each team will likely do, along with a look at what the NFL experts are thinking.
1. St. Louis Rams—Ndamukong Suh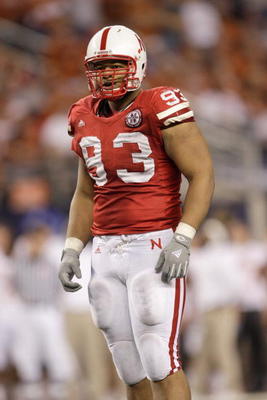 The Rams will be facing a tough choice—they need a quarterback, but defensive tackle Ndamukong Suh might be the best overall player available. Scout.com ranks him as such. CBS Sportsline's experts (Rob Rang and Chad Reuter) both agree that Suh will be picked first by the Rams. ESPN's Todd McShay agrees, saying "Anyone who saw the Big 12 championship game knows what kind of effect the explosive Suh can have on a game."
2. Detroit Lions—Eric Berry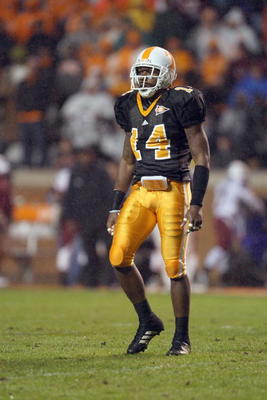 The Lions' defense is woeful, and adding a quality safety could help solidify the middle. McShay calls Berry "a game-changer with exceptional versatility"—and the Lions certainly could use someone like that.
3. Tampa Bay Buccaneers—Gerald McCoy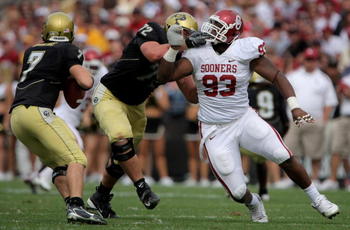 The Bucs could also use some defensive help, and assuming Berry goes to the Lions, McCoy seems like a no-brainer here—most experts have him listed in the top three.
4. Washington Redskins—Sam Bradford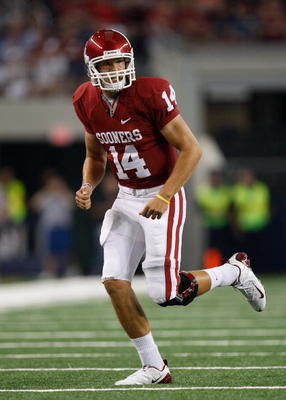 Rang and Reuter from CBS disagree on this one—Reuter thinks Russell Okung should be picked by the 'Skins. But Washington needs a quarterback, and the hiring of Mike Shanahan suggests that they may take the risk on Bradford—if he comes back strong from surgery, he could be worth it.
5. Kansas City Chiefs—Russell Okung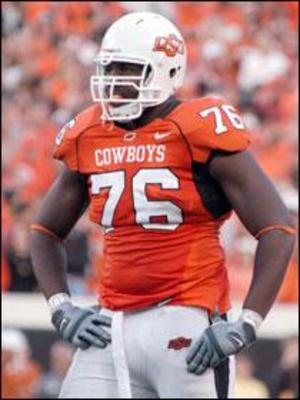 The CBS guys think that Eric Berry might fall this far, or that the Chiefs may go with defensive back Joe Haden. But as Todd McShay notes, the Chiefs need help up front, and Okung—the "most complete offensive tackle prospect in this class"—should be available at this spot.
6. Seattle Seahawks—Trent Williams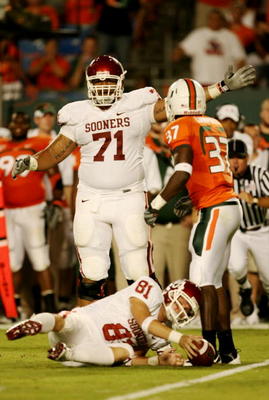 The Seahawks also need upfront help, and it could come down to Okung versus Williams for them. If Okung goes first, then logic would dictate that Williams will be next. McShay calls him "a tough run-blocker who drives his feet once in position, and he can hold his own in pass protection when his footwork is sound."
7. Cleveland Browns—Dez Bryant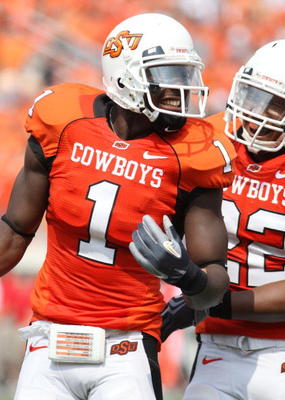 The Browns are a mess. They are such a mess that every expert has a different opinion. Dez Bryant is the man that Chad Reuter thinks will go to the Browns, and while Reuter's reasoning isn't spelled out, the guess here is that Reuter is thinking Bryant can give Brady Quinn a good target to throw to.
8. Oakland Raiders—Carlos Dunlap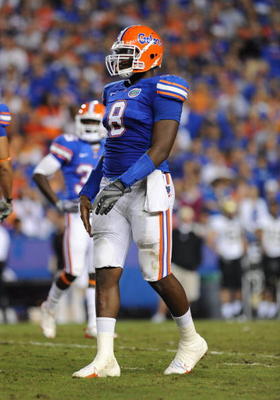 The choice here appears to come down to defensive ends Carlos Dunlap and Derrick Morgan, and while McShay calls him a "buyer-beware prospect," he seems like a perfect fit for the Raiders.
9. Buffalo Bills—Jimmy Clausen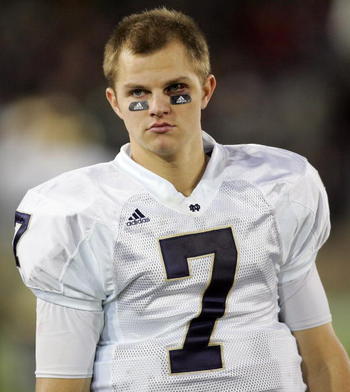 The Bills need a quarterback, and since the Redskins are projected to take Bradford at their spot, Clausen is the next in line. McShay says "his mobility and accuracy underneath would make him a good fit for a West Coast offense," and if the new Bills coaching staff installs one, this may be where Clausen goes.
10. Denver Broncos—Rolando McClain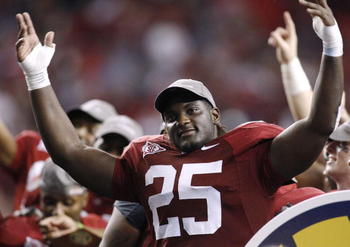 Denver's defense functions best when the linebackers play well, and McClain may be the best one available. McShay calls him a "tough, relentless run stopper," and that could be the answer for a Broncos team that stumbled in the second half of the season.
11. Jacksonville Jaguars—Tim Tebow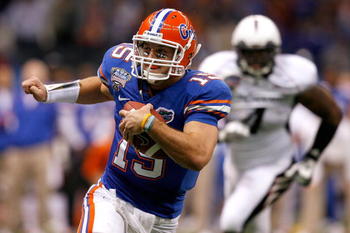 Chad Reuter thinks Tebow—who some experts don't even consider to be a first-rounder—could go to the Jags at this spot. It seems like a reach, but the Jaguars also seem like the team that might make that reach. Tebow would be popular in Northern Florida, and he'd likely be an upgrade over David Gerrard.
12. Miami Dolphins—Everson Griffen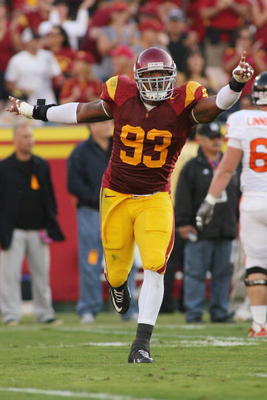 The Dolphins seem fairly set on the offensive side of the ball, so shoring up their defense with a top-flight defensive lineman can't hurt.
13. San Francisco 49ers—Sergio Kindle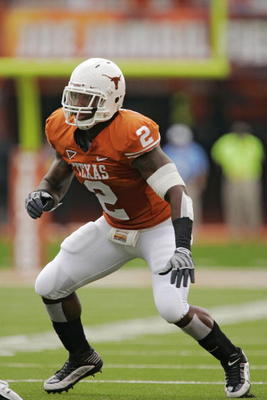 There is no clear-cut choice here, but the Niners could go with linebacker Sergio Kindle due to his fit in the 3-4 defense. "Kindle is too good a value to pass up," McShay says.
14. Seattle Seahawks—C.J. Spiller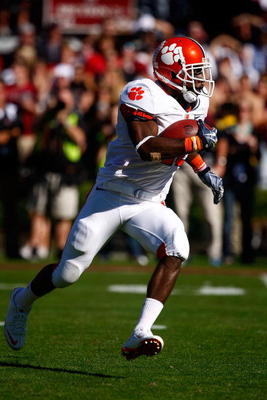 The Seahawks need help in the running game—Julius Jones isn't the answer—and if he's available here, Spiller could be a good choice. "Spiller would add a big-play element to the running game," says McShay.
15. New York Giants—Ricky Sapp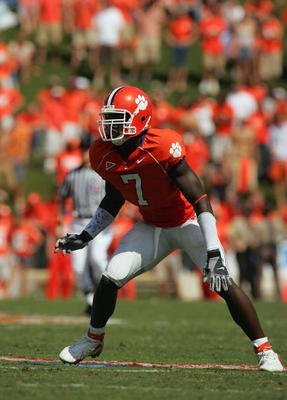 The Giant's once-feared defense took a step back this season, and Sapp could fix that. He's probably the best fit for the Giants out of the remaining players on the board.
16. San Francisco 49ers—Taylor Mays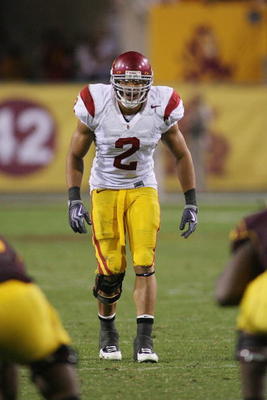 CBS' Rob Rang has Mays going here, and that seems about right, given the fact that the Niners head coach, Mike Singletary, comes from a defensive background and knows the value of having strength in the middle of the defense.
17. Tennessee Titans—Corey Wootton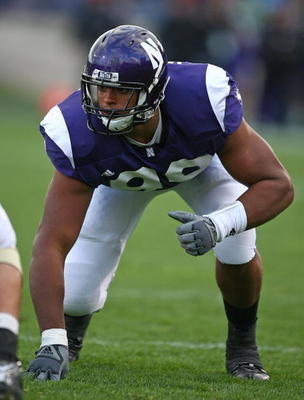 Tennessee prides itself on having a stout defense, and Wootton could be a good fit here—both the CBS guys think so, anyway.
18. Pittsburgh Steelers—Bruce Campbell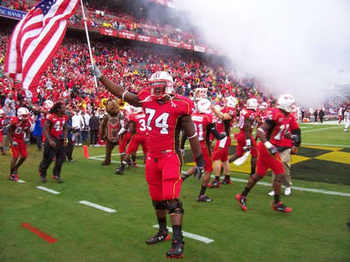 Pittsburgh needs O-line help, and both Reuter and McShay think Campbell goes here. McShay says Campbell "might be too talented for the Steelers, who need help at offensive tackle, to pass up."
19. Atlanta Falcons—Patrick Robinson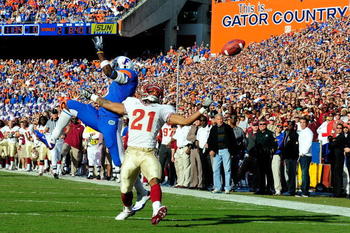 Cornerback is a need for the Falcons, and Rang thinks the Falcons will take the Seminole. That seems about right.
20. Houston Texans—Earl Thomas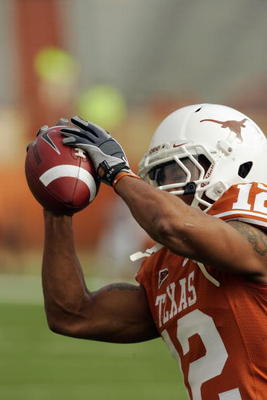 Earl Thomas isn't far behind Berry in terms of talent, and Houston could use a little more help in the secondary. McShay: "He can match up with slot receivers and blitz off the edge, has great range in coverage and steps up in run support."
21. New York Jets—Golden Tate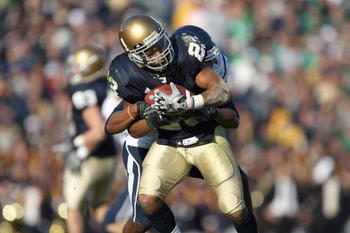 The Jets have a young, talented quarterback in Mark Sanchez, and a young, talented wide receiver like Golden Tate could complement him. Rob Rang seems to think so.
22. Baltimore Ravens—Brandon LaFell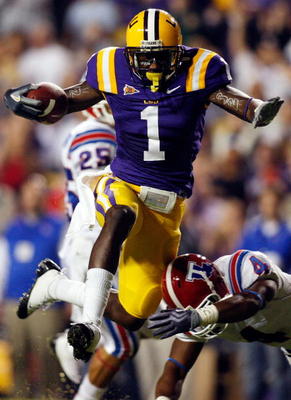 The Ravens could use some more help at receiver, in order to give Joe Flacco more targets to throw to. Both CBS experts like Brandon LaFell at this spot.
23. Arizona Cardinals—Jermaine Gresham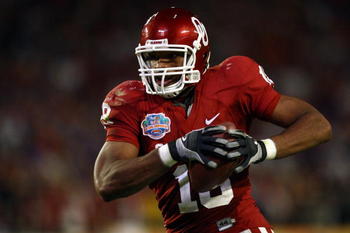 The cards are often lauded for their receiving corps, so adding a talented tight end makes sense. Rang and McShay seem to agree. "He has what it takes to develop into one of the most productive and dangerous receiving tight ends in the league," writes McShay.
24. Cincinnati Bengals—Dan Williams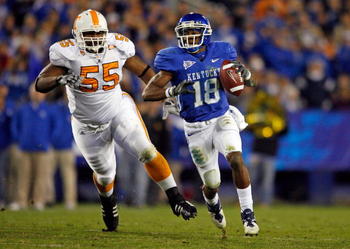 The Bengals will be looking for a defensive tackle, and while no consensus exists, Dan Williams could be a good fit.
25. New England Patriots—Jared Odrick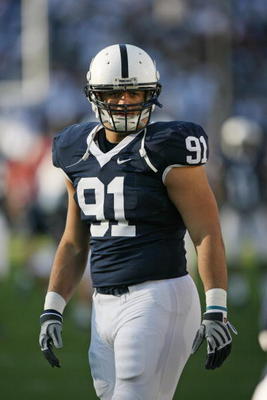 The Pats need more pass rush, and Odrick is Rang's pick for the Pats. McShay says he "plays with a nonstop motor."
26. Green Bay Packers—Bryan Bulaga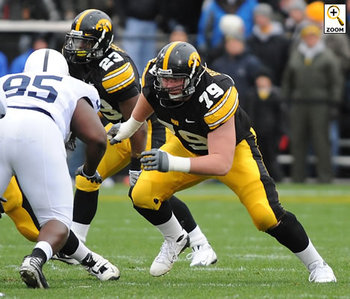 Green Bay could use tackle help, and Iowa's Bulaga might fit in well here.
27. Philadelphia Eagles—Vladimir Ducasse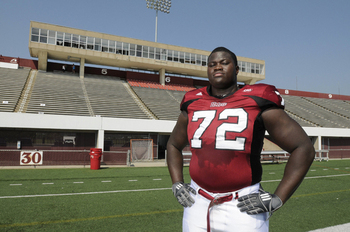 The Eagles might be looking to add more muscle to the O-line, and the flexibility of Ducasse could help. McShay: "If he doesn't pan out at tackle, he has the makings of an excellent guard."
28. Dallas Cowboys—Damian Williams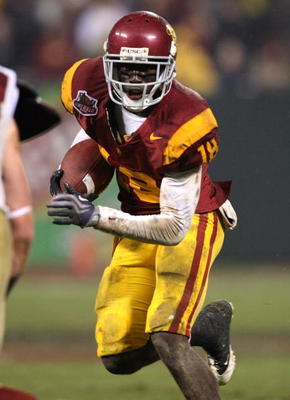 There's no clear consensus on what the Cowboys will do, the bet here is that they will go with a WR, like Williams.
29. Minnesota Vikings—Brian Price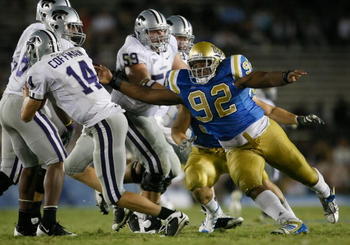 Brian Price would make nice insurance in case the Vikings lose of one the "Williams' Wall." He's "a quick and powerful defender," says McShay.
30. New Orleans Saints—Navarro Bowman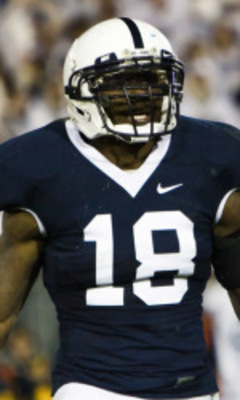 The Saints don't need much, but they could use Bowman at the LB spot.
31. San Diego Chargers—Ryan Mathews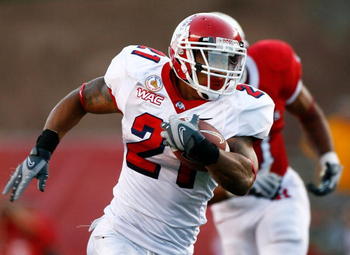 With LaDanian Tomlinson aging, Rob Rang thinks that Mathews will go to the Bolts.
32. Indianapolis Colts—Syd'Quan Thompson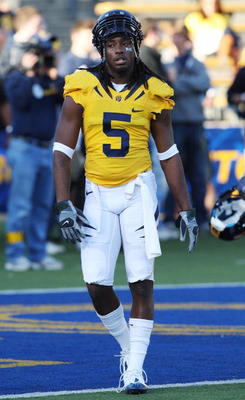 The Colts could be looking for more help in the secondary, and according to Rang, Thompson could fit the bill.
Keep Reading