Mike Trout's year just keeps getting better.
Before this season began, the Los Angeles Angels star received a monster contract extension. Now, he has his own Nike cleat: the Nike Lunar Vapor Trout.
Update: July 15 at 6:35 p.m. ET
Mike Trout will be sporting a pair of cleats from his signature line for the 2014 MLB All-Star Game:
It's probably safe to call this pair "Rainbow Trouts." With the Midsummer Classic in Minnesota, aka the Land of 10,000 Lakes, it's the perfect opportunity for Trout to bust out the cleats.
Here's a look at the Rainbow Trouts in action:
[Mike Trout, MLB; h/t Big League Stew]
--End of Update--
A shoe made for Trout needs to represent the player well. It should be quick, stylish and a little bit flashy. Most importantly, it should produce great results.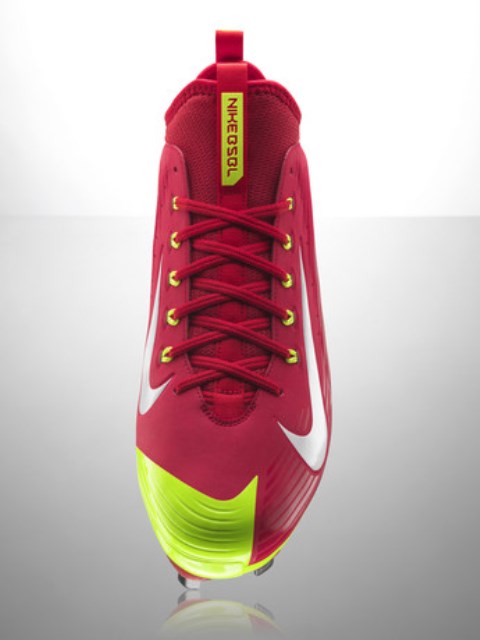 via Nike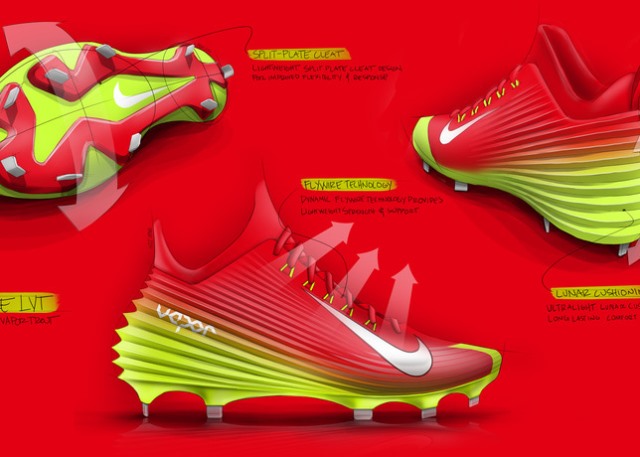 via Nike
Nike explained how the shoe will help Trout's performance on the field:
The first signature cleat for star outfielder Mike Trout, the Nike Lunar Vapor Trout redefines the balance of speed and power in baseball and embodies the future direction of the game. Informed by Trout's own insights, the Nike Lunar Vapor Trout is designed for the directional speed needed to steal more bases, get to more balls in the outfield, and get out of the batters box quickly.

The cleat, complete with a Nike Lunarlon foam midsole, was designed in order to be light and comfortable. A split Pebax speed plate was also used to help the outfielder move quickly across the field.
Trout was pretty grateful to be in this position at just 22 years old:
...HONORED. @nikebaseball pic.twitter.com/NkXCGO4dw9

— Mike Trout (@Trouty20) June 20, 2014
Major League Baseball tweeted out a cool fact:
First player to have a signature @nikebaseball shoe since Ken Griffey Jr. RT @Trouty20: ...HONORED. @nikebaseball pic.twitter.com/OrtP2yPubr

— MLB (@MLB) June 20, 2014
Nike Baseball also shared a couple of videos to show off the Nike Lunar Vapor Trout:
Fans can already pre-order the cleat, and the Nike Lunar Vapor Trout will be available at select stores starting on July 12.